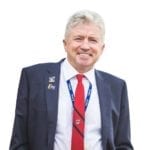 The whole process of us installing the canopies, from the first consultation was fantastic and brilliant.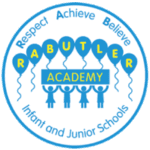 Excellent workmanship, everything was left clean and tidy. The team went out of the way to do a good job.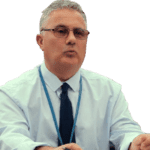 I was impressed with all stages of the project. I have recommended A&S Landscape to other schools.
Curved Roof Canopies
Our curved roof canopies are fast becoming the most popular in our range of school shelters. Manufactured using the strongest materials and artistically designed with sweeping curves, they are much loved by primary and secondary schools and colleges and universities. Incredibly versatile, they suit a wide variety of applications including sheltered dining, outdoor learning, and outside play. All have an option to enclose the space by adding sides and doors.
What is a Curved Roof Canopy?
Curved roof canopies are becoming increasingly popular amongst primary and secondary schools. A curved roof canopy can be duopitch (symmetric) or monopitch (asymmetric) in design. Available as freestanding and lean-to, they are ideal for creating outdoor dining areas and shelters for playgrounds. Often curved roof canopies benefit from solid steel framework and unbreakable polycarbonate roofing.
There are four curved roof canopies available in our range:
The contemporary and sleek Motiva Mono™ is our monopitch (asymmetric) design. Featuring one high side, this design is perfect to be located against building elevations and looks equally as impressive in an open plan area.
The sophisticated and stylish Motiva Duo™ is our symmetric curved roof canopy. This aesthetically pleasing barrel vault canopy curves both ways meaning both sides are the same height. The Duo is an excellent addition to any open space and is our best-selling dining canopy design.
The vibrant and funky Motiva Wave™ benefits from either a single concave radius or a double curve (S shape). Well suited to a building with a low roofline, the Motiva Wave is sure to wow whether positioned against a building or to create a fun sheltered space in an open plan area.
Our Maxima Plaza™ is the newest addition to our range. A fresh and chic widespan barrel vault fabric canopy, it is an excellent solution for alfresco dining and sporting activities.
Take a look at some of the curved roof canopy projects we have completed
Red Playground Canopy at Covingham Park Primary School in Wiltshire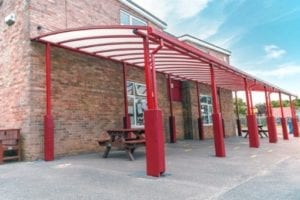 Covingham Park Primary School got in touch with A&S Landscape as they wanted to add some shelter to their playground, to protect the pupils and create an outdoor storage space. We worked closely with the school to design the perfect product which would not only meet their requirements but also work with their budget. In the end we installed our Motiva Mono™ curved roof shelter, complete with vibrant red steelwork. The canopy has made a huge difference to the school and the newly created covered area can be used for a multitude of uses. They've even used it as an outdoor performance area, covering the pupils and their parents from any wet weather. We thoroughly enjoyed working on this project and we're so glad to see the finished photos and videos of the shelter. See more about the playground canopy at Covingham Park Primary School here.
External Dining Area Canopy at Dean Trust Ardwick in Manchester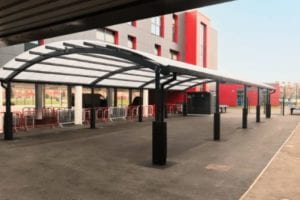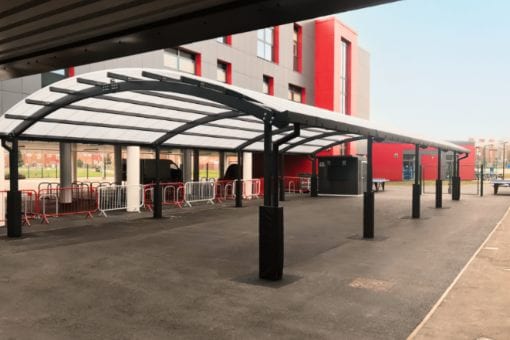 Having previously worked with A&S Landscape to install two straight roof shelters, Dean Trust Ardwick had no hesitation in picking the phone back up again when they needed more outdoor cover. This time the project called for an outdoor dining area as the current dining hall was struggling under the pressure of the number of students. We installed our popular Motiva Duo™ shelter to create this much-needed covered seating space. Now the students have a choice to enjoy their lunch alfresco and socialise with their friends in the fresh air. The new shelter could also be used during lessons as outdoor classrooms have been proven to have many benefits for both the students and teachers. View our case study page to see more details of the dining canopy we installed at Dean Trust Ardwick.
Treloar School in Hampshire Create Outdoor Sheltered Space with Canopy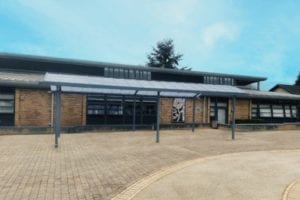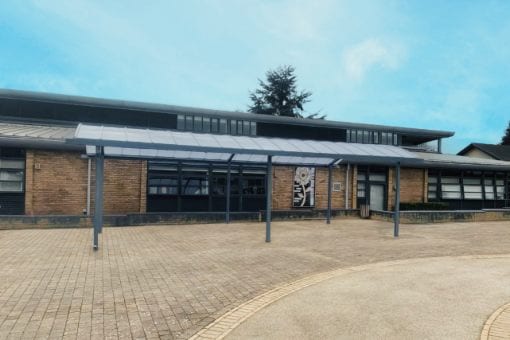 More often than not, we're asked to install canopies at schools to help improve the facilities for the students. However, for the Treloar School project the main focus was to create a peaceful outdoor space for the hardworking staff, that could be used throughout the year. We opted for the Motiva Duo™ freestanding canopy, measuring 10000mm x 5000mm. This large shelter has created plenty of covered space and with the simple addition of some seating can become a calm haven for the teachers. Spending time outside in the fresh air can have many benefits, including reduced stress levels and improved mental health thanks to the release of serotonin. So it's great to see this school investing in their staff's wellbeing, especially after the pandemic. Keep on reading about the curved roof shelter at Treloar School – click here.
Colourful Play Area Shelter in Surrey at Danes Hill School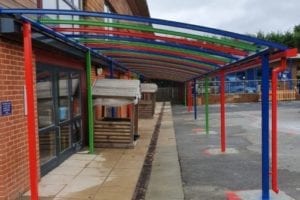 There are many benefits to outdoor play and learning, especially with young children in a primary school setting. Because of this, Danes Hill School wanted to invest in an outdoor canopy that would create a free flow area for the pupils to utilise all year round. Canopy experts, A&S Landscape, were asked to design a colourful canopy for the playground. We installed a Motiva Mono™ shelter, to an overall size of 30500mm x 4000mm. To add a splash of colour to the area, the uprights of the structure were finished in an alternating colourful pattern of Traffic Red, Signal Green and Ultramarine Blue. The overall effect is a visually striking play area canopy that looks right at home in the playground, it has quickly become a very popular spot. View our project page to keep reading about the canopy at Danes Hill School.
Wye School in Kent Install Curved Roof Dining Area Shelter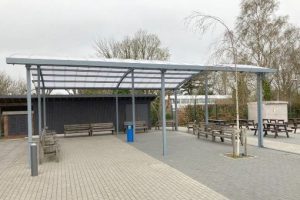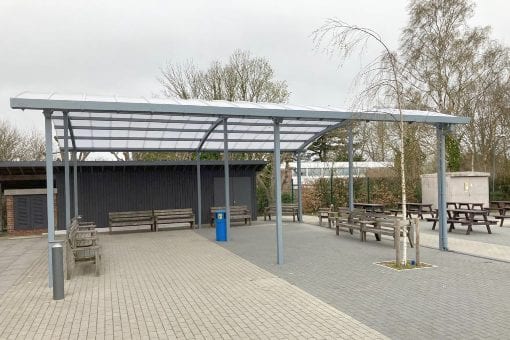 At A&S Landscape, we pride ourselves on not only the quality of our structures but also the look and style of our designs. So when Wye School got in touch requesting a canopy that would fit in with their award-winning architecture, we knew we had the expertise to make this project a success. Our design team worked with the school to create the optimal shelter for the site. We installed a Motiva Duo™ polycarbonate roof canopy, made to the size of 10000mm x 9000mm. So that the shelter would be in keeping with the surrounding area, the steelwork was finished in a sleek Squirrel Grey. We also used Opal polycarbonate on the curved roof to provide essential protection against UV rays, while still allowing a safe level of sunlight through. Keep on reading about the dining shelter at Wye School here.
Curved Roof Canopy Design Options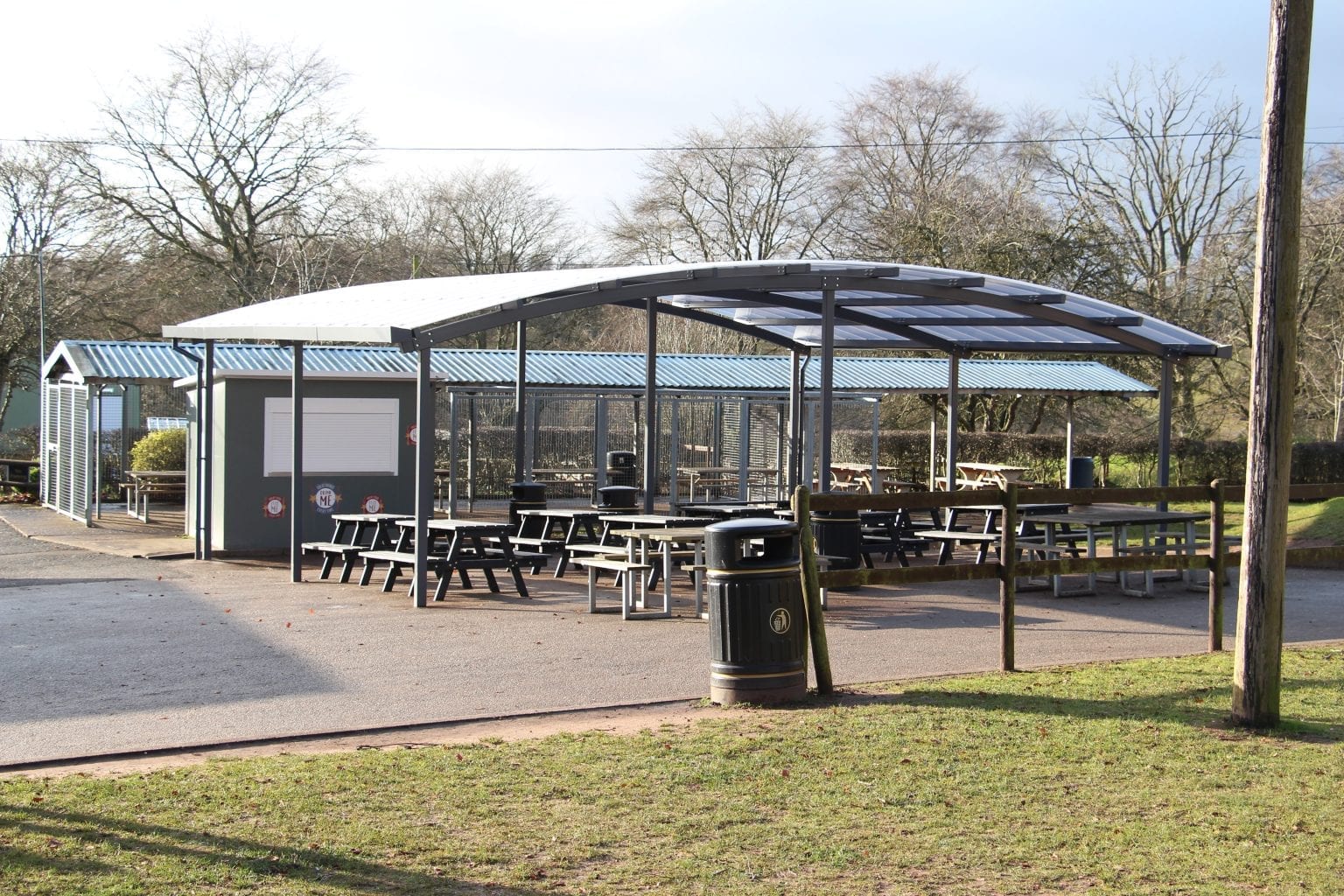 The design and the installation is fantastic quality and I would definitely A&S Landscape.
Business Manager - Wolverley CE Secondary School
View Project
Our Featured Curved Roof Canopy Project
Cirencester College Add A Large Curved Roof Dining Area Canopy

Cirencester College is a sixth-form facility that provides the educational stepping stone between young people leaving secondary school, and either going onto University, apprenticeships or going out to find a career through a different path. Developing social connections during this age is a huge part of life and this is recognised by the college.
Much of this socialising is done during lunch breaks, and so a large dining space was an essential addition to the campus. An open, fresh-air environment to eat was even better, to discourage the students from being inside all day. That's when A&S Landscape was introduced, to help turn their ideas turn into a reality. This involved the design, manufacture and installation of a new dining area canopy.
What was our dining area canopy solution?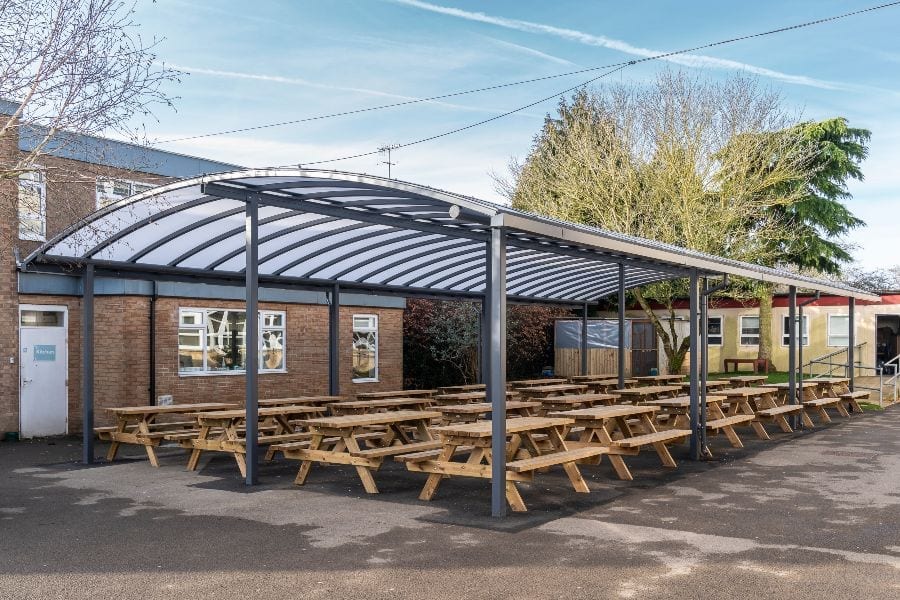 Working together with A&S Landscape, Cirencester college identified an area where they wanted to implement a large covered outdoor dining area. The new dining canopy needed to have the following specifications to suit the college's needs – a curved roof, a robust steel and polycarbonate structure and it would have to offer the maximum covered dining capacity.
Using the area guidelines produced by the school, there was one canopy that matched all of their criteria, and this was from the Motiva Duo range. Measuring 16011mm x 8000mm, the outdoor dining room had the capacity to accommodate 100 students, along with all of the dining tables required.
The polycarbonate roof offers both rain and UV ray protection, while the slate grey coloured steel structure creates a modern feel to the design. With the canopy possessing a smart integrated gutter system (also in slate-grey), excess rainwater runs off with ease. The bespoke design has since had picnic benches added underneath, making this one of the more popular social spaces at the sixth form.
What was the result of the dining area shelter?
The result of the outdoor dining canopy has been tremendous, with students using the new area as their top hang out place to socialise and eat. Students are no longer confined to an indoor dining room, which could become congested and stuffy. Because the covered seating area has open sides, it feels as if the students are outside, and the fresh air is available to them all year round.
Feedback
"The students are using it all the time as a social and dining space!"
– Cirencester College
About the client
Cirencester College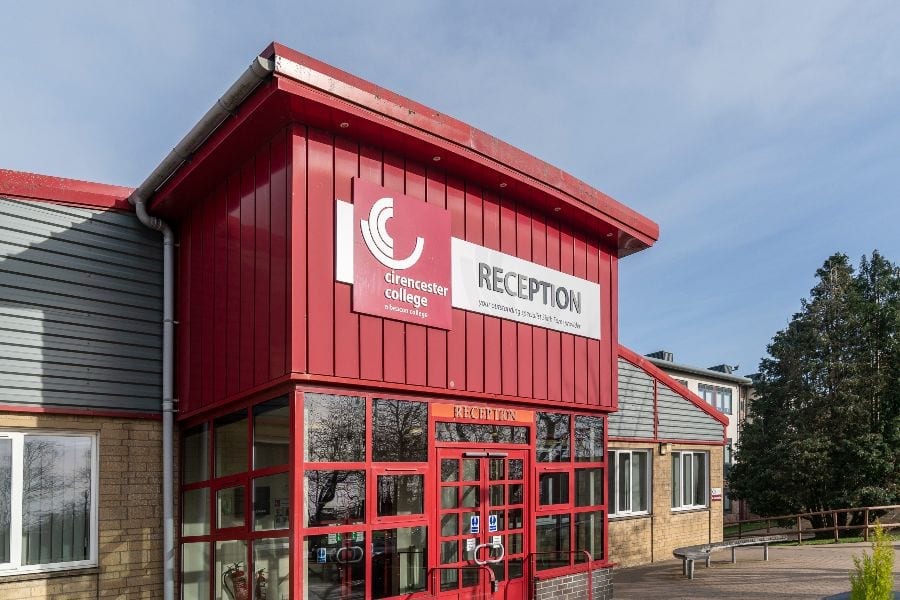 is a specialist sixth form provider in the town of Cirencester, which also offers University and other professional courses. Located in the beautiful district of the Cotswolds in the county of Gloucestershire, many students and teachers are lovers of the great outdoors. Cirencester is set within some of the UK's most stunning countryside, it seems only fair that the students are able to enjoy time outside whilst they aren't in lessons.
The team we worked with at the college were always so helpful and were prepared to help us as much as they could to ensure that we could design the perfect dining area canopy for their needs. This help was greatly received, and we are so thankful to the college for helping us to help them.
What is a curved roof canopy?
Curved roof canopies can double as stylish canopies as well as functional. The Motiva Mono™, Motiva Duo™ and Motiva Wave™ are all part of the range of canopies with a curved polycarbonate roof and can be custom made to suit the radius that you have available. This makes them a very popular choice as an outdoor school canopy and as a dining area canopy.
The Motiva Mono™ is our monopitch (asymmetric) curved roof canopy. It usually fits against building elevations, and so one side of the roof is higher than the other.
The Motiva Duo™ is our duopitch (symmetric) curved roof canopy and is usually fitted as a freestanding shelter. This is where both sides are the same height and is commonly used to create a covered walkway in schools, garden centres and colleges.
The third is possibly considered the 'funkier' of the three. While providing all of the quality and benefits of the standard design, the Motiva Wave™ has a curved polycarbonate roof but with a double curve ('S' shape), or a single concave radius. This canopy structure is often the best solution for those who want to impress with their canopy, have a low roofline or would like a freestanding canopy.
Here are some advantages of a curved-roof canopy design:
Unique protection from the elements, in particular, excellent weather protection from the wind
These canopy structures are generally easy to develop as they are suitable for low heights
The roof panels are relatively low maintenance, saving you valuable time in the future
How A&S Landscape can help you
A&S Landscape design, manufacture and install varying types of canopies. Each project is pursued with the client's needs at the forefront, and only the highest-quality canopies are installed. We don't just offer canopies to create your outdoor dining room, we have canopies to suit outdoor sporting areas, cycle stores and a whole range of other canopies to suit your requirements.
We have over 44 years of experience working with outdoor cover, and we have built several close relationships to all kinds of public bodies, including NHS trusts, local authorities, schools, colleges and academies. We are a family-run business with a reputation that sets us aside from our competitors, we also have several industry-specific accreditations. Our friendly team of advisors will help you to make the right choice about your ideal shade and shelter solution.
If you'd like further information on how we can help you find the right outdoor cover to create your perfect dining space, get in touch with our friendly team on 01743 636084 or at [email protected].

Cirencester College Before and After
Read through some more of our curved roof shelter installations
Our Lady of Lourdes Catholic Primary School Install Blue Curved Roof Canopy in Manchester
Ysgol Croes Atti in Flintshire Add a Red Curved Roof Playground Canopy
Blue Curved Roof Shelter Installed at St Peter's C of E Primary School in Loughborough
Ethelbert Road Primary School in Kent Add Colourful Yellow Shelter
Green Curved Roof Entrance Canopy Fitted at Oswestry Infants School in Shropshire
Berkhampstead School in Gloucestershire Add Curved Roof Playground Shelter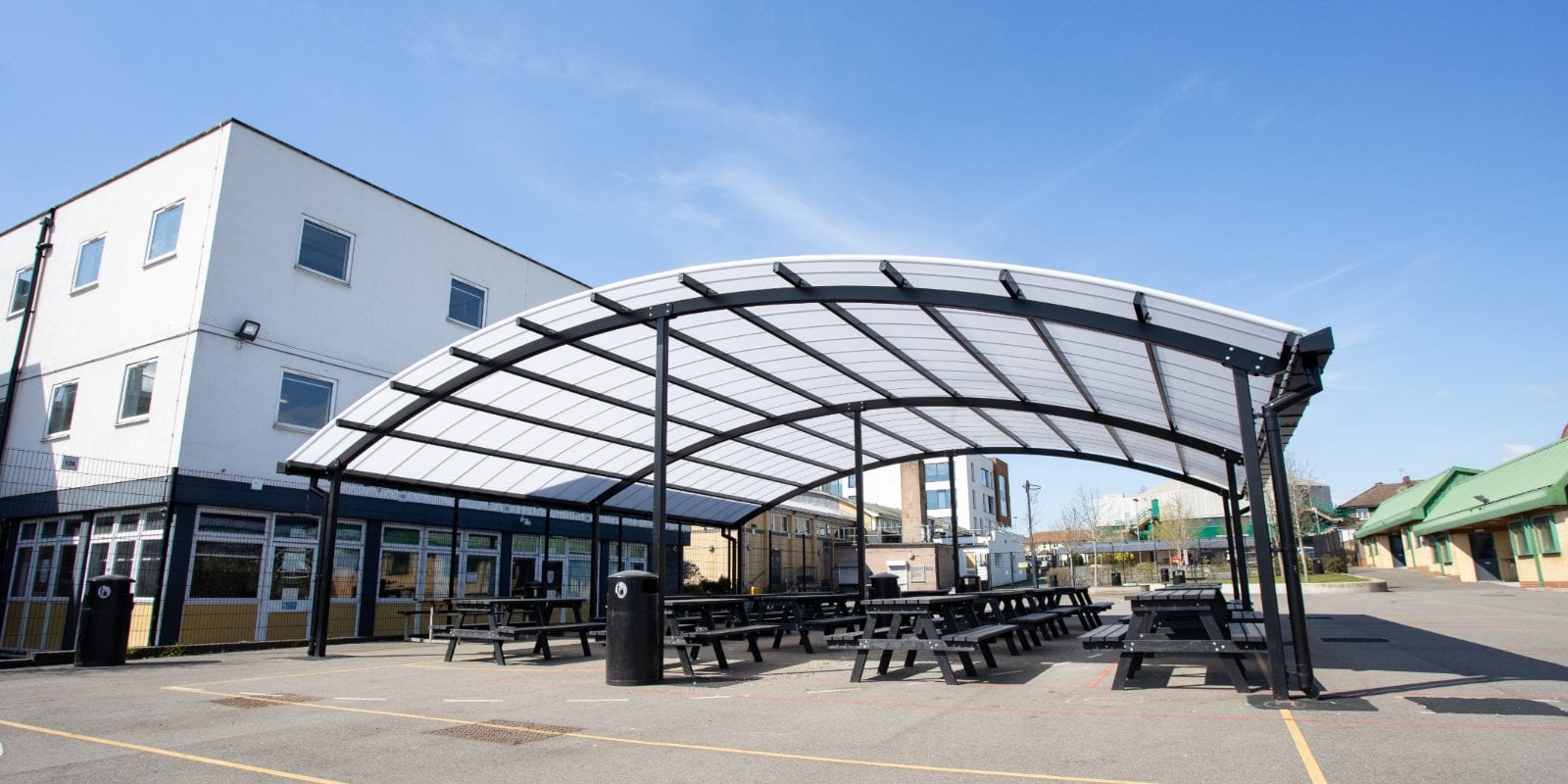 Send us your email and an idea of your requirements and we'll get back to you with a quick price.