Car Sales Forecourts
Vehicle sales, car wash or valeting operation – covered solutions to suit every area
Enquire Now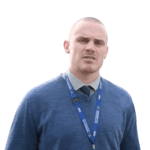 Communications could not have been better with A&S Landscape; we were kept informed and consulted.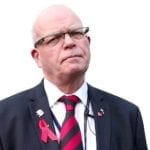 Everything was delivered on time. The project just worked like a dream. They fitted around our requirements.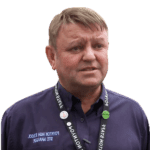 Right from the word go it was good working with A&S Landscape, they are marvellous. The team were really efficient.
Car Sales Forecourts
Increase footfall, improve the customer experience and move your operation upmarket with a covered solution for your forecourt.
A&S Landscape can help you create forecourt canopies that will enhance your site with well-designed structures from canopies that cover one vehicle, as a special offer or handover area through to designs that could cover your whole car sales pitch.
What is a car sales forecourt canopy?
Car sales forecourt canopies are used by dealers across the country to attract potential clients, keep them browsing for longer in all weathers and to keep your motors looking better with less washing (and no more snow clearing!).
On larger sites covered walkways between showrooms or to car parking areas work well and for every site car wash canopies or covered car valeting area are essential. More car showrooms are improving their hospitality provision, we can help you with covered areas for your coffee drinking clients.
Whether tensile fabric or steel and polycarbonate or glass, our canopies can be designed in a wide range of materials and finishes to match your branding, all structures can be designed to accept signage.
Looking for a single fabric car canopy which showcases your car of the week? Perhaps you would like a large covered area for a new range of cars? Maybe an area out of the rain and wind for your valeting operation? Or just some parasols for those picnic benches? Whatever kind of covered solution, canopy or shelter you need for your car sales forecourt get in touch to discuss the options with us.
Why are car sales forecourt canopies so important?
At first thought, it might not seem like a forecourt canopy is a particularly big part of the car buying and selling process. But the fact is that, when you secure a high-end car sales forecourt canopy from A&S Landscape, you will immediately see the difference this can truly make.
Having an impressive and elite car sales forecourt canopy can help you to drive increased footfall by attracting customers into your premises while improving the overall customer experience both practically and aesthetically. If you buy and sell cars, then you know just how important it is to create the best first impression possible. Well, if you want to move your entire operation upmarket, then you have come to the perfect place for high end covered solutions for your forecourt.
We can work with dealers across the country to supply car sales forecourt canopies of the highest quality. When it comes to attracting potential clients and partners, you can come to us for the best. But our complete range of canopies isn't just about appearance. We use the best materials and manufacturing techniques around to create long-lasting and durable canopies that will keep your clients browsing for longer come rain, wind or shine.
What about the cars themselves? You need your range of motors to look absolutely spotless, after all. Well, our covered solutions and forecourt canopies will keep your cars protected against the weather too, meaning you don't need to keep washing them so often and won't need to clear any unfortunate snow off them. For forecourt canopies that help you make the best impression possible, there's nowhere better than A&S Landscape.
What are some of the car sales forecourt canopy options we supply?
When you choose A&S Landscape for your forecourt canopies, we will use our expertise to create covered solutions that truly enhance your site in a number of different ways. Our top of the range canopies are well-designed structures that can be implemented to either cover a single vehicle, an entire car sales pitch, a handover area or even something to present customers with a special offer.
If you have a larger site and need a bigger solution, rest assured that we are the people to deliver. On larger sites, we can design and manufacture covered walkways between showrooms or out to parking areas that keep your customers happy, protected from the weather, and impressed with the professionalism of your presentation. But our well designed and bespoke covered walkways can also be used for car wash canopies and covered car valeting areas too – absolute essentials for any car dealership and sales site.
Not to mention the fact that many car showrooms are beginning to step up their game when it comes to hospitality too. With this in mind, we are the people to help you go upmarket by providing impressive and elegant canopies that create covered areas for coffee drinking customers and clients.
Why are A&S Landscape your number one choice for the best car sales forecourt canopies around?
We create elite and high-end canopies here at A&S Landscape. But, while our canopies always impress with their stunning appearance, we understand that it's not all about looks. So what is it that makes our canopies the best?
Well, we use the very best materials and manufacturing around in order to create canopies that last longer and remain looking fantastic in the long term. We use tensile fabric and steel materials, alongside polycarbonate or glass – if you want canopies made to the highest quality, we are the place to be.
Our canopies have been installed in forecourt sales buildings using a wide range of materials for strong entire frames with a range of different finishes. To improve the overall appearance of your car dealership with a specialist supplier of high-end forecourt canopies, A&S Landscape are your number one supplier. We can provide canopies that will match your branding, aesthetic and style, and all our structures can be designed to accept site signage to make your site more informative, clear and customer-friendly with directions, price displays and branding.
The bottom line is this: if you want to secure a car sales forecourt canopy of the highest quality, then A&S Landscape are the supplier for you. Whether you're looking for a single fabric car canopy to showcase a car of the week, a large covered area solution for a range of cars, a valeting operation and handover bay canopy area protected from the weather, parasols for your outdoor picnic benches, entrance canopies to welcome your customers in with proper site signage, branding and corporate colours, or anything else – we are the experts you need.
No matter what kind of covered solution you need for your car dealership site, A&S are here to deliver the best. If you want to take your car dealership upmarket, just get in touch with us today for further information and to discuss how we might be able to help.

What makes A&S Landscape different from other car sales canopy providers?
A&S Landscape are at the very top of the industry and clients come to us for the very best in canopy and covered area solutions – and they have been for a long time. One of the things that makes us different is our experience and history in the industry. For over four decades, we have been trading in the industry and working with clients who want the very best available.
We are now into our third generation of family ownership and we work to make sure that we never lose touch with our heritage. The way we take a focused approach and maintain the same principles that worked when A&S Landscape was just a father and son team back in the 1970s still work for us today. This is in so small part responsible for the fact that we have risen to the top of the industry.
When we started out over forty years ago, it was all about building strong relationships with local authorities, builders and schools. Since 1976 when life began for A&S, we have maintained these principles and work closely alongside all our clients, always providing the ideal addition to your site. In this time, our dedicated and commitment has seen us grow into a supplier that works across Europe to design, manufacture and install the very best covered area solutions and canopies for our clients.
We are highly accredited
Not only do we have the experience, quality and expertise necessary for you to be rest assured that you are in trustworthy and safe hands when you choose A&S Landscape, but we are also highly accredited in the industry. We are a leading manufacturer and installer with many industry-specific accreditations – an impressive range that you won't see many of our competitors being able to boast about.
These accreditations are a mark of our quality and as our position as one of the UK's market leaders in supplying top of the range covered area solutions. If you want the peace of mind of knowing that you are choosing a top supplier who will deliver the very best, then A&S are renowned for our phenomenal customer service and commitment to our clients.
For a bespoke and tailored experience of the highest quality, look no further than the expertise on offer here at A&S Landscape
We have the experience and expertise necessary to not only provide the best canopies around, but also the best customer experience too. Throughout the entire process, from design all the way through to installation, if you are looking for a communicative team to deliver high-quality canopies, then you have come to the right place. From our wide range of canopy products and services on offer to our dedication to our partners and clients, we offer the very best.
Your design experience
Every client who chooses to work with A&S Landscape benefits from a personalised design by fully trained and experienced professionals. We will be on hand to discuss everything with you and to answer any questions you may have. If there are specific problems and or requirements you need to have addressed, you can raise them with us from the start of the process at this prime opportunity. From this point, we will get to work designing and planning your new car sales forecourt canopy to your exact requirements.
Our primary focus during design is to create a clear and transparent vision for the rest of your car canopy experience. In this vein, we can even produce drawings for guidance and clarity while assisting you with any specific requirements for things such as advertising signage and corporate colours schemes. No one is better positioned to deliver the ultimate canopy experience, working alongside you to find the design and solution that suits your needs. We can also prepare and produce 3D computer imagery of your design for an even greater level of visualisation for your canopy solution.
The installation process
When it comes time to install your bespoke canopy solution, our installation team will provide a professional and expert service. Our team of specialist industry professionals have the insight, experience and expertise required to not only perform an excellent installation that lasts in the long term, but will also work alongside you to ensure that minimal disruption to your car dealership's day to day business is caused by the canopy installation. And they will perform this task while maintaining excellent site standards and meeting your own scheduling. It is this commitment to customer service that has allowed us to work with many satisfied clients across the UK.
We are proud of our friendly and helpful team here at A&S. Our installation team will always communicate with you and help with any problems or questions that arise. Then, when they are finished, they will reinstate the area, leaving your car dealership clean and tidy – just the way they found it.
Get in touch with us today
If you are looking for the kind of car sales forecourt canopies that will help you to make the very best impression with your customers, drive footfall and protect your cars and customers from the weather, then A&S Landscape is the supplier for you. Just get in touch with us today to discuss more about how we can help you to move your dealership upmarket with the finest car wash canopy uk range.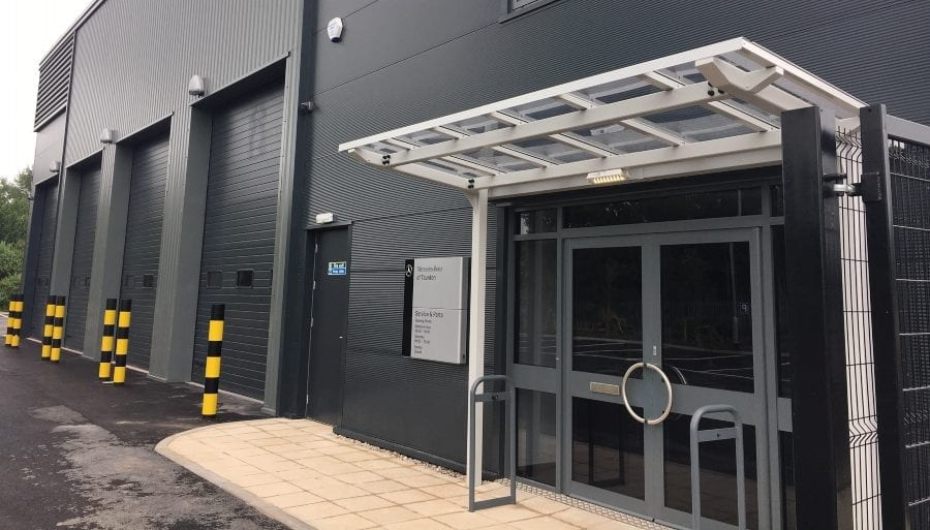 Send us your email and an idea of your requirements and we'll get back to you with a quick price.