Entrance Canopies
Entrance Canopies from A&S Landscape Will Help You Make a Lasting First Impression
Enquire Now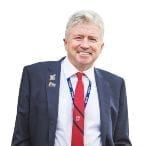 A&S Landscape kept to their timescale the project was an excellent, efficient exercise. They do as they promise.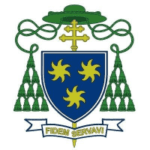 A&S Landscape are an extremely professional company, they could not have done more to make this project go smoothly.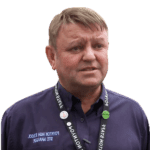 I wouldn't hesitate to recommend A&S Landscape. They've been marvellous, they really are first class.
Start as You Mean to Go On with An Entrance Canopy
First impressions are lasting impressions so providing an attractive entrance to your building is essential.
Here at A&S Landscape, we offer entrance canopies for a wide range of sectors, including:
For more than 40 years, we have been providing all styles of entrance canopies – including glass entrance canopies – to schools and commercial buildings across the UK.
So, you can be rest assured that with us, you'll get the best solution!
Get in touch with our expert team today to find your perfect entrance canopy.
Let's Go Back to the Beginning
No two buildings are ever the same and thanks to our design flexibility we can offer functional yet affordable canopy solutions.
There are various reasons as to why people opt for an entrance canopy, such as:
Extending your branding to your building's entrance
Increasing your usable workspace outside
Providing important weather protection
Improving your curb appeal by standing out from other buildings
Our wide range of entrance canopies can be adapted to include a variety of different features which can benefit numerous sectors.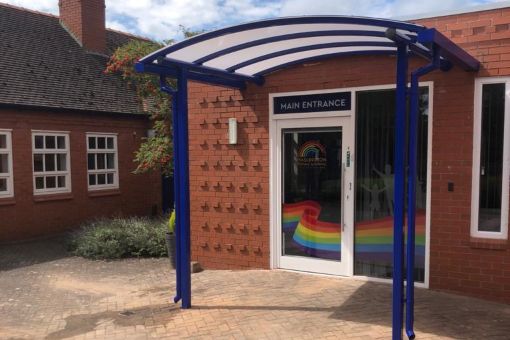 School Entrance Canopies
Entrance canopies are a perfect solution for schools looking to add some shelter to keep staff, students, and parents protected from the elements.
Entrance canopies for schools can be created with various materials, including glass, and a range of designs. This way, you can find the perfect solution for your requirements.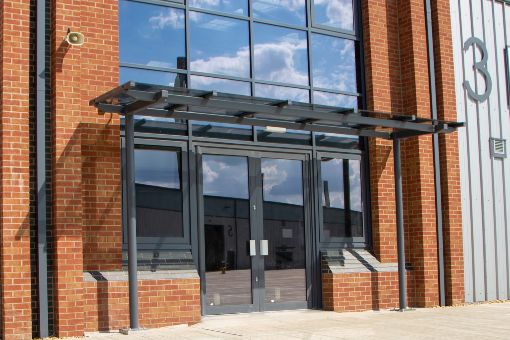 Entrance Canopies for Commercial Use
Commercial buildings can benefit from an entrance canopy as they can make a lasting first impression to new customers.
We have a wide range of designs available for you to choose from, so you're bound to find one that matches your building's aesthetic.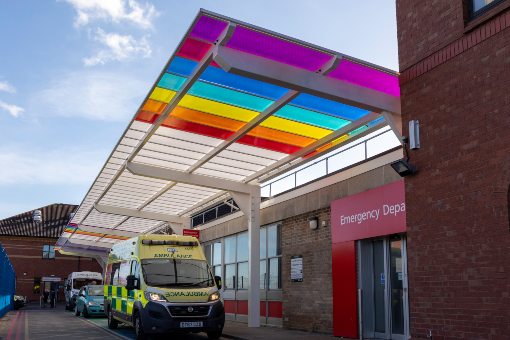 Healthcare Entrance Canopies
We all know that waiting times at hospitals are only increasing, so having a place where people can wait that is safe and dry is important.
An entrance canopy for your hospital can do just that. We offer an assortment of options for you to find the right solution for your needs.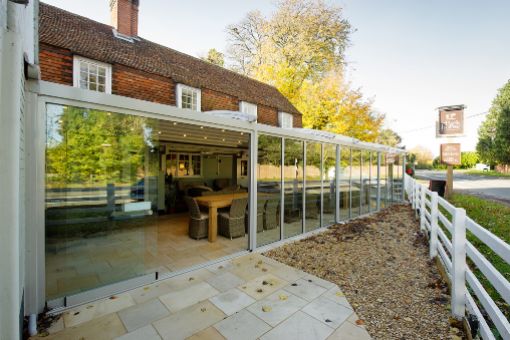 Entrance Canopies for Hospitality
If you're looking to increase the visibility of your brand or business, an entrance canopy is the perfect way to do so!
With fabric, glass, and metal materials available, we can create the solution you've always dreamed of.
With over four decades of experience in the industry, no one is better placed to provide the insight and expertise you need to secure the perfect fixed canopy solution than the team here at A&S Landscape.
Looking For Inspiration? Check Out Our Completed Entrance Canopies
There are various types of entrance canopies to choose from which can make it a difficult decision to make. We've helped various sectors design, manufacture, and install canopies to improve their outdoor settings. Plus, we've supplied entrance canopies to the BBC!
Our Range of Entrance Canopy Solutions
As canopy experts, no one is better placed to help you find the right canopy for your needs than A&S Landscape.
We have lots of options to choose from! Whether you have exact design aspirations, you want an entrance canopy of the highest quality, or you want something cost-effective, we can help guide you to the right solution.
Can't Find Your Perfect Entrance Canopy? Why Not Design Your Own!
Here at A&S Landscape we never take a 'one size fits all' approach. If you need a bespoke canopy for your entrance, we can help.
With more than 40 years of experience, the team can guide and advise you throughout the process. From the initial design consultation and after installation, we are always on hand to help you create the perfect canopy for your building.
For more information, please feel free to give our dedicated team a call on 01743 444100.
Take a Look at Some of Our Previous Entrance Canopy Projects
We've designed, manufactured, and installed entrance canopy solutions for various clients over our four decades. Take a look at some of our previous projects to get an idea of what's available!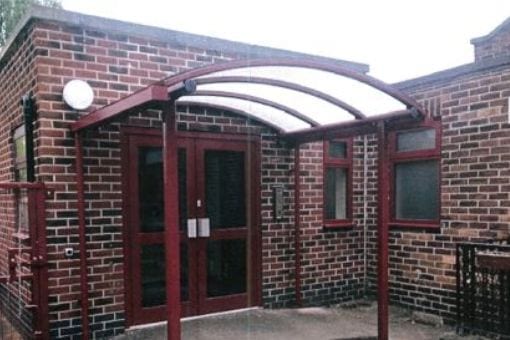 Staying Ahead of the Curve: English Martyrs' RC Primary School Updates Doorway
English Martyrs' RC Primary School was looking for the perfect addition to their main entranceway. They wanted something that helped the doorway stand out and add a level of professionalism.
We installed a Motiva Entro curved roof shelter outside the door to the main building, measuring 2000mm x 21000mm.
To match the surrounding area and the school's logo, we finished the structure with Purple Red framework. Now visitors and staff are comfortably protected from the weather, no matter what it brings!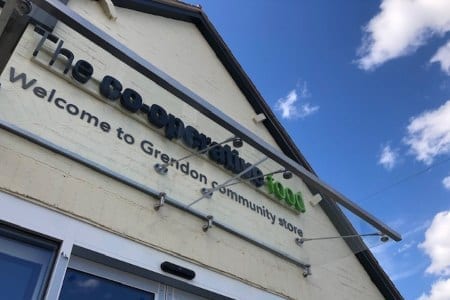 Adding the Finishing Touch to a New Store: Grendon Co-op Adds Glass Entrance Canopy
When the brand-new Grendon Co-Op store was getting ready to open its doors, they decided an entrance canopy would be the final touch. A&S Landscape was asked to design and install a wall-mounted, glass roof canopy to the shop front.
Thanks to our manufacturing process and experienced design team, we were able to customise our standard products to create a unique solution that fits all of their wants and needs.
With More than 40 Years of Experience, Choose A&S Landscape for Your New Entrance Canopy
We understand how daunting the vast range of canopy options can be. A&S Landscape can help you to find your ideal system, which offers effective design and practicality.
We can talk you through a range of options that may suit you, so you can make the best decision. Whatever your requirements, we have 44 years' worth of experience behind us to help you find your perfect product.
A right solution exists for your exact design aspirations, we just need to find it! So please don't hesitate to talk to a member of our friendly team on 01743 444100 or at [email protected].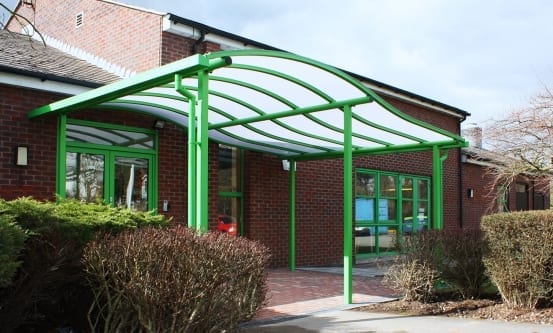 The quality of the structure and workmanship were excellent.
Headteacher - Loughborough Primary School
View Project
Want a bespoke service? From site survey to installation, the experts here at A&S will provide the expertise you need
With a broad range of canopies, services and products available here at A&S, if you want a high-quality entrance canopy delivered by a team of friendly but expert industry professionals, then you have come to the right place.
Your free site survey and design
When you choose to work with A&S Landscape, you'll benefit from an entirely free design service performed by our professionals. We'll be able to talk through any questions, problems and requirements you have, from which point we can begin planning and designing your entrance canopy.
We are able to produce drawings for guidance while assisting you with all issues. For greater visualisation, we can even prepare 3D computer imagery to add more clarity to the project. No one is better positioned to work with you to find a design and solution that fits your budget and time constraints while fulfilling all your needs.
Our installation process
Your canopy will be fitted by a team of specialist industry professionals with expert experience and insight. The installation team will work alongside you to perform the best job with minimal disruption to your business's day to day – all while meeting schedules and our high-quality standards. Thanks to our commitment to great standards, we've managed to build strong relationships with happy customers across the UK.
You'll also find our installation team to incredibly friendly and helpful. Every job they perform, they always work to reinstate the area and leave the site clean and tidy. If you have problems or questions, they'll be more than happy to help.
Get in touch with us to find out more
Want to discover more about our fantastic options for bright and stunning entrance canopies, door canopies, porch canopies and more? Get in touch with the team here at A&S Landscape for a chat. We're always on hand to discuss your needs and requirements and we'll happily set you up with a free quote.
FAQs
If you're unsure where to begin when it comes to entrance canopies, hopefully these FAQs should help you feel confident in your decision. For more information about the process head to our overall FAQ page.
As with all our products, the best way to get an entrance canopy cost is to talk to us or you can visit our prices page for details of how to contact us for pricing.
When it comes to exterior canopy designs, as a basic rule, a straight roof canopy will cost less than a curved entrance canopy and a one-way sloping roof (as opposed to pitched or barrel vault design) will save on guttering (if required).
Numerous sectors can benefit from installing this style of canopy. At A&S Landscape, we offer commercial entrance canopies to various businesses.
We also provide entrance canopies for schools and healthcare buildings across the country, so no matter your needs, we can help you find the perfect solution.
A range of materials can be used for this style of canopy, for example, glass entrance canopies are very popular but you can also get polycarbonate or fabric ones.
Depending on the material you opt for, yes an entrance canopy can be washed.
Here at A&S Landscape we have a huge choice of steelwork and roof colours available to allow you to either stick to your brand colours or add a pop of colour to any space.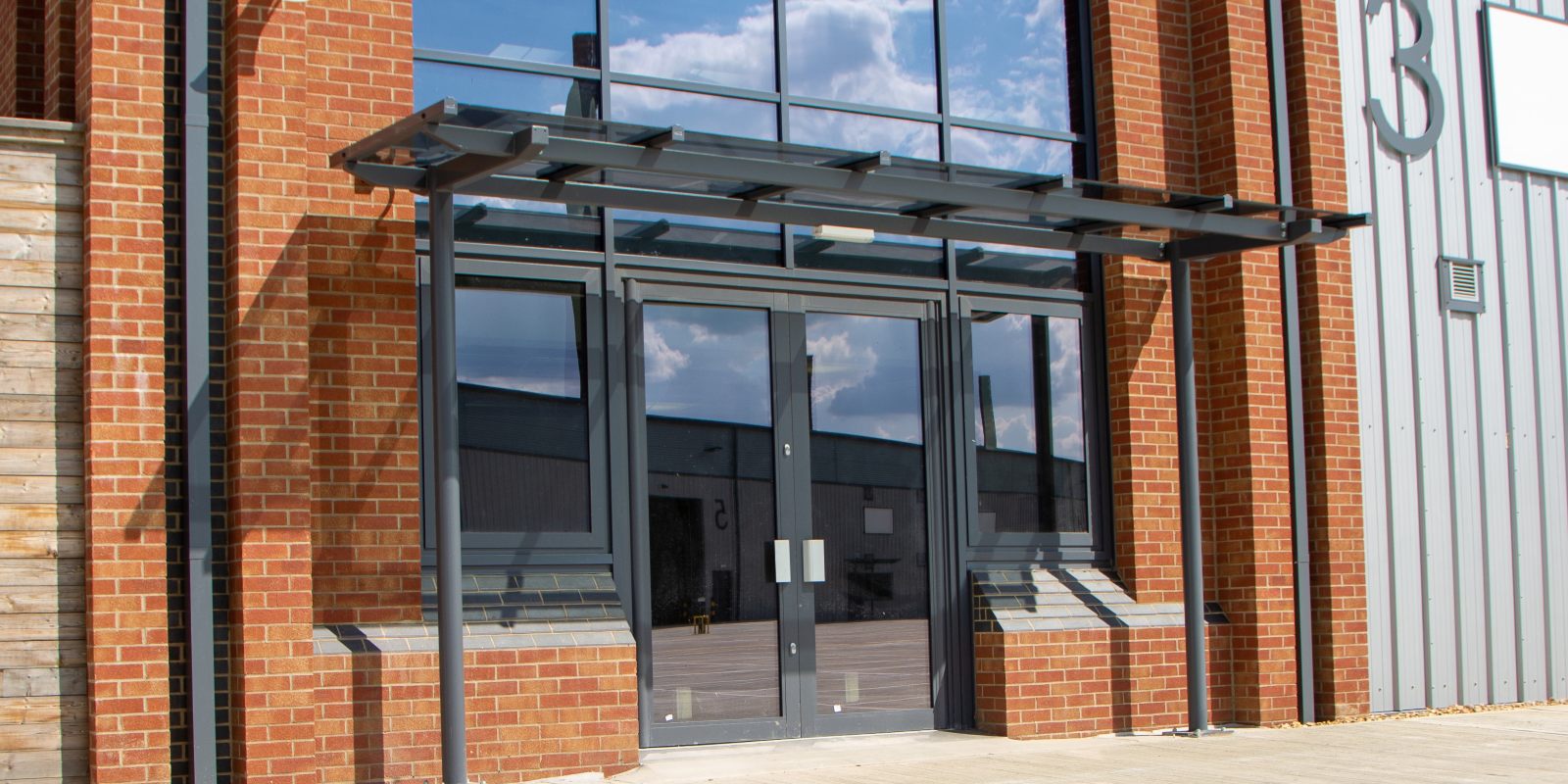 Send us your email and an idea of your requirements and we'll get back to you with a quick price.