Shade Sails for Schools
School Shade Sails Offer Sublime Shelter in Sunshine and Showers
Enquire Now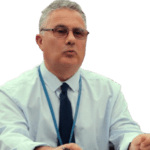 Their professional expertise was excellent. The staff were honest, helpful and totally trustworthy.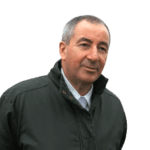 From start to finish, A&S Landscape have worked with the school to make the project a large success.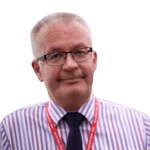 I'm very pleased with the canopy. Once we got approval it was installed less than three months later to a high standard.
Shade Sails for Schools: Year-Round Protection for Year-Round Play
Shade sails are some of the easiest, most affordable and practical ways to improve a school's outdoor space. They provide shelter to large outdoor areas, allowing both staff and students to enjoy the fresh air no matter the weather.
At A&S Landscape, we have over 46 years of experience working with schools to design playgrounds that are both flexible and cost-effective – helping your outdoor spaces achieve their full potential.
We've worked with many schools and learning centres over the years, so we know what you need when it comes to the design and briefing of a construction project, as well as the shade sail installation.
Please don't hesitate to get in touch with us to find out more about our school shade sails, or to get a quote for your project.
Let's Sail Away…
Here at A&S Landscape, we offer a wide range of shade sails that are suitable for schools and other educational facilities.
This style of canopy is a large piece of fabric that attaches to posts or anchor points on your existing buildings. It is then stretched and tensioned between them to create covered space.
Our high-quality sail shelter range are suitable for a wide range of uses, including:
Playground shade sail
Nursery shade sail
Dining area shade sail
Play area shade sail
Covered seating area
Play equipment shade
Shade sails are exceptionally durable and can be taken down in extreme weather conditions, so you don't need to worry about damage to the canopy or the buildings around it.
This kind of structure is the perfect solution to get students outside during breaks no matter the weather, and provides opportunities for safe and enjoyable outdoor learning.
The Benefits of School Shade Sails
Children spend a lot of time outdoors and the benefits of outdoor play are numerous and well documented. Therefore, practical and aesthetically pleasing outdoor areas are so important in schools, nurseries and playgrounds.
There are many benefits to school shade sails, including:
Creates a space for outdoor dining
Pupils can play outside more regularly
Adds a focal point to the area
UV protection
Lessons can be held outdoors
Parents can wait sheltered at the end of the day
Allows pupils to let off steam and exercise
During the hotter months of the year the sun's UV penetration is at its strongest. Without sufficient protection a child's skin can quickly burn, potentially causing serious damage.
According to skin cancer charity, SKCIN, schools also have a responsibility to protect children from harmful UV rays. Shade sail canopies can offer a level of UV protection whilst still allowing children to be outdoors.
Need Some Inspiration? Take a Look at Some of Our Completed School Shade Sails
Every building has its own unique layout and our experienced design team is able to offer functional yet affordable canopy solutions. We've helped numerous educational institutions design, manufacture and install shade sails to improve their playground space.
Shade Sails for Schools Ideas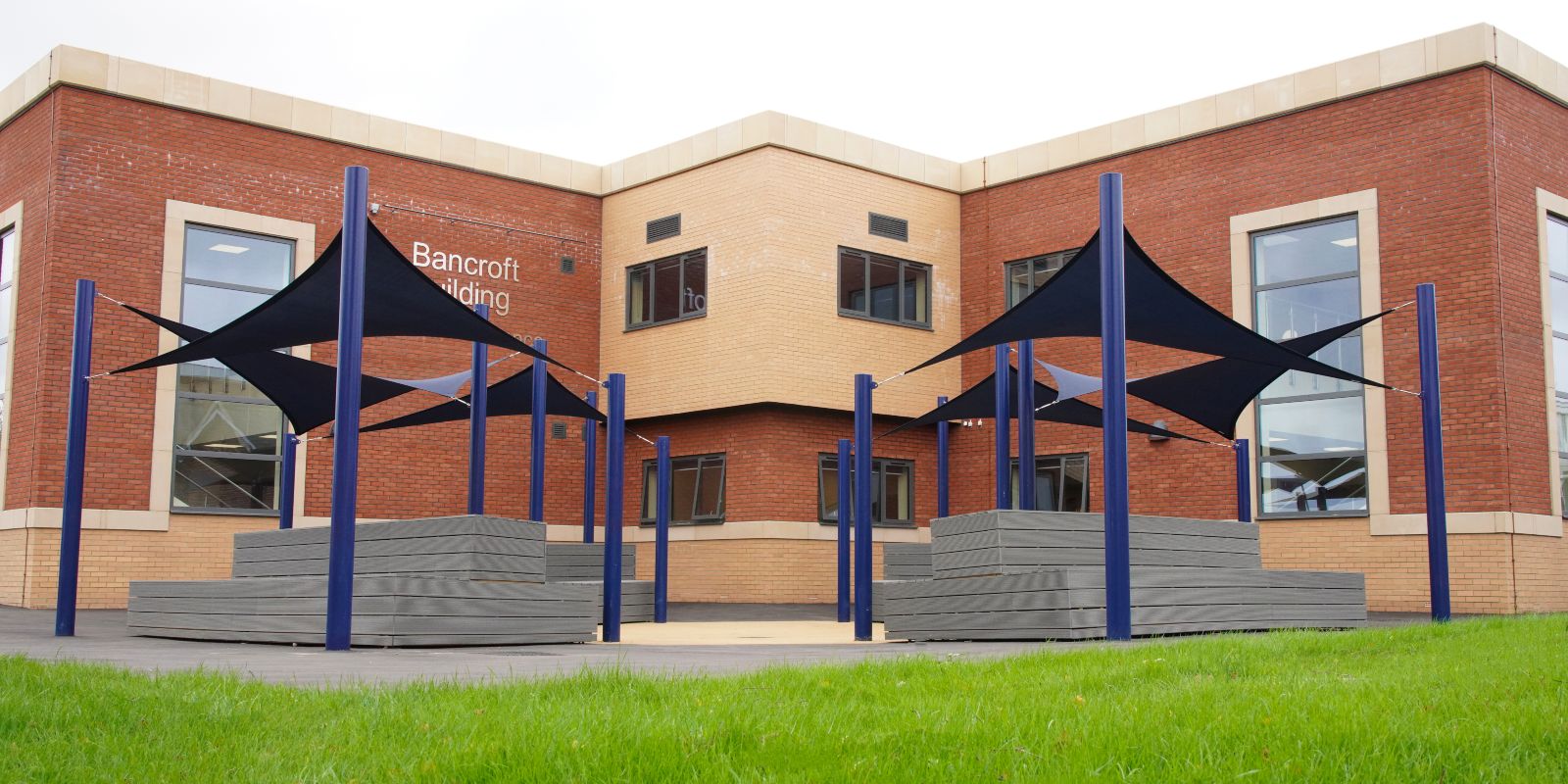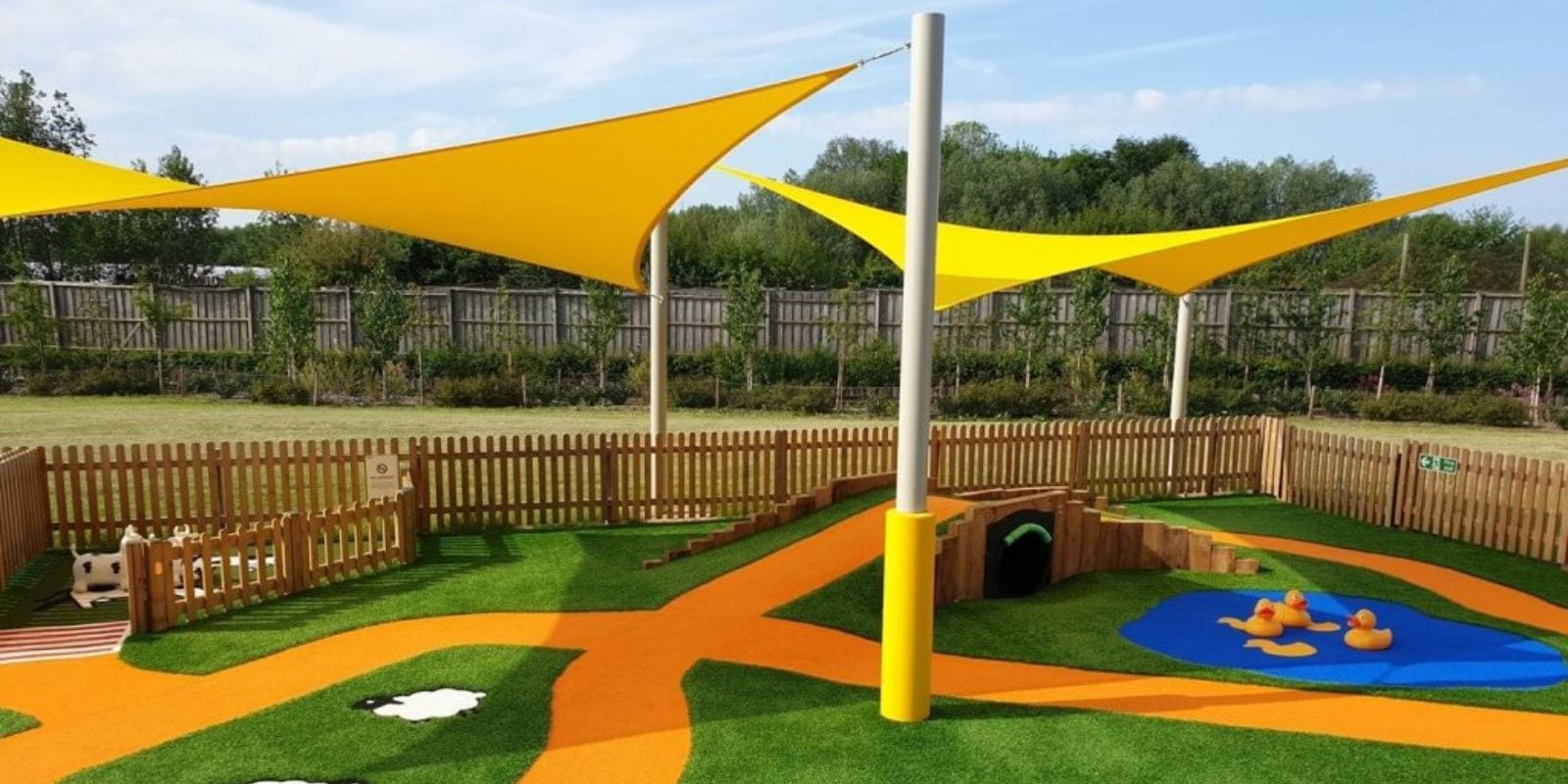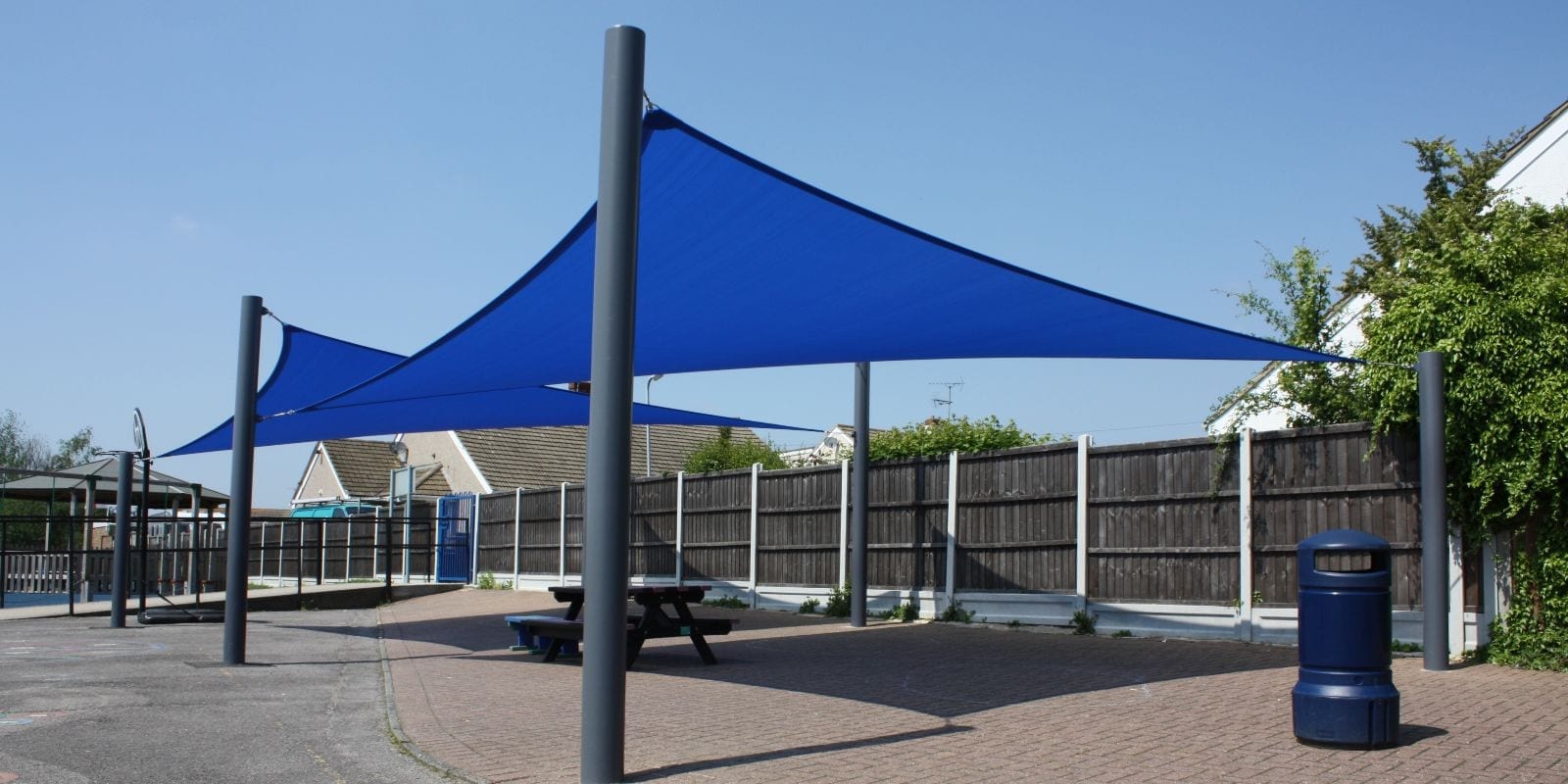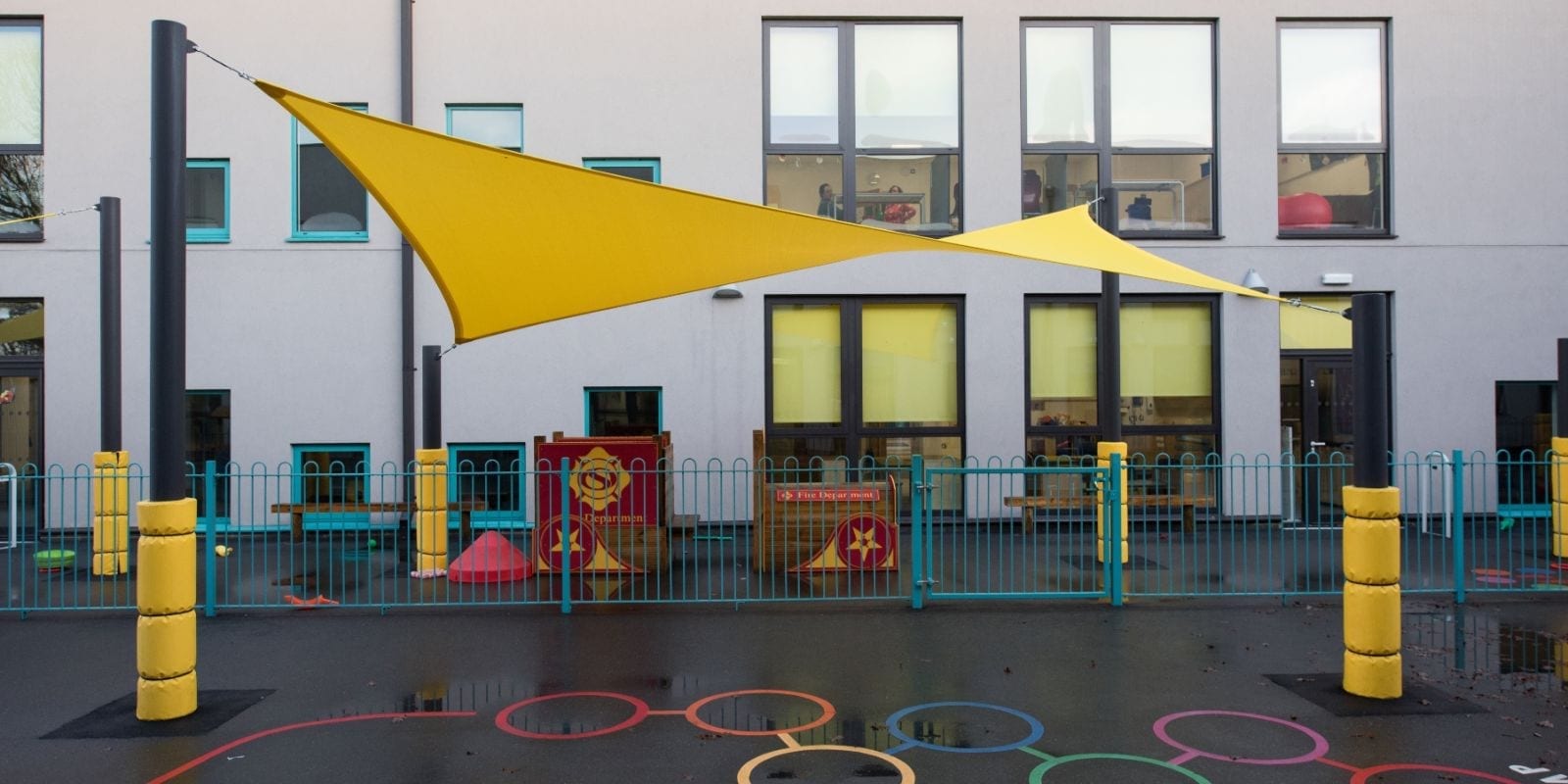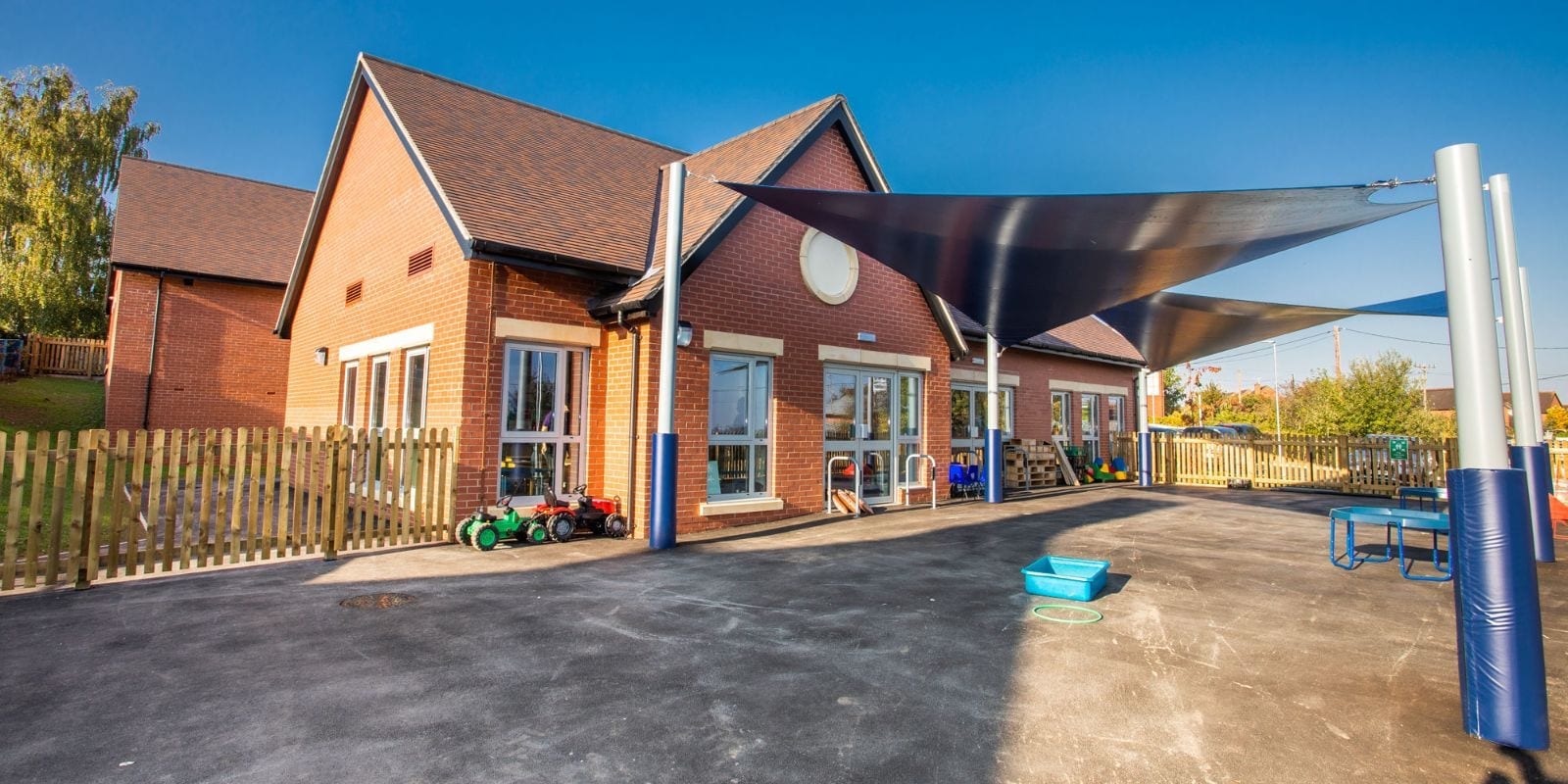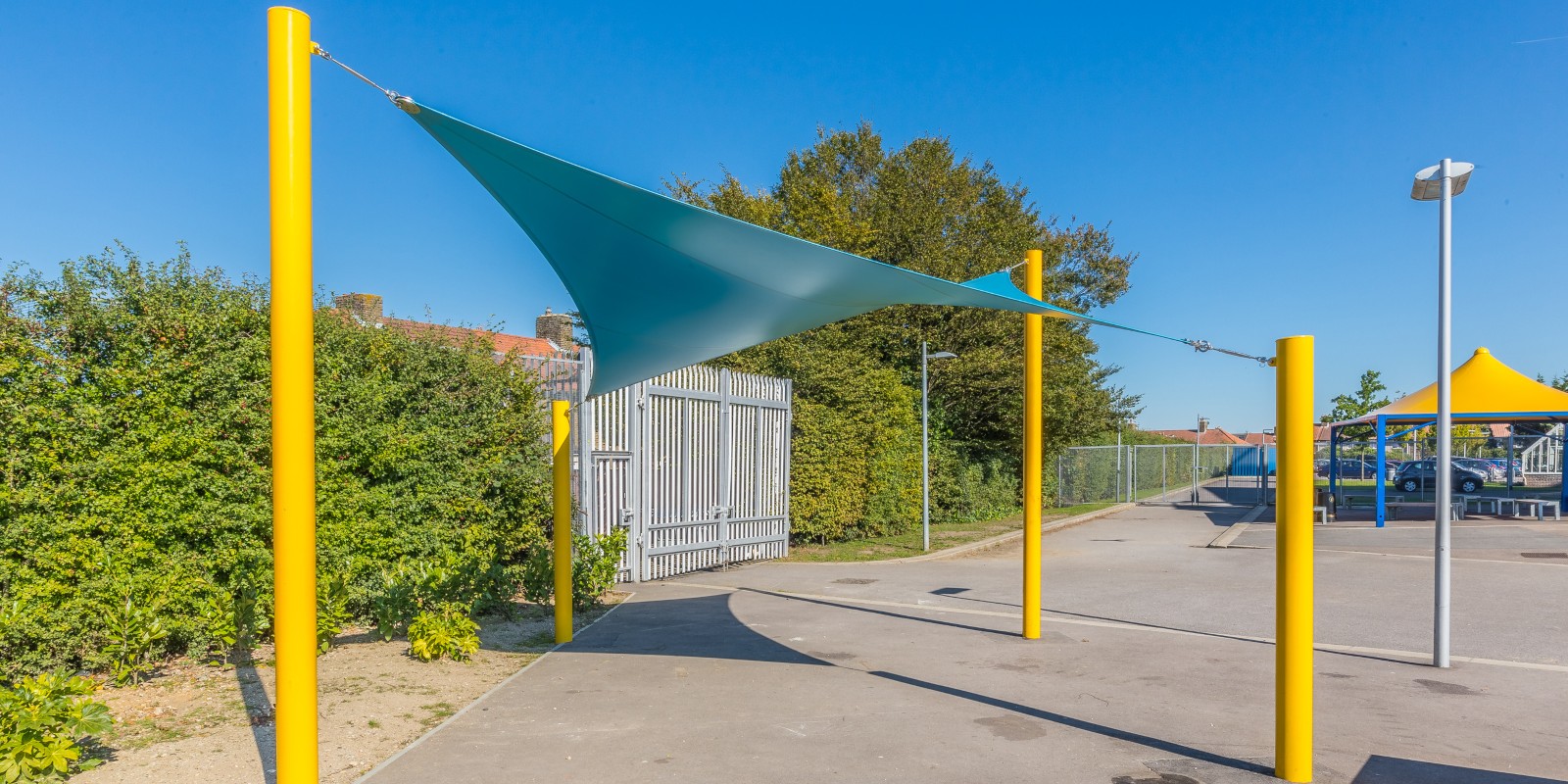 If you want even more inspiration, take a look at our Case Studies page to see how we can help you.
Don't hesitate to get in touch with our friendly team to find out more about a shade sail for your school.
Our Range of Shade Sails for Schools
With more than 40 years as canopy experts, A&S Landscape can easily help you find the ideal solution for your needs.
We have a wide range of styles for you to choose from! So, no matter if you have exact design specifications, want a high-quality shade sail or are after a cost-effective solution, we have something for you.
Can't Find the Right Solution? Why Not Design Your Own Canopy!
Here at A&S Landscape, we understand that each canopy needs to meet different requirements. If you need a school shade sail to fit your specifications, we can help you!
With over 40 years of experience, our dedicated team can advise you throughout the entire process – whether that be the initial design consultation or after installation! We are always on hand to help you create the perfect solution for your building.
For more information, please feel free to give our team a call on 01743 444100.
Have a Look at Some of Our Completed School Shade Sail Projects!
Over our four decades, we've designed, manufactured and installed canopy solutions for various clients. Take a look at some of our previous projects to get an idea of what we can do for you!
A Sun Shade Solution
St Mary's Bluecoat Primary School has a wonderful playing field for their students, but it was missing just one thing – shelter.
If students wanted to use it, they would be out in the hot sun during the summer months. They got in touch with our team, looking for a solution that would both work and look good.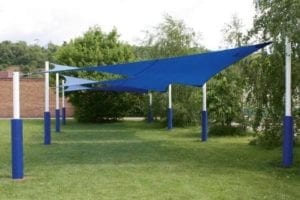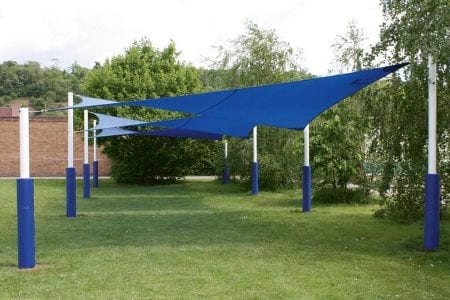 They decided to use a Maxima Sail to create waterproof sails for shade on their playing field, making it much easier to use in the summer.
These school shades are perfect for keeping the sun off pupils when they're playing or socialising, and they look great too! They were created in a shade of aquatic blue, fitting in with the school colours and looking great against the colours of the grass.
The sails have proven to be a hit with the school, and they now have somewhere for pupils to play without being in the direct sun.
Adding a Pop of Colour to the Playground
When considering school design, it's not enough to be purely functional. You need the school to spark the imagination of the children who attend, too. That's why Ysgol Penygloddfa wanted something exciting when they were looking to install new school shade sails on their property.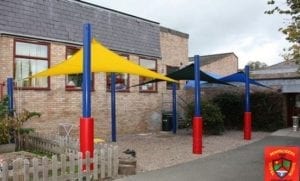 They came to us as we were able to offer something that little bit different. They went with three Maxima Sail canopies that create a great, dynamic shape against the backdrop of the school.
By choosing them in green, blue and yellow with blue posts, the space has now become bright and cheerful. It's perfect for brightening up any wet day on the playground.
Loved by students, parents and teachers, they offer lots of shelter whilst also being aesthetically pleasing.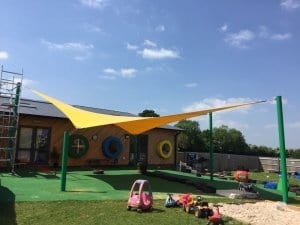 I was left with an excellent impression of the company and would recommend to others.
- NOA's Ark Nursery
View Project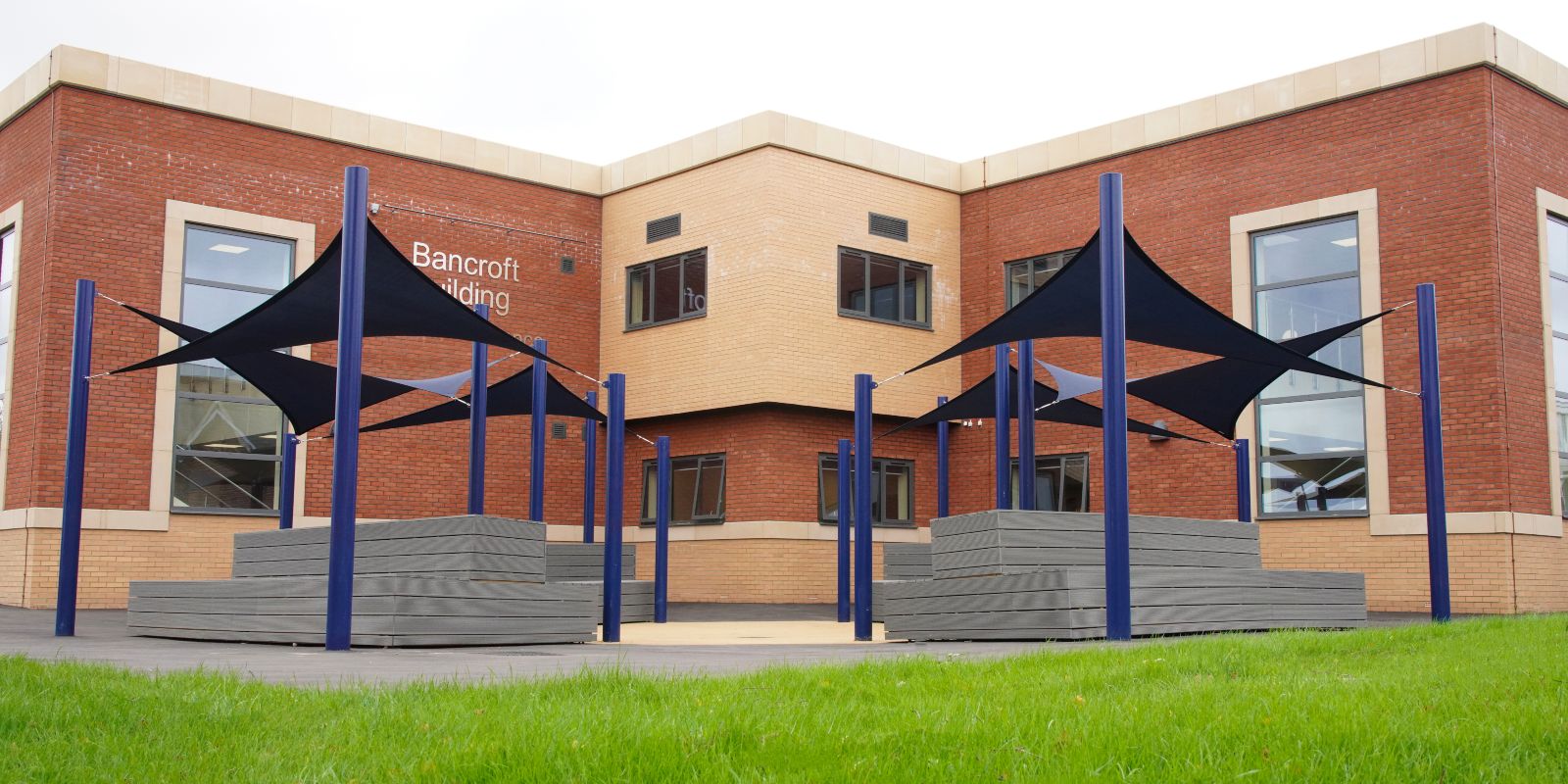 With More than 40 Years of Experience, Let A&S Landscape Help Your Canopy Needs
If you'd like help finding a shade system, A&S Landscape has an excellent team on board able to help you find the perfect solution.
We have been designing, manufacturing and installing canopies since 1976, and in that time we have catered for all kinds of educational facilities including nurseries, colleges and universities.
We understand that each establishment has its own wants and needs, and so we have increased our design flexibility over the years to be able to offer a unique solution for all.
Please don't hesitate to get in touch with our friendly team today to discuss your canopy solution on 01743 444100 or at [email protected].
Send us your email and an idea of your requirements and we'll get back to you with a quick price.
FAQs
If you're unsure where to begin when it comes to school shade sails, hopefully these FAQs should give you a bit more clarity. For more information about the process head to our overall FAQ page.
A&S Landscape offers a full range of shade sails for schools ensuring we have something for every budget.
Prices will vary with shade sail sizes, the location of your school, ground surface and other site-specific factors. Please contact us for further information.
Shade sails can be used for a wide variety of outdoor areas, including:
Playground shade sail
Nursery shade sail
Dining area shade sail
Play area shade sail
Covered seating area
Play equipment shade
You can use a range of materials for a shade sail. These include:
Shadecloth
Waterproof PVC
Steel posts
Depending on the material you choose for your school shade sail, your canopy solution can be waterproof. Therefore, offering protection from the rainy weather.
Yes, shade sails can be taken down in extreme weather conditions. By doing this, you can protect the canopy and the buildings around it.