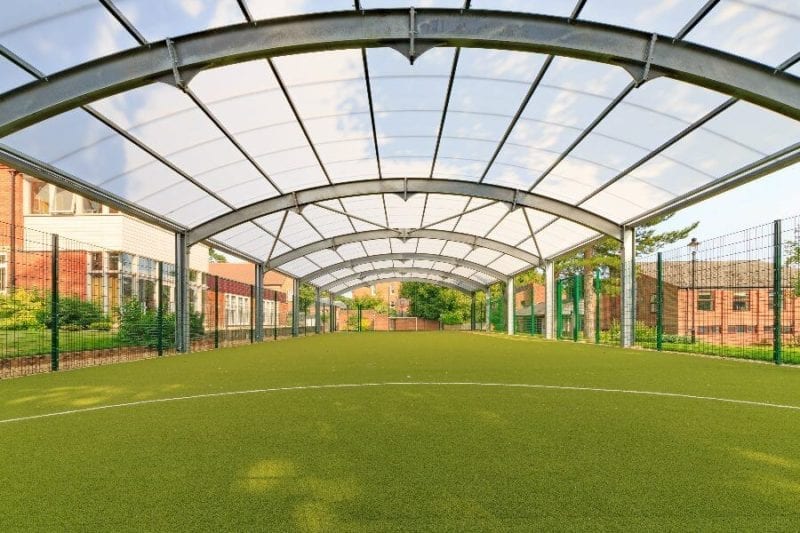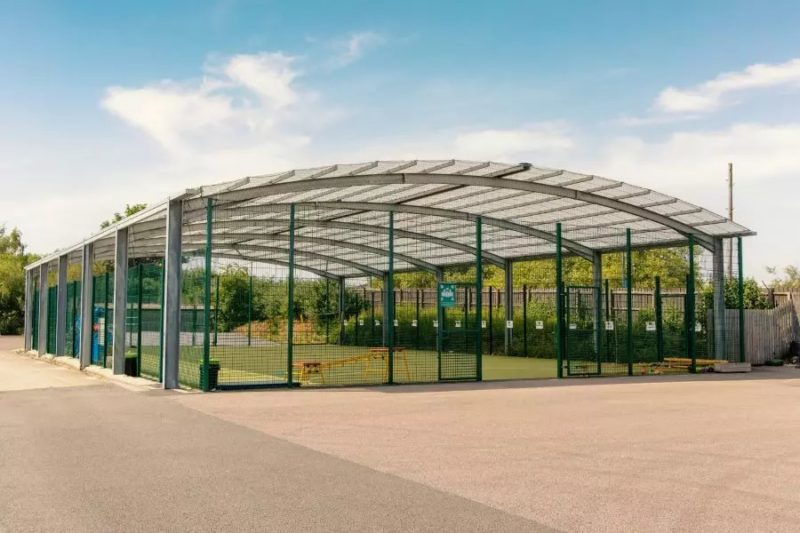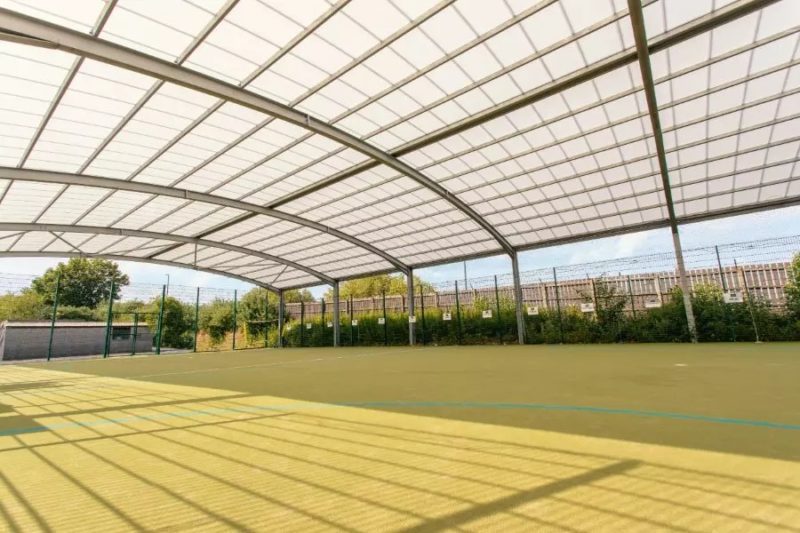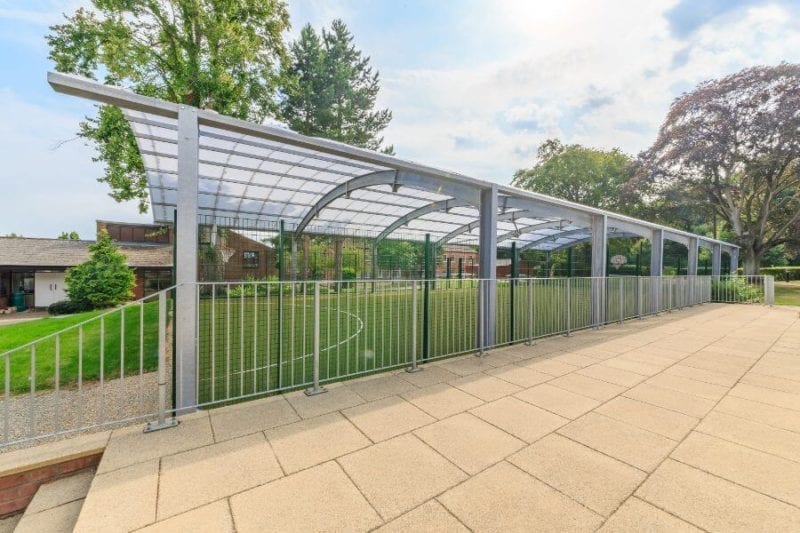 The Covered MUGA™ has been developed in response to demand for covered MUGA areas for schools, universities, colleges and sports centres allowing areas to be used all-year-round relieving congested indoor areas and getting students outside even in the worst weathers. On sports leisure centres and even schools, a Covered MUGA™ can enable all-year-round use for both extra-curricula activities and also as a revenue stream.
Wide span cover
Curved or pitched roof design
Solid steel framework
Genuine polycarbonate roofing
No fabric roofs!
Specification
MATERIALS
Structure – All steel
Roofing – Polycarbonate
Finish – Availability dependant on size.
DIMENSIONS
The design is available for new areas, covering existing areas but also for other wide span applications. The Covered MUGA™ is ideal for larger MUGAs and manufactured to bespoke sizes without limitations. Differing sports pitch layouts dictate the options/possibilities of sizes and internal divisions. Please speak to our technical team for more information.
OPTIONS
– Fencing
– Surfacing
– Lighting
– Goals, hoops, other sports fixtures.
APPEARANCE
Steelwork is finished in Galvanised or Dura-coat™colour finish (dependant on size) to a standard range or to any RAL colour.
SPECIFICATION CLAUSE
Please speak to us before specifying this product, we can provide a written specification for your use. T: 01743 444100 E:[email protected]
Appearance
Steelwork is finished in Galvanised or Dura-coat™colour finish (dependant on size) to a standard range or to any RAL colour.
Services
A&S Landscape recommends early consultation to consider all aspects of the proposed installation. We provide free quotations and technical information at the design stage with drawing files of all details which can be easily incorporated into architects' drawings. Full site surveys, CAD drawings and project management are all part of our standard service. Early technical involvement can often improve design, aesthetics and cost.
Standard Steel Colours (Any RAL colour available)
White
- RAL NO. 9010
Signal Yellow
- RAL NO. 1003
Brown Red
- RAL NO. 3011
Traffic Red
- RAL NO. 3020
Squirrel Grey
- RAL NO. 7000
Ultramarine Blue
- RAL NO. 5002
Gentian Blue
- RAL NO. 5010
Sapphire Blue
- RAL NO. 5003
Slate Grey
- RAL NO. 7015
Moss Green
- RAL NO. 6005
Signal Green
- RAL NO. 6032
Jet Black
- RAL NO. 9005
Polycarbonate Colours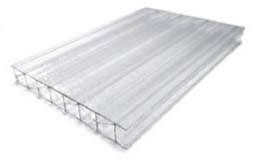 Transparent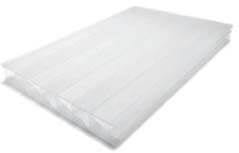 Opal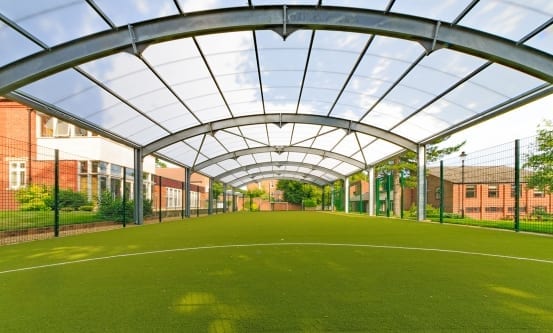 The staff were very very helpful. A&S Landscape were clearly the company to go with.
Premises Manager - Haileybury College
View Project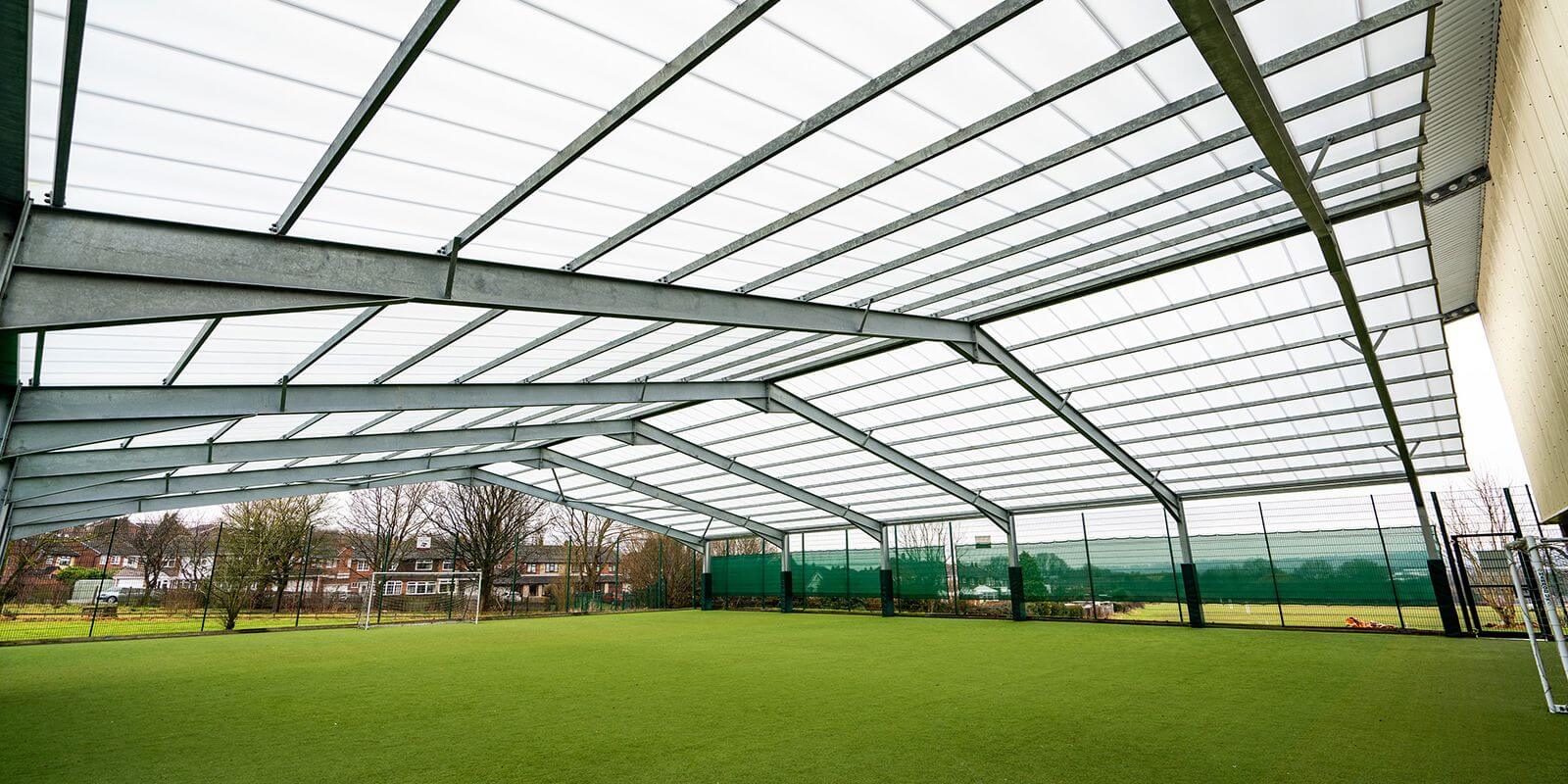 Send us your email and an idea of your requirements and we'll get back to you with a quick price.