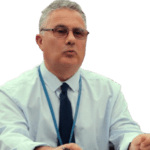 I was very impressed with all the stages of the project. I have already recommended A&S Landscape.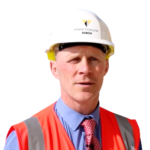 A&S Landscape works in a way that let us get other trades to fit around them, we're happy to work with them again.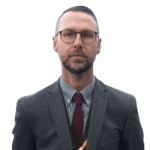 A&S Landscape were really knowledgeable with planning permission and helped us to make the right decisions.
Timber Canopies
Timber canopies are a great way to add some additional shelter to your outdoor area. Particularly popular for natural environments including forest schools and enrichment areas, they are sturdy, hard-wearing, and built to last. Our expertly designed range includes options for sleek and contemporary straight roofs or sophisticated and stylish curved roofs.
Sustainably sourced, these wooden outdoor shelters are suitable for playground coverage to enable free flow and outdoor play, covering walkways between buildings or to provide a sheltered dining area with an eco-vibe. The seamless blending with the natural environment provides opportunities for wildlife watching and bird spotting in areas of natural beauty and nature reserves.
Our clever modular system means that we can design, manufacture, and install our timber canopies to any size and our hassle-free process means we can provide you with costings without even having to visit the site. Available in clear or opal roof as standard, there is also the option to add coloured polycarbonate to increase the fun-factor and encourage maximum usage.
Our timber canopies work wonderfully in playgrounds, forest schools, nature reserves, parks and public spaces and alfresco dining areas.
What are the benefits of timber canopies?
Our range of timber canopies has many benefits, including:
Cost-effective
Elegant natural wood appearance
Sustainably sourced
Versatile
Made to measure
Environmentally-friendly
Durable
An Introduction To Timber Canopies
If you want an outdoor canopy that blends with the natural environment around it with a great outdoor aesthetic, is strong and durable and environmentally sustainable, then you might be interested in our great range of timber canopies here at A&S Landscape. When it comes to timber playground shelters, porch canopies, door canopies and other canopy products, we're the people to come to.
Of course, we specialise in steel canopies here at A&S and we have an absolutely phenomenal range of metal canopies on offer for you to browse from. But we know that for some people wood is preferable, which is why we also offer wooden shelters for schools of a high quality that are perfectly suited for a wide range of different uses. We work with architects, builders, local authorities, schools, commercial clients and more – we know that you need an attractive, functional and cost-effective solution, and we're here to provide it.
It all comes down to personal preference. If you're someone who wants a wooden canopy that creates a particular natural style, you'll love what we've got on offer. Our timber canopies create a great look that blends seamlessly with the outdoor area around it.
Whether you are installing a canopy solution for your school, nature reserve or park, our playground shelters, covered outside dining areas, or garden centre canopies, our range of timber canopies here at A&S has everything you need for a seamless natural look. Whether you're looking for something cost-effective or something a bit more luxurious and durable, we've got what you need.
You might be here because you want an outdoor canopy that prioritises sustainability. If that's the case, then you'll be glad to hear that our wooden shelters and gazebos are all sourced sustainably and are environmentally friendly.
We have a range of roof options available for your timber canopy too. From straight roof options to curved roof options, we offer a whole host of polycarbonate roofing options to add another bright and colourful aspect to your outdoor canopies.
If you want a wooden canopy but you're worried that it won't be as strong or enduring as a steel counterpart, then you're in luck. We offer glulam (glue laminated) outdoor canopies here at A&S too. These are a timber canopy solution that offers the same resilience and strength of steel canopies with an elegant natural wood appearance.
Our entire range of wooden and timber canopies can be made to order, built to fit your exact size requirements. If you want a bespoke canopy solution rather than a 'one size fits all' approach, then you have come to the right place. With four decades' worth of experience as a family business dedicated to growing in the industry, no one is better placed than the team here at A&S Landscape to assess your needs and find the perfect solution – every time.
Featured Timber Canopy Project
St George's Catholic Primary School in Essex Add Timber Canopy

What was the project brief?
St George's Catholic Primary School in Essex wanted to improve the outside space of their EYFS and Key Stage 1 zone. The staff wanted the young pupils to spend more time outdoors in the fresh air, but they were wary of the dangers of UV rays from the sun. But it was also important to the school that shelter still allow a safe level of sunlight through while blocking UV rays. A&S Landscape was asked to propose a design which met all of their requirements and stayed in budget.
What was our timber canopy solution?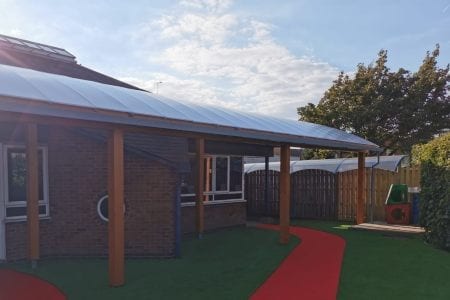 Our design team suggested we use our Motiva Mono™ curved roof canopy structure but swapping out the steel framework for a timber alternative. We also added side panels to the ends of the canopy as the school had an added requirement of also adding wind shelter to the area. The roof design features opal polycarbonate sheets.
The timber frame was finished in a light oak stain, which matches other wood structures and the existing buildings. Measuring a total of 16651mm X 3883mm, plenty of covered space has been created thanks to this great looking canopy. This is a wonderful example of how A&S Landscape can work closely to a school's exact specification and is just one of many successful timber canopy construction installations we have completed.
What was the result of their timber shelter?
The outdoor shelter has been the perfect addition to play area at St George's Catholic Primary School. The young school pupils love to play under the canopy and are suitably protected by the sun, wind and rain! Playground equipment can also be stored under the shelter thanks to the glazed panels on the sides. The timber structure has been built to the highest standards, so the school can relax knowing they can use the shelter for many years to come.
Thanks to the careful planning, the canopy has met and exceeded every one of the school's requirements. We will always strive to find the right design solutions for your needs as we have many roof options and style options to choose from out of our huge range of core products.
About the client
Based in Shoeburyness, St George's Catholic Primary School aims to give every pupil a holistic education which enables them to reach their full potential. As part of this, the teachers knew that allowing the children to spend quality time outdoors was important and should be encouraged from a young age.
We thoroughly enjoyed working with this brilliant school, and we were proud to have found the right design for their needs. The smart shelter has created the perfect focal point in the play area, and we hope the young children of the school enjoy playing under it for years to come.
Why should schools install canopies?
There are many useful applications for canopies in educational facilities, from a covered walkway to a storage space for play apparatus to an entrance canopy. A&S Landscape has a wide product range to suit a variety of uses. Our fabric designs from the Maxima range are great at creating shade around primary schools, like our playground umbrella options. We also offer cycle stores which are a secure way of storing bicycles, buggies and scooters. Or our steel and polycarbonate models are extremely versatile and can be used for almost any purpose.
How can school canopies be customised?
Once you've picked the style of canopy you want, we will work with you to finalise the exact design. If you have a shade sail structure, like a fabric umbrella, you can choose if you would like waterproof fabric and add on any post protector pads too. If you would like a straight polycarbonate roof canopy you can also decide whether you would like a coloured polycarbonate canopy design. Or if you are installing cycle shelters, you can also add on doors, side panels, cycle racks and extra security measures.
If you are looking for a unique style, we can also change our standard canopy structures to include any certain features you are looking for. Almost all of our canopies can be sized up or down to your suitable size preference, whether you want a small or large structure. After 40 years of experience, our technical team are proficient at any problem solving, to ensure you get the outcome you want.
What happens once I place my order?
Once you have ordered your school shelter, we will arrange a site survey to confirm all of your measurements. The full contract will be completed, and the overall cost agreed. After the canopy has been manufactured, our expert installers will work to install your structure smoothly and seamlessly. Then they will conduct an inspection service to confirm that the highest levels of work have been carried and completed to match our consistent high quality of standard.
Why choose A&S Landscape for your timber canopy?
A&S Landscape are the school canopy experts, and we are known for our integrity, reliability and efficiency. From your first consultation to the final day on site, we will guide you through your project to ensure it is carried out efficiently. We've worked with schools, restaurants, hotels and public attractions all over the country, supplying a range of covered space solutions.
Get in touch with our sales team to find out how we could help you get better use out of your outdoor space. Call us directly on 01743 636176, or send an email to [email protected].

St George's Catholic Primary School Before and After
What Are The Reasons That People Choose A Timber Canopy?
At A&S Landscape, steel frame canopies are our bread and butter. But that doesn't mean there aren't great reasons to get a timber canopy if that is your preference. We're quick to talk all about the great benefits of metal outdoor canopies, but we know that for some people there's a particular desire for timber frame canopies. We regularly work with architects and builders and we understand that you need a solution that is visually attractive, cost-effective and functional. Let's take a look at some of the reasons that people choose to opt for a wooden canopy.
1. Timber is a very environmentally friendly and sustainable material
Here at A&S Landscape, we have been dedicated to keeping pace with the ever-changing market over our four decades in the industry. Part of this has meant maintaining our strong and unshakeable commitment to good ethics. Whether it's how we treat our customers or how we source our materials, we always make sure what we are doing is ethical and fair.
For customers who want a versatile and stylish canopy with a particular emphasis on natural sustainability, timber canopies are often the go-to solution. As a material, timber is naturally renewable while also being a high performance, strong and aesthetically pleasing option. When it comes to getting the best strength for your money, you can't beat steel frame canopies. But our glue laminated timber has phenomenal load-bearing for those intent on purchasing a wooden canopy.
Whether being used as a timber door canopy, for porch canopies, outside shelters or anything else, timber canopies are a popular choice for when using an environmentally renewable material.
2. Timber canopies have a unique appearance
Possibly the most common reason that people choose to purchase and install a timber canopy solution is that of style and appearance. While it can be more expensive than a steel frame canopy, our impressive glulam timber canopies are often chosen for their unique appearance.
Glue laminated timber is a great option to complement green areas for garden shade or as a timber canopy in a garden centre setting. As a material, timber has a uniquely natural aesthetic and charisma to it. Glulam is most often chosen because it looks good. The surface texture and colour range on offer gives plenty of options to choose from and, when combined with our bright range of polycarbonate roofing, is an amazing combination for those in love with the wooden style and appearance.
The warm and welcoming aesthetic of timber canopies makes them a popular option for things like playground shelters where children will be playing and learning outside, outdoor places like dining areas where there's a desire for a particular visual style, and for canopies in parks and other public spaces. Where there's a need to continue a natural and outdoor aesthetic, timber canopies are often the best choice.
Timber is also a flexible material that can be shaped for unique design possibilities for those projects in which a wooden visual style is a high priority.
3. Timber canopies are stronger than you might expect
We love steel frame canopies here at A&S, partly due to their strength and durability to cost value. While timber can't quite match this pure value for money, it's still true that a well-made timber canopy is probably stronger than you might think.
There are essentially two options available when it comes to timber: cheaper timber designs used to save money compared to steel, and then glulam timber structures which are typically more expensive than steel canopies and chosen for their aesthetic appeal. While the cheaper timber materials are not as strong as steel, glulam – normal chosen because of its appearance – is actually very strong too. Due to the laminating process, glue laminated timber is much stronger than ordinary timber and even has a strength comparable to that of steel.
The laminating process gives the timber greater resilience and durability, allowing it to stand up to harsh weather, general day to day usage and overall wear and tear much better than other wood counterparts. Steel is still the best option for value for money, return on investment, and overall long term usage, but if you're set on finding a timber canopy solution it's worth knowing that glue laminated wood does have some great properties.
Some Of The Best Applications For Timber Canopies
Our wooden canopies certainly create a particular look and visual style that looks fantastic outdoors, especially when it comes to more natural areas. As mentioned above, one of the most common reasons that people choose timber frames over steel frames is simply because the wooden aesthetic is an important part of the decision. With that in mind, let's take a look at some of the most fitting applications for wooden and timber frame canopies.
Great Sectors For Timber Canopies
A perfect timber canopy is versatile and can be built for a range of different uses. Wooden frame canopies can be used for a front door canopy, UK country door canopy, back door canopy, window canopy, bike shelter, porch canopy, garden canopies and more. Whether you want a straight and flat roof or curved braces, the material can be shaped to suit your needs.
Roof Pitch And Designs When Working With Timber Canopies
If you have decided that you definitely want a canopy with a timber frame, then you might be wondering what roofing options are available to you. Here at A&S Landscape, we provide a very wide variety of canopy roof solutions as part of our impressive product range. When it comes to timber canopies, however, we specialise in providing a particular roof material for the best experience and effect.
When we install a timber canopy, we normally use polycarbonate roofing. This looks fantastic on a timber canopy and gives you the chance to add another bright and colourful element to your canopy. We're a very large importer of coloured polycarbonate roofing, which is why we are able to offer our clients fantastic rates and excellent value for money. We also specialise in providing a wide range of choice of colours for our customers, opening up huge opportunities for unique customisation and creativity.
In fact, we can provide coloured polycarbonate sheets including red polycarbonate, blue polycarbonate, yellow polycarbonate, green polycarbonate, and more! We have a range of different colours for our customers to choose from.
Coloured polycarbonate roofing is an amazing way to add a special touch to your wooden canopy. Here at A&S Landscape, we've got plenty of experience supplying happy clients such as architects and builders from different industries across the UK with polycarbonate. They can be used in a number of ways, such as allowing coloured light to brighten up a children's play area and add a more attractive and engaging touch to the environment, or for complementing a particular colour scheme and seamlessly extending a business's branding. Whether choosing a single colour or a flashier multicoloured display, A&S Landscape is here to help!
We are also able to apply a number of different roofing techniques when installing a brand-new timber canopy. Whether you need a flat roof canopy, a curved roof canopy, or even something more bespoke, we can supply what you need. No matter your timber canopy needs, when you choose A&S Landscape, you'll benefit from a service of the highest quality.
What Types Of Timber Do We Work With?
If you have decided that you want to install a timber canopy rather than one with a steel frame, you might have decided that you want to know more about the actual material itself. After all, timber comes in a wide range of varieties and qualities, so it's worth knowing exactly what kind of material best suits your budget and needs.
Essentially, when it comes to timber canopies we offer two solutions here at A&S: treated softwood timber used to build canopies that may be less expensive than a steel canopy and can fit in with your environment and glulam timber for a more premium option often preferred by architects and specifiers. Please contact us to understand your options in more detail.
Glulam Timber For A Smooth And Strong Final Product
Glue laminated timber (often abbreviated as glulam) is a type of laminated timber that is structurally engineered to provide enhanced strength and resilience while also taking on a particularly appealing smooth natural appearance.
Glulam, while not as strong or enduring as the steel canopies we specialise in, are nonetheless a reinforced and stronger option than regular timber material. Glulam timber is also an incredibly versatile material. It can be curved and shaped in unique ways, making it a popular option for unique and contemporary bespoke timber canopies designs.
The smooth finish of glue laminated wood means that it is a very attractive option which removes any chance of splinters or uneven edges. Glulam is environmentally friendly and sustainable; it is a lightweight option and is also chemical resistant. On top of this, it is treated throughout the manufacturing process, which is why it has much greater strength and longevity compared to other timber materials.
From Site Survey To Installation, We Offer A Comprehensive Service
Here at A&S Landscape, we are incredibly proud of our impressive and broad range of canopies, canopy products and services. If you want a high-quality canopy made and installed by a team of friendly but professional experts, you have come to the right place. But no one wants a 'one size fits all' approach, which is why we are dedicated to providing a comprehensive and bespoke service for our customers. That's why we have such a fantastic customer satisfaction record.
Your Free Site Survey, Planning & Design
That's right – we offer entirely free full site surveys when you choose to work with the team here at A&S. The team here is committed to providing a personal and thoughtful service, which is why we'll only send our very own surveyors to meet you and assess the situation. Our surveyors will be able to talk through all your requirements while proposing solutions and answering any questions you have.
At that point, we're more than happy to assist you with the planning process. We can produce drawings for guidance and guide you through any planning issues or problems you have. If you'd like an even clearer look at what the finished canopy will look like, we can even prepare computer visualisations to provide visual guidance and add clarity to the entire project.
With over 40 years' worth of experience under our belt, no one is better placed to work with you to find the perfect design and solution while balancing budgetary and time requirements. Our experience dealing with projects across a wide range of businesses and industries in the UK means that we are able to work with you to achieve the best results possible.
All of our materials, including our timber, are manufactured here in the UK. Everything we supply has been made by highly qualified and trained technicians with plenty of experience in the industry. We also ensure that everything has been made using the very latest in production technology and equipment.
When it comes to installation, you can rest assured that your canopy will be fitted by a specialist installation team with the best insight and expertise around. The installation team will work alongside you cooperatively in order to achieve minimal disruption to your business and building while ensuring that the canopy installation is performed with no compromises made to quality or time. Customers across the UK have been amazed at the fantastic level of service we provide during their canopy installation.
Our installation teams understand just how important the normal working day is and will do everything they can to minimise interruption while they perform the installation of your canopy. On top of this, you'll find our installation team to be a friendly, helpful and conscientious lot – when they are finished, they will always reinstate the area and leave the site clean, tidy, and exactly the way they found it.
Get In Touch With Us To Find Out More
Want to find out more about timber canopies? Just get in touch with us today. The friendly and welcoming team here is always on hand to chat about your canopy needs and requirements and will help to set you up with a free quote and site survey.

A free guide containing information on over 80 different grant schemes available to schools