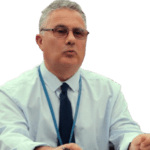 Their professional expertise was excellent. The staff were honest, helpful and totally trustworthy.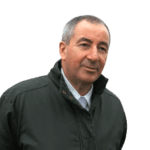 From start to finish, A&S Landscape have worked with the school to make the project a large success.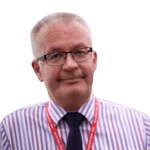 I'm very pleased with the canopy. Once we got approval it was installed less than three months later to a high standard.
Polycarbonate Canopies: The Perfect Place for a Peaceful Pause
Sometimes, you just need to take a step away. Maybe it's been a stressful day in the classroom or the sun may (finally) be shining and you want to take advantage of the gorgeous weather inbetween lessons – either way, a polycarbonate canopy offers shelter from rain and sun so you can get that well-deserved quiet moment.
Here at A&S Landscape, we work with clients across the UK to provide a wide range of polycarbonate canopy solutions, including straight, waved and curved roof designs.
Our polycarbonate canopies suit a variety of applications – from outdoor dining areas to covered walkways – allowing you to use your outdoor space all year round. We are also able to configure our shelters to meet any specification, including side panels, roof colours and guttering options.
With more than 40 years of experience, we are passionate about maximising the potential of outdoor areas. Don't hesitate to get in touch with our dedicated team today to find your perfect polycarbonate canopy structure.
Strong, Tough, Mighty… It's a Super Canopy!
As a type of plastic, polycarbonate is extremely strong, durable and hard-wearing. This style of canopy can be used for numerous applications, such as:
Outdoor dining areas
Walkways
Sportsfields
Play areas
Entrances
The straight, curved and wave designs are available in clear, opal and coloured options so everyone can find their perfect solution.
What Are the Benefits of a Polycarbonate Canopy?
The tough nature of a polycarbonate canopy offers multiple benefits, no matter where it is used. This includes:
Protection from both sunshine and showers
Long life expectancy
Resistant to the extreme heat and cold
Lightweight
Virtually unbreakable
These qualities make a polycarbonate structure the ideal shelter for various sectors, such as schools and educational facilities as well as hospitality.
Speak to a member of our design team to find the right solution for your outdoor space.
Take a Look at Our Range of Polycarbonate Canopies
As well as a polycarbonate roof canopy, we are able to configure our shelters to meet any specification – including side panels and bespoke sizes – so you can find your perfect solution.
Still Need Some Inspiration? Look No Further
We've helped design, manufacture and install canopies to numerous clients. If you need some inspiration, why not take a look at our Case Studies page to see what we could do for your outdoor space.
Polycarbonate Canopy Ideas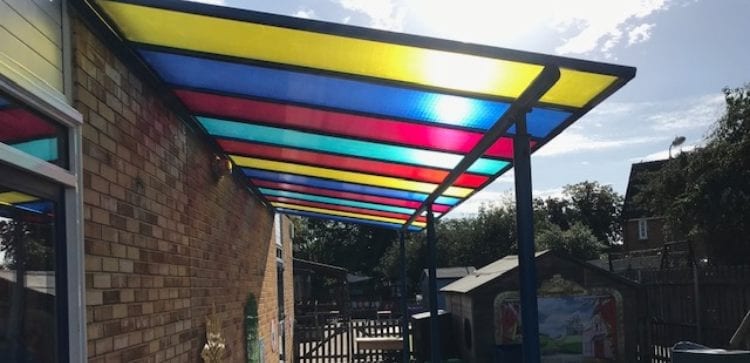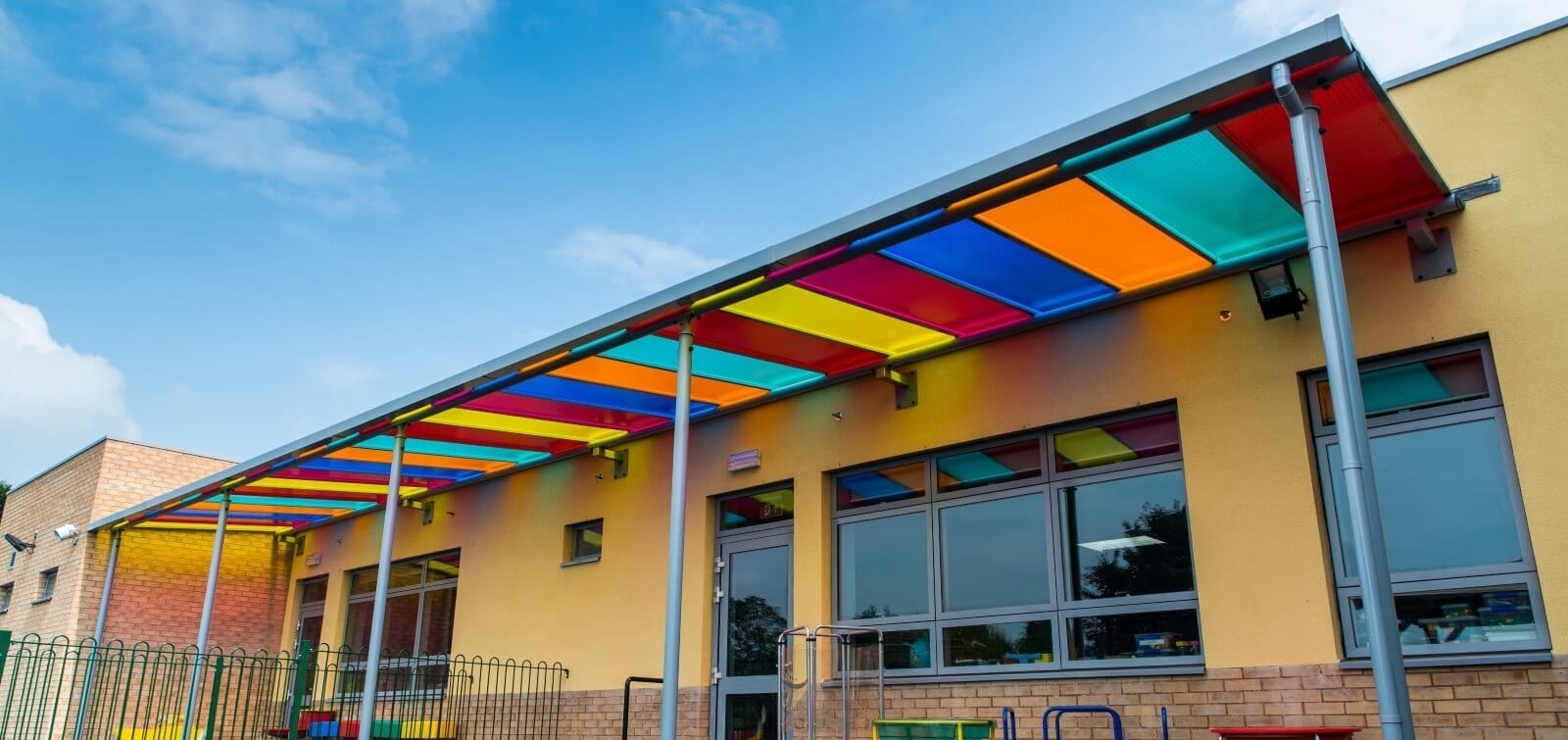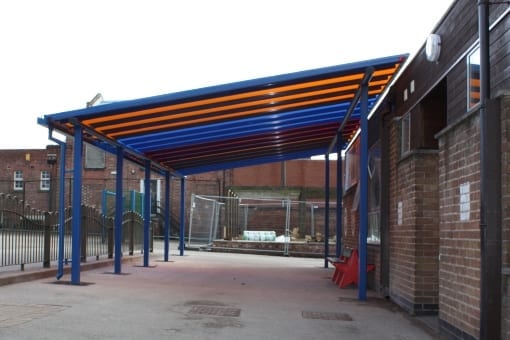 Can't Find the Right Polycarbonate Canopy for You? Why Not Design Your Own
Our design, manufacturing and installation capacity allows us to deviate from our regular designs to accommodate your specific requirements. Available in various configurations, our range of polycarbonate canopies can be tailored to your exact needs.
With more than 40 years of experience, our design-your-own solution allows us to be with you every step of the way. From the initial concept to long after your canopy has been installed, we are here to answer any queries you may have.
To find out more, please feel free to give our team a call on 01743 444100.
Discover Some of Our Completed Canopy Projects
Enclosed Dining Canopy - Hampton Gardens School
A Deliciously Bespoke Outdoor Dining Solution
Whitemead Forest Park in Gloucestershire wanted to add a canopy to cover its new dining terrace area. As they were concerned about the longevity and durability of fabric shelters, they decided to opt for a polycarbonate model.
They also required a large, bespoke design that would add something special to their facilities and allow their guests to eat or relax outside in all weathers. A&S Landscape manufactured and installed a bespoke Motiva Duo to their site.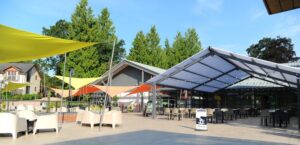 Everyone at Whitemead Forest Park has fallen in love with this bespoke dining canopy – staff and guests included! It is a fantastic addition to the facilities and has been invaluable to the outdoor space.
Guests can now enjoy eating and socialising outdoors throughout the year, thanks to the sturdy shelter that offers excellent protection from the elements and will do so for years to come.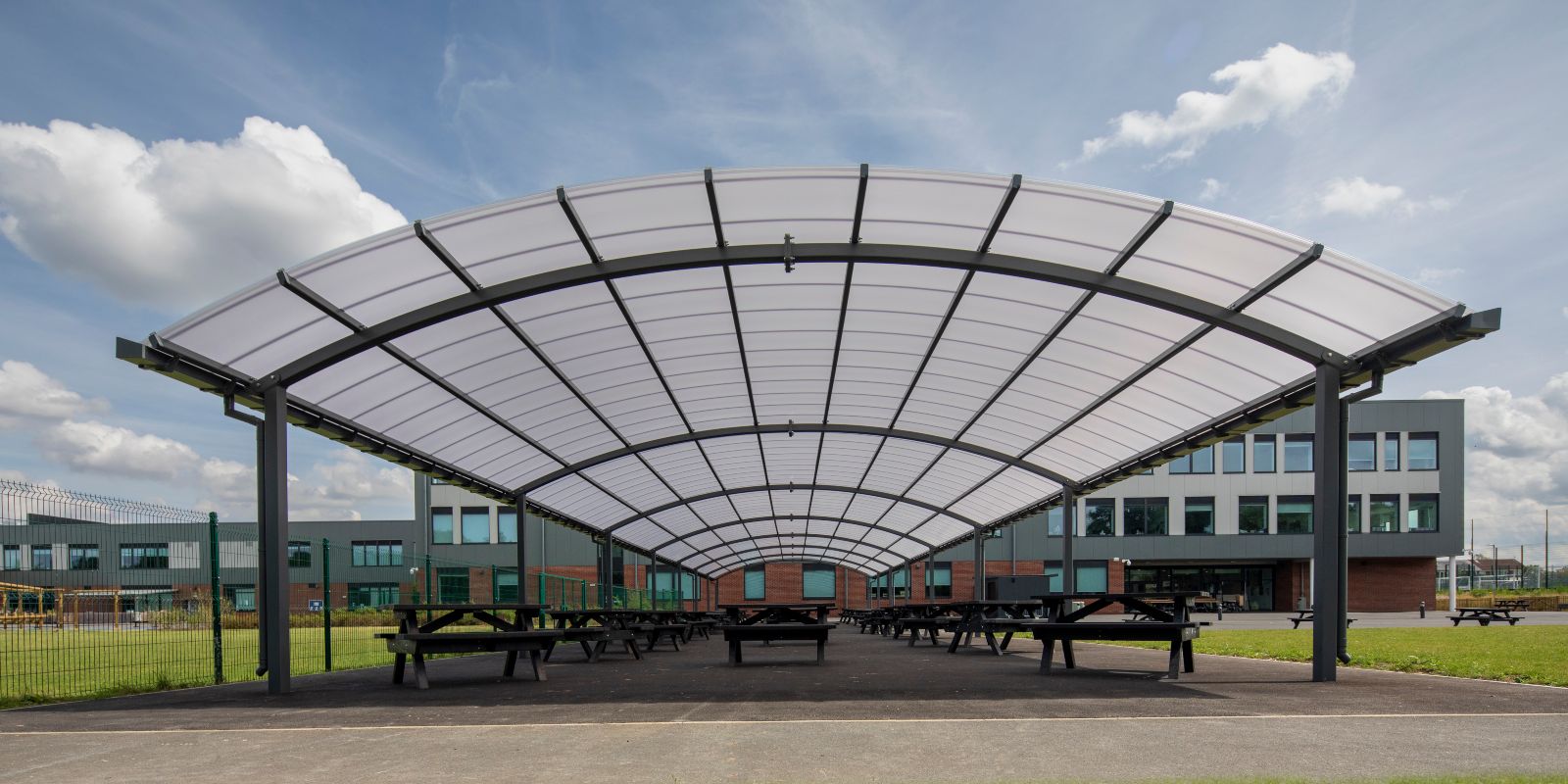 With over 40 Years of Experience, A&S Landscape Can Create Your Perfect Canopy
We understand the amount of canopies options can make determining the right one for you a challenge. A&S Landscape can help you to find your ideal solution, which offers beautiful design alongside functionality.
We can talk you through our wide range of polycarbonate canopies so you can make the best decision for your space. With more than 40 years of experience, we know what it takes to design, manufacture and install your perfect canopy.
Get in touch with our expert team today to find the right polycarbonate canopy for you.
Send us your email and an idea of your requirements and we'll get back to you with a quick price.
FAQs
We understand that any style of canopy is a big investment. These FAQs should help you feel more certain about your decision, but you can head over to our FAQ page for additional information about the process.
A polycarbonate canopy can be used for a range of applications, including:
Outdoor dining areas
Walkways
Sportsfields
Play areas
Entrances
Due to the tough nature of polycarbonate canopies, they have an extremely long life expectancy. Typically, they last at least 10 years – if not longer!
Polycarbonate canopies are extremely lightweight and therefore should not cause any negative impacts to your building. 
Here at A&S Landscape, we have an exclusive range of coloured polycarbonate sheets to create a colourful design.