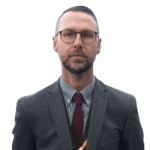 The design and the installation that we got is fantastic quality and the school are really pleased with the canopy.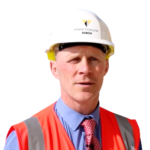 With A&S it has been a smooth process including working with the team on site. We're happy to work with A&S again.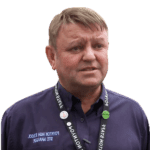 I wouldn't hesitate to recommend A&S Landscape. They've been marvellous, they really are first class.
Bespoke Canopies
Every canopy project we work on is different, based on a huge number of factors. From the size and shape of the buildings, to the kinds of people that use them, the type of open spaces available, the preferences of the client and much more, there are always unique considerations to take into account. We understand that every client has specific needs that might not be met by a standard offering, which is why we offer a completely bespoke design and build solution for your unique canopy project.
Over the last 40 years, we've helped countless clients design their own solutions to enhance their outdoor spaces to help them to get the full potential out of their buildings. Our bespoke projects are based on your needs specifically, so you can be sure that you'll get a canopy or outdoor solution that perfectly fits your requirements. We also only use the highest quality of materials and latest construction methods to make sure that our products are safe, practical and durable for many years to come. To find out more about our bespoke canopies service, or to get started with your quote, please don't hesitate to get in touch with our team who are always on hand to help.
What is a bespoke school canopy?
A bespoke school canopy can be designed and manufactured to your specific requirements and measurements. Variations can be made to a standard product or a complete custom-made structure can also be created. Polycarbonate and fabric roof options can both be made to your bespoke needs, often with a wide choice of colours to choose from.
Request a Free Proposal
Send us your email and an idea of your requirements and we'll get back to you with a quick price.
Look through some of our bespoke canopy projects
Bespoke Outdoor Classroom Canopy in Cardiff at Oakfield Primary School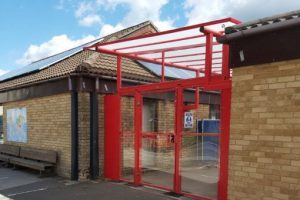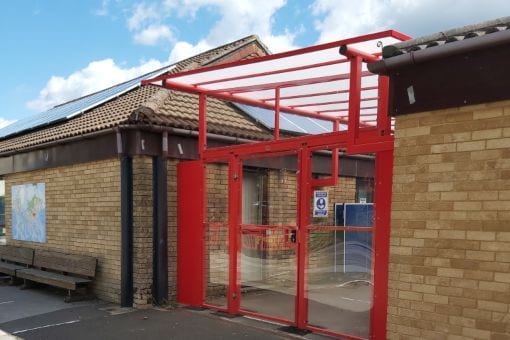 Just like hundreds of schools across the country, Oakfield Primary School were looking to get better use from their outdoor areas. They had identified an underused area that could benefit from the addition of a canopy. This would then allow them to use the space as an outdoor play area, external storage and even an outside classroom. The school approached canopy experts A&S Landscape for a proposal for a school shelter. After reviewing the requirements carefully, we suggested that we use our Motiva Linear™ straight roof product but customise it to perfectly suit the area with the addition of side panels and doors. The school are thrilled with the finished product, and it has transformed the area. Want to see more? Click here to read about the bespoke canopy we designed for Oakfield Primary School.
Wall-mounted Shade Sail at Epsom College in Surrey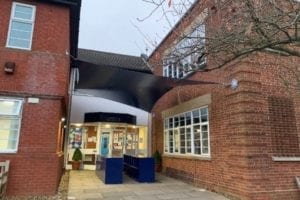 During the Covid-19 pandemic, many schools had to think creatively when it came to keeping their students safe. Epsom College got in touch with the team at A&S Landscape to help add cover to an area on the campus that could be used for social distancing. Because floor space was limited, we proposed a wall-mounted Maxima Sail™ fabric canopy which would be a subtle, yet effective addition to the area. The students can now sit outside during their breaks, no matter the weather thanks to the shade sail. This has helped everyone to space out and feel more comfortable when returning to the college. The college also has the option to remove the sail too, as no posts were added to the area. See more about the wall-mounted sail canopy at Epsom College here.
Bespoke Straight Roof Shelter for Strensham Water Treatment Works in Worcestershire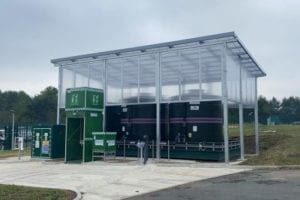 Thanks to our manufacturing processes and experienced design team, at A&S Landscape we are able to take on highly bespoke and custom canopy projects. In this case, Severn Trent Water approached us for a shelter solution to cover a section of acid containers located at their site in Worcestershire. We worked closely with the client to find the ideal design for their requirements and based the final structure on our Motiva Linear™ product. A key element of the brief was to give the acid containers effective protection from the weather conditions, and so we added side panels to the upper sections of all four sides of the structure. The finished canopy has been a valuable addition to the site and met the client's requirements perfectly. Learn more about the bespoke polycarbonate shelter we made for Severn Trent Water here.
Redwood Park Academy Add Bespoke Wall-mounted Shade Sails in Hampshire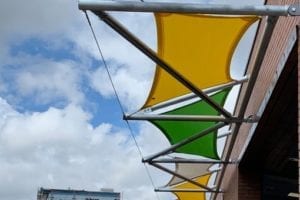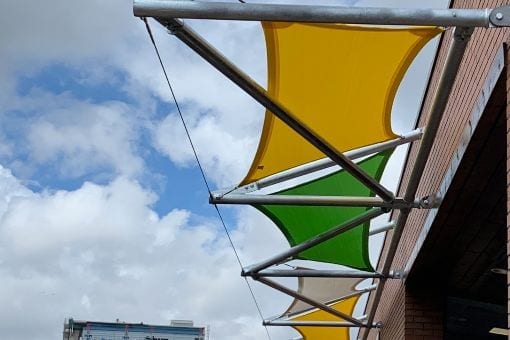 We take pride in every job we complete, but it's especially exciting when we get the opportunity to work on a brand-new site, just as we did at Redwood Park Academy. The architect working with the school to design their new building was looking to create a colourful statement that would grab the eyes of the children, staff and visitors. A&S Landscape was asked to install a set of Maxima Sail™ fabric canopies to the wall of the new building. The sail shades selected were in the vibrant colours of Lime Fizz, Mellow Haze Yellow and Chino Cream and were used in an alternating pattern. The final canopy has definitely created a dazzling design feature while providing a practical covered area underneath. Keep reading about the bespoke shade sails at Redwood Park Academy here.
York Inpatient Facility Add Two Bespoke Structures to Site in Yorkshire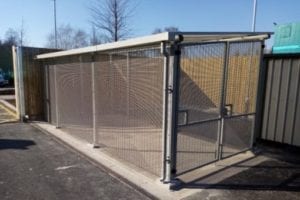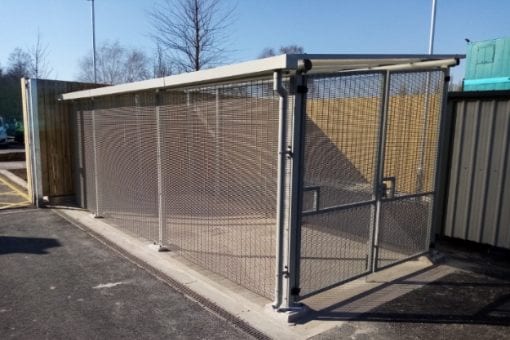 A&S Landscape works with a range of sectors to deliver bespoke shelter solutions and in this case, we were contacted by York Inpatient Facility, a purpose-built mental health hospital. The team wanted to add two shelters to their site, one to store trolleys and the other to contain waste. These would help to keep the area looking professional, efficient and organised. Therefore it was important that the canopies contain the contents neatly. We installed two Motiva Linear™ straight roof canopies, both with side panels and lockable doors. To give the shelters a subtle look, we finished the steelwork in Goosewing Grey and used clear polycarbonate on the roofs. Our team enjoyed the challenge of creating bespoke structures to fit this client's specific requirements. Visit our project page to learn more about the bespoke shelters at York Inpatient Facility.
Our Bespoke Canopy Services
A&S Landscape recommends early consultation to consider all aspects of the proposed installation. We provide free quotations, sales and technical information at the design stage with drawing files of all selection details which can be easily incorporated into architects' drawings. Full site surveys, CAD drawings and project management are all part of this standard service. Early technical involvement can generally provide a better solution. Find out how we take a project from concept to completion.
Options
Side panels – various infill possibilities
Wide variety of finishes
Wall brackets
Wide span beams
Doors, gates, grills
Signage
Access points
Fencing
Get a Quick Price
Send us your email and an idea of your requirements and we'll get back to you with a quick price.

Read about our featured bespoke canopy project
Ebbw Fawr Learning Community Adds Bespoke Shelters
What was the project brief?
Located on the Hotmill Plateau at Ebbw Vale, Ebbw Fawr Learning Community caters for children right through their educational journey. The two-storey school has state of the art facilities, including a hydrotherapy pool, specialist teaching rooms and a sports hall. The school had undergone a major landscaping scheme, and as part of the wider refurbishment, there was a requirement to design, manufacture and install bespoke, custom shape canopies.
Working with international architect BDP, A&S Landscape was tasked with taking on the canopy project. Developing the correct design to fit with the existing scheme was just one of the important elements of the project. The shelter had to be of superb quality, offering weather protection that was second to none. This was due to their exposed location, where high winds, storms and even snow were frequent in the winter months.
What was our canopy solution?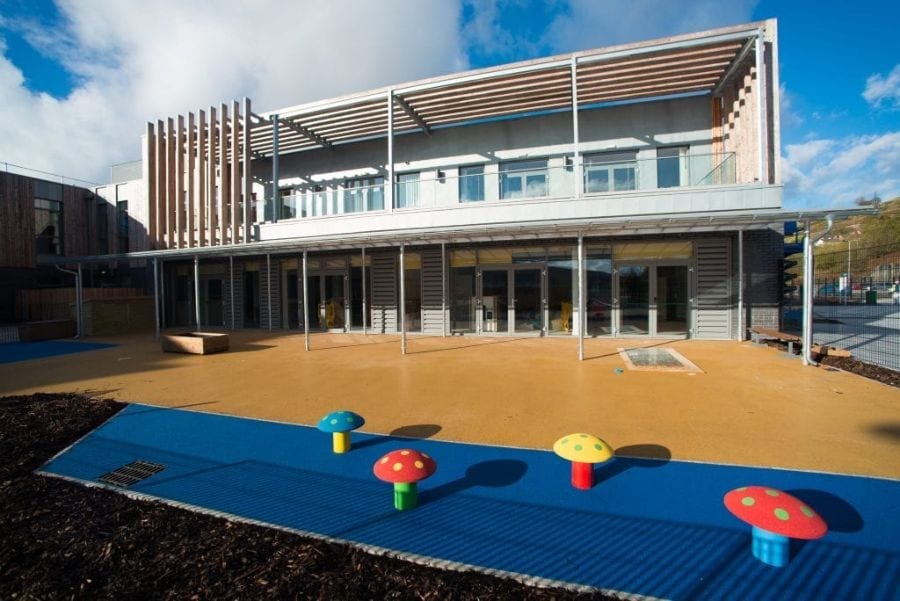 A&S Landscape set out to meet the specific requirements of the school. To do this, the shelter would need bespoke specifications. With the school's guidance and the architect's expertise, the final design was based upon the straight roof canopy, the Motiva Linear™. To give the overall structure high-impact strength, the cladding material of the steel panel framework was galvanised. Along with the polycarbonate roof, there is no better combination to achieve long-lasting durability.
The canopy was further specialised to allow for a swift installation process. The full design responsibility was down to A&S Landscape, however, there was some design liaison with an accredited contractor to incorporate stub feet to the uprights. The concrete pads add an extra resistance layer to the strength of the structure but also contributed to the easy finishing of surfaces. The structure did not falter in terms of appearance either. The school opted for stylish opal roof panels, which allows for light transmission below, yet are highly effective in filtering out harmful UV rays. In terms of health and safety, the canopy helps to bring peace of mind to teachers and parents alike.
What was the result of their new canopy?
Right from the initial design brief, we knew the resulting shelter would not be one of our standard structures. The response to the new canopy was no ordinary one either! The staff and students were thrilled with their new shelter system, and all the outdoor activities they can now achieve thanks to the installation. It is now considered one of the more important areas at school. Not only did it elude to many practical benefits, but the shelter was also built to fit seamlessly with the existing colour of the adjoining buildings. The custom shape canopy and its structural detail really add to the aesthetics of the school, making it a large part of the landscaping scheme in its own right.
The shelter has already proved its durability and functionality, having been subject to a number of storms. The large area sections of steel and the polycarbonate sheets are the ideal materials for holding and maintaining strength therefore, the shelter is still very much firmly in place. We placed the uprights at the appropriate centres too, this is yet another layer of added protection from the frequent high winds. This truly is a bespoke canopy that offers unique protection, one that will maintain the extra resistance needed from the weather and will serve the school for years to come.
About the client
Ebbw Fawr Learning Community is exactly what you would expect, it is a learning community. It is an all-through school, that caters for children from nursery age, right through primary school, to secondary education, and finally through college years. As well as this, it incorporates both a special needs school and an integrated children's centre. We thoroughly enjoyed working with the school, other contractors and organisations on the creation of a completely bespoke canopy. The results were fantastic, and we are pleased that we were able to deliver to their expectations and standards.
How is a bespoke straight roof canopy created?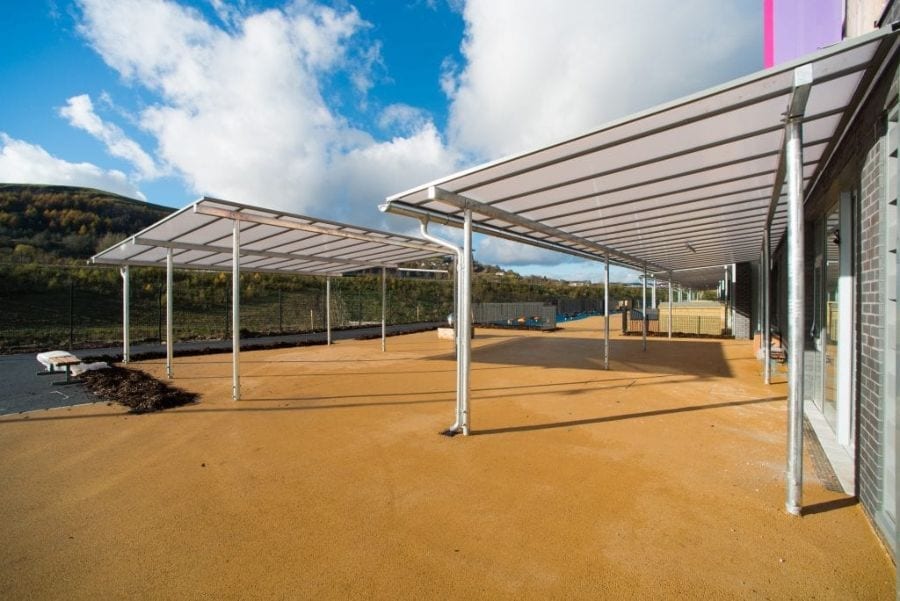 The Motiva Linear™ is our straight roof variant shelter. The canopy adheres to standard design principles, such as the monopitch roof. This means that the roof panels are elevated one side higher than the other, creating an asymmetric shape. They are the standard configuration for shelters that are attached to a building. Due to their modular design, they make perfect covered walkways that can stretch to large lengths along the side of buildings. However, they can be tailored to your specific needs due to their design flexibility, as they were at Ebbw Fawr Learning Community. Whether you are looking for a custom shape canopy, added resistance for maximum protection, or added side panels, we can help you find your custom solution.
Our straight roof canopies are not the only shelters that have the option to be bespoke. You are also able to customise shelters with curved roofs. If you'd like to talk to us about your unique solution, please don't hesitate to get in touch with us on 01743 636084, or you can download our bespoke brochure to see more design options.
Why choose A&S Landscape?
At A&S Landscape, we have a total company commitment to providing an honest, integral and reliable service to each and every one of our customers. We started out in 1976, and we continue to operate as a family-led firm, aligning our current core values to those set out 44 years ago. Since then, we have developed a wealth of knowledge and expertise in the canopy industry, and it is our complete service, from design to install, that makes us a popular choice for schools, colleges and other educational facilities across the UK.
Whether you have specific requirements for what you want to achieve or just a general idea that needs some help being turned into a reality, we can help you transform your outside space with one of our amazing looking covers. From large scale developments to the creation of an impressive entrance, to fancy canopies with a whole glass frontage, we can help you with friendly, personal and dependable advice.
If you'd like to discuss your bespoke canopy, get in touch with our friendly team on 01743 636084 or at [email protected].

Ebbw Fawr Learning Community Before and After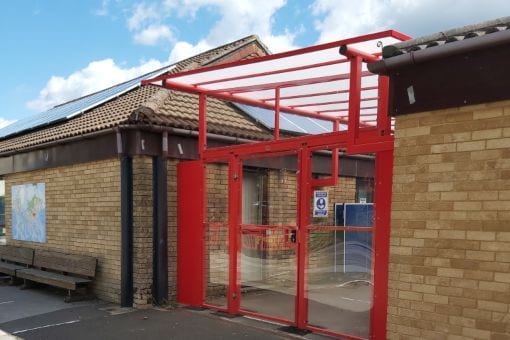 We are extremely happy with the finish and staff. We would definitely work with A&S again.
Headteacher - Oakfield Primary School
View Project
Look through some more of our bespoke canopy installations
Ashmount School in Loughborough Add Multiple Bespoke Straight Roof Canopies
Ebbw Fawr Learning Community in Ebbw Vale Add Bespoke Canopy to Their Grounds
Customised Bespoke Canopy Offers Cover at Our Lady of The Angels Catholic Primary School in Nuneaton
Shade Sails Create Better Playground Experience at Brent Knoll School In London