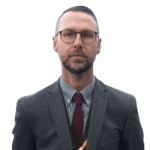 The design and the installation that we got is fantastic quality and the school are really pleased with the canopy.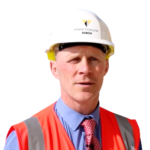 With A&S it has been a smooth process including working with the team on site. We're happy to work with A&S again.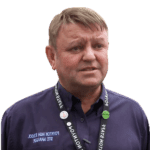 I wouldn't hesitate to recommend A&S Landscape. They've been marvellous, they really are first class.
Custom Canopies: The Perfect Cover for Your Needs
Every canopy project we work on is different and there are numerous factors to consider, such as:
The size and shape of the buildings
The intended application of the area
The type of open space available
The preferences of the client
And much more!
We understand that every client has specific needs that might not be met by a standard offering, which is why we offer bespoke canopy solutions for various sectors, such as schools or hospitality.
For more than 40 years, we've helped countless clients design their own solutions to enhance their outdoor spaces to help them to get the full potential out of their buildings.
We also only use high-quality materials and the latest construction methods for our canopies to make sure that our products are safe, practical and durable for many years to come.
To find out more about our bespoke canopies service, please don't hesitate to get in touch with our team who are always on hand to help.
Custom Design, Custom Solution
A bespoke canopy from A&S Landscape can be designed and manufactured to your specific requirements and measurements. 
We can make variations to our standard products or even create a complete custom-made structure. Polycarbonate, fabric and waterproof materials can be tailored to your needs, often with a wide choice of colours to choose from. 
So whether you want to stick to your brand colours or add a pop of colour to the space, we have the perfect solution for you.
Teamwork Makes the Dream Work
Here at A&S Landscape, we offer early consultation for our custom products to make sure you've considered all aspects of the proposed installation, so you can get a canopy that meets your needs.
We provide free quotations, sales and technical information at the design stage with drawing files of all selection details which can be easily incorporated into the architects' drawings.
Full site surveys, CAD drawings and project management are all part of this standard service. Early technical involvement can generally provide a better solution. Find out how we take a project from concept to completion.
We offer a wide range protective covers, including:
Entrance canopies
Shade sails
Covered walkways
Playground shelters
Hospitality covers
By opting for a custom design, it allows us to include additional features, such as:
Side panels and doors
Heating
Lighting
Flooring
Not Sure Where to Begin with Your Covered Space? Here's Some Inspiration
We understand how overwhelming it can be to design a canopy that needs to meet all of your requirements. We've helped various sectors design, manufacture and install canopies to improve their outdoor settings. We've even worked with the BBC, providing canopies for the set of the new series of Waterloo Road.
Don't forget, our dedicated team are always on hand to answer any questions or concerns you may have.
Get in touch with us today to find your perfect solution.
Take a Look at Some of Our Previous Bespoke Canopy Projects
Play Outdoors Whatever the Weather for London School
Brent Knoll School in London has been designed with the needs of their students in mind. As they cater to students with autism, they know that they need slightly different premises in order to get the most out of their education.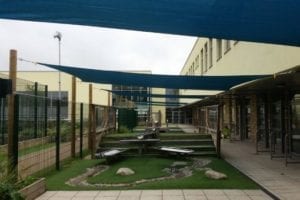 That includes outdoor spaces too, and they knew they needed some canopies in order to create their perfect playground. They talked to us to get what they needed.
They decided to install seven Maxima Sails to the area, creating lots of space where students can play and socialise, being protected from the sun even on the hottest days.
These turquoise sails means the playground is the place to be, no matter the weather.
Choose A&S Landscape for Your Custom Canopy
At A&S Landscape, we have a total company commitment to providing an honest, integral and reliable service to each and every one of our customers.
Our family-led firm still maintains the current core values we set out over 40 years ago. Since then, we have developed a wealth of knowledge and expertise in the canopy industry, and it is our complete service, from design to install, that makes us a popular choice for various sectors across the UK.
Whether you have specific requirements for what you want to achieve or just a general idea that needs some help being turned into a reality, we can help you transform your outside space with one of our amazing looking covers.
If you'd like to discuss your bespoke canopy, get in touch with our friendly team on 01743 444100 or at [email protected].
FAQs
We understand that a custom canopy is a big undertaking. These FAQs should help you feel confident in your decision, but for more information about the process head to our overall FAQ page.
We understand that you may have a space you want covered, but are unsure how to efficiently utilise the space. That's where we come in. During our consultations we can discuss the space and what you need and design something that is both functional and aesthetically pleasing.
We all know how temperamental the British weather can be, so opting for a waterproof material can ensure you'll be dry no matter the season. We offer PVC and polycarbonate waterproof options for our canopies. Speak to our team to find out more.
Each canopy serves a different purpose, so we like to offer a range of materials to meet these needs. We have:
Unbreakable Polycarbonate Sheets
Waterproof PVC fabric
Shadecloth fabric
If you are needing some outdoor shelter but are unsure what options are available, get in touch with our team who will be able to provide you with some insight.
If you decide you would like a custom canopy, the first thing you should do is contact the A&S Landscape team – either via our enquiry form, email or by phone.
From there we will get in touch and organise an initial consultation to discuss what you want and what we can offer. We will offer you a free quotation at the design stage with drawings of your canopy.
After this we take a full site survey and then will manufacture and install your canopy.