Solar Canopies: Cutting-Edge PV Panel Solutions
Save money on your energy bills, reduce your carbon emissions and generate renewable energy
Better Performance Even in Low-Light
Manufactured in the UK
No Degradation at High Voltage Levels
Seamlessly Integrated Lightweight Panels
Vandal & Theft-Resistant
25-Year Performance Warranty.
Unique Self-Cleaning Surface
19% Cell Efficiency
Fast installation Process
Discover our latest solar canopies: Powering schools, businesses, and healthcare with renewable energy
Engineered with the latest technology, our canopies offer exceptional performance while enhancing the aesthetic appeal of your premises. Through extensive collaboration with renowned PV panel manufacturers, we have developed the highly sought-after Motiva™ canopy range, seamlessly integrating solar panels into our sleek and sophisticated designs.
Unlike the traditional bulkier panels, our PV system has a sleek and subtle design which works well with our robust canopy frame creating the ultimate structure.
Whether you are looking for a solar parking canopy or create an outdoor dining area canopies, our canopy range works for almost every application.
See our range of solar canopies in action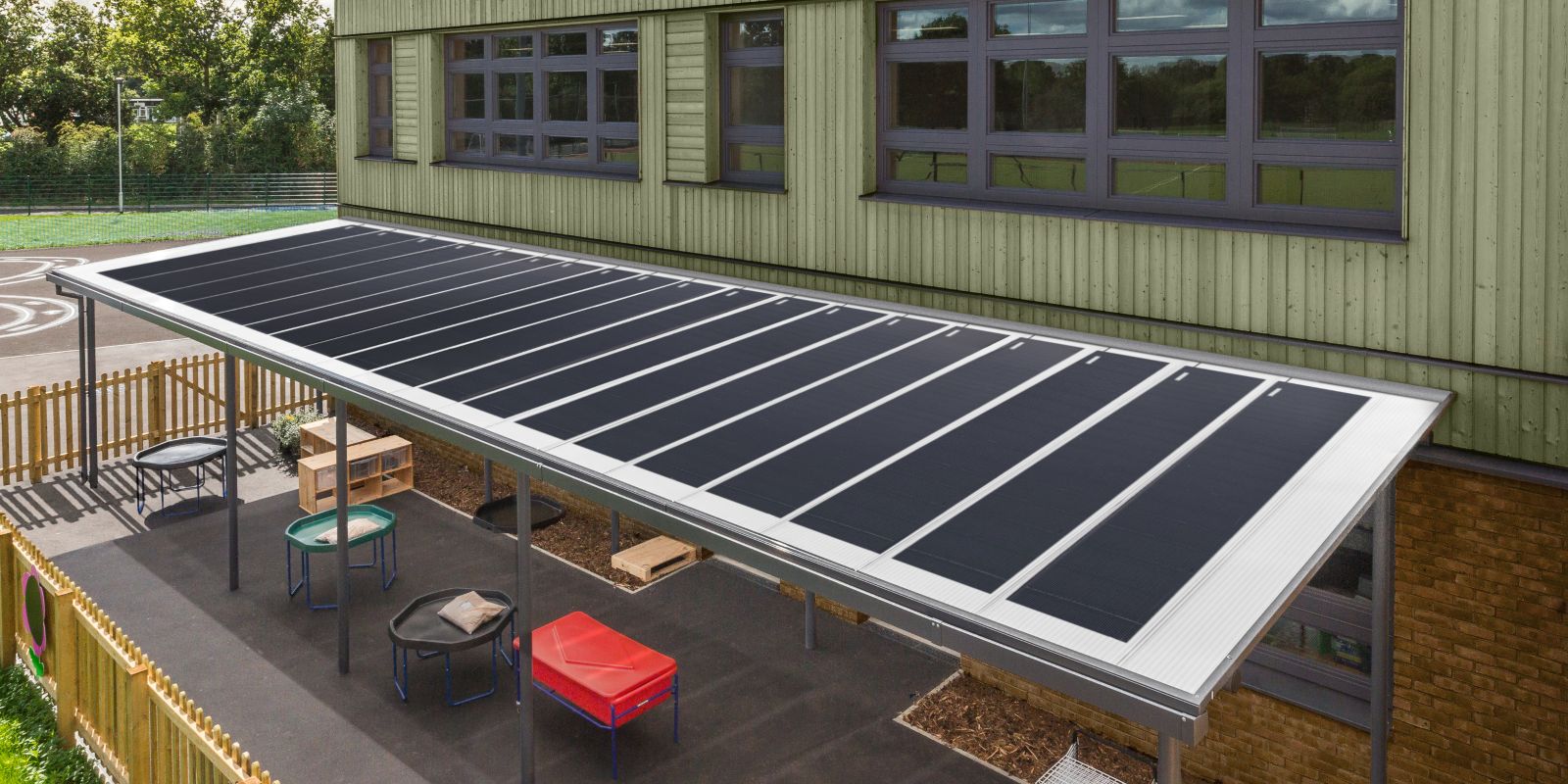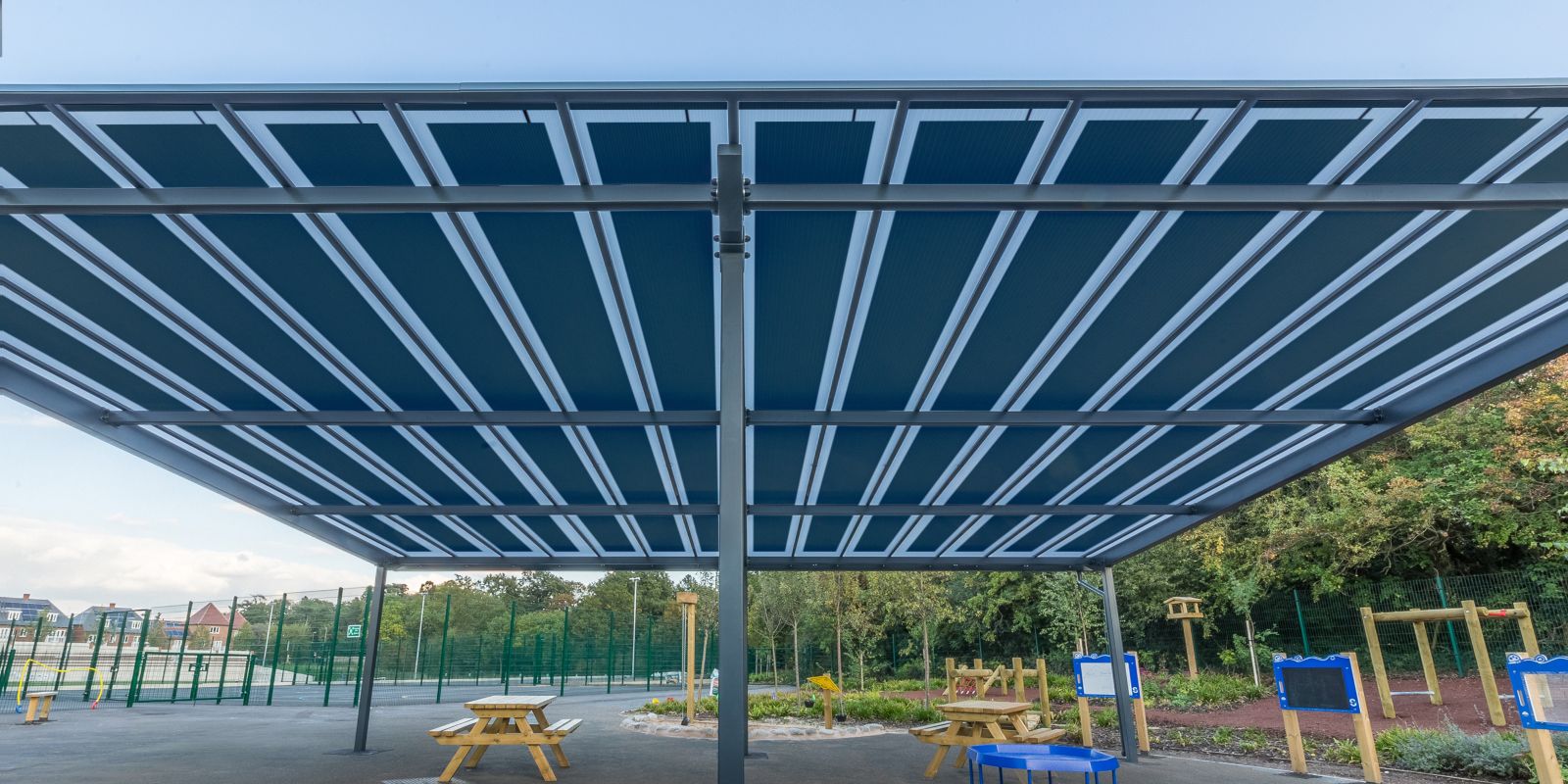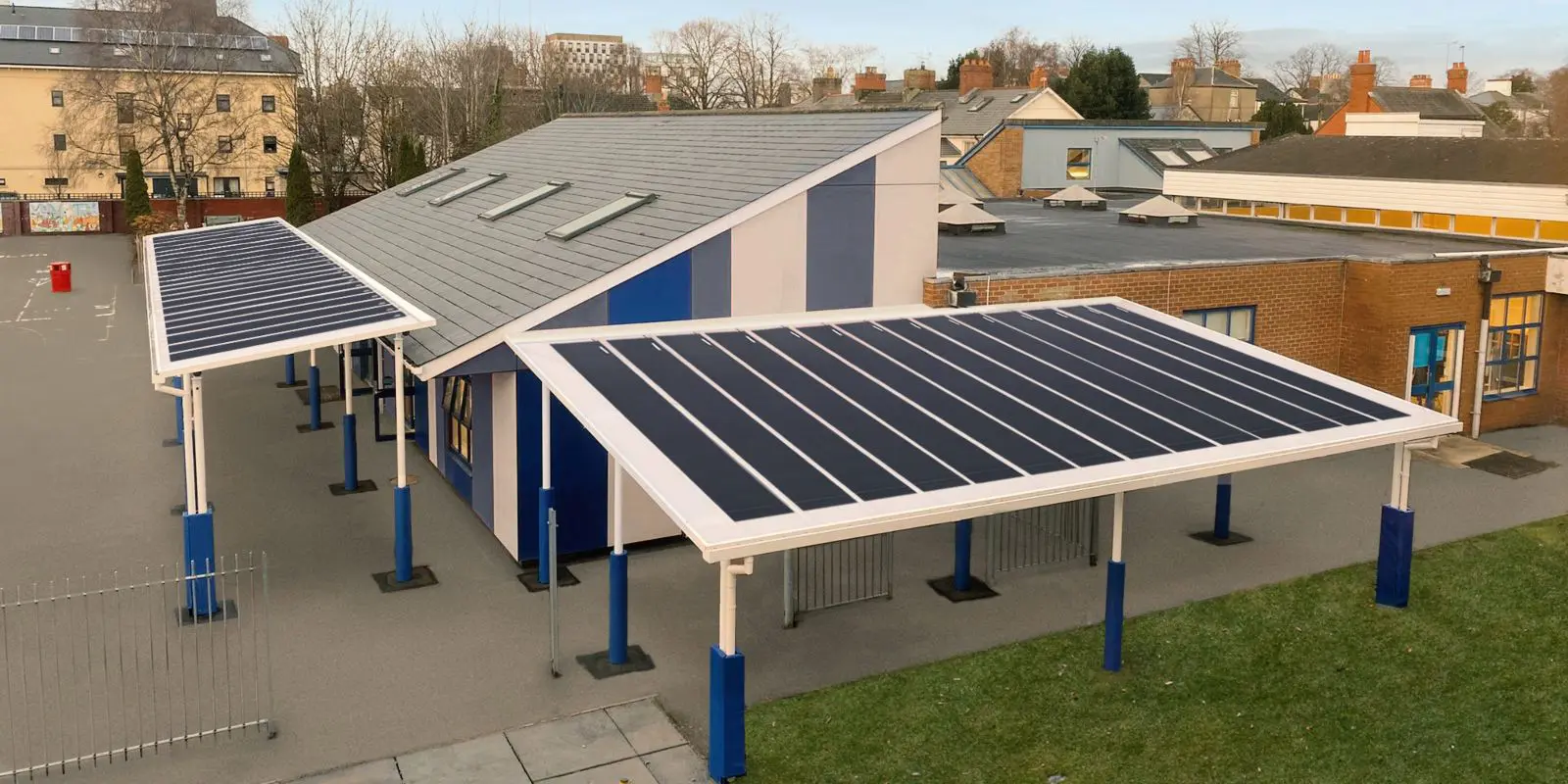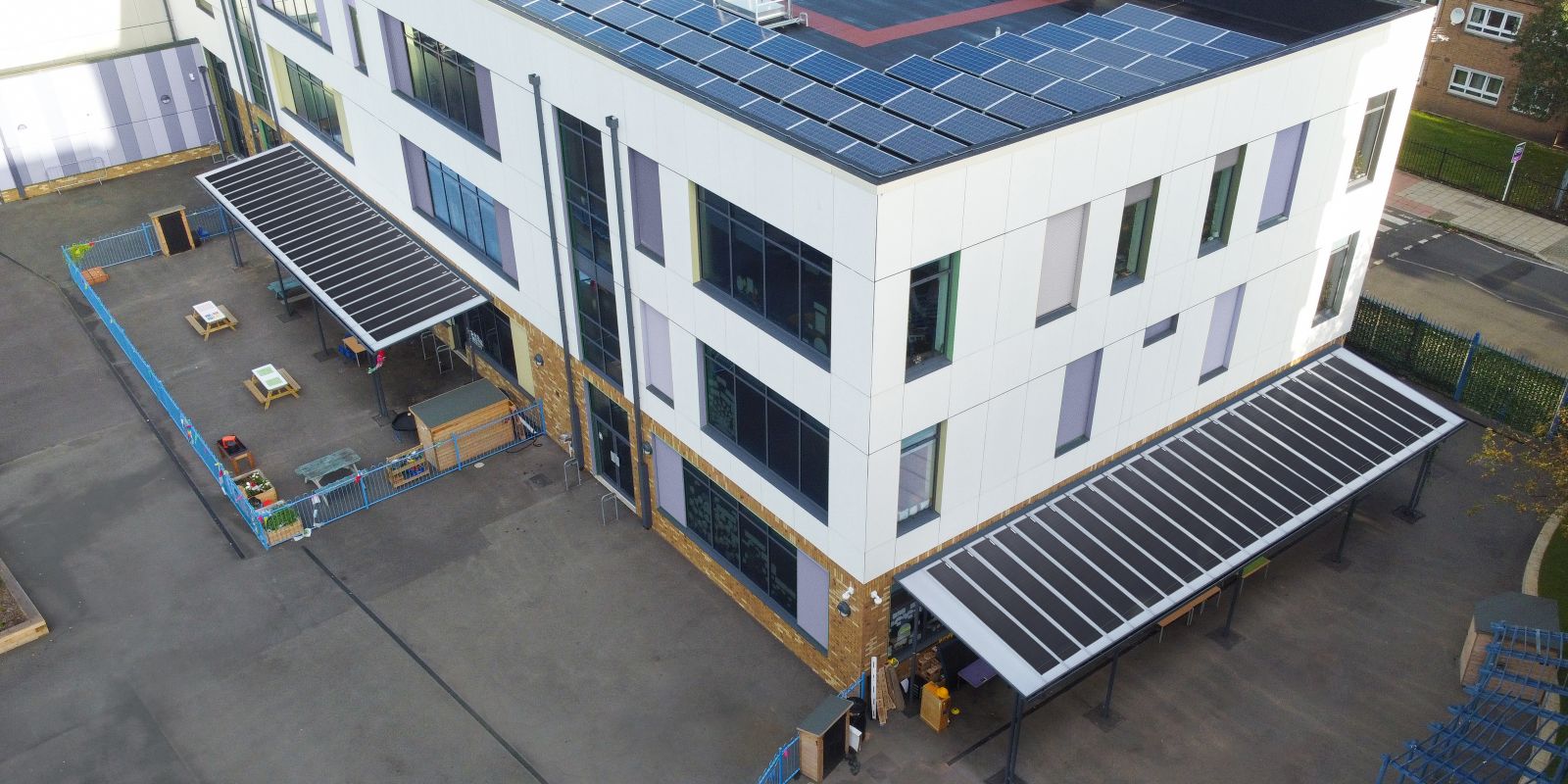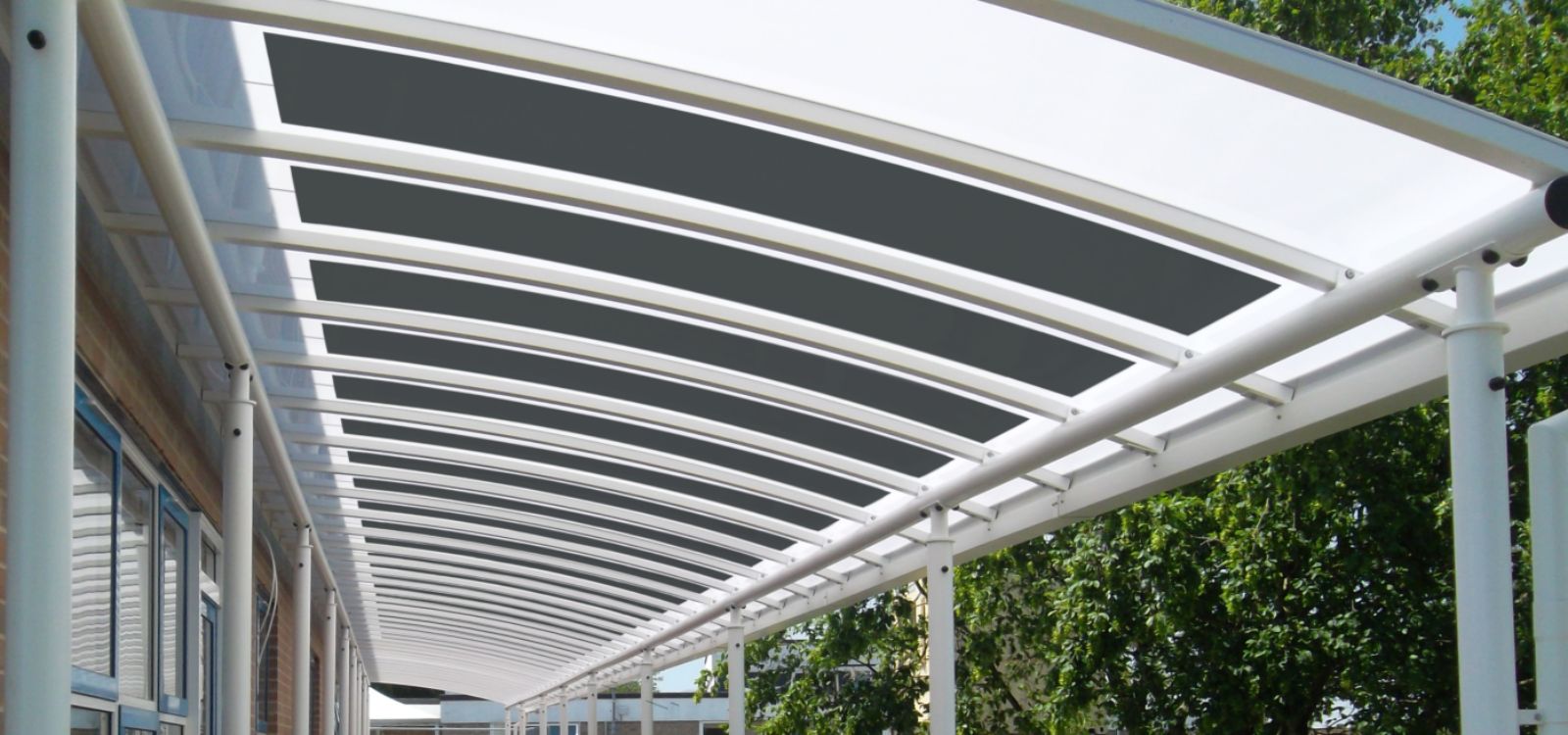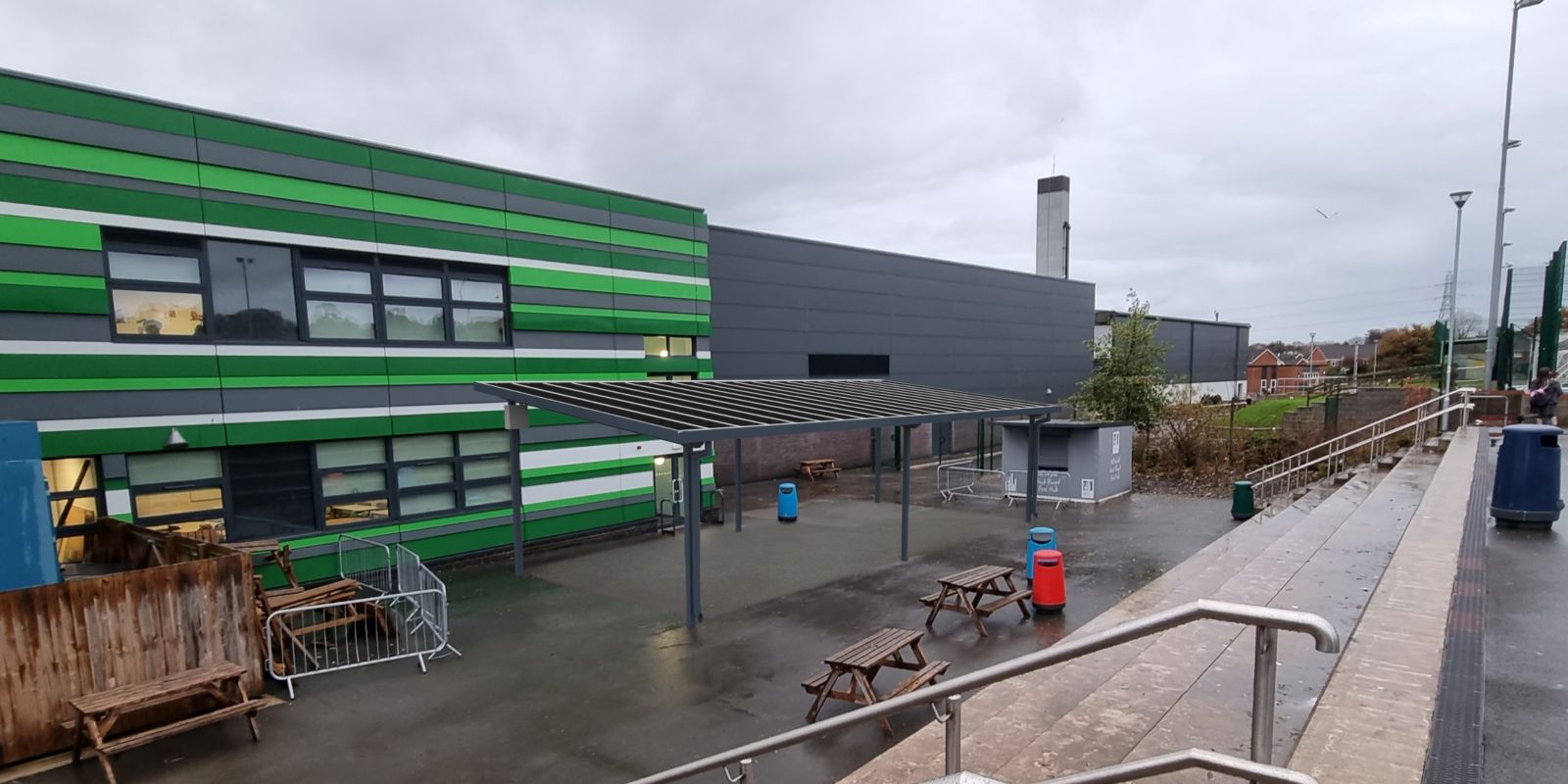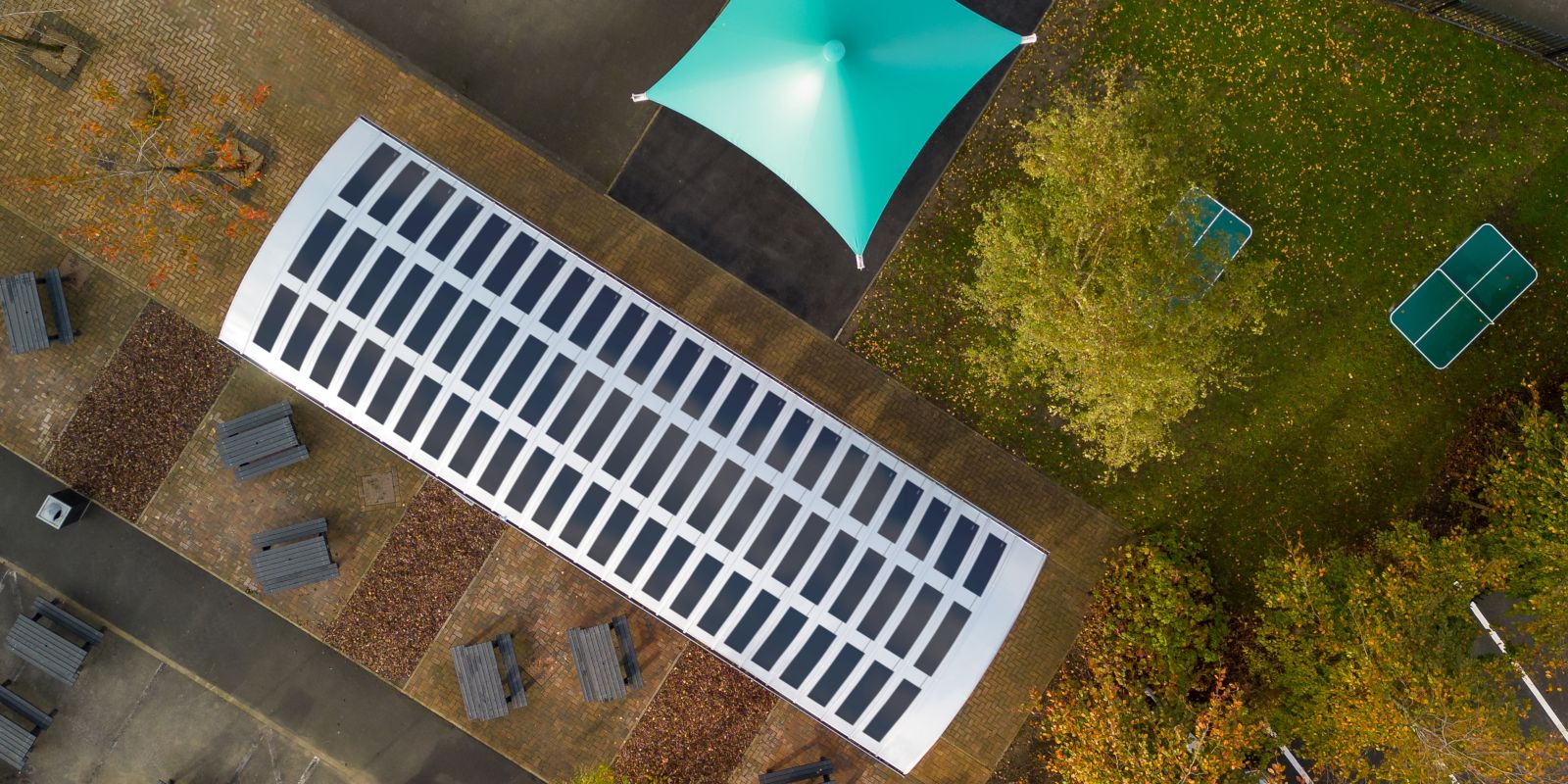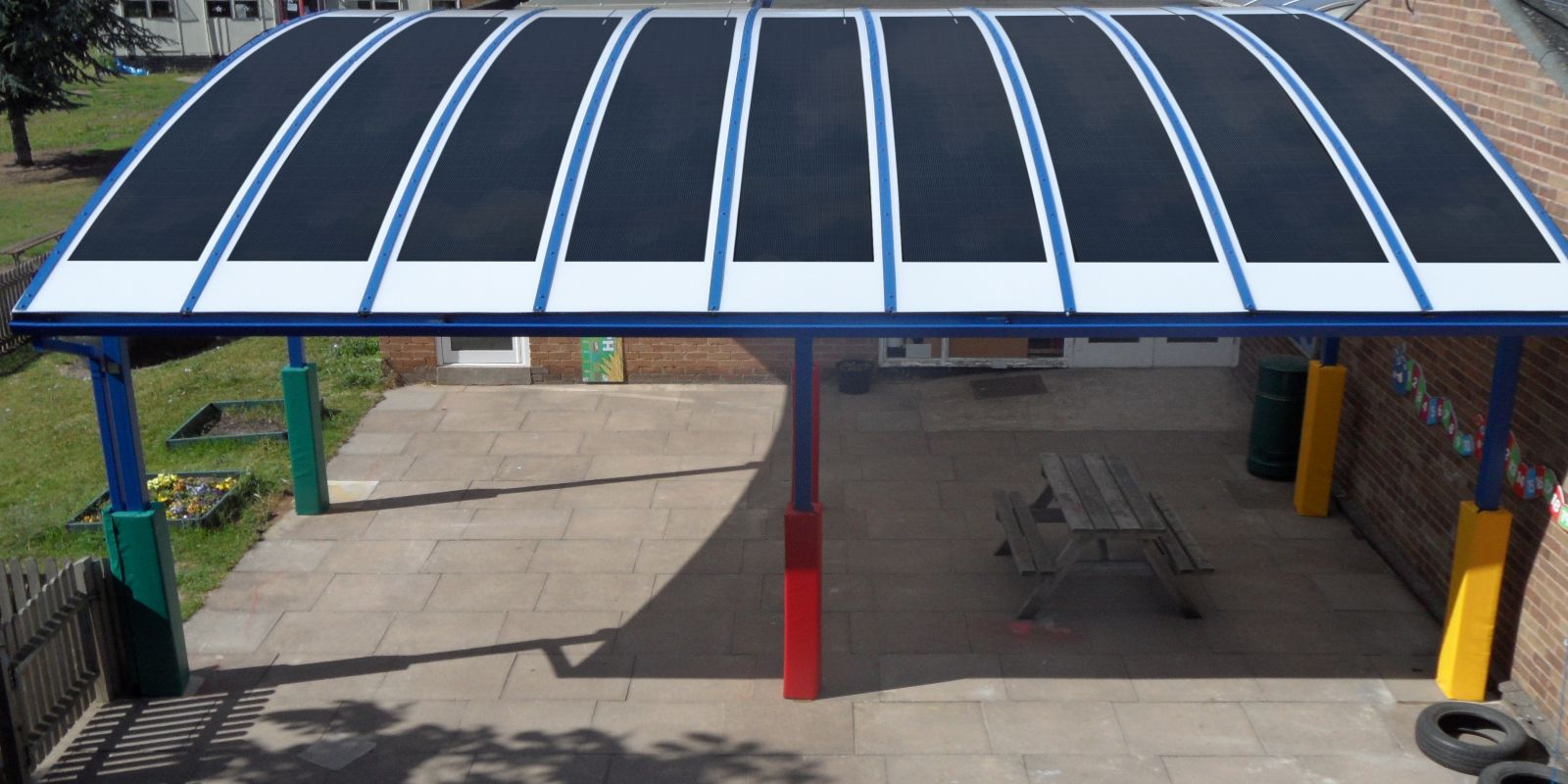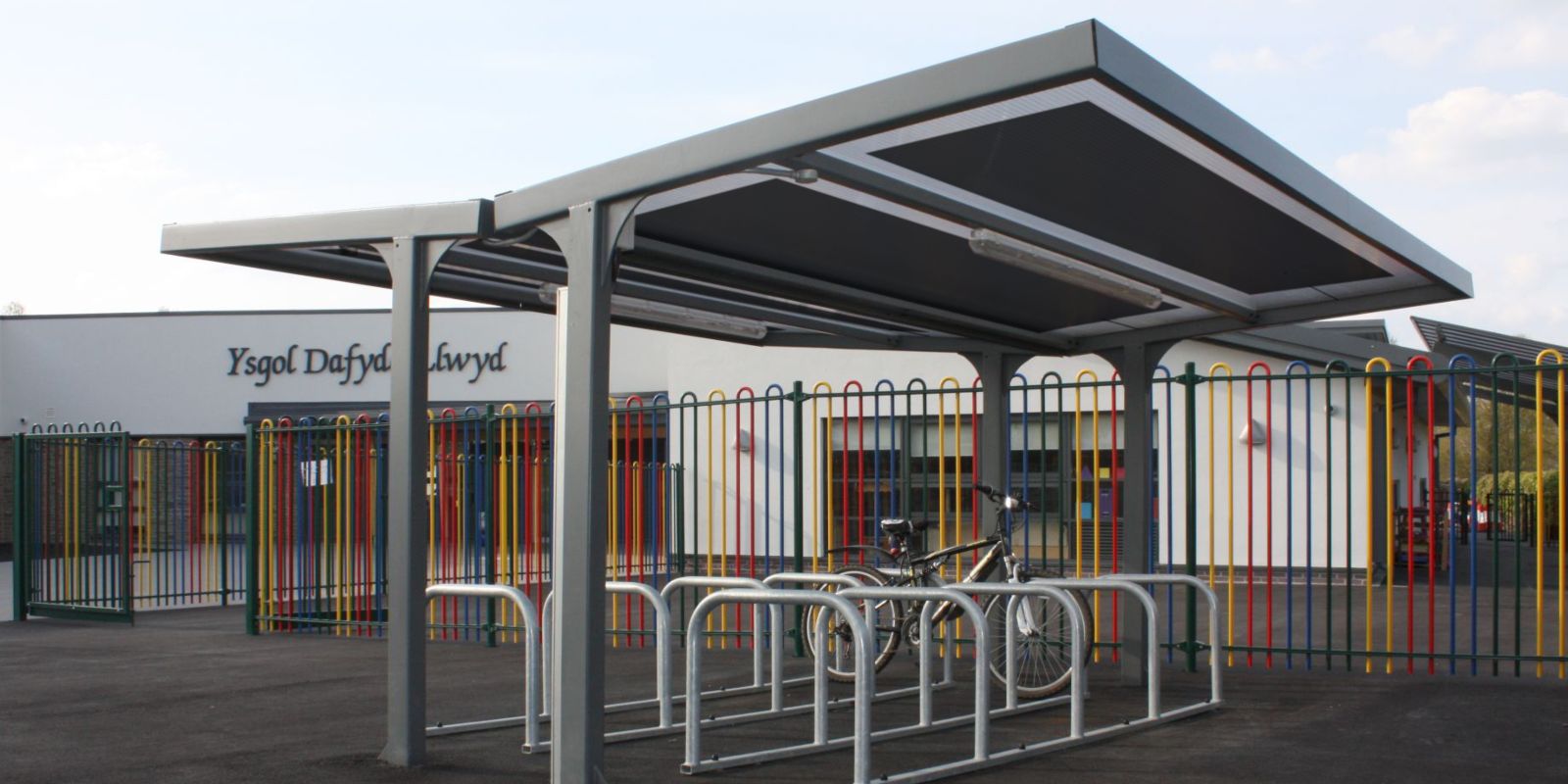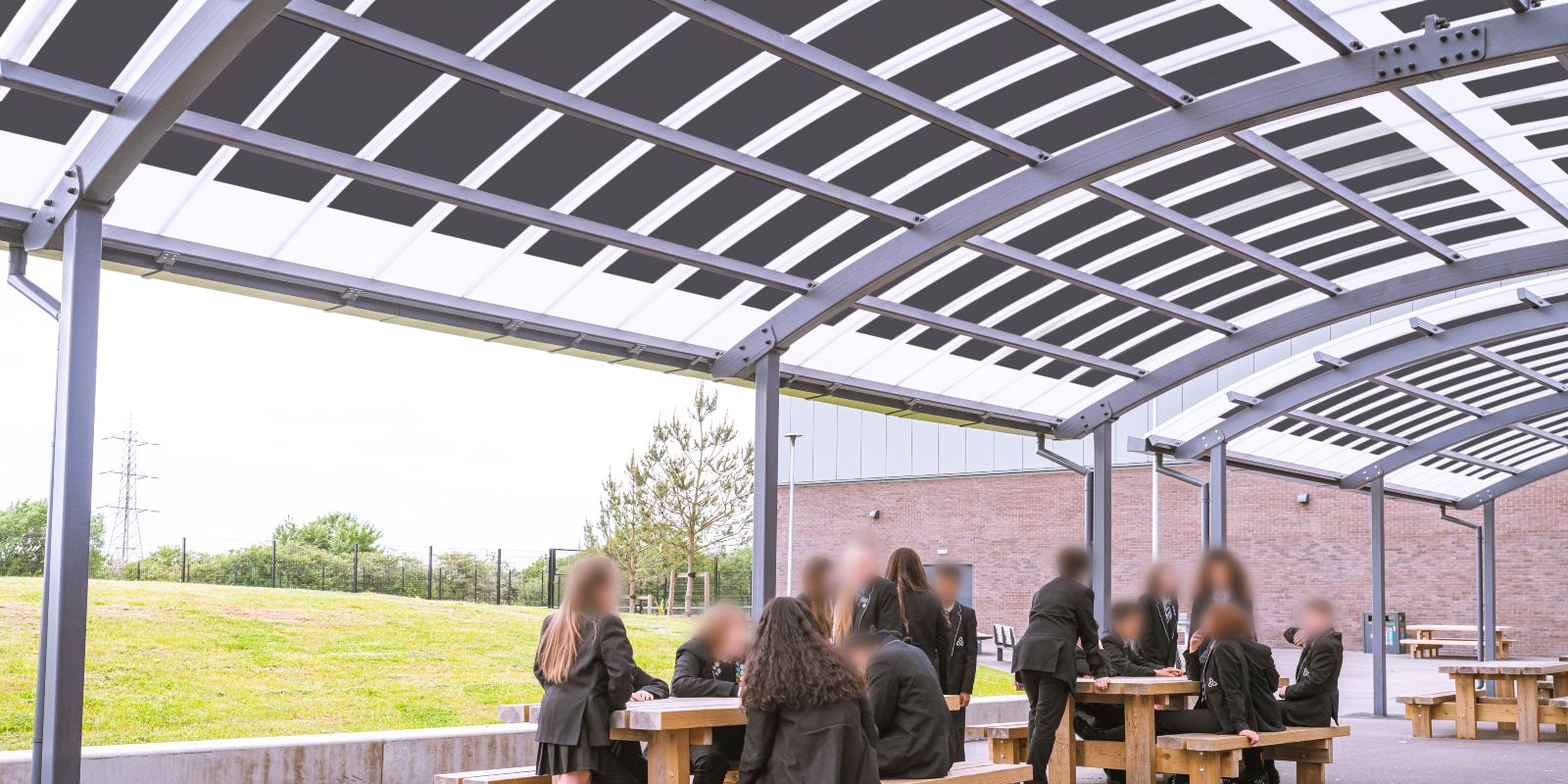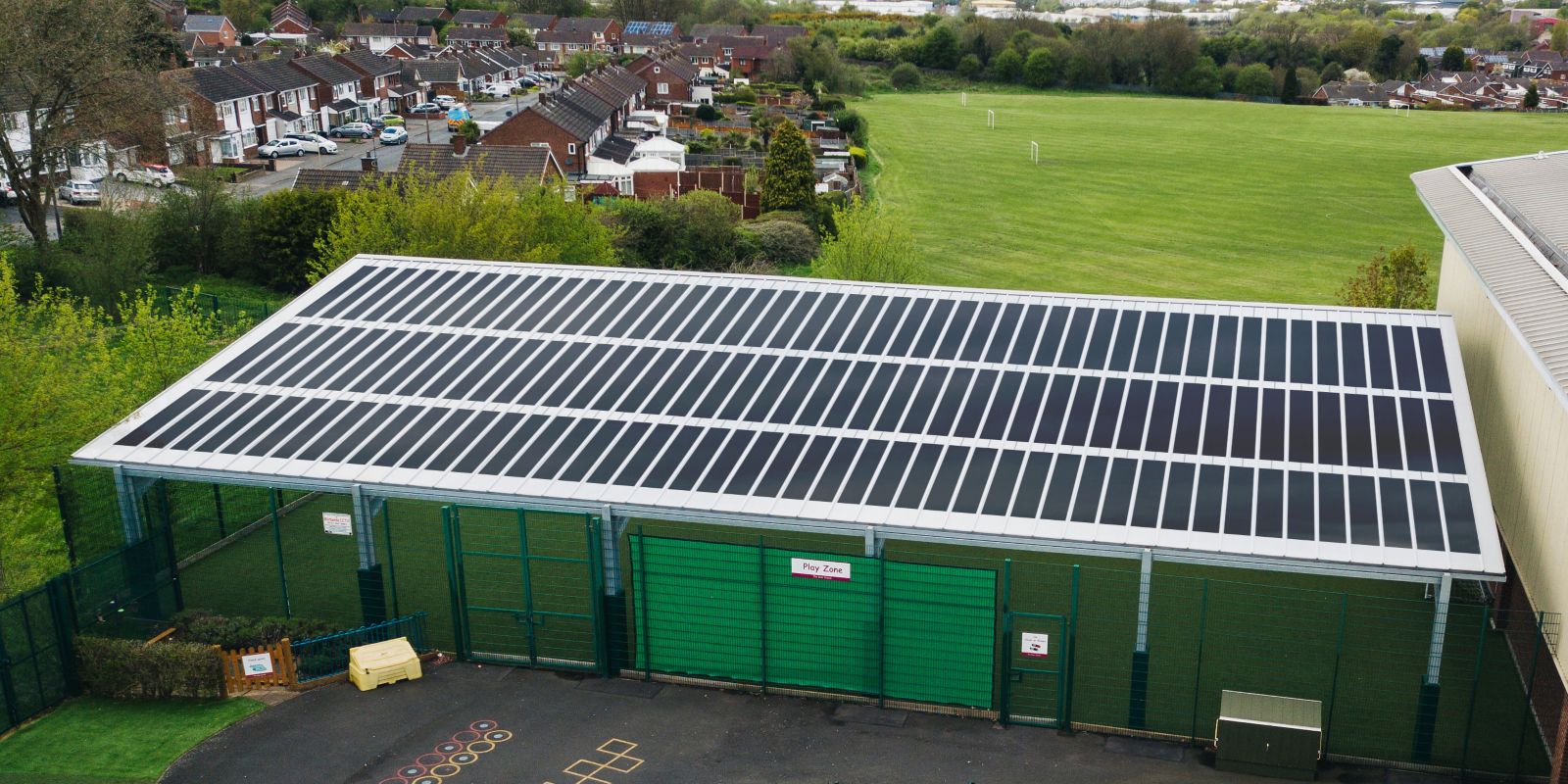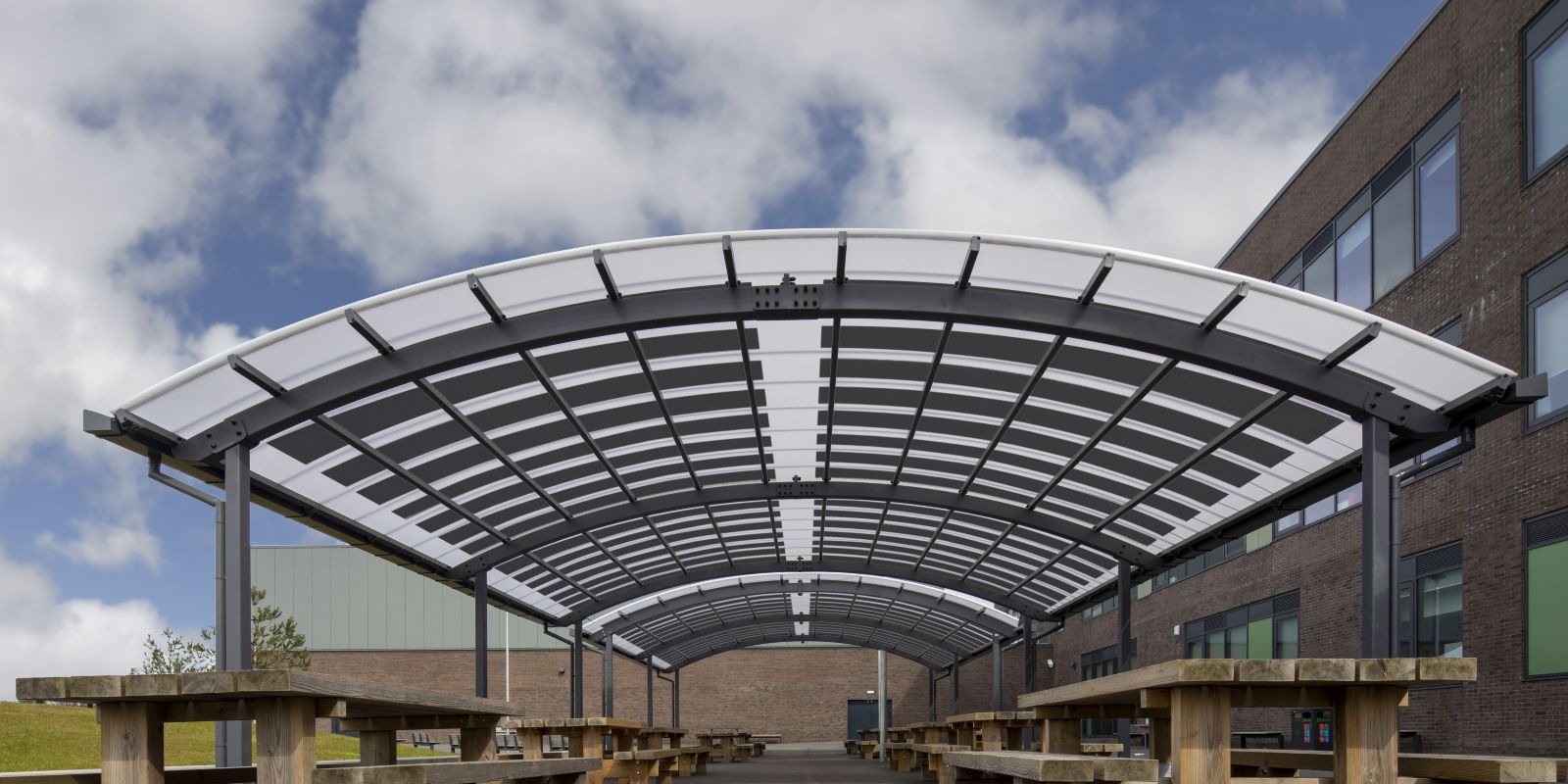 8 Benefits of Installing Our Solar Canopy Range
We're excited to launch our range of solar panel canopies, implementing the best PV panel modules available on the market. This canopy range is designed to provide schools with optimal results, enhanced aesthetics, and increased durability.
24/7 Energy Generation
Our solar canopies, combined with battery storage technology, ensure continuous energy production even during non-daylight hours. This enables buildings to maintain their functionality and tap into the stored solar energy whenever needed.
Sustainable Outdoor Spaces
Our innovative canopies not only generate renewable energy but also create valuable outdoor spaces. Whether it's a shaded seating area, covered parking spaces, or an inviting gathering spot, our solar canopies seamlessly blend functionality with sustainability.
Thanks to the multiple diodes and cell interconnections, our panels boast a better performance even in low-light, shady conditions when compared to conventional, bulkier solar panels.
Highest-Quality Structures
Both our canopy structures and the PV panels are manufactured in the UK and come with an industry-leading 25-year performance warranty for complete peace of mind. Plus there is no degradation at high voltage levels, so there's a reduced risk of degradation over the years.
Sleek and Bespoke Designs
Our lightweight panels are seamlessly integrated into the canopy roof, creating a sleek and subtle look. Thanks to the industry-leading thin film technology, no ballasts, penetrations or racking is required, plus you don't need to worry about adverse winds damaging the roof.
Reduced Risk of Damage
Our designs also incorporate concealed cabling so you don't need to worry about vermin damaging the system. What's more, is that the panels are vandal and theft-resistant thanks to the non-fragile and integrated design.
Innovative Self-cleaning Roofs
Our solar canopies feature a unique self-cleaning surface which reduces the maintenance costs over their lifetime and keeps them looking as good as new for even longer.
Energy Efficient
Looking to reduce your carbon footprint? Enjoy up to 19% cell efficiency with our roofing system and reduced energy costs when you go solar.. What's more, is that the panels even require fewer materials and less energy to manufacture than some of the other designs available on the market.
Quicker Installation Process
As we install the PV panels at the same as the roof, you'll save time and money on the fitting process. Plus, the simple push-in cable connection is quick and easy to install.
Why work with A&S Landscape?
As the UK's leading canopy manufacturer, we are continuously expanding and developing our product range as our client's needs grow and change. Our product development team have worked closely with our engineers and designers to create our selection of solar panel canopies – specifically designed for schools, healthcare settings and businesses in the UK. Enjoy the best of both worlds with our energy-efficient roof panels fixed seamlessly onto our robust galvanised and powder-coated canopy frame.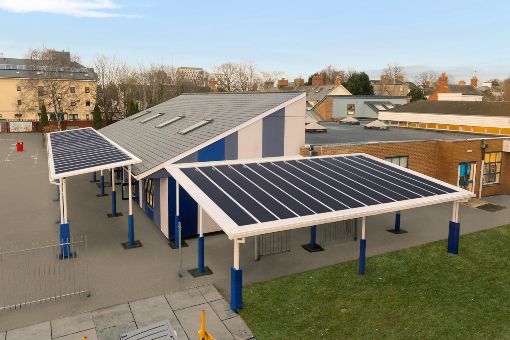 Our design team is on hand to work with you to create a solar canopy solution which works specifically for your requirements. Simply fill in the enquiry form to the right, or give us a call on 01743 444100 to send us some basic details about the project. From there, one of our canopy consultants will review your needs and pick out the best designs and specifications for your project. Once you're happy with our designs, our estimating team will work on an all-inclusive proposal for you to review.
Rest assured, we'll provide you with detailed cost estimations as part of our complimentary proposal and following an initial consultation. But here's the cost-benefit: By incorporating PV panels into your canopy, you'll get substantial reductions in energy costs, all thanks to the incredible efficiency of this technology.