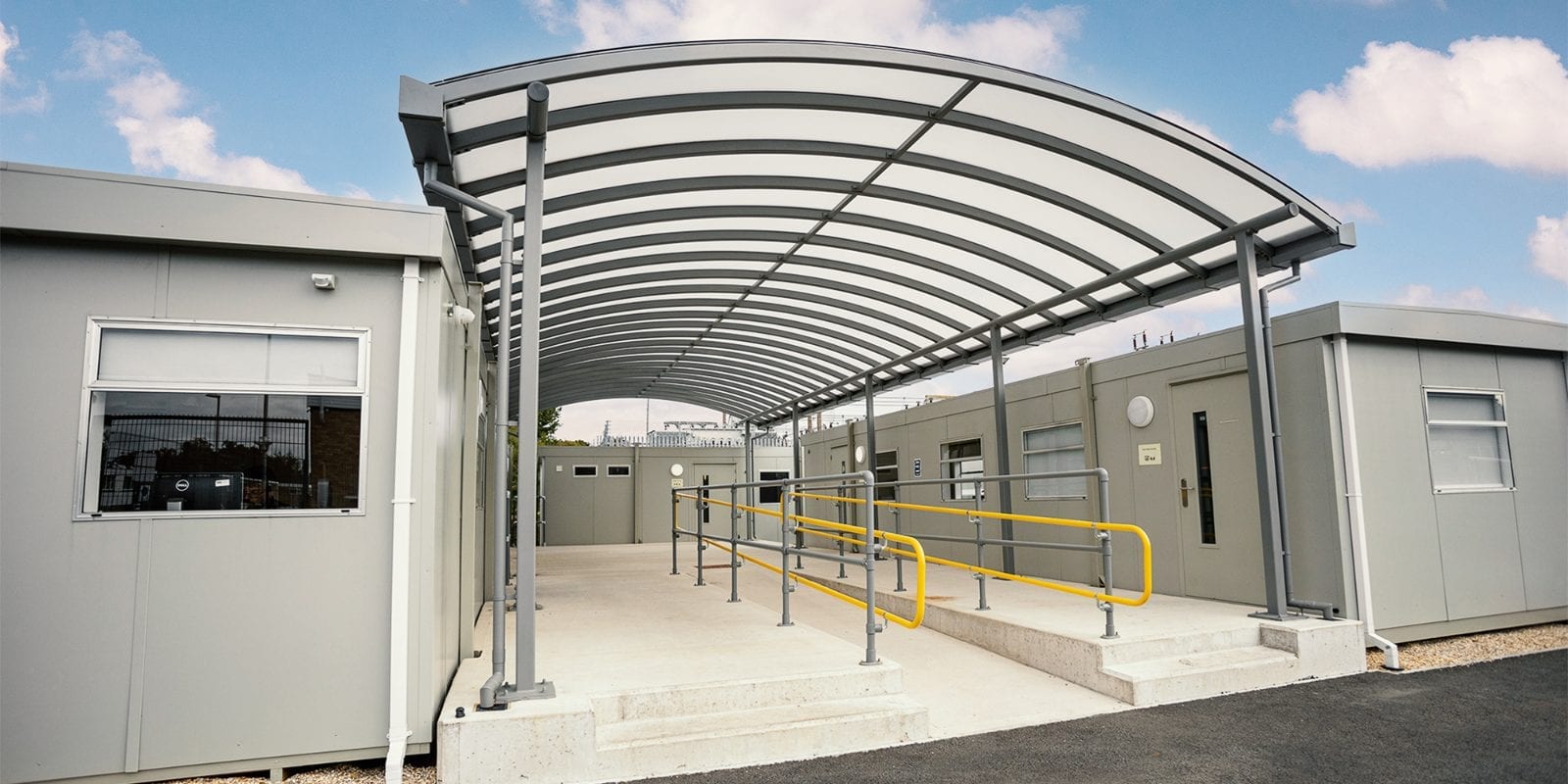 Commercial Canopies
Commercial Canopies Can Convert Your Outdoor Space Into Something Special
Enquire Here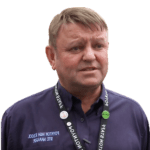 I wouldn't hesitate to recommend A&S Landscape. They've been marvellous, they really are first class.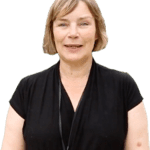 We immediately found A&S Landscape to be very efficient and they provided a wonderful first draft for us.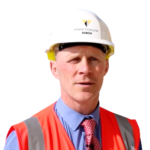 A&S Landscape works in a way that enabled us to get other trades to work around them, we're happy to work with them again.
Create a Comfortable Space for Your Customers with Industrial Canopies
Factories, delivery depots, retail parks and all other types of commercial buildings require a covered outdoor space – whether that be loading bay canopies, parking area canopies, bin stores, covered walkways, entrance canopies or smoking shelters.
Commercial canopies are often at the entrance of the building to offer shade and shelter for visitors, staff or bicycles. They can help you increase footfall, improve the customer experience and protect your staff.
On larger sites covered walkways between buildings or to car parking areas work well and for every site, entrance canopies, cycle parking and smoking shelters are essential.
A&S Landscape can help you create canopies that will enhance your site with well-designed structures from our range of commercial canopies.
Our solutions can be designed in a wide range of materials and finishes to match your branding. Plus, all our structures can be designed to accept signage.
Canopies can add the finishing touch to your commercial premises, signposting entrances, covering walkways or offering general cost-effective weather protection to other areas for a myriad of reasons.
Whatever kind of covered solution, canopy or shelter you need for your property, get in touch with our expert team to discuss your options.

How Commercial and Industrial Canopies Can Enhance Your Business
When you first see commercial properties, what is the first thing that catches your eye?
More often than not, it's the front of the building. Therefore, having an attractive yet practical commercial canopy is important. However, industrial canopies can bring more benefits than first meets the eye.
Weather protection
A shelter helps to protect existing architecture, specifically the door, from the various weather conditions.
However high quality the build, degradation of brickwork and other architecture is inevitable from the harmful UV rays.
Installing commercial canopies to cover this area, ensures impact resistance from even the worst weather conditions.
In addition, a cover system protects employees and customers which is especially useful in busy commercial areas.
Branding
The steel frame of a canopy is more than just structural support.
Here at A&S Landscape, we offer a wide variety of colours for our commercial canopies so you can extend the branding of your business.
Plus, the colourful design is an eye-catching and intriguing feature which could bring more footfall into your business.
Protect interior areas
This advantage is often forgotten, yet can be a real benefit to your business.
As industrial canopies offer year-round high UV protection, you can extend the life of your interior furnishings and merchandise.
Visitors and staff have the chance to dry off prior to entering the building, protecting carpets which can quickly degrade from the rain.
Useable outdoor space
This is particularly useful for the hospitality industry, where the sheltered space can create an outdoor seating area, which can equate to a huge uplift in profits.
Or if you have a commercial site, a shelter can be used as a smoking area or a covered break area.
It is not simply straight roof canopies that are available, we have hundreds of standard canopy designs that can be altered to fit with your requirements.
Aesthetic appeal
It goes without saying how a defined entrance is one of the simplest things, yet it can transform your business's outward appearance.
There are a lot of factors that you can tailor to create your perfect entrance, including:
Framework
Structure
The type of cover system
Contact our expert team today to discover our industrial canopy solutions.
Take a Look at Our Range of Commercial Canopies
Our commercial canopies are incredibly versatile and are sure to revitalise any outside space while offering unrivalled protection from the elements.
After Some More Inspiration? Look No Further!
For over 40 years, we've designed, manufactured and installed commercial canopies to various facilities and businesses. We've even worked with the BBC!
If you're after some more inspiration, take a look at our Case Studies page to see how we can help you.
Commercial Canopy Design Options
Can't Find Your Perfect Commercial Canopy? Why Not Design Your Own?
At A&S Landscape, we understand that every canopy has to meet specific requirements. If you need a solution that you can't find elsewhere, we can help you design an industrial canopy that perfectly meets your needs!
Our design-your-own solution means we will be with you at every step of the process. From the initial design to after your installation, we are here to answer any questions or queries you may have.
For more information, feel free to give our friendly team a call on 01743 444100.
Discover Some of Our Past Canopy Projects
Fit for a King: Crown Industrial Estate Adds Five Canopies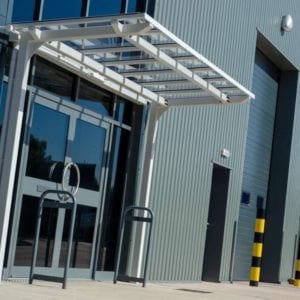 A new industrial development site in central Taunton wanted to ensure that the outward appearance of the commercial buildings was attractive to potential customers.
To complete the look of the entrances, it was decided that permanent canopies would be added as an overhang to the doors.
This is where A&S Landscape came in. The developers wanted to accomplish a functional covered area, as well as ensure the commercial property looked the part for the future tenants.
With their exact requirements known, A&S Landscape set out to find an effective solution.
There was no doubt that the best solution would be the Motiva Entrada, individually picked from our large range of cover solutions. We installed five canopies altogether, each with the same dimensions and specifications.
Specifically designed to cover the outside area above an entrance door, these stunning structures have a sleek design, one that will leave all visitors with a great first impression.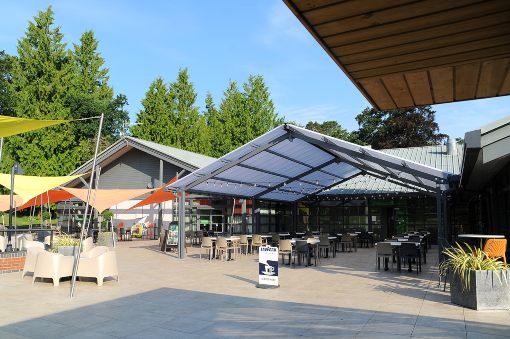 A&S Landscape had better timescales and were more helpful than other company we looked at.
General Manager - Whitemead Forest Park
View Project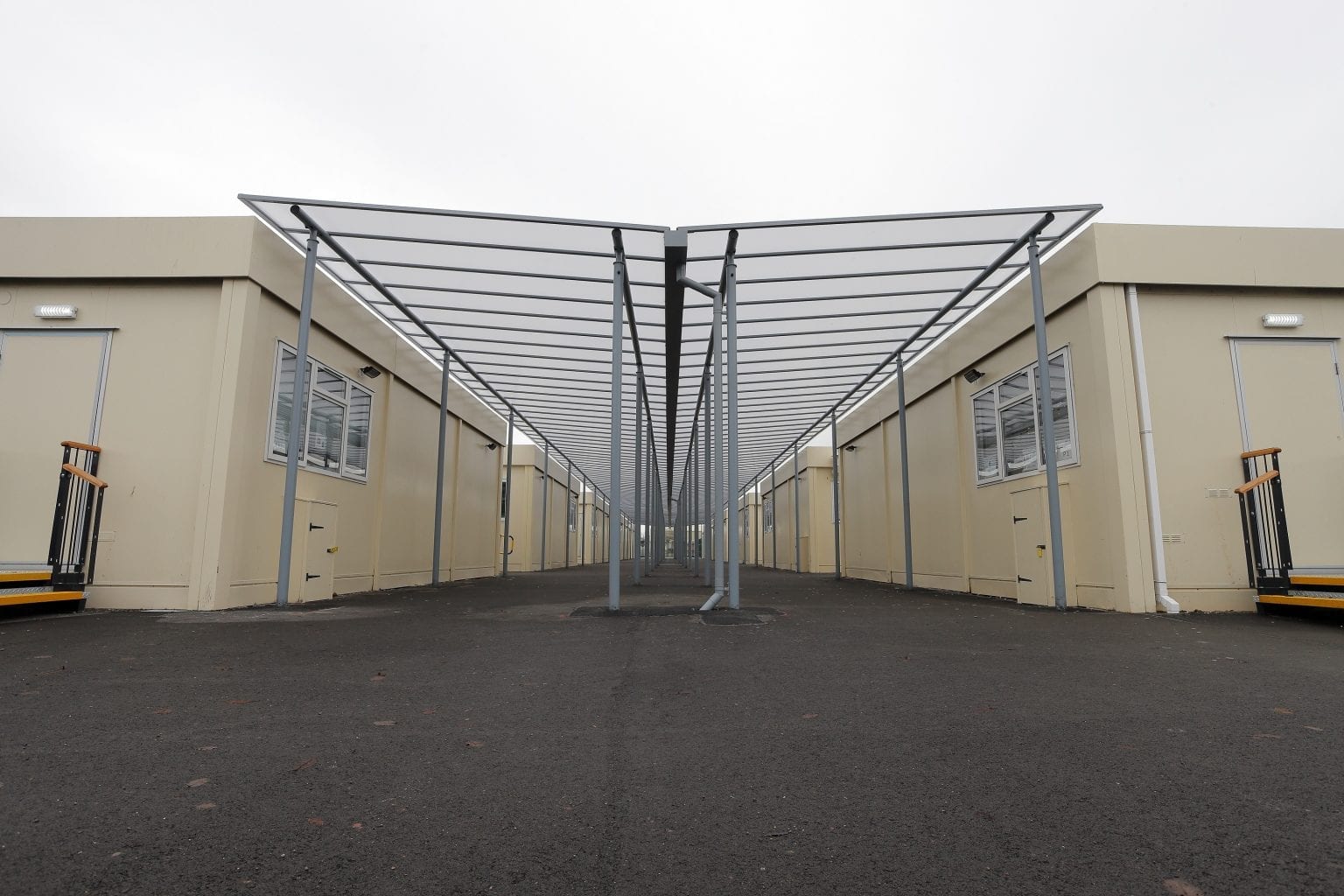 With over 40 Years of Experience, Our Commercial Canopies Can Help Transform Your Outdoor Space
With 44 years of experience, A&S Landscape can help you to transform your outside area with one of our industrial canopies.
Whether you require high strength permanent structures, or a shelter with entirely custom design options, we will assist you throughout the entire process.
We know how valuable it is to ensure that your outside environment is fit for business. Whatever your specific requirements, we have got you covered!
If you'd like to discuss how we can help you find the perfect solution for your commercial canopy, get in contact with our friendly team.
Send us your email and an idea of your requirements and we'll get back to you with a quick price.
FAQs
We understand that investing in any style of canopy is a big decision. These FAQs should help you feel confident about your choice, but if you would like more information, head over to our FAQ page.
Commercial canopies can be used in a range of different locations, such as:
Entry ways
Loading bays
Parking areas
Bin stores
Covered walkways
Smoking shelters
Here at A&S Landscape we use a range of materials for our industrial canopies. For example, we use galvanised and polyester powder coated steel to ensure it is robust and durable.
Our guttering system is created with aluminium and we also offer unbreakable polycarbonate roofing.
Yes! Our wide range of canopies – even our fabric solutions – are waterproof to ensure they can be used all year round.