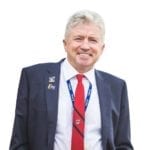 We chose A&S Landscape because of their reputation and they didn't disappoint. They did exactly as we asked.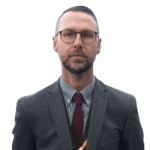 A&S Landscape have got a great reputation and during the procurement process they were really helpful.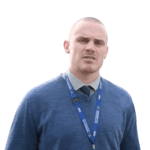 Communications with A&S Landscape could not have been better; they kept me informed and consulted.
Stunning, High-quality Shade Structures for Playgrounds
Playground spaces are incredibly important to both pupils and staff in schools. Having outdoor spaces that are appealing, practical and appropriate for the way they are used is the difference between having a playground that is an asset to your school or nursery, and one that is more of a burden. Outdoor spaces that aren't fit for purpose can be impractical at best, and dangerous at worst, which is why making the most of the outdoor spaces available to you is important for decision-makers in schools and nurseries all over the country.
Shade sails are large fabric canopies that are stretched between posts or anchor points on a building. Shade sails are a simple and affordable method to safely and quickly create shaded and covered areas in playgrounds. They are long-wearing, durable and offer protection from the sun and rain when needed, making them perfect for use in playgrounds and early years schools.
At A&S Landscape, we're highly experienced at working with schools to create playground spaces that are versatile, cost-effective and really help your outdoor spaces reach their full potential. We've worked with many schools and early learning facilities in our time, so we understand the unique requirements that our clients have, both when it comes to the design and brief of a building project, and the installation process. We're flexible to the needs of your staff and pupils, making the process as simple as possible. To find out more about shade sails, canopies or any of our other products, or to get a quote for your shade sail project, please get in touch with us, and we'll be happy to help you.
Benefits of a Playground Shade Sail
Playground shade sails provide a shaded and sheltered area for pupils to use during break times. This helps them to stay safe in the sun and protected from the rain and wind too. Shade sails can also be used by teachers during lessons, to create a fun and engaging learning environment for the pupils.
Look through some of our playground shade sail projects
Playground Shade Sail Refurbished in Liverpool at Bluebell Park School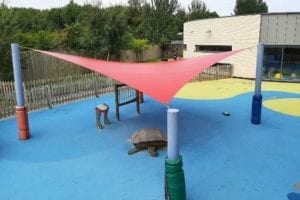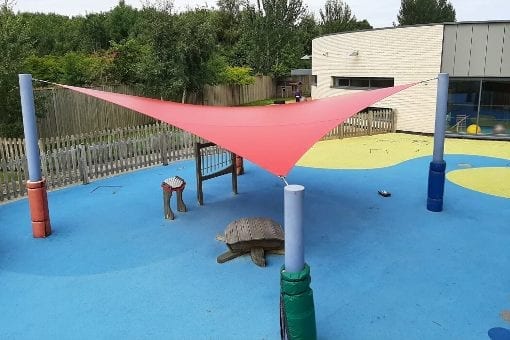 We were contacted by Bluebell Park School to help refurbish their much-loved playground shade sail. Installed many years ago, the school felt that the canopy would benefit from replacing the fabric. Now that the shade sail is fitted with a brand-new fabric sail, it looks brand new and has added a pop of colour to the playground. It was important to the school that they replace and look after their sail as it is such a pivotal part of their play area. The shelter allows the young pupils to spend more time outdoors in the fresh air, benefiting and aiding with their emotional, physical and cognitive development. The teachers can also take their classes outside to experience an alternative learning environment to the classroom. Want to read more? Click here to learn more about the fabric sail we installed at Bluebell Park School.
Wistaston Church Lane Academy in Crewe Adds Striking Sails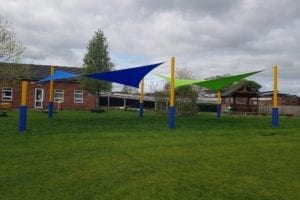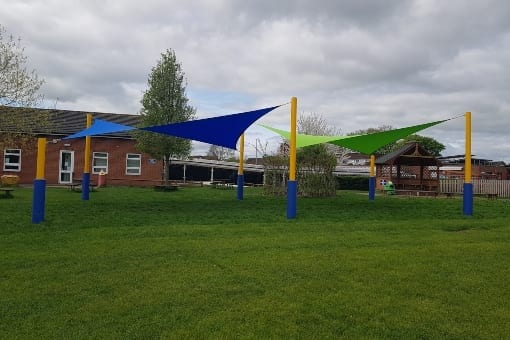 The children at Wistaston Church Lane Academy now have a new and exciting feature to their school, thanks to the addition of some playground sail shades. These have been added in child-friendly colours of blue, green and yellow, making them stand out on the playground. The students of the school love them as they add some much-needed shade in the summer, allowing them to play even when it's hot out. The parents love them too, as they add shelter when it's raining, perfect for them at home time. A&S Landscape has created an excellent multi-use space with the addition of the playground sails, that benefits everyone and makes the playground useable all year round. There's no denying these shade covers for playgrounds have improved the school grounds at Wistaston Church Lane Academy. They've made the playground much more useable for both pupils and parents, so they can be outdoors whatever the weather. Read about the colourful shade sails we installed at Wistaston Church Lane Academy.
Wilkinson Primary School in the West Midlands Add Sail to Play Area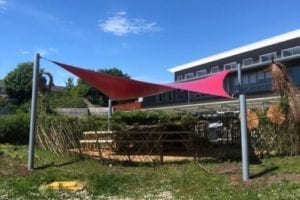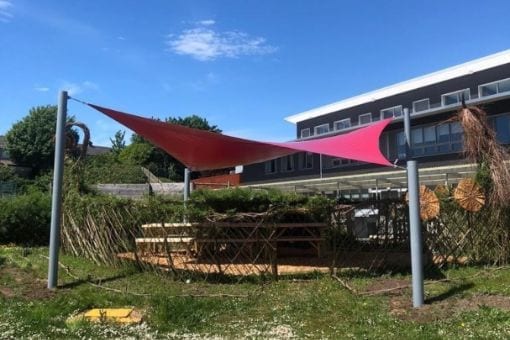 From time to time we get the opportunity to work on truly unique projects and getting to install a sail to a Viking longboat made out of willow was definitely one of these! Wilkinson Primary School got in touch with us to add the finishing touch to the boat they had installed, which would allow the pupils to enjoy the new area more regularly throughout the year. We installed a Maxima Sail™ made to an overall size of 6000mm x 6000mm, complete with a vibrant Poppy coloured sail. The shade sail has been the perfect addition to the boat, adding to the nautical theme. It has also allowed the pupils to get more use of the space as they can shelter from the sun, wind and rain. Click here to see more about the sail shade at Wilkinson Primary School.
St Clare's RC Primary School in Greater Manchester Add Colourful Canopies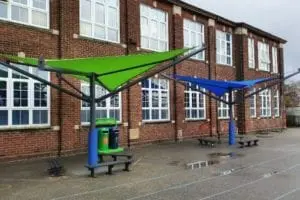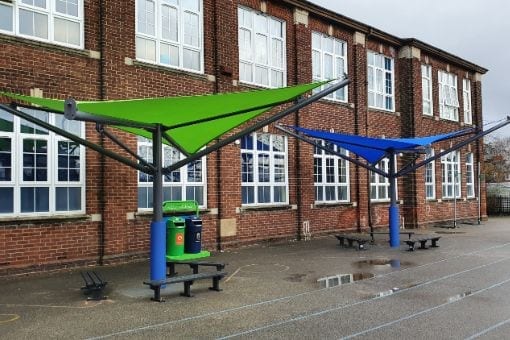 The team at A&S Landscape always gets excited when we work on a project using our Maxima StarSail™ as the photos of the finished canopies always look spectacular. So when we were asked to install a total of four Maxima StarSail ™ canopies at St Clare's RC Primary School we were thrilled. The school wanted to invest in their outdoor areas to benefit all of the pupils, they also wanted to add some colour to the play areas too. We installed two canopies with Bundena Blue fabric and two with Lime Fizz to inject some real vibrancy into the space. As the perfect finishing touch, we also fitted 12 three-seater benches underneath the shelters. Head over to our project page to see more about the fabric canopies at St Clare's RC Primary School.
Blue Playground Canopy at Tudor Primary School in Middlesex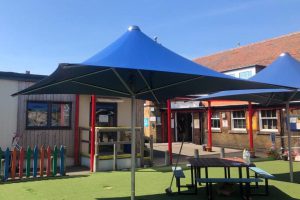 Tudor Primary School has a lovely outdoor playground which the pupils love to use during their break times and even during the occasional lesson. To further encourage the children to spend time outside, the staff decided to invest in some playground canopies. The school got in touch with A&S Landscape, a company that have been installing shelters and shade sails for over 40 years. We fitted a Maxima Parasol™ fabric canopy at the school, featuring a Midnight Blue roof and Stainless Steel framework. As this product only uses one upright, it was a great choice for the area to maximise playing space. The school are delighted with the finished canopy and they can now enjoy the play area throughout the year, come rain or shine. Finish reading about the play area cover at Tudor Primary School here.
Featured Playground Sail Designs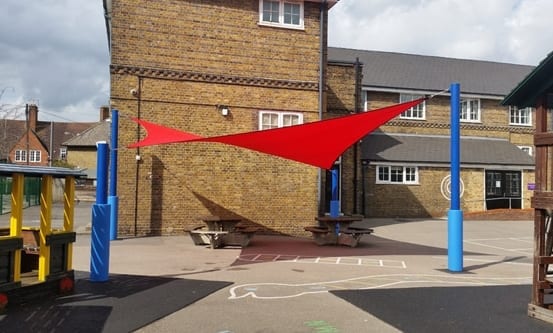 Faultless from start to finish, I have already recommended A&S Landscape to two other schools.
Headteacher - Old Oak Primary School
View Project
Read Our Featured Playground Shade Sail Project
Old Oak Primary School in London Add Red Playground Shade Sail

What was the project brief?
A child's play area should be designed with the aim to inspire, excite and delight. This inherent spirit is lodged firmly in the minds of playground designers, who design all play equipment and shade systems with this firmly in mind. The existing outdoor area at Old Oak Primary School in London clearly had the image to induce imagination, however, they knew that the play area was still unfinished. They needed a shade system, not only to fulfil their legal requirement to provide year-round protection from the weather but to develop the area in such a way to spark further curiosity.
They knew what they were doing and exactly what they wanted, a simple covered play area that offered shade protection, allowed access to fresh air while dining, and could be used as a social space with the added wow factor. This is when they called in A&S Landscape to design, build and install their permanent canopy. With the school's specific needs discussed, A&S Landscape set about sifting through the available shade systems to find the perfect solution and putting a project management plan in place.
What was our canopy solution?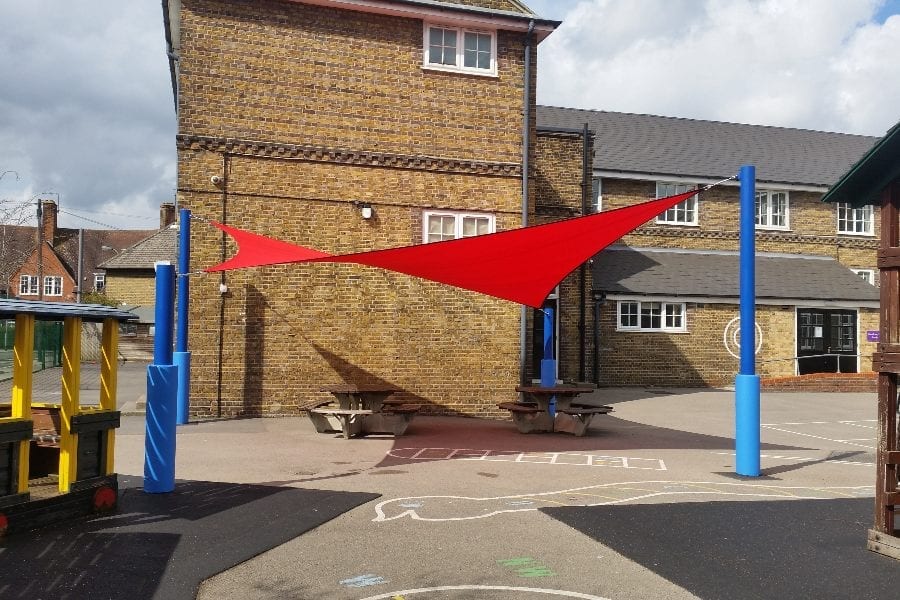 Due to the strong emphasis on the visual appeal of the shelter, we went for a Maxima Sail™ with a cherry red tensile shade cloth. This large structure was built at an impressive 6000mm x 6000mm and is a focal point in its own right within the school grounds. To continue the colourful focus, the steel frame was finished in blue (RAL 5010) and light blue post pads. Altogether the fabric architecture is a spectacular combination of vibrancy. The shade cloth offers 96% UV protection, as well as being an effective barrier for rail, hail and even snow.
This unique solution offers exemplary product quality, having one of the longest guarantee periods on the market, as well as being a trendy addition to any recreational area.
What was the result of their new playground canopy?
Functionally, the result is that of a strong, sturdy free standing shade sail that gives excellent weather protection to children, who can now sit, eat and play underneath. In terms of a child's imagination and wonder of the world, it goes well beyond that! The intended purpose was to inspire, excite and delight young children and this is exactly what the canopy does.
With these types of shade structures, children are fascinated by the colours and the shapes. Although as adults these details may seem small, these are the wonders that ignite individuality in young children. It truly is one of our leading creative and ingenious solutions, one that we will continue to look back to as inspiration for future projects.
Testimonial / Client Feedback
"Faultless from start to finish, I have already recommended A&S Landscape to two other schools nearby. There were no problems at all!"
Headteacher – Old Oak Primary School
About the client
Old Oak Primary School is located in inner-city London. With the tag line 'every child, every chance, every day,' this primary school makes each day count for the children who attend. Although heavily community-based, the school is forever looking to the future, developing and implementing new ways to create the best learning environment.
This was the second time we had collaborated with this school on a canopy project. We were delighted to be called back again, this time providing them with a shade sail shelter that will serve the school for years to come. Hearing their positive feedback yet again has also made us extremely happy. This vibrant primary school is not one we will be forgetting in a hurry!
What is a shade sail?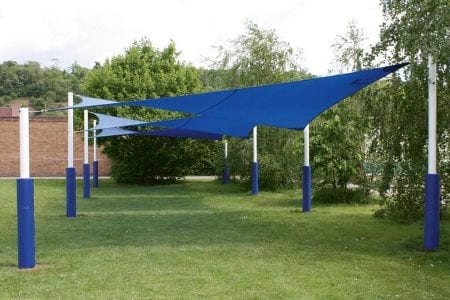 Shade sail canopies work on the technological basis of a ship's sail, where shade cloth is tensioned between several anchor points. The upright locations can vary, but they must be positioned in places that allow for the tensile structure to operate effectively.
Using fabric as a natural shade dates back to the time of ancient Egyptians, Greeks and Romans, thus these shade structures are no 'newbie' to the world of cover solutions. Like all historical inventions, they have technologically progressed, and are now considered one of the best playground canopy solutions. It is safe to say that shade sails have come a long way since their use at the Colosseum!
Since the 1990s, the quality of the fabric has continued to improve. Degradation from the sun was a common problem with this type of shelter, but it is now common to find shade cloth that comes with a multi-year guarantee. There also exists the more expensive option waterproof PVC or canvas variation. These too are highly effective solutions.
These shade structures have also seen an inherent difference in their design flexibility. The stretch of the high-quality fabric allows for different shapes, and the choice of vibrant colour makes them one of the most highly sought-after products for recreational areas. Another common trend for these outdoor shade structures is to create a large covered outdoor space. They can be perfectly aligned to develop a covered walkway across a courtyard. There are several uses that these shade systems have, give us a call on 01743 444100 if you'd like to discuss more.
Why choose A&S Landscape to install my shade sail?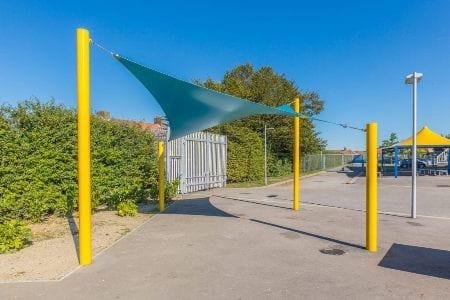 Fabric shade structures like the shade sail, offer a cost-effective, functional and quirky looking addition to open areas. At A&S Landscape we understand that is not simply the characteristics of the shade systems that are important. It also depends on how each stage of the tensile structure production process is conducted. First, there is detailed planning, then there is the careful manufacturing, and finally, during installation adequate tension needs to be applied onsite to the fabric. That's why at A&S Landscape we have a specialised, highly-trained team for each part of the process, who are experts in their field.
With our excellent team on hand every step of the way, we are able to offer the best shade structures on the market with the best guarantees. Don't just take our word for it either, we are known for our 100% customer satisfaction. From cycle shelters to covered sports areas, we have a canopy that will suit your cover needs.
If you would like to discuss any one of our shade systems, please don't hesitate to get in touch with our friendly team on 01743 293179 or at [email protected].
Old Oak Primary School Before and After
Beware Triangle Shade Sails
While a popular design, A&S Landscape do not recommend triangular-shaped sails. Any true tension membrane structure has a minimum of four attachment points with sufficient height difference, this allows three-dimensional shape in the fabric thus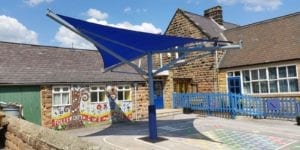 obtaining even tension (pre-stress) over the surface of the fabric. No matter how high or low each attachment point, a triangular fabric surface is still in a flat 2D shape. You need the fourth attachment point and height difference to generate a 3D shape. Flat structures stretch over time with gravity load and sag between the catenary wires, resulting in the fabric flapping in the wind and increasing the corner attachment loads. The amount of shaded area produced by triangular structures is also poor because of the narrow angles at the corners, produced when the catenary cable edge curvature is installed.
Take a look through some more of our playground shade sails
Star Sails Add Colour to Milton Park Primary School in Weston-super-Mare
Students at Nottingham Girls' High School Enjoy New Canopy
Hugglescote Primary School in Leicestershire Add Style with A New Sail
A Smart New Shade for Montgomery Primary Academy in Birmingham
Monkston Primary School in Milton Keynes Installs A Fun New Sail Replacement
Yellow Fabric Canopy at Locharbriggs Primary School in Dumfries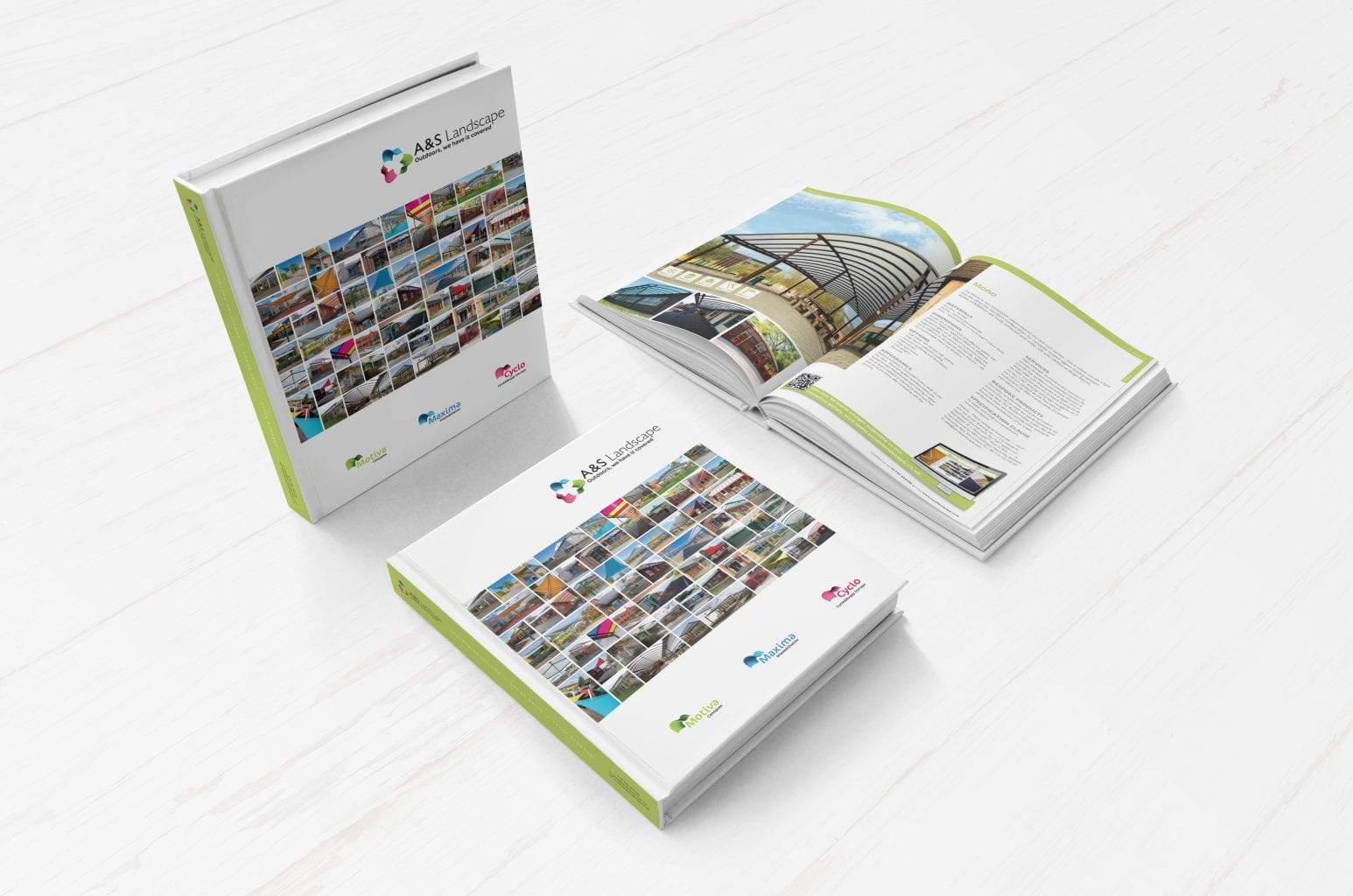 Get in touch to request a copy of our full, 160 page, hardback brochure with all the information you need to make the right choice.