Striking School Shade Sail in Milton Keynes
Posted on 24/11/2017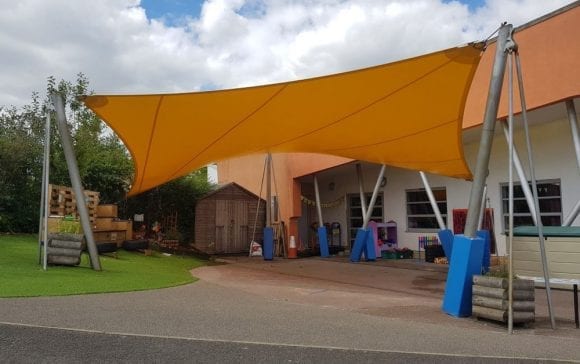 Monkston Primary School had an area outside one of the classrooms which needed a replacement sail. They already had steelwork, so we were more than happy to provide them with a high-quality, waterproof shade sail to fit.
Project – Monkston Primary School brightens playground with new shade sail in Milton Keynes
Product – Maxima Shade Sail
Requirement – Monkston Primary School in Milton Keynes encourage their children to "never, never, never give up". Clearly, this is that this is how they feel about providing the best educational provision for their pupils. This is apparent in the lovely outdoor areas that they have provided at the school site.