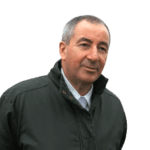 I think A&S Landscape has done a tremendous job. We would definitely recommend them to other schools.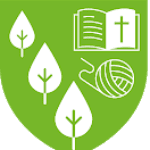 The project was managed brilliantly and ran smoothly, we received excellent communication from A&S Landscape.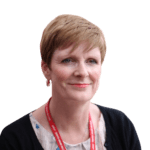 The price was very good, which is important. I can't praise A&S Landscape enough. I would definitely recommend them.
Fabric Canopies: A Practical and Versatile Outdoor Solution
We all know how temperamental the British weather can be, which is why many educational organisations, commercial facilities and many other sectors opt for fabric canopies to offer shelter no matter the weather.
By implementing versatile canopy and cover solutions for outdoor spaces, you can make the most of the spaces available to you at all times of the year.
At A&S Landscape, we work with clients all over the UK to provide elegant, practical and versatile solutions to improve their outdoor spaces so it can be used all year round. Fabric canopies are simple to install, highly durable and easily adaptable, making them a popular option for a wide variety of different sectors, such as schools.
We have been designing, manufacturing and installing fabric canopies for clients for over 40 years, and are passionate about maximising the potential of communal outdoor areas. If you're interested in fabric canopies, please don't hesitate to contact us and find out more.
The Perfect Solution for Any Area
A fabric canopy usually consists of steel or timber posts, supporting a shade cloth or waterproof PVC fabric material covering for durability throughout the seasons.
The most common example is a shade sail, which is used to create a shaded outdoor space at various places, such as:
Schools
Businesses
Car parks
Gardens
Hospitality facilities
Offering You Shelter Whatever the Weather
Here at A&S Landscape we offer our customers a range of stylish yet practical shade solutions so that you can find the perfect canopy for your needs.
For example, our PVC fabric is the perfect choice for a waterproof solution (ideal for the British weather). The material offers high-strength waterproofing and is available in over 40 colours, so you can stay on brand!
On the other end of the weather-spectrum, our shade cloth canopy offers 90-98% UV protection (which is still important in the UK – even on those cloudy days!). The high-quality knitted cloth is available in 14 colours and has been specially designed to be strong and durable whilst also offering sun protection.
Get in touch with our expert team today to find your perfect canopy solution.
Check Out Our Range of Fabric Canopies
Bright, breezy and wonderfully versatile, a fabric canopy is sure to revitalise any outside space while offering unrivalled protection from harmful UV rays. All of our designs are available with waterproof fabric to protect from those unexpected showers that arrive all too quickly.
Maxima Sail™
Our four-posted Maxima Sail is a welcome addition to any outside space thanks to the wide range of colours available. It is an economical and eye-catching sunshade and is one of our most-loved products.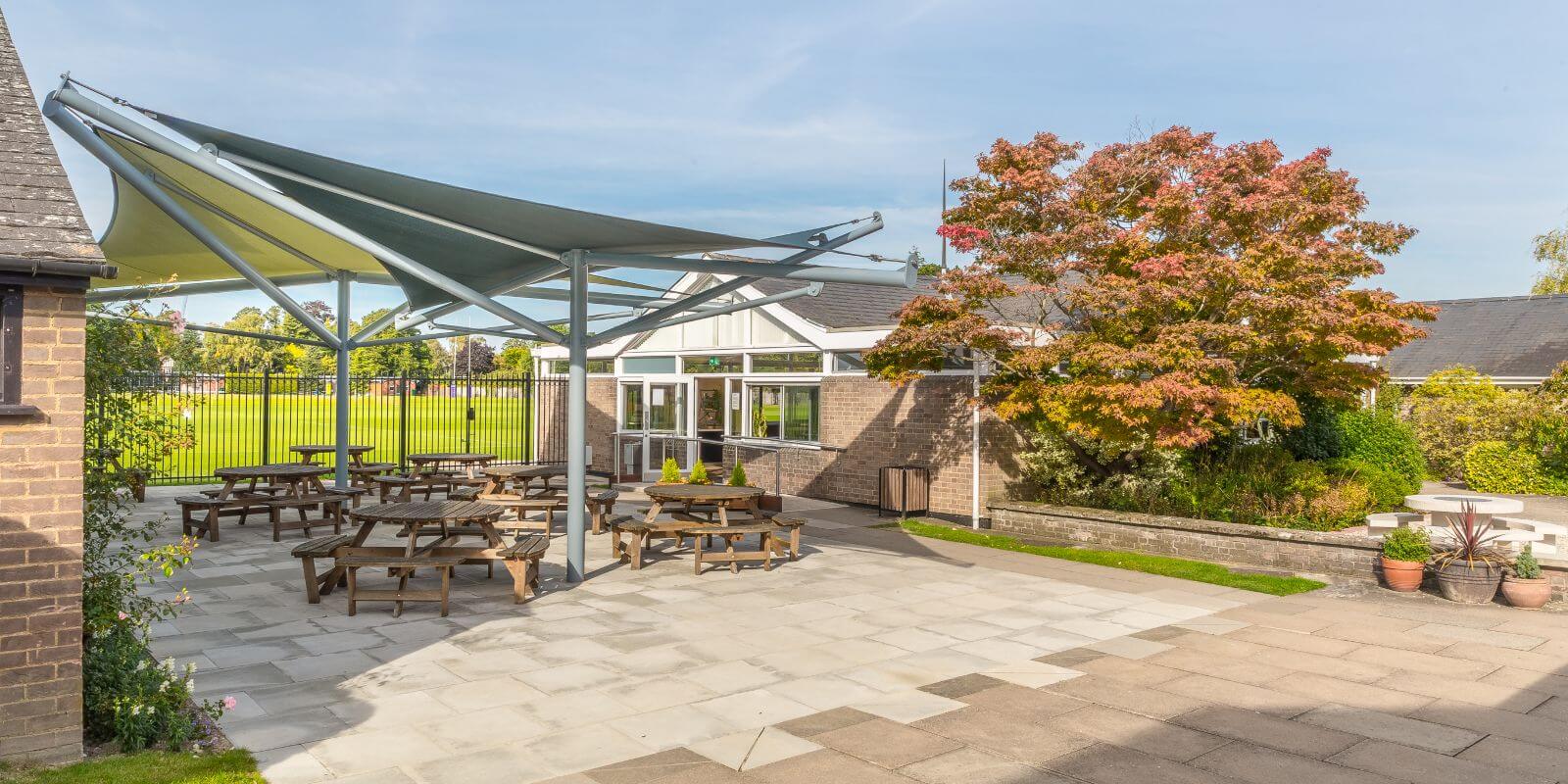 Maxima StarSail™
The bold and beautiful Maxima StarSail is an innovative combination of our Umbrella and Sail Design. Benefitting from one central post and with the option to add waterproof fabric, it is a hardy, all-year-round product that is easy on the eye.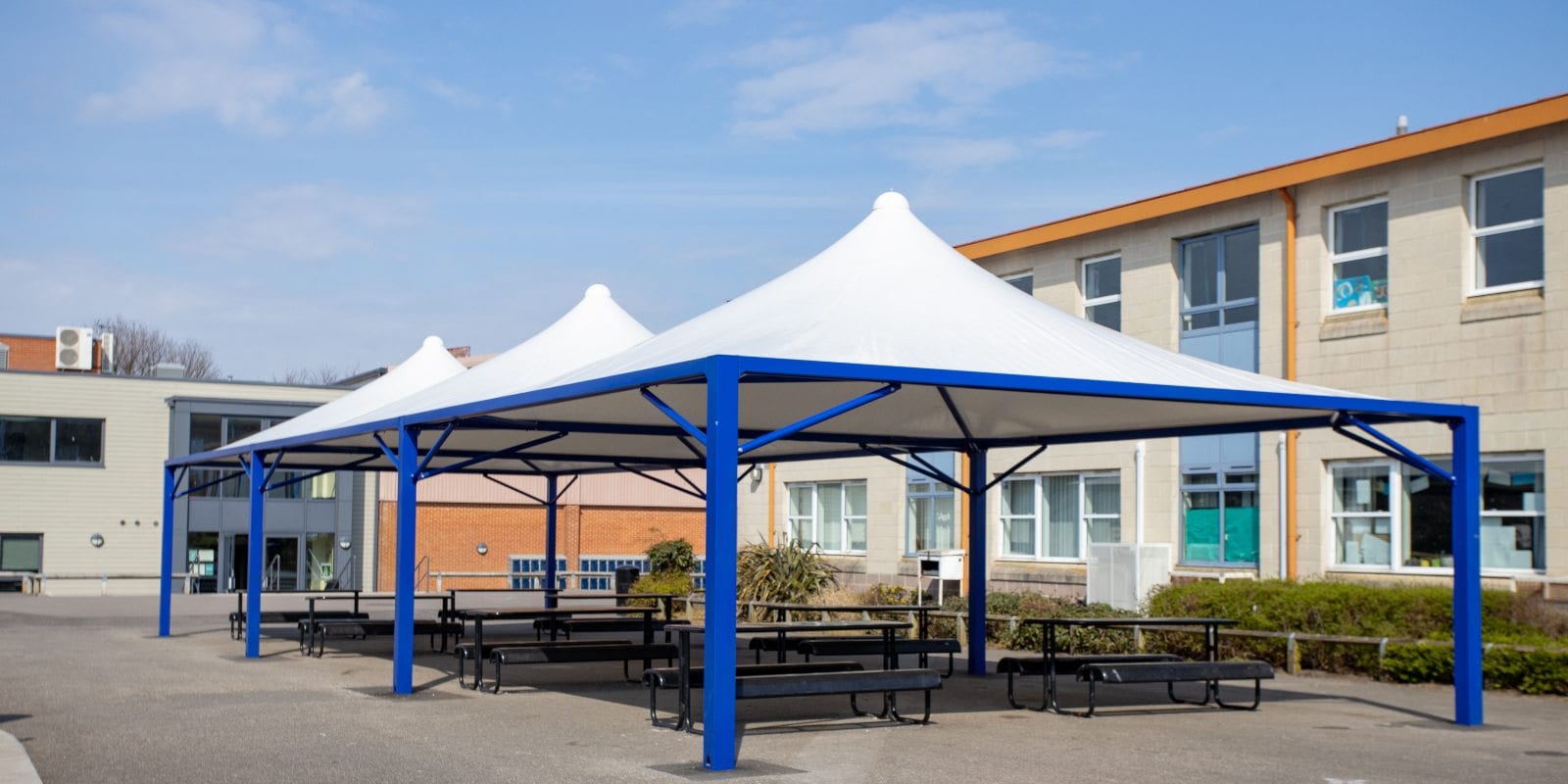 Maxima Tepee™
The Maxima Tepee is a clever and durable modular structure that has its own unique integrated gutter system. Available as a standalone or with many unit possibilities, the Tepee is a practical and popular design that works well for dining, sports, recreation and outdoor learning.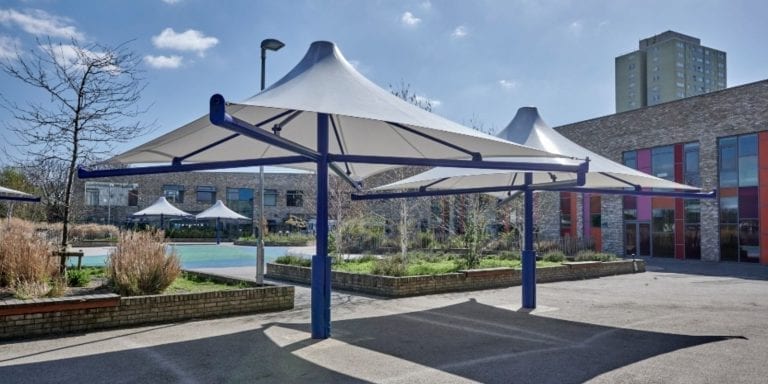 Maxima Umbrella™
Our Maxima Umbrella is one of our longest-standing products. It offers exceptional shelter while creating a fun, focal point in any outside area. Suitable for all-year-round use, it is the perfect addition to any playground.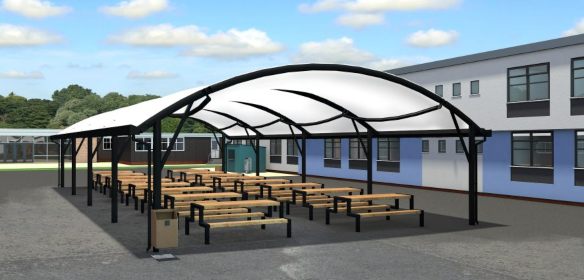 Maxima Plaza™
The Maxima Plaza is a wide-span fabric canopy structure for a symmetric curved roof design. Available in various widths, it's the perfect addition for covered dining areas, social spaces or play areas.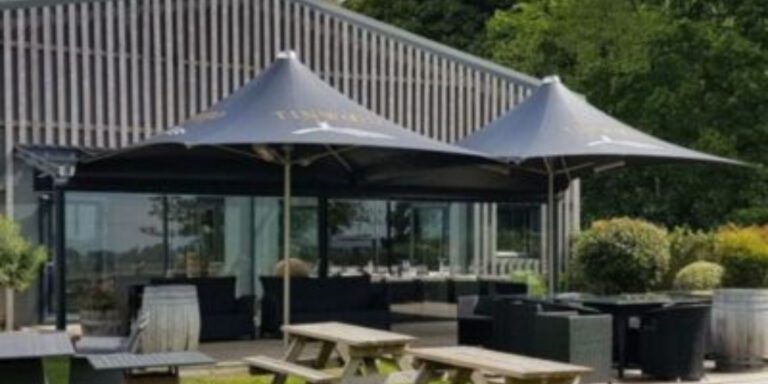 Maxima Parasol™
The Maxima Parasol is the new generation of shade structure. The structural calculations consider wind loading in any direction or situation offers shelter no matter the weather. This makes it perfect for commercial outdoor dining areas and where occasional collapse or removal is required.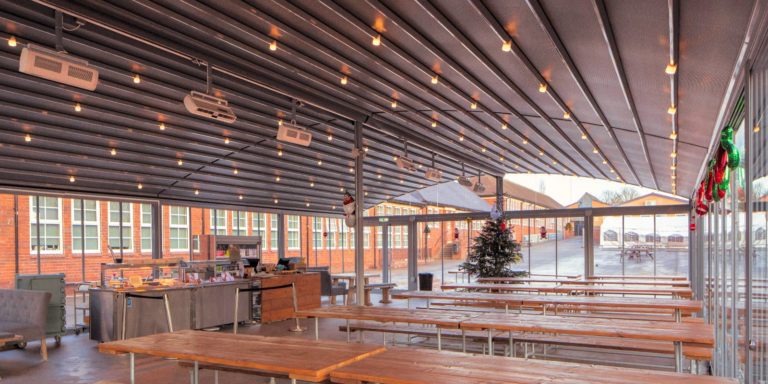 Maxima Retractable Canopy
Our wide range of Maxima Retractable Canopies offer cover and shade to many outdoor areas. Their efficiency and ease of use makes them popular amongst various sectors, including hospitality.
Need some inspiration? Look no further
We've helped design, manufacture and install canopies to numerous educational settings, commercial facilities and organisations. We've even worked with the BBC!
If you need some inspiration, why not take a look at our Case Studies page to see how we can help you.
Can't Find a Canopy Suitable for Your Needs? Why Not Design Your Own?
Here at A&S Landscape, we understand that every canopy needs to meet various yet specific requirements. If you need a solution that you can't see, we can help you design your perfect canopy!
With our design-your-own solution we will be with you every step of the way. From the initial concept to long after your canopy has been installed, we are here to answer any questions you may have.
For more information, please feel free to give our friendly team a call on 01743 444100.
Discover Some of Our Canopy Projects
Winsford High Street Community Primary School
From Drab to Fab: A Refurbished Shade Sail at Cambridgeshire High School
A&S Landscape was contacted by St John Fisher Catholic High School to replace one of their existing shade sail structures.
Our expert team accurately measured up at the school and then refitted a new fabric sail to the posts. This small change has dramatically improved the outdoor space and the new fabric canopy has a wide range of purposes, including an outdoor dining space and a quiet spot to study before an exam.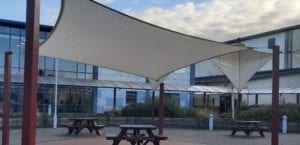 The students can once again use the covered area throughout the year, and the increased outdoor time has multiple benefits to the pupils, such as improved mental health and aiding their cognitive development.
Contact A&S Landscape today to improve your outdoor space.
With over 40 Years of Experience, Choose A&S Landscape for Your Fabric Canopy
With 44 years' worth of experience, A&S Landscape are the experts when it comes to helping you choose the right fabric canopy shelter.
Over the years the fabric structure industry has developed, and so has our expertise in canopy design. Providing you with a top-quality product and service is our utmost priority, and we want to ensure you are well-informed of your options prior to purchase.
If you're looking for a shelter with a fabric top cover, look no further than A&S Landscape. Whatever style you choose you'll always end up with a great fabric canopy!
Get in touch with our expert team today to find your perfect canopy.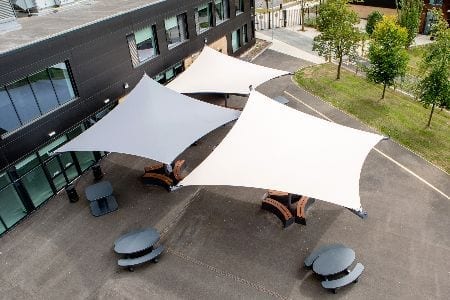 Everything ran smoothly and was hassle-free. We wouldn't hesitate to work with A&S again.
Teacher - Hessle Academy Community Trust
View Project
FAQs
We understand that a canopy of any kind is a big investment. These FAQs should help you feel confident in your decision, but for more information about the process head to our overall FAQ page.
Fabric canopies can be used in a range of locations, including:
Schools
Businesses
Car parks
Gardens
Homes
And more!
Our fabric canopies come in a range of materials to meet various needs. If you need UV protection, choose our high-quality, specifically designed knitted cloth. However, if you need a waterproof fabric canopy for rain protection, opt for our PVC fabric.
Here at A&S Landscape, we offer a range of colour choices for our fabric canopies. So whether you want to stick to your brand colours or add some vibrancy to your space, we have options to suit your needs.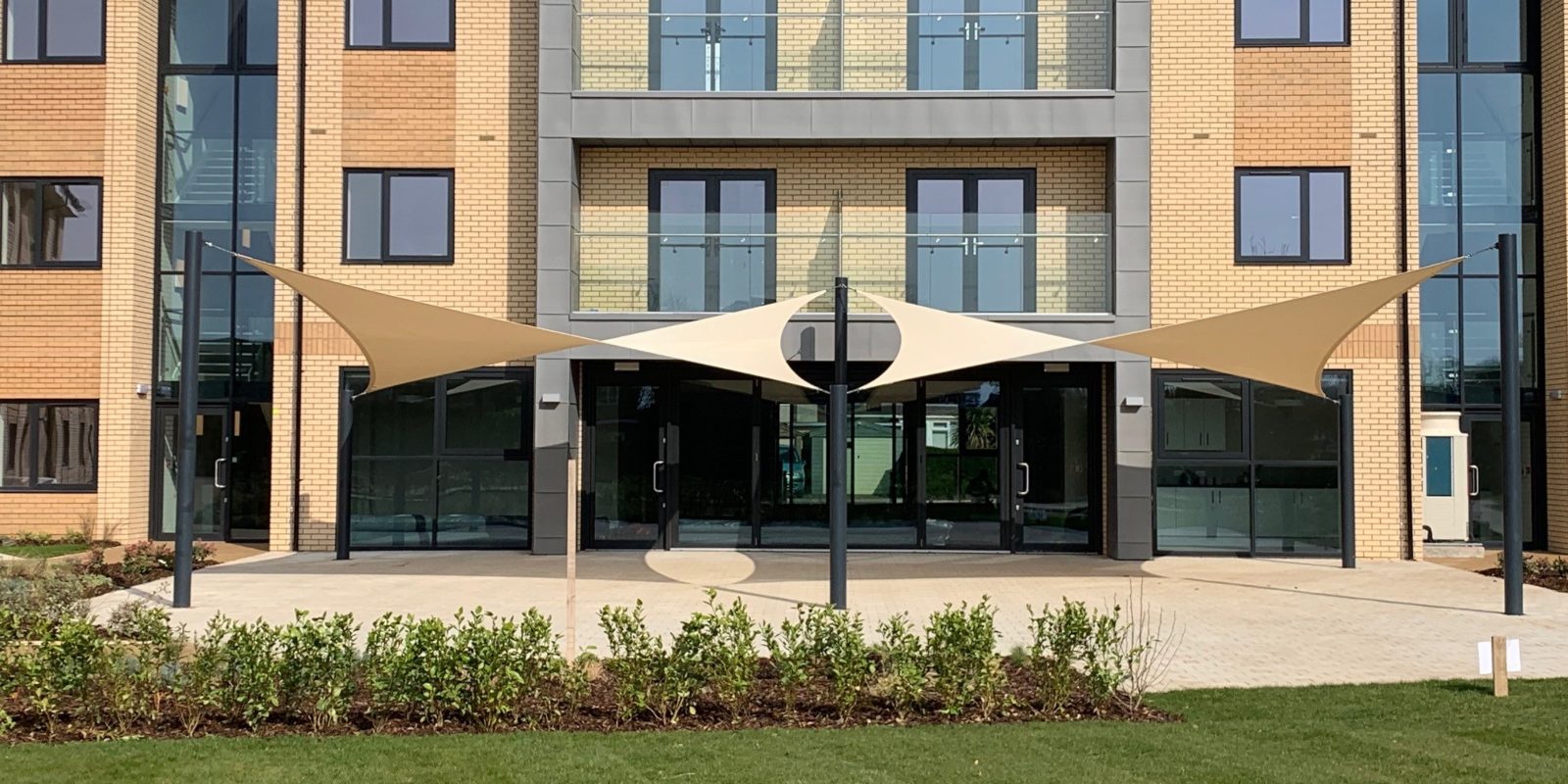 Send us your email and an idea of your requirements and we'll get back to you with a quick price.