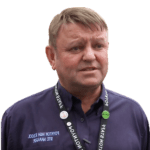 Right from the start it was good working with A&S Landscape, they are marvellous. The team worked very efficiently.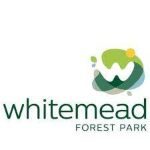 A&S Landscape offered better timescales and were more helpful than other companies we looked at.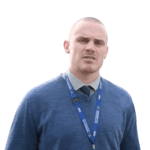 The A&S Landscape staff were very amenable. They showed extensive knowledge regarding the installation.
Take Your Business to the Next Level with Café, Pub and Restaurant Canopies
No matter what area of the hospitality sector you work in, success or failure can come down to your number of covers.
The simple truth is that comfortable customers will always spend more, so an investment in covered outdoor space always pays off.
Whilst parasols have become the norm and sails create shaded areas through the summer, our range of canopies for the hospitality sector can really transform the customer experience whatever the time of year.
So, if you are looking for a canopy for your restaurant, pub or café, A&S Landscape has a solution for you.
We can help you create canopies that will enhance your site with well-designed structures.
From parasols and pub awnings that cover one table through to fully enclosed, heated and lit retractable roof designs that could double or more your seating area, we have it all.
A&S Landscape has a wide range of solutions to ensure that your building has just the right design. Please get in touch with our friendly team to find out more.

The Benefits of Installing a Canopy for Restaurants, Cafés and Pubs
We understand that any style of a canopy is a big investment, especially if you are unsure if it is the right decision. However, there are numerous benefits to installing pub, café or restaurant canopies that can transform your business.
Increased Space
Most venues have a capacity for health and safety reasons. When calculating the number of people your space can hold, you may find you can't house as many people as you'd hoped.
Therefore, expanding outside is a great way to increase the amount of seating you can offer.
Installing a canopy to your outdoor area ensures you can maintain this number, as it can be used all year round.
Increased Revenue
By increasing the amount of space you have available for customers at your hospitality venue, you can increase the amount of covers you can serve. In turn, increasing the amount of revenue you can generate each day.
So, although it may be an initial investment to install a canopy for your restaurant, pub, or café, it could be worth it in the long run.
Increased Branding
A canopy is a great way to share your logo and promote your business. This increased branding will make your business more recognisable to people who will (hopefully) choose to pay a visit.
The increased space will ensure you can house all of the customers and boost your revenue!
To make sure your business isn't missing out, contact our friendly team today to discuss our range of canopy solutions.
Discover Our Range of Hospitality Canopy Solutions
All of the canopies we offer are extremely versatile and could be used in various hospitality establishments. These are our most popular solutions!
Need Some More Inspiration? Look No Further!
In our 40 years of experience, we've designed, manufactured and installed covered walkways to various educational settings, commercial facilities and businesses. We've even worked with McDonald's and the BBC!
If you're after some more inspiration, take a look at our Case Studies page to see how we can help you.
Can't Find a Canopy for Your Restaurant, Pub or Café? Why Not Design Your Own?
Here at A&S Landscape, we understand that every canopy has to meet specific specifications. If you require a solution that you can't find elsewhere, we can help you design your perfect pub, café or restaurant canopy!
With our design-your-own solution we will be with you at every step of the process. From the initial concept to long after your installation, we are here to answer any questions or queries you may have.
For more information, feel free to give our friendly team a call on 01743 444100.
Take a Look at Why So Many Businesses Choose A&S Landscape
New Restaurant Canopy Makes Alfresco Dining Enjoyable No Matter the Weather
T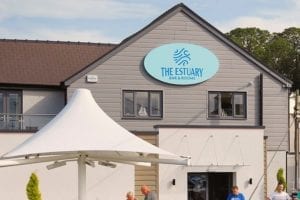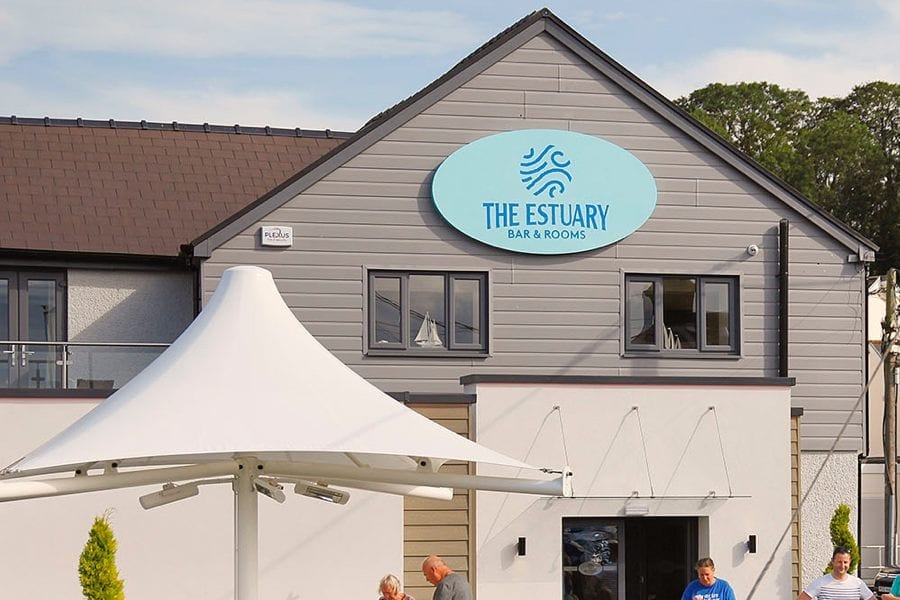 he Estuary is located in an area of real beauty, making it the perfect place to stop and have a bite to eat outdoors.
The restaurant and hotel already had an outdoor dining area, but they wanted to improve it. They knew they needed some restaurant canopies in order to give their diners the best experience, so they got in contact with A&S Landscape to see what we could do.
They quickly saw that the Maxima Umbrella was the right choice for them. This gave the restaurant a lot of benefits, as it is hard-wearing and offers a lot of shade.
They installed two canopies on their deck to give their guests protection from the elements as they ate.
The singular post design meant that they didn't have to sacrifice table space for the umbrellas, and their smart appearance fits right in with the rest of the building.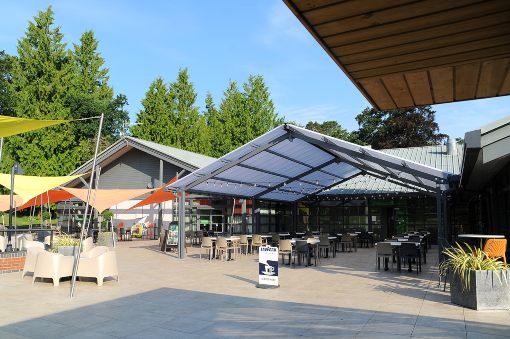 A&S Landscape had better timescales and were more helpful than other company we looked at.
General Manager - Whitemead Forest Park
View Project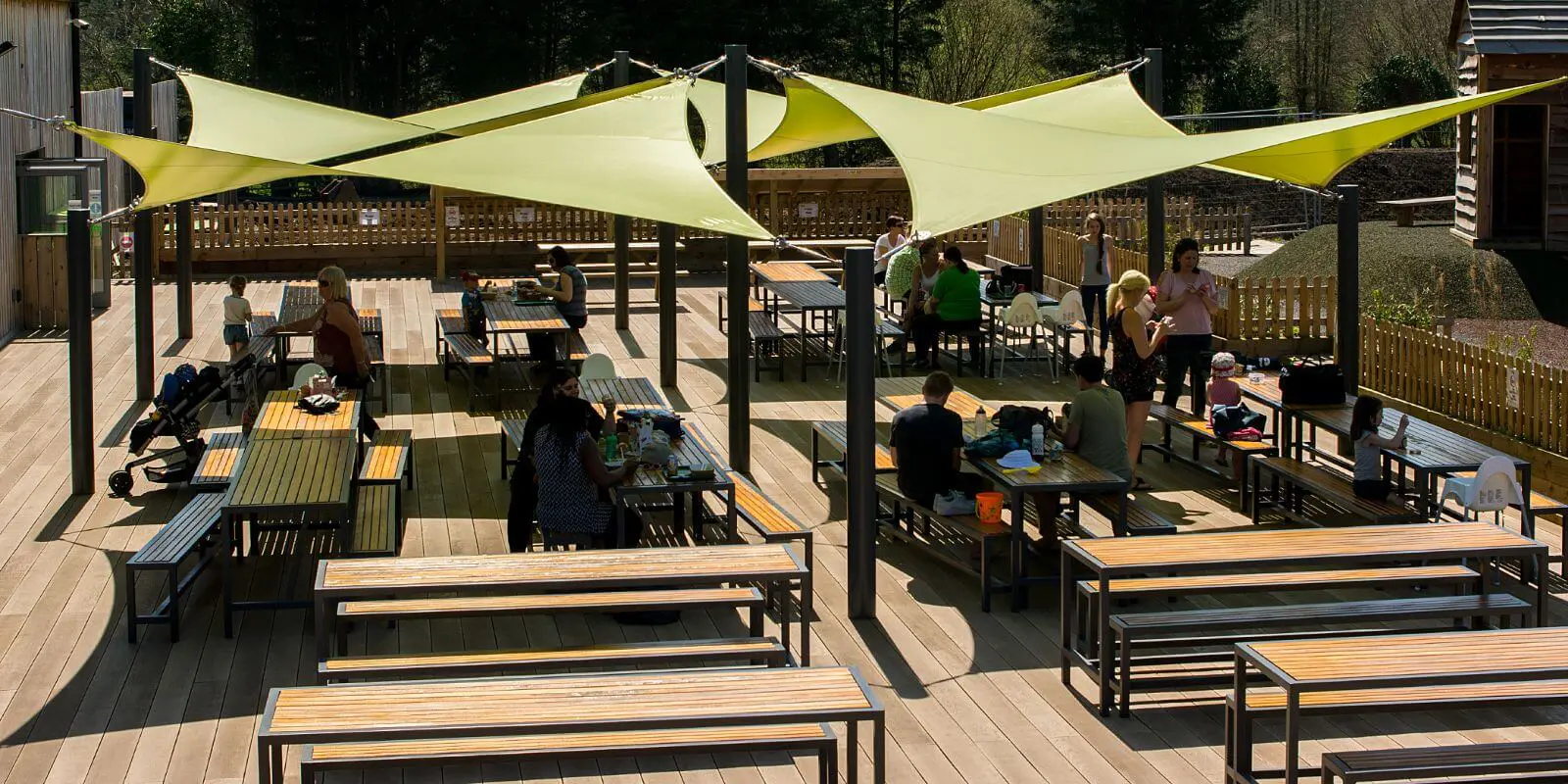 With More than 40 Years of Experience, a Pub, Café or Restaurant Canopy from A&S Landscape Can Transform Your Business
With 44 years of experience delivering canopies to venues across the UK, you can trust that we can help you transform your outdoor space.
With covered seating, customers can enjoy their meals or drinks comfortably throughout the year.
During the entire process, we consider your needs for your business fully and foremost – right from the initial design and even after installation. Whatever your specific requirements, we have you covered!
To discuss your perfect outdoor cover solution, please don't hesitate to get in contact with our friendly team.
Send us your email and an idea of your requirements and we'll get back to you with a quick price.
FAQs
We understand that installing a canopy at your restaurant, pub and café is a big decision. These FAQs should help you feel confident about your choice, but if you would like more information, head to our FAQ page.
We understand that they may be similar, but there are actually some differences between awnings and canopies.
Awnings are a type of canopy as they offer a shade solution. The difference is that awnings are defined as covers that are attached to an exterior wall of a building.
Often there is an extensive range of materials to choose from, but they still do not offer the versatility a canopy provides.
Like an awning, a canopy can be attached to a wall, but can also be freestanding. This gives you a much wider range of solutions to choose from.
Yes! If you would like to be able to use your outdoor space all year round, we can offer you a solution that allows you to use your extra space even in the winter.
Even some of our fabric canopy solutions can be left outdoors throughout the year.
Here at A&S Landscape, we have a wide variety of canopy options so we can find a solution that is the perfect fit for your outdoor space.