Canopies for Hospitality
Canopies, sails and parasols for restaurants, hotels, cafes and pubs across the UK. Latest retractable designs
Enquire Here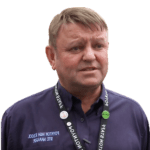 Right from the start it was good working with A&S Landscape, they are marvellous. The team worked very efficiently.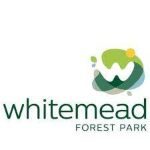 A&S Landscape offered better timescales and were more helpful than other companies we looked at.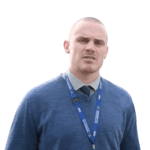 The A&S Landscape staff were very amenable. They showed extensive knowledge regarding the installation.
Canopies for Hospitality
Whether you run a national restaurant chain, a small county pub or a sandwich bar on a garden centre, success or failure can come down to your number of covers. The simple truth is that comfortable customers will always spend more so an investment in covered outdoor space always pays off.
Whilst parasols have become the norm and sails create shaded area through the summer our range of canopies can really transform the customer experience whatever the time of year. So whether you are looking for restaurant canopies, pub canopies or café canopies A&S Landscape will have a solution for you.
A&S Landscape can help you create canopies that will enhance your site with well-designed structures from parasols and pub awnings that cover one table through to fully enclosed heated and lit retractable roof designs that could double or more your seating area.
A&S Landscape have a wide range of fabric, polycarbonate and glass canopies and can create bespoke solutions to ensure that your building has just the right design. Please get in touch to discuss your requirements.
Reopening your business after coronavirus
Our range of retractable canopies also offers an ideal solution to helping you reopen your restaurant after coronavirus. Make use of your outdoor space no matter the weather and increase the space you have available for your covers. From a cafe canopy design to restaurant covers to the installation of a beer garden cover, we can work to find a solution for your business.
Want a Quick Quote?
Send us your email and an idea of your requirements and we'll get back to you with a quick price.

Read about some of our hospitality canopy projects
Carden Park Hotel in Cheshire Add Stylish Shade Sail to Stunning Grounds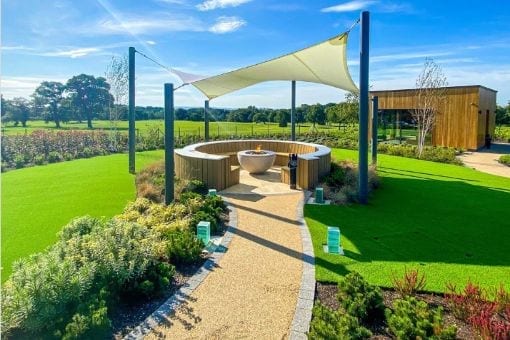 The Estuary in Swansea Creates Outdoor Seating With Fabric Umbrella Canopies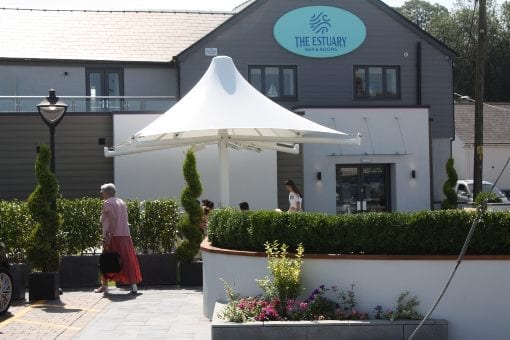 New Umbrella Canopy at Roman Vindolanda Fort & Museum Café in Northumberland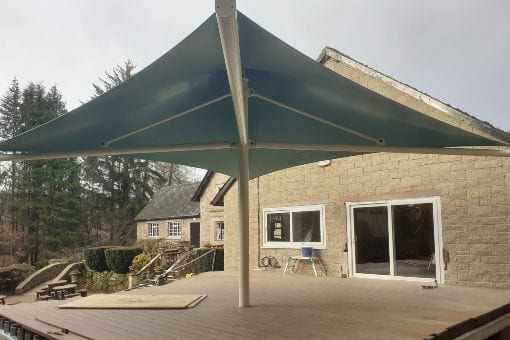 Read Our Featured Hospitality Canopy Project
The Estuary near Swansea Cover Outdoor Seating Area

What was the project brief?
The Estuary in Penclawdd, near Swansea, is a restaurant and hotel, located in the area of outstanding natural beauty, the Gower in South Wales. The restaurant is lucky enough to have some fantastic exterior areas for customers to dine outside. The Estuary is generally known by holidaymakers and locals alike as a great place to eat, drink and be merry with friends. However, in order for the outside space to reach its full potential, they were going to have to explore options for covered outdoor area solutions. Due to the restaurant being located near the seafront, parasols were not going to deliver effective cover, especially in times of high winds and storms. The restaurant needed a shelter which offered outstanding quality and structural strength, to further solidify the establishment's reputation as being one of the hotspots during the summer.
The renovation was carried out by a local builder, who called in A&S Landscape to discuss design options for the proposed canopy. The restaurant had three specific requirements. The outdoor canopies were to evolve the available space into an attractive, inviting area for dining, be of the highest quality to ensure year-round use, and most importantly, be designed to take up as little seating space as possible. The design team hurriedly got to work, using their years of expertise to help the restaurant find the right solution to their needs.
What was our canopy solution?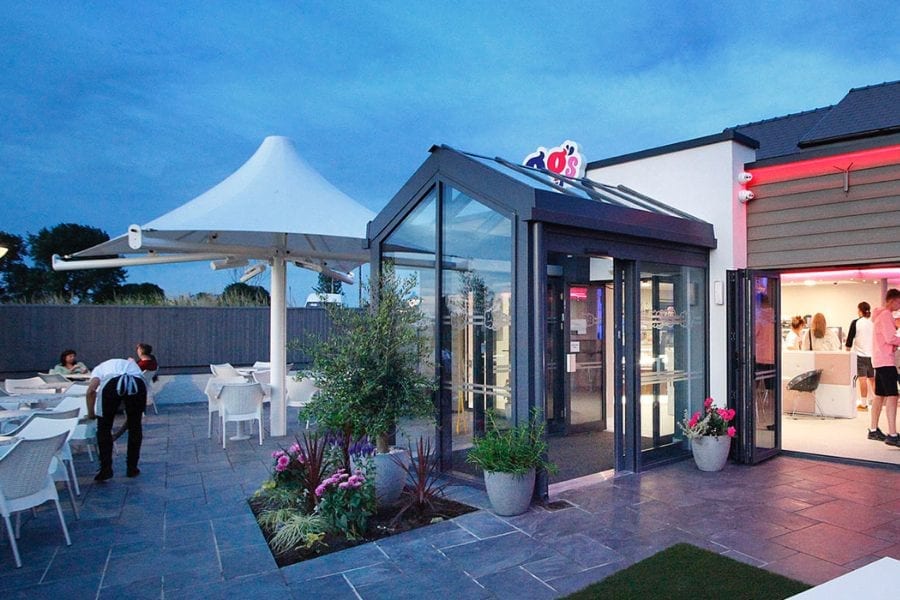 For us, there was one shelter that magnificently met all of the restaurant's wishes, the umbrella canopies from our Maxima range. The primary advantage of these types of outdoor structures is that they are supported by one single upright. As the upright takes up very little of the available space, the restaurant would not lose out on seating customers, and therefore income. The umbrella range of canopies really extend the profitable life of an outside dining terrace, and this was a major deciding factor for this canopy solution.
We installed two of each of these canopies, with each structure measuring at 4000mm x 4000mm. Both effortlessly fit several tables underneath, allowing for an optimum number of customers. Perfectly matching the restaurant style, their sleek and durable design was finished in a modern white. The waterproof PVC ensures for year-round use even through the winter months, and the giant umbrellas offer the perfect shade solution to sun damage in the summer.
What was the result of their new shelter?
The extra space that has been created by the cover has been put to excellent use. The two freestanding canopies look as though they have always been there, and this is now considered a superb featured area for guests to enjoy. Families are able to relax while dining, knowing that children are protected from the sun. Customers can even sit outside while it's raining. Not only this, but the tables and chairs can be stored beneath the shelter when not in use, which saves on vital indoor storage space.
About the client
The Estuary, in Penclawdd, near Swansea, is both a restaurant and a hotel.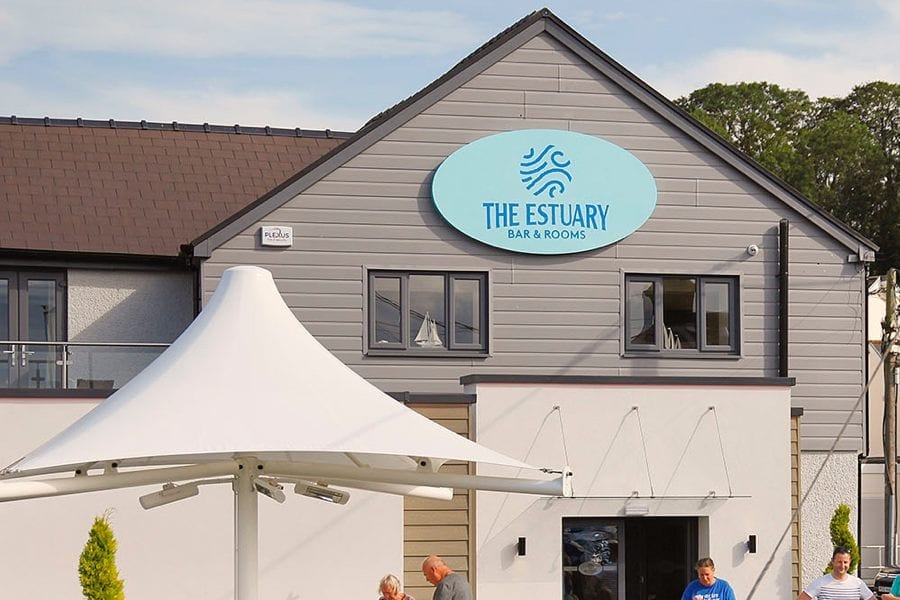 The addition of the shelter to the exterior spaces was part of a complete renovation to give the restaurant the massive boost it needed to compete with other businesses in the area. This was a fun, and exciting project to work on. We were incredibly pleased to install a shelter that was one of our design classics and perfectly suited all of their needs and requirements. The umbrella canopies were a superb option and were a great addition for the restaurant.
What is the difference between a restaurant awning and a canopy?
Often the word awning is one we've heard before. Perhaps you have a patio awning in your garden, or you have been tempted by a range of commercial awnings for your business. Are they the same thing as a canopy? Yes and no.
Awnings are a type of canopy as they offer a shade solution. The difference is that awnings are defined as covers that are attached to an exterior wall of a building. Often there is an extensive range of materials to choose from, but they still do not offer the versatility a canopy does. Like an awning, a canopy can be attached to a wall, but can also be freestanding. This gives you a much wider range of solutions to choose from.
When considering covered seating for your outside space, it's incredibly important to consider all options. If you want a bespoke shelter, it is paramount that you consider the incredible range of canopies on offer. This will give you access to products with the highest standards, a huge choice of design specifications, as well as a vast selection of additional features. To make sure your business isn't missing out, outdoor area solutions should not be narrowed down to one type of canopy such as an awning and all cover technology should be considered.
This may still be a little confusing, if so why not give us a call on 01743 444100 to speak to a member of our friendly team?
Why choose A&S Landscape?
With 44 years of experience delivering bespoke shelters of the highest standards across the UK, we have helped restaurant, cafe and bar owners to make the most of beautiful weather through the development of covered outdoor space. With the covered seating, customers can enjoy their meals with the highest satisfaction and maximum comfort throughout the year. Like The Railway Inn, we consider your needs for your business fully and foremost, right at the initial design and planning stage.
We ensure that every customer we work with, whether this is a school, a healthcare site, or a university, has the best experience with us. Each customer is left 100% satisfied with our service, which is evident from the long list of positive feedback we have received. Whatever your specific requirements, we have you covered!
To discuss your perfect outdoor cover solution, please don't hesitate to get in touch with our friendly team on 01743 444100 or at [email protected].

The Estuary Before and After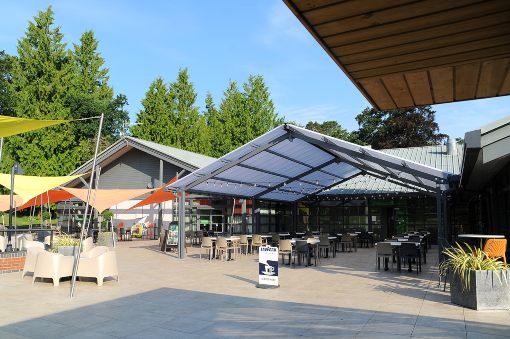 A&S Landscape had better timescales and were more helpful than other company we looked at.
General Manager - Whitemead Forest Park
View Project