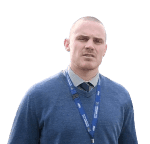 A&S Landscape was very competitive. We chose them based on the time they had invested before we ordered.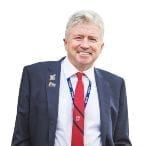 The whole process was fantastic. A&S Landscape kept to their timescale, which was perfect. They do as they promise.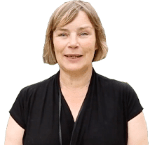 A&S Landscape was clearly the right company. They worked very well with everyone at the school.
Create Inspiring Learning Spaces with Canopies for Schools
Outdoor covered areas designed and created around how pupils play and learn can make such a difference to schools.
To help cultivate a positive environment for both students and staff, there are many different types of canopies, such as school shade sails, that can make the most of the space at your disposal.
Whether you need a sheltered outdoor canopy for students to gather and engage in collaborative activities, a covered play space that encourages physical activity and exploration, or a serene environment where quiet reflection and study thrive, we have the perfect canopy solution for you.
With our expertise, your vision will become a reality.
By leveraging our extensive knowledge and experience in the education sector, we'll ensure your canopy build delivers the most positive outcomes.
To discover our bespoke services – or to get help and guidance on your project – please don't hesitate to contact our expert team.
Use Our Interactive Colour Tool to Design Your Canopy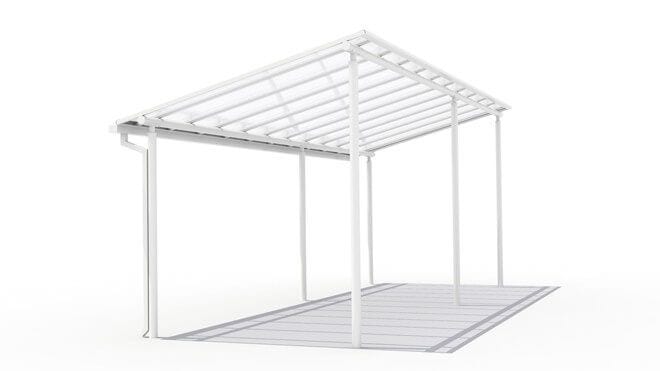 Why You Need an Outdoor Canopy for Your School
School canopies are used to create more usable covered space around school sites.
Some of the most common uses include:
Shelters are popular with both primary and secondary schools as there are a wide range of designs, colours, and sizes available on the market.
They also help students to spend more time outdoors in the fresh air, as they can be protected from a range of weather conditions.
Schools catering for younger children including infant schools, playgroups, and nurseries, often require an outdoor covered play area to ensure free flow play is possible in all weathers.
This has shown to have multiple benefits to young children's development, so shouldn't be overlooked.
With larger class sizes and increasing numbers, many schools welcome the addition of an outdoor classroom allowing teaching to be extended into the playground whatever the weather.
Each canopy provides a covered teaching area that has all-weather protection – just one of the many upsides of waterproof canopies for schools.
The Benefits of Canopies for Schools
Investing in a school canopy can bring countless benefits to both pupils and teachers.
Whatever your requirements, a canopy can bring great value, flexibility, and a stylish solution to your school.
Still unsure? Here are just some of the reasons why a school canopy is a worthwhile investment.
Safety Assured
When parents leave their children at the school gates, they want to ensure they are in safe hands. While we don't want to wrap our children in cotton wool, we want to ensure that avoidable harm is avoided.
An outdoor canopy is able to keep the ground dry – greatly reducing the risk of slipping, preventing skinned knees or other bumps.
As kids are rarely put off by the weather when it comes to running around, they can do this quite safely underneath the covered area.
High-Quality Protection, Whatever the Weather
All canopies by A&S Landscape are designed to withstand the full force of the British weather.
The full potential of your outdoor canopy is defined by this very feature – without an effective shelter, the canopy will have no value.
With A&S Landscape, you can rest assured that whatever shelter you choose, the final product will be long-lasting and provide maximum protection.
Outside Play, Every Day
Parents will be thankful that their children can spend time outside, as this is beneficial to their development. They'll also be pleased with tiring out the kids who have boundless energy.
An outside covered area can double as a waiting area for parents, too!
But the applications of school canopies don't end there. They can also be used as a play area, dining area, or teaching area. Whatever your requirements are, an outdoor canopy for schools is a flexible solution to your needs.
Our Range of Canopies for Schools
For over 40 years, A&S Landscape has been covering school grounds across the UK. We have helped numerous schools create their perfect outdoor canopy, so you can trust that with us, you'll only get the best.
We offer a wide range of canopies suitable for schools, including:
Can't Find Your Perfect Solution? Why Not Design Your Own!
When it comes to creating multi-purpose spaces that work for educational institutions, there are many considerations to take into account.
We understand that everyone has their own needs and desires, and our custom canopy option is here to help!
Our custom canopy design solution means we will be with you at every single step of the process. From the first design concept and even after your installation, we are here to answer any questions you might have.
For more information, feel free to call our friendly team on 01743 444100.
Glee with Three: Leeds West Academy Adds Three New Canopies
Based in Leeds, Leeds West Academy was searching for the perfect shelter solution to create more outdoor seating options. The team decided a trio of canopies would be the right way to achieve this.
They chose a mixture of polycarbonate and fabric designs that would give the students a variety of options whilst still complementing the rest of the school grounds.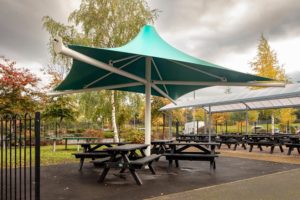 The new outdoor canopy for this school provided seating canopies, which has given the students the chance to be out in the fresh air, every single day no matter the weather.
They are now able to sit and chat with friends, refuel with snacks at break time, and eat their lunch under a range of stunning shelters.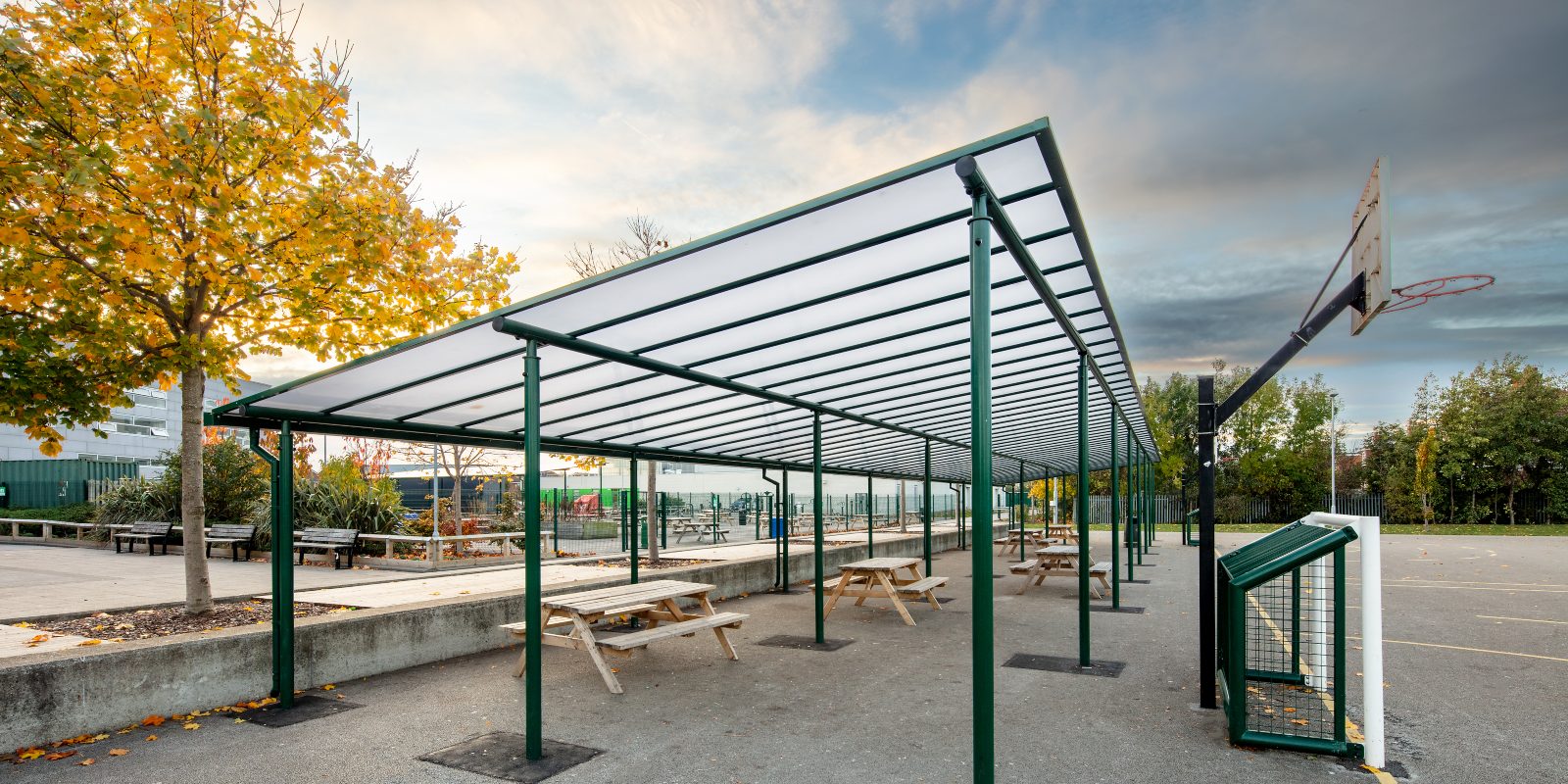 With more than 40 Years of Experience, Our School Canopies Can Transform Your Outdoor Space
Here at A&S Landscape, we specialise in creating versatile and cost-effective outdoor canopies for schools that maximise the potential of your space.
With extensive experience of partnering with numerous schools and learning centres, we have in-depth knowledge in construction, project design, briefing, and installation processes.
We've been helping to create elegant, versatile, and practical solutions for our clients in the education sector for more than four decades. So, we're confident we can help your school improve your outdoor spaces and help you ensure they reach their full potential.
If you'd like to discuss how we can help you find the perfect solution for your outdoor canopy for your school, get in contact with our friendly team.
Send us your email and an idea of your requirements and we'll get back to you with a quick price.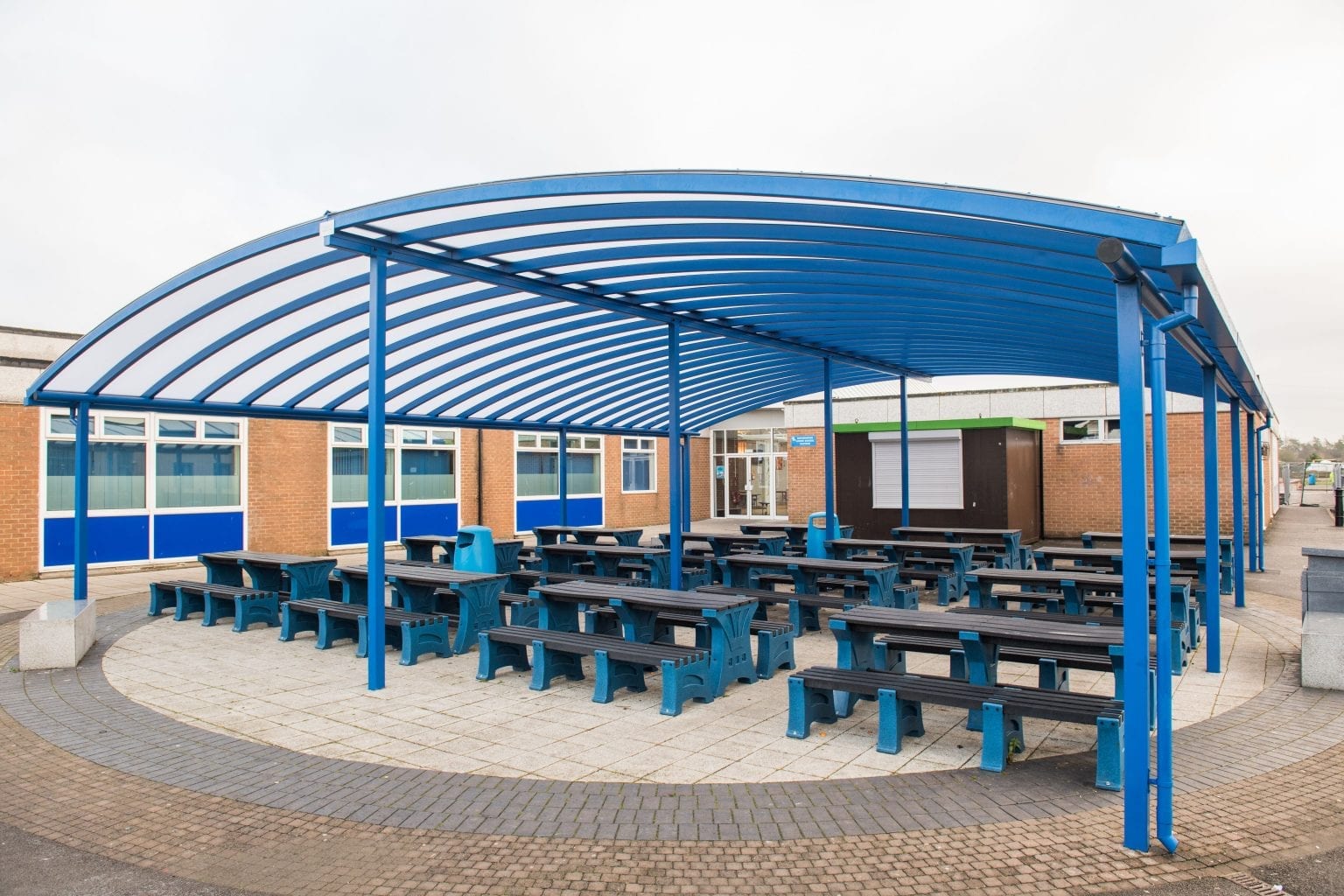 A&S Landscape really went the extra mile. Communication could not have been better.
Estates Manager - Tewkesbury School
View Project
FAQs
We appreciate that investing in any sort of canopy is a big decision. These FAQs should help you feel confident about your decision, but if you would like additional information, take a look at our FAQ page.
The exact price of your outdoor canopy for your school will depend on several factors, as we manufacture our shelters bespoke to each project.
The intended use of your canopy is a good place to start, as this will influence the roof designs suitable for your project.
The best way to find out which canopy will suit your budget is to get in contact with our team – you can call them on 01743 444100.
Each of our canopies is built to last – created with weather-resistant materials and durable metals that are specially developed to withstand the elements.
However, like most materials, it is important to keep an eye on general wear and tear. Our solutions shouldn't need too much upkeep, but it is important to occasionally check that everything is working smoothly and is in tip-top shape.
But you're not to worry, our maintenance manual packs – provided when we first install your canopy – will give you all the information you'll need!
If you are concerned about your shelter, feel free to reach out to our team and one of our experts can come out to perform an inspection.
Here at A&S Landscape, we are dedicated to ensuring a safe process throughout the entire canopy installation project.
Our experienced project management team provides a high-quality service to each and every one of our clients.
If you would like to find out more about our comprehensive range of accreditations and how we can apply them to your project, contact our team – we'd be more than happy to chat!
At A&S Landscape, we know that no two schools are the same.
That's why our team of experts is on hand to help you find the best solution for your project – whether you're looking for a shady spot, an outdoor learning environment, or a stylish walkway to fit with the overall look of your building.
Why not request a brochure to get a feel for our work and explore the wide range of canopies, sails, and shelters on offer.
But if you already have a product in mind, or if you'd prefer a little guidance as to the scope of work needed, our team will be more than able to provide assistance.
We'll be able to tailor our products to suit your needs perfectly, giving you a hard-wearing, invaluable resource that's as beautiful as it is practical.