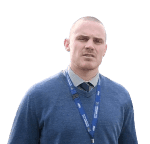 A&S Landscape was very competitive. We chose them based on the time they had invested before we ordered.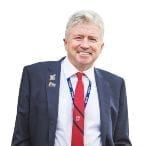 The whole process was fantastic. A&S Landscape kept to their timescale, which was perfect. They do as they promise.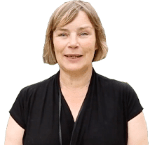 A&S Landscape was clearly the right company. They worked very well with everyone at the school.
School Canopies
Outdoor spaces that are designed and built around the way we want to live, work and learn can make such a difference to schools, as a positive environment can heavily impact the overall experience that both students and staff have while on campus. There are many different canopies and building solutions available to schools to help make the most of the spaces at your disposal.
Every building has its own requirements and features, which is why we take a highly personalised approach to our clients in the education sector. We base our guidance and plans on what is right for your school and buildings to make sure you're seeing the most positive outcomes from your canopy build. To find out more about our approach or to get help and guidance on your project, please don't hesitate to contact our expert team.
When it comes to creating multi-purpose spaces that work for educational institutions, there are many considerations to take into account. At A&S Landscape, we've been helping to create elegant, versatile, long-lasting and practical solutions for our clients in the education sector for more than 40 years, so we're confident we can help your school improve your outdoor spaces and help you ensure they reach their full potential.
What Are School Canopies?
School canopies are used to create more useable covered space around school sites. Some of their most common uses include covered walkways, cycle shelters, entrance canopies, playground shelters and dining area canopies. Shelters are popular with both primary and secondary schools as there are a wide range of designs, colours and sizes available on the market. They also help students to spend more time outdoors in the fresh air, as they can protect from a range of weather conditions.
Benefits of a High School Canopy
There are many benefits to installing a school canopy, these include creating a cost-effective way of producing more useable space to socially distance students, allowing lessons to be held outdoors and helping students to more time outside. They can also create a focal point on campus and are quicker and easier than building a formal extension.
Get a Quick Price
Send us your email and an idea of your requirements and we'll get back to you with a quick price.
See some of our featured school canopy projects
Curved Roof Playground Canopy in Devon at Bickleigh Down Primary School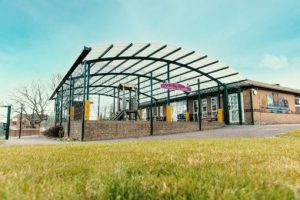 Bickleigh Down Primary School highly regards outdoor learning and play as an important and essential element of their curriculum and so they decided to add a large shelter to their playground. This would allow the teachers to take their classes outside more regularly, as well as enable the pupils to spend more playtimes outdoors too. A&S Landscape installed a Motiva Duo™ curved roof canopy, featuring Moss Green steelwork and Opal polycarbonate roofing. The young pupils adore their new play area and can now play outside no matter if it is raining. Plus, the staff no longer have to plan around the unpredictable weather if they want to take their lesson outside of the classroom. Overall, this project has been a huge success and we thoroughly enjoyed working with this great school. Click here to see more about the curved roof canopy at Bickleigh Down Primary School.
Ashton on Mersey School Add Straight Roof Shelters in Cheshire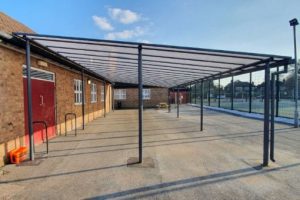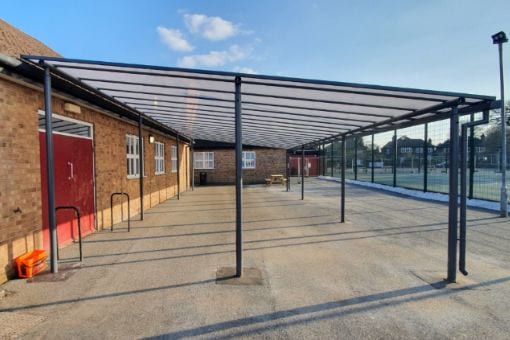 The hardworking students of Ashton on Mersey School would often be exposed to the poor weather while waiting to enter the school buildings. The staff decided to reach out to canopy experts A&S Landscape for a shelter solution. After carefully reviewing the requirements, we proposed our Motiva Cantilever™ and Motiva Linear™ straight roof canopies. The school was impressed by our plans and our installation team got to work transforming the outdoor areas. Now the students are fully covered by the canopies as they wait outside before their lessons – never again will a textbook get ruined by the rain! The sheltered spaces can also be used during break times, allowing the students to socialise outdoors even in poor weather conditions. Click here to read about the shelters we made for Ashton on Mersey School.
Outdoor Dining Shelter at Poltair School in Cornwall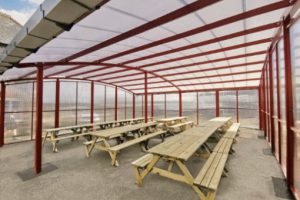 The fantastic team at Poltair School wanted to invest in an outdoor dining canopy to increase the school's seating capacity. It was important that the shelter was robust enough to withstand the strong Cornish winds so that it could be used all year round. A&S Landscape worked closely with the school to design the ideal solution, based on our Motiva Duo™ shelter. With the addition of side panels, the canopy provides great protection from the elements and the all-steel frame gives the structure the robustness it needs to deal with any weather condition. The students are thrilled with the new covered area and enjoy eating their lunch alfresco, come rain or shine. If you would like to find out more about the dining canopy at Poltair School – click here.
Curved Roof Canopies Designed for Great Torrington School in Devon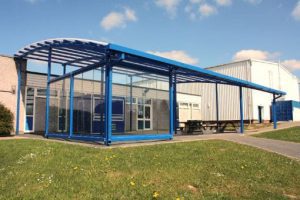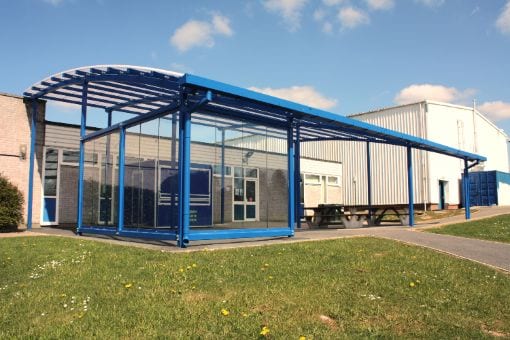 Great Torrington School were looking to add two shelters to their campus to further improve the facilities on offer to the students. After completing some online research, they came across shelter specialists A&S Landscape. Our design carefully reviewed the school's requirements and proposed that we install one Motiva Duo™ and one Motiva Mono™ canopy. With the simple, yet effective, addition of side panels to the canopies the new shelters have created ample covered space for the students to use. Now when they are queuing to use the 'snack shack' food pod, they are protected from the weather and they can then enjoy their food under the canopy too. The Gentian Blue used on the framework of both of the shelters also adds a splash of colour to the area. Learn more about the curved roof canopies at Great Torrington School here.
Ysgol Dinas Bran in Denbighshire Add Umbrella Canopy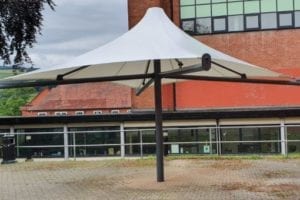 With the Welsh weather not exactly renowned for hot temperatures and sunny skies, Ysgol Dinas Bran decided that adding an area of cover to the site would be a worthwhile investment. The school identified an underused area of the site which would benefit from the addition of a school canopy. We were asked to design, manufacture and install our stylish Maxima Umbrella™ fabric roof canopy. Made to the overall size of 5000mm x 5000mm, the umbrella canopy has created enough covered space for several students to use at once. The Slate Grey steelwork and white material used with this design adds a sleek and subtle look to the area. The school are delighted with the finished product and the new picnic area they have been able to create for the students. Learn more about the umbrella canopy we made for Ysgol Dinas Bran here.
Read Our Featured School Canopy Project
The Perse School in Cambridge add Fabric School Canopies

What was the project brief?
The Perse School in Cambridge is one of the UK's leading Independent Co-educational school for boys and girls aged 3-18. With an already magnificent campus and identifying as a school that commits to all-round development of its pupils, the school saw the value in developing their outdoor spaces. The site had recently added a newly paved area. The overall aesthetics were great, but it was an unfinished project. They knew to complete this area a school canopy would be their best choice.
Before installation, they needed to know that it would complement the school colours, would provide an efficient shelter for the children, and could be installed without damaging the paving stones. They knew they needed a company with extensive expertise, and that's when they brought in A&S Landscape. With all of the necessary requirements in consideration, A&S Landscape quickly and efficiently started work on the chosen area.
What was our school canopy solution?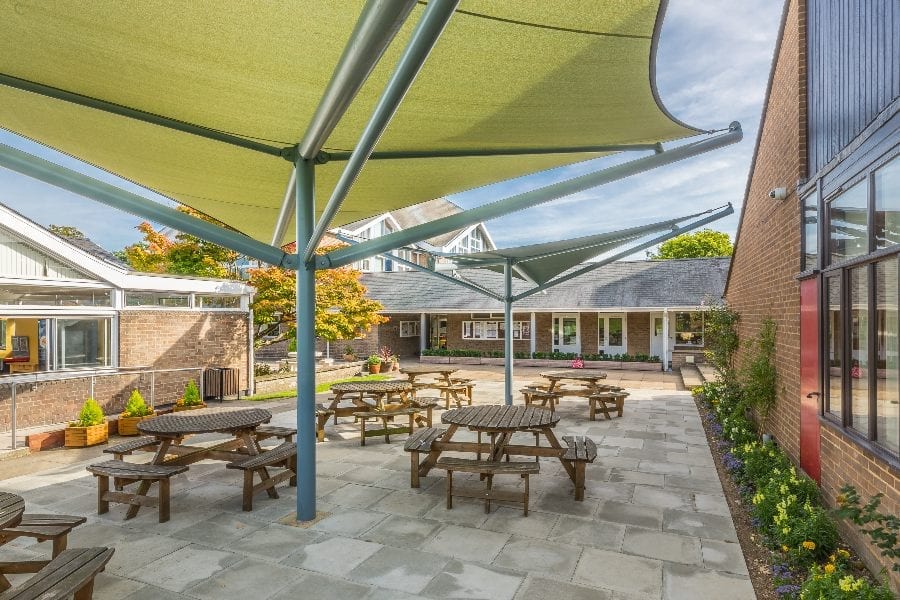 The school canopy that would accommodate all of the school's needs was none other than the made to measure Maxima StarSail™. A combination of a shade sail and umbrella design, this a wholly unique feature in any place it is situated. This canopy also boasts the longest guarantee on the market, is available in a wide range of colours and the resistant canopy structure offers some of the best weather protection. It is clear to see why this is a popular choice for schools.
To ensure the paving was preserved, A&S Landscape used a small crane to lift in the shade sails. This cut the installation time to just one day, a bonus for everyone. Paving preserved, the new shade solution stood proudly in place at the school.
What was the result of their new school canopy?
Needless to say, the school were extremely pleased with their new outdoor eating plaza. With their top-notch educational facilitates, the learning environment has only improved since the creation of an ideal shelter to eat outside. It's a pleasant place to socialise with friends, as the students have been thoroughly enjoying since its installation.
Not only that, the canopies have provided the ideal learning space for outdoor education. Teachers are happy that they are able to take the children outdoors for fresh air which stimulates learning, focus and concentration. This is one of the biggest advantages to a school canopy, you are able to create the extra space you need for teaching, dining and other school activities.
About the client
"At The Perse School, our values shape what we do and how we do it. Alongside endeavour and scholarship, we promote balance, well-being and perspective." In this short self-statement, The Perse School describe their commitment to providing a second-to-none education experience, and the holistic approach they adhere to. Located in the beautiful town of Cambridge, this school is regularly featured in the top 25 schools nationally, something they are very proud of.
Working with The Perse School was a fantastic experience. The project presented challenges, we had to ensure that the new paved area was not damaged during the installation, but with the helpful nature of the school, this challenge was easily overcome. We had a particular fondness to this school due to their commitment to the personal development for each and every student and this was clear to see in all members of staff whom we worked with.
Why invest in a school canopy?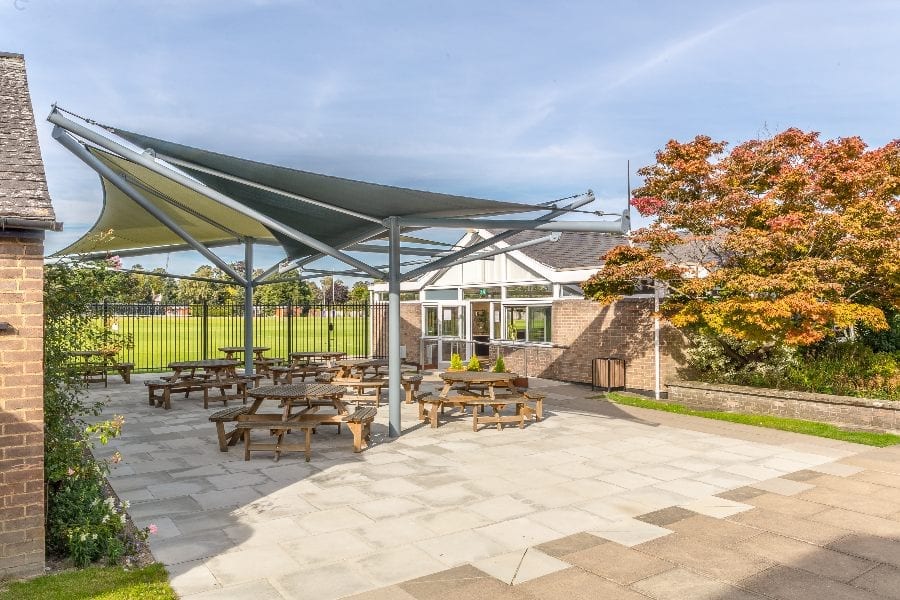 Investing in a school canopy can bring countless benefits to both pupils and teachers. Whatever your requirement, a canopy brings great value, flexibility to your design and a truly stylish solution. Here are just some of the reasons why a school canopy is a worthwhile investment.
Safety
When parents leave their children at the school gates, above every other worry, they want to ensure they are in safe hands. While we don't want to wrap our children in cotton wool, we want to ensure that avoidable harm is avoided. An efficient shelter keeps the ground dry reducing the risk of slipping. As kids are rarely put off by the weather when it comes to running around, they can do this quite safely underneath the covered area.
Outside play is available all year round
Parents will be thankful that their children can spend time outside, as this is beneficial to their development, they'll also be pleased for the tiring out of kids who have boundless energy! An outside covered area can also double as a waiting area for parents too. But the applications of a school canopy doesn't end there, it could also be used as a play area, dining area or a teaching area, whatever your requirements are, an outdoor canopy is a flexible solution to your needs.
High-quality protection from the weather
All canopies by A&S Landscape are designed to withstand the full force of the British weather. The full potential of your outdoor canopy is defined by this very feature, without an effective shelter, the canopy would have no value. A&S Landscape can guarantee to design you a canopy that is built with robust, durable materials, like our Motiva Bespoke Canopy, which is predominantly used for entrance canopies, or the covered MUGA, which is a covered sports ground. Whatever shelter you would like, you can be assured that the final product will be long-lasting and provide maximum protection.
How A&S Landscape can help you
A&S Landscape has been covering school grounds across the UK for 44 years. With a predominant amount of our work taking place within an education setting, we have developed highly sought-after expertise in the sector. We can help through the whole process and will always ensure you are presented with all the options available to you before you make a decision.
Our friendly, reliable and personal service is what sets us aside from our competitors. We won't just offer you a predesigned canopy, we will take the time to explore your options with you, to ensure you are happy with the end result. With a whole host of varieties to choose from – canopies with side panels, fabric shelters, curved roof variants – we know how important your canopy project is to you, and for the children it will benefit.
If you'd like some inspiration please visit our product gallery where we have more than 1500 images of similar, yet unique projects. Or if you have any questions at all about your cover solution, please get in touch with our friendly team on 01743 444100 or [email protected].

The Perse School Before and After
Use Our Interactive Colour Tool to Design Your Canopy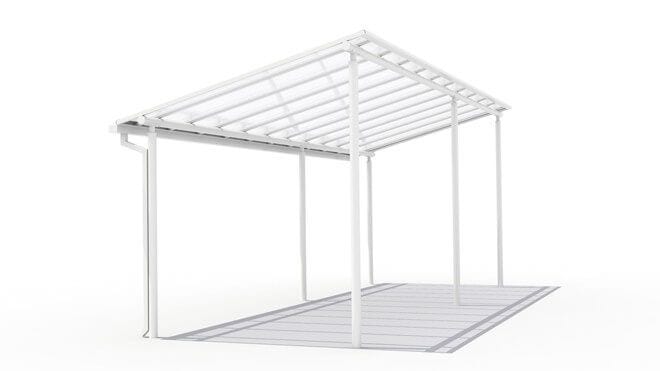 Canopies for every school type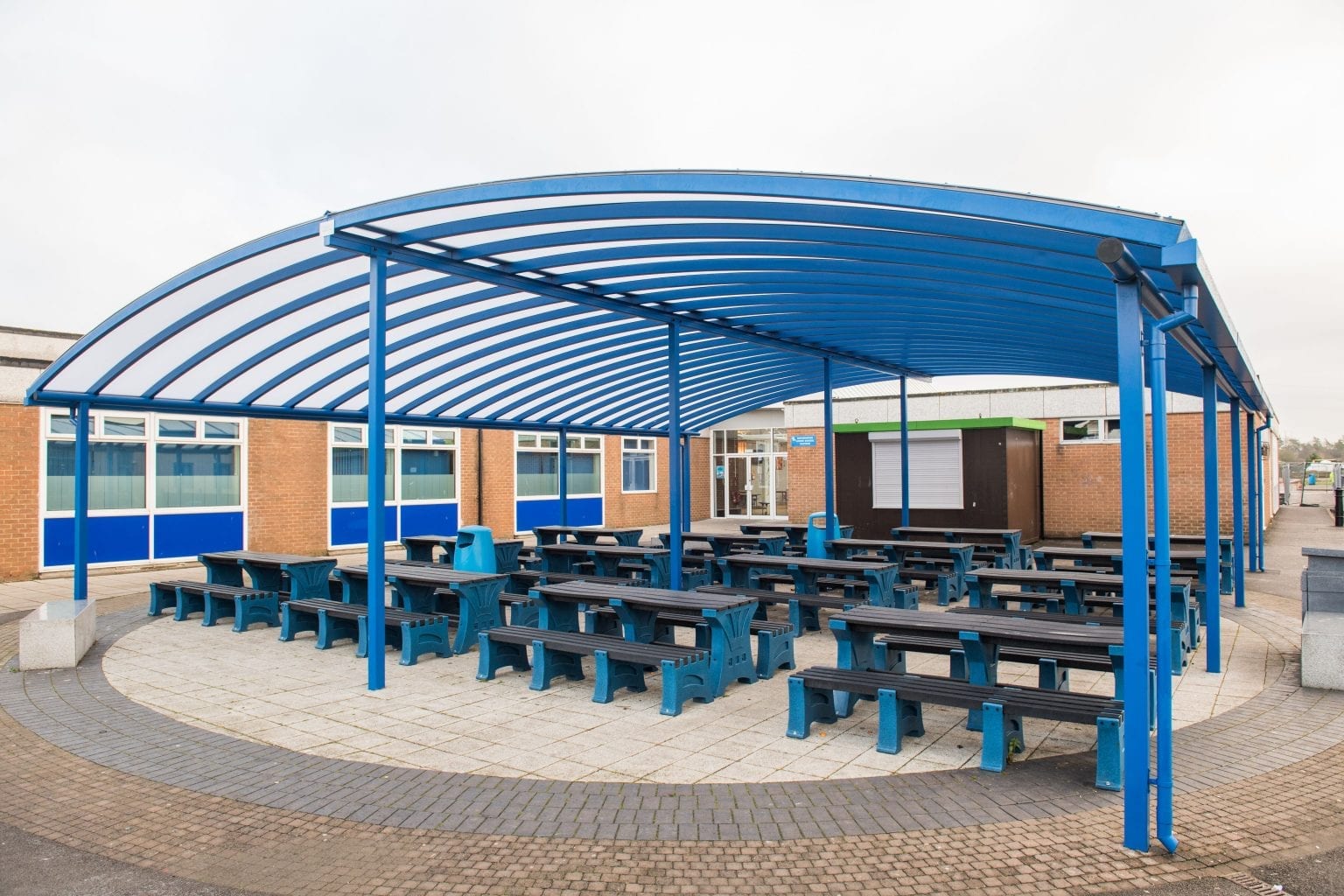 A&S Landscape really went the extra mile. Communication could not have been better.
Estates Manager - Tewkesbury School
View Project
See some more of our featured school canopy projects
Fabric Dining Shelter Designed for Hillview School for Girls in Kent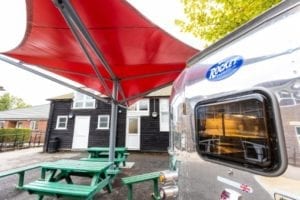 Hillview School for Girls in Tonbridge wanted to add some shade to their campus so the students could eat their lunch outside. They had installed a retro-style polished chrome food pod and set up some picnic benches nearby, but this area wasn't complete without a weather-proof shelter solution. In keeping with the stylish trailer, we proposed we install our trendy Maxima StarSail™ fabric canopy. Using a singular upright, this design maximises the amount of covered floor space created. The school choose to use a vibrant red Poppy coloured fabric for the canopy, contrasting perfectly with the subtle Squirrel Grey steelwork. Now the students can enjoy their lunchbreaks outside under the fabric shelter all-year-round, come rain or shine. This will have many benefits on their mental and physical health and will relieve pressure from the original dining hall inside the school. Another fantastic job completed by the A&S Landscape team! Click here to find out more about the fabric shade sail we designed for Hillview School for Girls.
Umbrella Canopies Designed for Haughton Academy in County Durham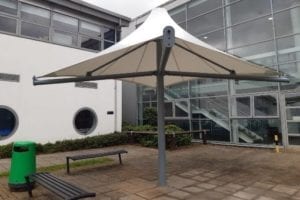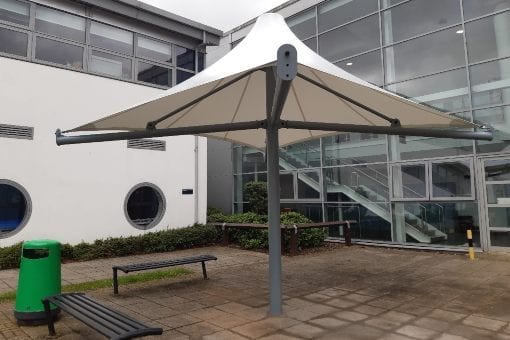 Haughton Academy approached A&S Landscape with the aim of creating more outdoor sheltered areas with a structure which worked with the existing architecture and surrounding environment. As the canopy design was a priority, our design team proposed we installed two Maxima Umbrella™ canopies from our fabric range. Made with a waterproof PVC fabric, the umbrella shelters were a stylish and practical option which fitted the brief perfectly. The white fabric chosen for this project works well with the surrounding buildings which also featured a white finish. As the Maxima Umbrella™ only uses one upright, there is plenty of space underneath the cover for many students to gather. The newly created spaces could be used during break and lunchtimes, as a spot to socialise, refresh and relax out in the fresh air. We really enjoyed working with this fantastic school and we hope the canopies are used for many years to come. Learn more about the umbrella canopies we made for Haughton Academy here.
Boulevard Academy Add Straight Roof Canopy to Playground in Hull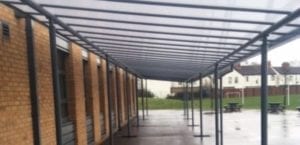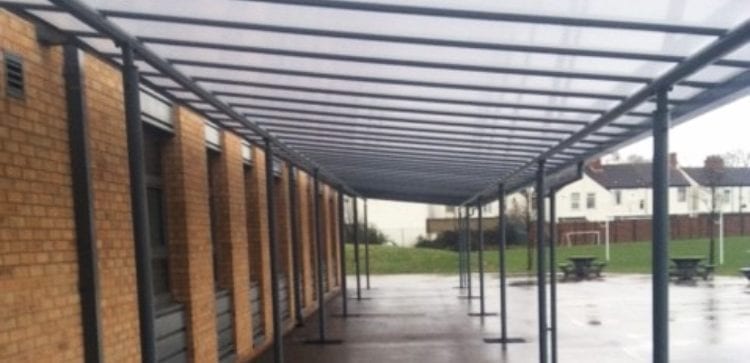 Nationally schools are facing the challenges of dealing with rising pupil numbers and Boulevard Academy in Hull was no exception to this issue. Working with a tight budget, the staff had to find a cost-effective solution that would create more space for the students to use. After careful consideration, the team at the school decided that a playground canopy would the best option and set about trying to find the best supplier. A&S Landscape was asked to design, manufacture and install a Motiva Linear™ straight roof polycarbonate canopy. The finished shelter was made to an overall size of 55000mm x 4000mm and so plenty of space has been created. The students can now use this area during their breaks and lunchtime if they want to enjoy some fresh air during the day. The teachers could also take their lessons outdoors and turn the shelter into an outdoor classroom to create an engaging and memorable class. Find out more about the straight roof canopy we added to Boulevard Academy.
Fabric and Polycarbonate Design Canopies Installed at The Austen Academy in Basingstoke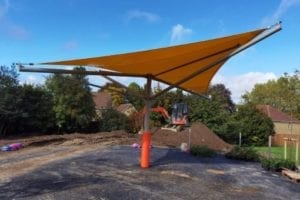 A new, purpose-built school designed for students with special communication needs, The Austen Academy was looking to add several canopies to their site. Set to open in 2021, the team wanted to ensure the school would provide the best learning environment possible for the pupils. We installed a total of four school canopies, from both our Motiva and Maxima ranges. Two Motiva Linear™ straight roof canopies, one Maxima Tepee™ and one Maxima StarSail™ were all added to the new school. When this exciting new school does open its doors, the pupils will have plenty of options of where to spend time outside. The external space will also be useable throughout the year, in a range of weather conditions. There are many benefits to spending time outside during the school day, and it's great that this school has invested in making their outdoor space more accessible. We thoroughly enjoyed working on this project and can't wait to finished photos of the school! Learn more about the shelters we installed at The Austen Academy here.
Curved Roof Playground Canopy Made for Holmer C of E Academy in Hereford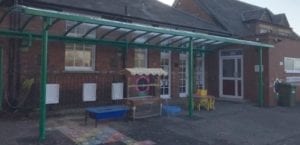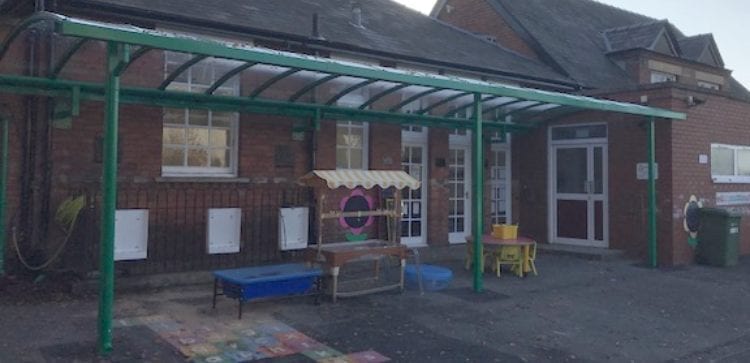 Based near the A&S Landscape head office, Holmer C of E Academy was looking for a company to help with their playground canopy requirement. The excellent teaching team knew the importance of outdoor play and therefore wanted to allow their pupils to spend more time outside during the school day. A&S Landscape was asked to design a curved roof canopy which would cover a section of the playground. The Motiva Duo™ shelter was installed to an overall size of 9435mm x 3550mm and was finished with Signal Green coloured steelwork. Not only does the canopy give the pupils a covered space to play under, but it can also be used to store outdoor play equipment. This will save valuable storage space inside the school and protect the equipment from any poor weather conditions. Overall, we would say this project has been a great success, and we are glad we helped to further improve the schoolchildren's learning experience. See more details about the curved roof playground canopy at Holmer C of E Academy.
School Canopy Applications
There are numerous applications for school canopies. As well as enhancing the building and surroundings, they are ideal for protecting staff and schoolchildren in all weathers; transforming previously unused areas into additional usable space come rain or shine. Our school canopies are suitable for a wide range of uses including free-flow play areas, additional classroom space or to cover seating and dining areas. Children of all ages are able to enjoy their lunch outdoors and socialise with their friends in the fresh air.
School Canopy Prices
A&S Landscape offers a full range of canopies for schools ensuring we have something for every budget. The exact price of your outdoor canopy will depend on several factors, as we manufacture our shelters bespoke to each project.
The intended use of your canopy is a good place to start, as this will influence the roof designs suitable for your project. For example, if you wanted a structure to provide protection against all weathers, you may want to look at polycarbonate roof options. These models are also a great choice for creating covered walkways and outdoor classrooms. But if you only want to create shade, then a fabric canopy may suit you better.
The outdoor spaces you have available for the installation will also affect which product you chose to install. If you have ample space on your school grounds, you will have a wider range of canopies to pick from. Often secondary schools opt for the larger models, as they want to cover more space and protect more students. Primary schools typically choose school canopies that fit into their smaller areas and also suit the friendly and welcoming environment.
The best way to find out canopies for schools prices is to get in touch with our team. We can provide you with a quote, all we need is a photo of the proposed area and some rough dimensions. Our team will then work on creating a solution that meets all of your requirements, but one which doesn't break the bank.
Compliance
Our experienced project management team is dedicated to ensuring a high-quality service, professionalism and support to nurseries, schools, academies, colleges and universities across the country ensuring a safe project, certified staff and compliant with all current legislation. With over 40 years' experience working with schools, we have an unrivalled reputation in the industry and are the first choice of many Schools, Universities, Colleges and Academies as well as Local Authorities, Architects, Builders and Property Managers across the UK.
The Importance of Playground Canopies for Schools
Schools catering for younger children including infant schools, playgroups and nurseries, often require an outdoor covered play area to ensure free flow play is possible in all weathers. With larger class sizes and increasing numbers, many schools welcome the addition of an outdoor classroom allowing teaching to be extended into the playground whatever the weather. Each canopy provides practical benefits and a covered teaching area – providing all-weather protection – is just one of the many benefits of waterproof canopies for schools.
Learn more about how outdoor education can benefit children
Transcript
Dr. Toby Quibell (Wilderness Schooling):
My name is Toby Quibell, I'm a school teacher and an innovator. This is Wilderness Schooling. This is a great way to bring fullness of education experience to children. We all know about the attainment gap in classrooms. This program of Math, Science, and English outdoors is a great way to bring both color and attainment back into education.
Interviewer:
What's the best thing about these classes?
Pupil 1:
We go outside, we do treasure hunts and we play different games.
Voice-over:
Wilderness Schooling is designed with great care, and our skilled practitioners bring the curriculum alive, wrapped up in the children's experience.
Pupil 1:
We do stories outside, like we just did with Anita.
Anita Foster:
But you know, it wasn't a ghost, it was the magic of the forest. She was like, "I must be asleep, I can't believe this!"
Pupil 2:
The grass and the woods make your ideas. But in the classroom, once you've seen it once and then twice, for five weeks, you don't get any ideas. There is so much fun.
Interviewer:
Just tell me the best thing about coming here.
Pupil 3:
It's fun because I get to do a lot of adventuring things.
Voice-over:
It is fun, of course. The children clearly love being outside working with these wonderful practitioners in a beautiful place. But the genius of Wilderness Schooling is the way the fun is the vehicle for learning.
Cartin John (Children North East):
There's less pressure. It's not so stale as it were, and it's all very real. So when we're doing things like talking about story settings, they're making that setting, rather than just sitting at a desk and trying to pluck up this idea. Well, it's there in front of them and they're a part of it physically.
Jay Latimer (Teacher, Westgate Hill Primer):
The focus on it is Math, English and Science. But instead of the children just being in a classroom, we're taking that learning outdoors. We probably have to maybe show-off that at the end of the year, but the children are using higher-level language within the writing. Some of them are maybe able to stand up and perform and present in front of the class. So it's really lovely to give them the opportunity to experience what maybe they haven't experienced before.
Dr. Toby Quibell:
So we've seen some amazing results in children's attainment of Math, Science and English back in the  classroom as a result of Wilderness schooling. We have developed a number of ways in which the school can become involved with what we do. So I would invite you to get in touch to see how we could make this happen in your school.
Look through some of our canopies we've installed at schools
Outdoor Dining Area Canopy Installed at Whitecross High School in Herefordshire
School canopies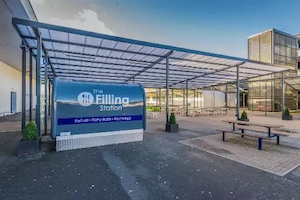 are used for all sorts of reasons, mainly to provide cover from the rain when pupils are enjoying their break times. However, Whitecross High School found they needed one for a slightly different reason. After a period of growth at the school, they realised they needed more space and lunchtimes. As it stood, there wasn't enough space for all pupils to eat lunch in the same dining room. They decided the way to solve the problem was to install an outdoor canopy. They chose a bespoke canopy that covers a wide space on their grounds, where they could place benches and tables. It's a solution that's proved popular with students, as now they can take their lunch outside and enjoy the great outdoors as they eat. Even if it's raining, they're protected from the rain by the canopy. Outdoor canopies for schools have so many uses, but this really is something different. See more about this dining area shelter we designed for Whitecross High School.
Dean Trust Ardwick School in Manchester Adds Straight Roof Canopies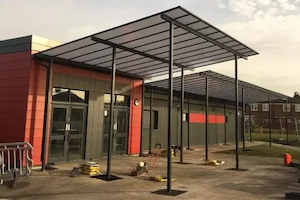 The team at the Dean Trust Ardwick School was looking for ways for their students to spend more time outdoors. They liked to socialise and spend time out there on their breaks, but if it was raining then it wasn't possible. The team recognised the need for them to be able to go outdoors and relax, so they looked for a solution. After speaking to us, they saw that outdoor canopies for schools were the solution. They settled on a straight roof canopy, that created a lot of covered space outdoors for the students to use. They're now able to use the school canopies to enjoy the great outdoors, no matter the weather. An added bonus is that the canopies perfectly complement the modern style of the school buildings themselves. The canopies have proved to be a popular solution, and now everyone can use the grounds on their breaks without worrying about being caught in the rain. Learn about the straight roof shelters we added at Dean Trust Ardwick School.
Morpeth First School in Northumberland Add Playground Canopy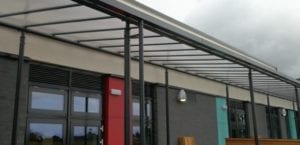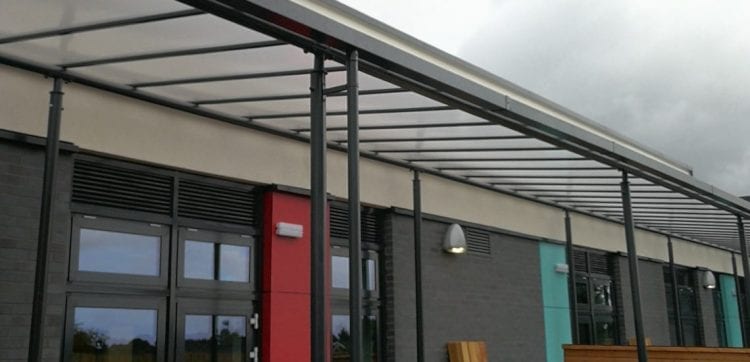 In a school of any size, you have an issue of being able to get around the school itself. Even in primary schools, where children stick to the same classrooms, they still have to move around and in many schools, there doesn't seem to be enough room. When Morpeth First School looked into school canopies, they were looking to make their outdoor spaces more useable. There is lots of outdoor space and playgrounds, but if the weather is bad children are forced to stay indoors. To stop this happening, they installed a smart-looking Motiva Linear canopy around the edge of the school building. It stops the rain, and even allows sunlight through while blocking UV rays. What's even better is outdoor canopies for schools like this make moving around the school even easier. They open up outdoor routes, so pupils can go on break without getting wet. When children need to take their breaks, nothing could be better. Click here to see more about the straight roof canopy we installed at Morpeth First School.
New Straight Roof Canopy Installed at Abbey Grange Church Of England Academy in Yorkshire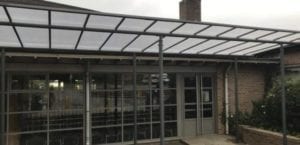 There's so much to think about when the numbers of pupils increase at a school. You need to have enough teachers for them all, enough classrooms, and more resources available to them. You also need to think about the space they have outside of lessons, too. That's what Abbey Grange Church Of England School found when they got an influx of new pupils. Their queuing space for the dining hall needed to be looked at, as it became essential to save space in the dining hall. However, they didn't want pupils to be queuing up in the rain. That's why they started looking into school canopies. They contacted us, and we were able to install a Motiva Linear canopy over the area. It's a small change to the school as a whole, but one that makes all the difference. Thanks to the outdoor canopies for schools available, now pupils can stay dry as they wait to get their lunch. To find out more about the straight roof shelter we fitted at Abbey Grange C of E Academy, click here.
Castlefort JMI Primary School in West Midlands Add White Curved Roof Playground Shelter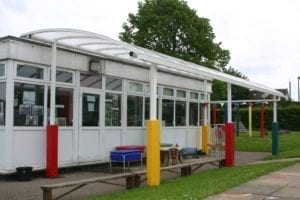 The team at Castlefort JMI Primary School have really added to the look and feel of their school by adding school canopies to the building. When they got in touch with us, they were looking for something that would fit in with the rest of the building and the grounds as a whole. They decided on a Movita Mono, as they offer great shelter and are designed to fit right against an existing building. The school knows how important the children's breaks are, and so these canopies allow them the chance to get outside no matter what. These outdoor canopies for schools are giving pupils the chance to enjoy the great outdoors, without having to worry about wet weather. What's also great about the canopies is the fact that because they're against the building, they're the perfect place for children to line up when they're ready to come back into the building after breaks. No more waiting in the rain to get inside. See more details about the curved roof canopy we installed at Castlefort JMI Primary School.
Curved Roof Playground Canopy Installed at Ludlow Primary School in Shropshire
There are so many opportunities for learning outdoors. If a school can find the space, they can bring in sand and water play, gardens, areas to run, and so much more. It really only is restrained by your imagination and the weather. Many British teachers would like to do more outdoor work, but they're stopped by wet weather. Ludlow Primary School wanted to do more outdoors, so they asked our team for a solution. We installed a Motiva Mono canopy, after considering several different school canopies for them. This has gone down a storm with both teachers and students. Now, they have so much outdoor space that they can use all year round. Having that canopy has allowed them to expand their classrooms and really bring a new dimension to learning. It's clear that outdoor canopies for schools really make a difference, as this school is living proof of that. Now, the pupils can spend as much time outdoors as they want. See more about the playground canopy we designed for Ludlow Primary School.