Finance Options at A&S Landscape
NEED the canopy now but it won't fit into this year's budget?
NEED shade in the playground but funds don't allow?
NEED cycle storage but don't know where the money is going to come from?
Many organisations and not least schools are feeling the squeeze on their capital budget but can they really afford to change nothing?
Maintaining the infrastructure of a progressive establishment in line with the high expectations that parents have for their children means that more than ever schools need to get the maximum out of every pound spent.
In these times of uncertainty, schools are increasingly and rightly careful about their investment, Headteachers, Bursars and School Managers do not want to be forced into buying cheap or doing half a job. Rising material costs will always mean that any structure will cost more next year and completing works in stages is normally less efficient.
Our products have long been recognised as offering exceptional value for money, particularly when considering whole life costs. A&S Landscape can now help you secure the products you need while easing your cash flow and helping you manage your budget more efficiently, meaning that acquisitions can be made in the best strategic interests of the school rather than driven by the constraints of the annual budget.
Please enquire about our finance options. We've also created a handy frequently asked questions page all about our costs and financing to help you understand your choices. And we've also recently uploaded a handy guide on understanding the new IFRS 16 changes and how this affects school finances.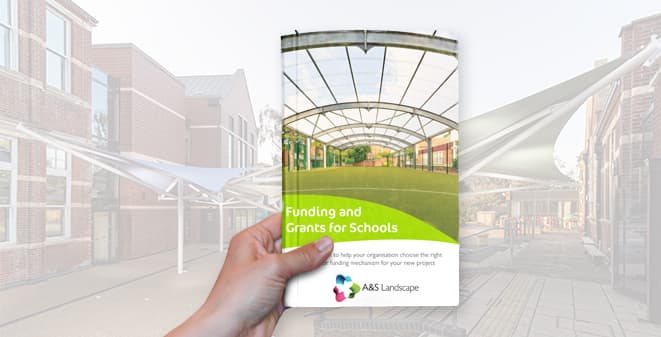 A free guide containing information on over 80 different grant schemes available to schools