Shade Sails
Add character, dimension, colour and shade and shelter to any area with shade sails
Enquire Now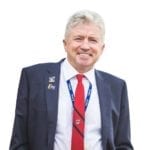 I would recommend A&S Landscape to anybody. They were very professional in the way they dealt with us.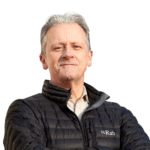 The whole process was stress-free; the installation was done safely. They couldn't have been more professional.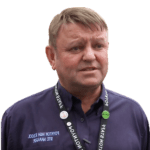 Right from the start it was good working with A&S Landscape, they are marvellous. The team worked very efficiently.
Maxima Shade Sails
A&S Landscape is pleased to bring you a superb range of shade sails. Our fabric sails add character, dimension and colour to any area.
By creating an area of cool shade, a shade sail can greatly increase the area's functionality throughout the hottest part of the day whilst reducing exposure to harmful UV rays.
The Maxima range of fabric shade structures comes in an array of shapes and sizes. They are bold, bright and functional, making them ideal for many applications, especially school shade sails.
If you are looking for the best shade sail, then look no further than A&S Landscape.
A Canopy Solution for All Occasions
From simple four-post tensile structures through to the mighty Maxima StarSail™, we have a shade solution for your requirements.
Our shade cloth is a strong outdoor fabric for use in tension structures. It provides strength, and durability and offers the utmost UV protection. Many of our shade structures are available with waterproof PVC fabric, for year-round use.
A good shade sail installation depends on thoughtful planning, good design, and correct materials. Full site surveys, CAD drawings and project management are all part of our standard service.
We design and manufacture the highest quality to create superior shade sails. Our dedication to providing an efficient and reliable service has seen us develop great working relationships with many of our clients.
Have you seen our other fabric designs?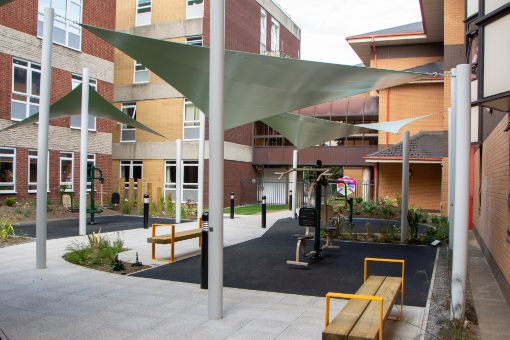 It was very good service, excellent. I have already recommended A&S Landscape.
Technical Director - Rotherham General Hospital
View Project
How Do I Care for My Shade Sail?
To clean your shade sail, we recommend the use of a mild detergent with the use of a low-pressure water hose and a soft scrubbing brush.
Tip: Do not use abrasive/chlorine-based cleaners or a stiff brush.
Ensure that the shade material does not come into contact with chemicals, as this will damage your shade sail, and this is not covered by the warranty.
It is advisable to take your sail shade down in the winter months. It's preferable to store the shade sail in a protective bag to keep out any vermin.
Fabric is a great diffuser of light. The top surface of the canopy may become dirty over time, but from the underside, the surface soiling is rarely noticed.
In most cases, shade sail cleaning is a very easy operation to carry out. The purpose is primarily to remove built-up areas of permanent dirt, on both the fabric and the steelwork which can act aggressively against the surface. A secondary benefit is improved brightness under the canopy.
How Often Should I Clean My Shade Sail?
It is good practice to clean most structures every couple of years.
However, on large structures, access to all areas of the canopy is unlikely to be easy, so cleaning may well be less frequent.
In many cases, however, cleaning can be quickly and easily carried out by any cleaning contractor or caretaker using mild detergent, soft brushing and lots of clean water to rinse.
By ensuring long-term cleanliness of the sail shade, the benefits will be a longer life for the fabric, and a better-looking, better-maintained structure.

Featured Case Study: Coleg Gwent, Wales

Top-performing college Coleg Gwent in Wales required a covered area solution for their modern Newport campus. While the college is known for its excellent performance, it also has one of the biggest student populations, with over 23,000 students studying there.
In their hunt for a great shade solution for their college, they approached family-led, canopy experts A&S Landscape.
They intended for the shelter to mix aesthetically with the existing buildings, to ensure the modern feel they had created was maintained.
The existing patio was to be transformed into a pleasant outdoor space, where the students could socialise, eat and relax while enjoying maximum sun protection.
What was our canopy solution?
To keep in line with the modern look of the college, we went for the stylish Maxima Sail™ as the covered area solution. The elegant shade sail structure was constructed from of two square shade cloth sails, fixed to six steel anchor points. The steel framework was then galvanised for extra strength.
These types of canopies are a popular choice for colleges, due to their unparalleled flexibility.
Custom shade sail structures can be configured in many different ways. They can overlap, have square or triangular sails, or when there is a unique necessary requirement, there is the option for a bespoke shade sail canopy.
These custom sail shades are truly a spectacular combination of a high-quality effective barrier, with that added wow factor.
What was the result of their new canopy?
The sail cloth awnings designs were a perfect fit for the Newport campus.
With the addition of tables and benches underneath, the sail shades completely transformed a previously neglected area of the existing patio into a great place that can be used for eating and drinking, socialising or studying.
With the sail material delivering a 90-98% UV protection rate, the students can now remain sun-safe at all times of the year.
They are a true statement of vibrancy, and with their great, dynamic shape, they are an effective and stylish solution.
Shade sail structures are highly popular for a whole host of reasons, not only do they have such high structural flexibility, but due to the lasting quality of the shade features, they have an unrivalled life expectancy.
These custom fabric structures are also great additions to primary and secondary schools and universities.

Coleg Gwent Before and After
Are Shade Sails Waterproof?
While they are typically manufactured to offer heavy-duty sun protection, an important thing to remember is that sail shades are not normally typically suitable for all-year-round rain protection.
If you require a shelter that offers rain protection, you can swap the shade cloth for waterproof PVC. This is the slightly more expensive option, but it would mean that your shelter would offer the ultimate combination of summer and winter use.
Both fabrics have the option of a large selection of colours, so either of these shade structures is suitable for blending with an existing structure.
We have a fantastic range of shelters and the best shade sails with amazing attributes available, and if it is specifically a waterproof canopy that you are after, make sure to give us a call to discuss your ideal solution on 01743 444100.
Where Can Shade Sails Be Installed?
Shade sails are a fantastic covered solution for a wide variety of applications and environments, including:
Nurseries & Primary Schools
Shade sails are a perfect addition to any nursery or primary playground. Thanks to the UV protection properties of our high-strength fabric cloth, shade sails allow nursery children and primary school pupils to play outside and enjoy the fresh air while remaining safe from harmful exposure to the sun.
What's more, our shade sails' bright, eye-catching colours will go down a treat with young children while their robustness and durability mean they're built to last, even with little ones running about!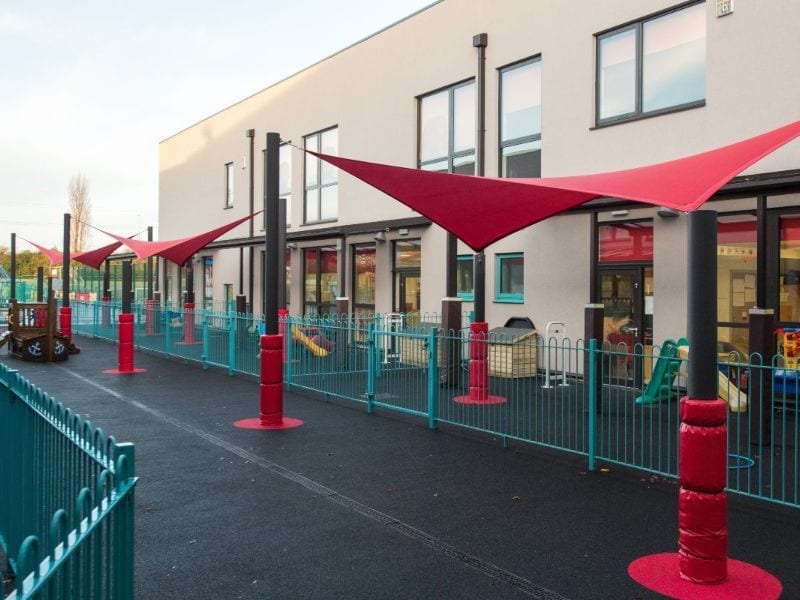 Secondary Schools and Sixth Form Colleges
Shade sails serve many different purposes in secondary schools and sixth-form colleges. A popular choice for outdoor seating areas, shade sails give students a shaded and sheltered space to eat their lunch alfresco style — or to simply socialise and hang out with their friends while enjoying the fresh air.
This will do wonders for your students' well-being which, in turn, will help to raise your school's reputation.
Furthermore, instead of taking the costly route of extending your dining room, bespoke shade sails allow you to increase your seating capacity in a much more affordable (and aesthetically pleasing) way while keeping your students onsite and out of trouble during lunchtimes and break periods.
Colleges and Universities
With many colleges and universities across the UK benefiting from multi-million-pound developments over the last few decades, it's important that you find a covered solution that complements your state-of-the-art campus without looking out of place.
By combining practicality with aesthetic beauty, sail shades allow you to provide your students with much-needed shade and shelter, whether it's for studying, socialising, eating or meeting outdoors, while enhancing your campus in a way that captures the quality of your higher education courses.
Thanks to their structural solidity, high-strength materials and striking design, shade sails not only improve the experience of your current college or university students but are sure to impress future applicants upon their visit to your campus.
Parks and Public Spaces
When it comes to parks and public spaces, a covered area solution needs to be both fun and functional.
Thanks to their tensile UV-resistant fabric, shade sails provide much-needed shade for children, safeguarding them from the sun's harmful UV rays as they play in the park.
They can also be used for outdoor seating or café areas to keep parents safe, dry and cool while they keep an eye on their children.
Our high-strength, high-quality materials mean our shade sails are built to withstand the rough and tumble of a children's play area, as well as our unpredictable British weather!
Thanks to their vibrant shade sail designs and variety of colours and finishes, our shade sails add brightness and buoyancy to any park or public space.
Garden Centres
Shade and shelter are absolutely essential in any garden centre.
Covered solutions are needed to protect not just your customers, but your products, too — especially wooden, steel or metal items that can degrade when exposed to the elements for too long.
Patio sails can do just this, providing shade and shelter from whatever our unpredictable British weather throws at us while enhancing your entire garden centre site.
Beyond their purely practical benefits, our range of stylish shade sails can improve your garden centre's hospitality provision, especially when it comes to your onsite café or refreshment area, giving your customers a place to sit down, relax and enjoy a hot cuppa and a tasty treat.
Public Attractions
Between outdoor eating areas, viewing areas and queuing areas, there is a high demand for covered spaces at any public attraction, whether it's a theme park, a zoo or a museum. 
Shade sails provide shade and adequate protection for all of these applications, ensuring your visitors remain dry, safe and protected so they can enjoy their day to the fullest.
A sleek, stylish and striking shade sail can be an attraction on its own, so installing one at your entrance or around your exterior can help to drive more people through your doors.
Pubs, Restaurants and Hotels
Whether you run a pub, a restaurant or a hotel, comfort is something that will always rank high for customers when deciding where to spend their money — and shade sails provide just this.
From creating a cool, shaded and UV-resistant area in the hotter months to providing a dry, sheltered and wind-protected space in the wetter ones, shade sails offer complete protection for outdoor areas in the hospitality industry, whether these areas for eating, drinking, smoking or waiting.
Shade sails can not only improve the experience for your existing customers, but they can help you to attract new customers, too.
Thanks to their cool design and brilliant colour combinations, shade sails are guaranteed to catch the eye, enhance your establishment and help you to entice more paying customers through your doors.
What are the Benefits of Shade Sails?
From 98% UV protection and thorough protection from the elements to easy and affordable installation, there are many reasons to invest in shade sails.
Weather and UV protection
With shade cloth or waterproof fabric options, rain or shine, you can rest assured that a bespoke shade sail from A&S Landscape can protect you from all the elements.
While most of us can agree that getting plenty of sunshine is important — not only for our tans but for our health and happiness — too much exposure to direct sunlight can increase your risk of skin cancer. That's why UV protection is so important, especially for young children who are most likely unaware of this danger.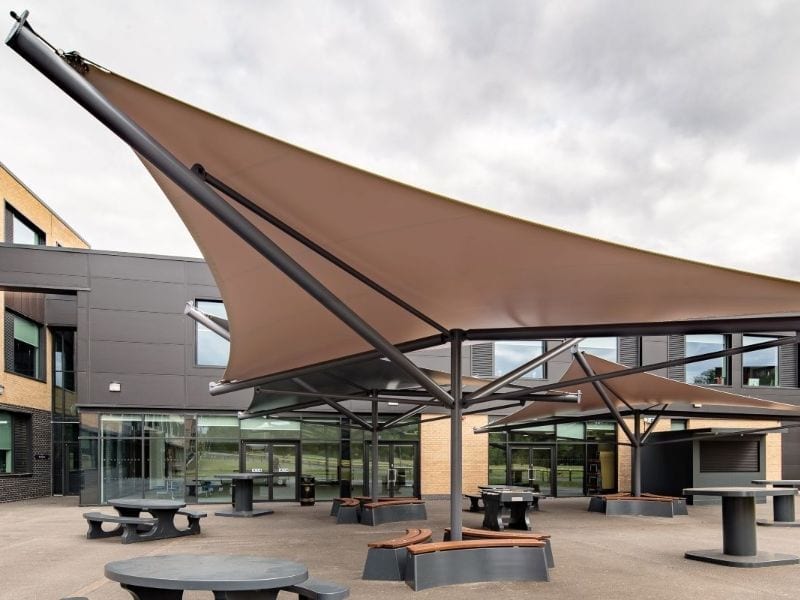 At A&S Landscape, our shade sails UK range uses high-quality shade cloth that offers 90-98% UV protection along with a multi-year UV degradation warranty.
Whereas in the past shade fabric would often suffer from UV degradation, we add UV inhibitors to our shade cloth during the manufacturing process, ensuring it provides safe protection from the sun for many years to come.
As an alternative to shade cloth, we use PVC fabric, which is an excellent waterproof option that boasts an even longer lifespan.
Sleek and stylish
Our sail cloth shade canopies aren't just functional and durable, but they add a bold, elegant and dynamic focal point to your premises.
Between the sleek and striking appearance of the Maxima Sail™', the smart and timeless design of the Maxima Umbrella™, the snug yet sturdy feel of the Maxima Tepee™ , and the trendy and breezy look of the Maxima StarSail™, our range of high-quality shade sails will enhance any space, whether it's a playground, a college or university campus, or a pub or restaurant.
Affordable and cost-effective
Shade sails offer high-quality shelter without the high costs. Thanks to their minimalistic designs, they're reasonably priced and offer great value for money while still delivering all the benefits you want from a covered area solution, including weather protection, UV resistance and a long lifespan.
When used to provide cover for outdoor eating areas, shade sails are a far more affordable and cost-effective way of increasing your seating capacity without having to extend your dining room, which can be a disruptive, time-consuming, and expensive endeavour.
Easy to install
No matter how large or small your sun shade sail canopy is, what your chosen configuration looks like or the optional extras you want, shade sails are a breeze to install.
That's not to say anybody can do it; correct installation of a shade sail requires carefully plotted and highly secure mounting points, as well as the right shade sail foundation.
This is to ensure that there is adequate tension applied to the sail so that it will maintain its shape and remain functional in all conditions.
With our experienced team of covered area experts handling the entire process from conception to completion, we'll carry out your installation with maximum efficiency while causing minimum interruption to your normal working day.
Our Superb Range of High-Quality Shade Sails
We offer a small but superb selection of shade sails from the Maxima range that are suited to any application and environment. With a whole host of customisable options and additional extras, our shade sails can be tailored to suit your exact specifications.
Maxima Sail™
Simple yet sleek, eye-catching yet cost-effective, our Maxima Sail™ features shade fabric tensioned between solid steel upright posts. With an endless list of variations and configurations to choose from, this is an incredibly versatile and adaptable shade sail option.
The fabric can either be high-quality knitted shade cloth, offering strength, durability and 90-98 % UV protection; or it can be PVC fabric, a high-strength waterproof fabric that has an increased lifespan.
There are a whole host of aesthetic elements to customise, too. Our shade cloth is available in 14 colours while our PVC fabric is available in 40 colours. The steel framework can be galvanised only or have a Dura-coat™ finish in any RAL colour.
All these features and benefits make the Maxima Sail™ perfect for outdoor classrooms, play areas, outdoor eating/dining areas and plaza areas. If you're looking for a right-angle shade sail UK option, then look no further.
Maxima Umbrella™
As its name suggests, the Maxima Umbrella™ uses the classic umbrella structure to create a stunning commercial-grade shade sail option. We usually manufacture the Umbrella with PVC fabric, a long-lasting material that is waterproof, UV-resistant, fire-retardant and available in over 40 colours.
Meanwhile, the solid steel uprights are installed to suit your application and come with a Dura-coat™ finish available in a wide range of colours.
You have the option of post pads for extra protection. With its solid, functional design and lasting appeal, the Maxima Umbrella™ is perfect for shaded play areas, college and university campuses, and outdoor eating and seating areas at restaurants, cafés and pubs.
Maxima Tepee™
Combining a solid steel framework with highly durable fabric cloth, the Maxima Tepee™ is the ultimate in standalone structures.
The framework is manufactured with galvanised and PPC (polyester powder coating) steel while the fabric is waterproof, UV-resistant and fire-retardant, making it an incredibly robust, protective and dependable shade sail option that's built to last no matter the conditions.
What's more, the tepee boasts a nifty integral gutter system to deal with run-off water, making it even more equipped to withstand wet weather.
It's available in a wide range of standard modular sizes, from 3 metres all the way up to a massive 15 metres, with the option of multiple modules for maximum coverage.
Whether you're looking to cover a single section or picnic table or a large surface area, the Maxima Tepee™ is perfect for outdoor seating areas and playgrounds.
Maxima StarSail™
A combination of the Maxima Shade Sail™ and Maxima Umbrella™ designs, the Maxima StarSail™ is our most spectacular and longest-guaranteed shade sail solution.
Constructed around a central upright post, this trendy yet functional shade sail provides an unrestricted covered area that can enhance any environment, from playgrounds and parks to restaurants and cafes, colleges and universities to public spaces and plaza areas.
The StarSail™ boasts a solid steel framework constructed in a square shade sail design that's available in any size up to 8000mm x 8000mm and a Dura-coat™ finish in any RAL colour.
As for the sail itself, you can choose between high-quality, high-strength knitted shade cloth that boasts 90-98% UV protection, or waterproof PVC fabric that offers an increased lifespan.
Both materials are available in a wide range of colours, allowing you to complement your existing colour scheme in a way that truly catches the eye.
Why Choose A&S Landscape?
With 44 years of experience designing, manufacturing and installing canopies, we are the true experts when it comes to quality shelter advice.
A major attribute of our business is our personal, honest and reliable service, which has resulted in us developing several close relationships with local authorities, businesses, NHS trusts, educational bodies and many other organisations across the UK.
We have countless great options to choose from, including canopies with straight roofs, curved roof, and many more, you are guaranteed to enjoy a good quality product.
For further details about any of our canopies, get in touch with our friendly team on 01743 444100 or at [email protected].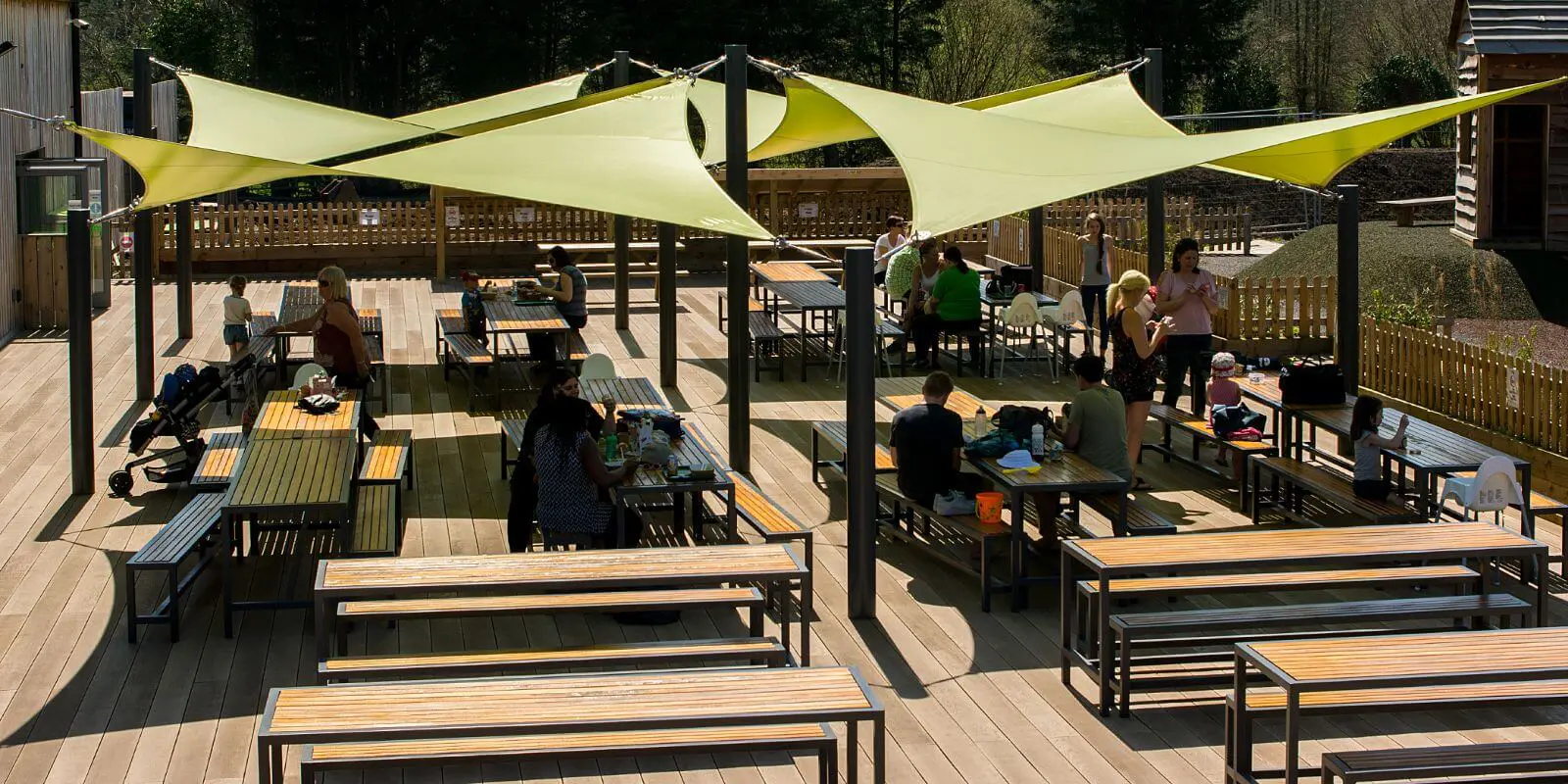 Send us your email and an idea of your requirements and we'll get back to you with a quick price.