Shade Sails
Add character, dimension, colour and shade and shelter to any area with shade sails
Enquire Now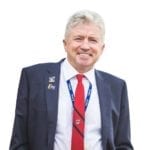 I would recommend A&S Landscape to anybody. They were very professional in the way they dealt with us.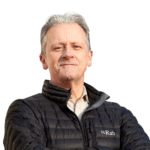 The whole process was stress-free; the installation was done safely. They couldn't have been more professional.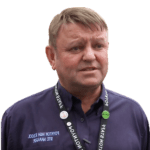 Right from the start it was good working with A&S Landscape, they are marvellous. The team worked very efficiently.
Maxima Shade Sails
A&S Landscape is pleased to bring you a superb range of shade sails. Our fabric sails add character, dimension and colour to any area. Serving as a bold statement, in addition to reducing or eliminating harmful UV rays and reducing the temperature.
By creating an area of shade, a shade sail can greatly increase the area's functionality throughout the hottest part of the day. The Maxima range of fabric shade structures comes in an array of shapes and sizes. They are bold, bright and functional, making them ideal for many applications especially school shade sails. If you are looking for the best shade sail, then look no further than A&S Landscape.
Shade Sail Design
From simple four post tensile structures through to the mighty Maxima StarSail™, we have a shade solution for your requirements. Our shade cloth has been specifically developed as a strong and stable outdoor fabric for use in tension structures. It offers a combination of strength, durability and value and offering 90-98 % UV protection. Many of our shade structures are available with waterproof PVC fabric, giving the structure all year round value and offering increased lifespan.
Shade Sail Installation
We believe a good shade sail installation depends on thoughtful planning, good design, using the correct materials. Full site surveys, CAD drawings and project management are all part of our standard service. You can rest assured that you will be in safe hands should you order your shade sail from A&S Landscape. We design and manufacture to the highest quality to create truly superior shade sails. We understand the correct positioning for anchor points and the tension to be applied to sails. Our dedication to providing an efficient and reliable service has seen us develop great working relationships with many of our clients.
Click here to view our recent shade sail projects.
Click here to view images of our shade sails in our online gallery.
Get a Quick Price
Send us your email and an idea of your requirements and we'll get back to you with a quick price.
See some of our shade sail projects we have completed
Colourful Fabric Shade Sails Designed for Winsford High Street Primary School in Cheshire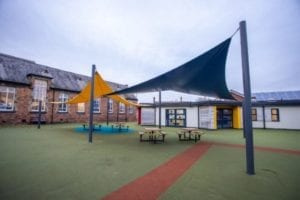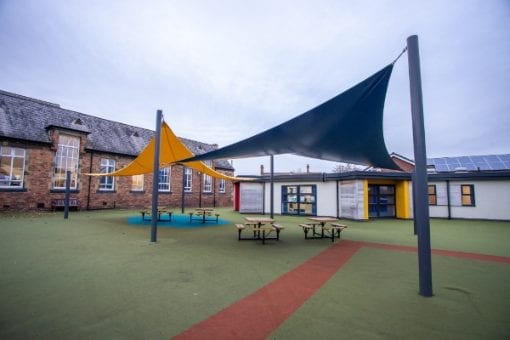 A&S Landscape worked with Winsford High Street Primary School after they had successfully won a bid on a cancelled order. We installed the Maxima Sail™ fabric canopy at the playground of the school, to an overall size of 14000mm x 7000mm. The Slate Grey coloured uprights work well with the brightly coloured Buttercup and Victoria Blue fabric covers. Now the lucky pupils can enjoy their playground more frequently, as they can shelter under the sail shades. This will allow them to let off steam and exercise during the day, helping them to refresh before their next activity. The school could also store outdoor play equipment under the covers, saving storage room inside the buildings. If you are also looking for a cost-effective shade solution, keep an eye on our canopy offers page for our latest deals and discounts. See more about the sail shades we made for Winsford High Street Primary School over on our projects section.
New Sail Shade Improves Grounds At Malpas Alport Primary School in Cheshire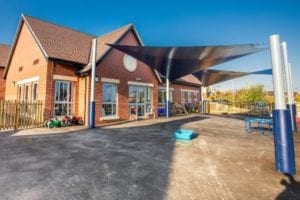 Malpas Alport Primary School had done a lot of renovation work on their property, giving their students a brand new building and a large playground to enjoy. To really get the most out of the playground though, they knew they needed shade sails to complete it. After all, it's no good having such a great play space if the pupils can't use it due to bad weather. The builder contacted us to help them procure a shelter, and they chose a Maxima Sail™ to create a custom made shade sail at the school. In Midnight Blue the bespoke shade sails match the school uniform colours, and as it's PVC it provides protection from UV rays as well as the rain. It's a great all-rounder that's going to benefit the pupils for a long time to come. If you want to see more examples of the Maxima Sail™ like this one you can view our gallery here. To view the full Malpas Alport Primary School waterproof sail project, read more here.
Bright Shade Sails for Glenwood School in Essex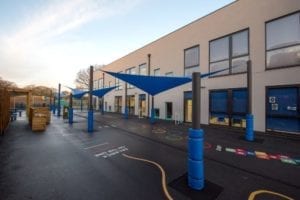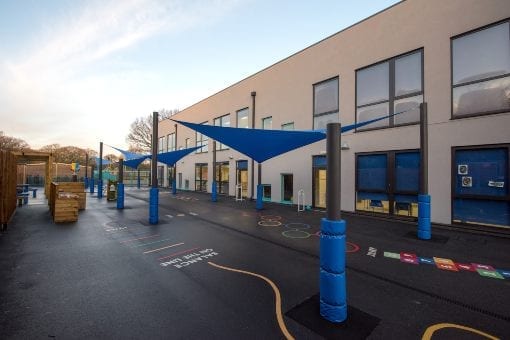 It's so important to create a fun and inviting environment for pupils at any school. Design should be geared with them in mind everywhere on the premises, especially on the playground. They need to have the best play space possible, so they can take breaks and come back to classes refreshed. Glenwood School wanted to improve the playground at their property, so they talked to our team about installing a custom made shade sail. They decided to install Maxima Sails in shades of red, yellow, and blue. The shade sails are completed by padded posts for safety. These bespoke shade sails are striking to see, and give lots of shade to pupils as they play. The sails look fantastic and really give the playground a unique look that it didn't have before. If you want to know more about the sail shades installed at Glenwood School, you can read more here.
A ShadeSail Complements the Playground at Stapleford Primary School in Cambridge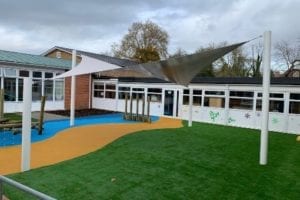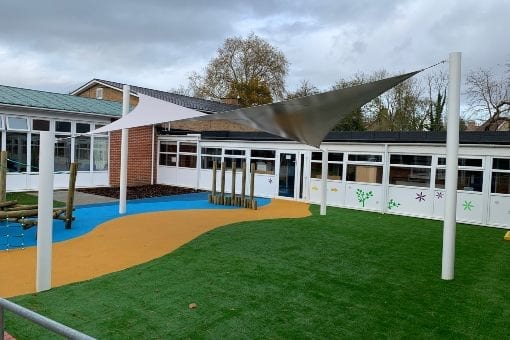 Stapleford Primary School already had a wonderful playground for their students to enjoy during their breaks. It's bright and colourful and full of things for them to enjoy. The one thing it didn't have was some bespoke shade sails. If the heavens open, pupils weren't able to stay outside and enjoy the facilities they have. That's why they came to us looking to buy shade sails for their grounds. They saw that a Maxima Sail™ was just the custom made shade sail they needed. The sail adds that much-needed shelter on the playground, so the pupils can play under it without worrying about the weather. The shape of the outdoor sun shade sail adds a lot of visual interest to the grounds, complementing the visually appealing playground that the children use every day. It's become a hit with children and adults alike. See more about Stapleford Primary School's sailshade, click here.
Carisbrooke College on the Isle of Wight Adds Shade Sail To Protect From Weather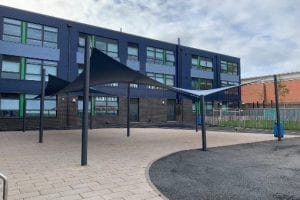 Carisbrooke College understands that their students need to be able to get outside as much as possible. They're able to enjoy the grounds when the weather is good, but once the rain comes there's no cover to get under. They needed a shelter solution to protect their pupils, so they called on us to help. The design they decided on was a Maxima Sail which adds that much-needed protection from the elements. These custom shade sails are excellent at keeping off the rain and the sun thanks to the waterproof PVC fabric design, so pupils now can get outside whatever the weather looks like. Plus, the college were able to match the colour of their new custom made shade sail to their building, so it blends right in with its surroundings. If you want to know more about the Maxima Sail™ at Carisbrooke College, read more here.
The University of Reading Creates Outdoor Social Space With Shade Sail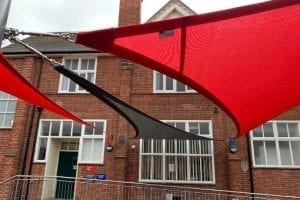 While renovating, the University of Reading decided to create an outdoor space for their students. They wanted them to be able to use the space for eating, studying or socialising. They had the space for it, so they came to us to help put together a great custom-made sail shade for the area. The result was a set of shade sails from the Maxima Sail™ range that have really brought colour and depth to the area. The teaming up of lava red shade sails with a charcoal grey sail looks great, and the sails offer lots of protection to students who want to use the space. The university completed the area by including benches underneath them, giving students seating under the bespoke shade sails. To see more about the sails at the University of Reading, click here.
Have you seen our other fabric designs?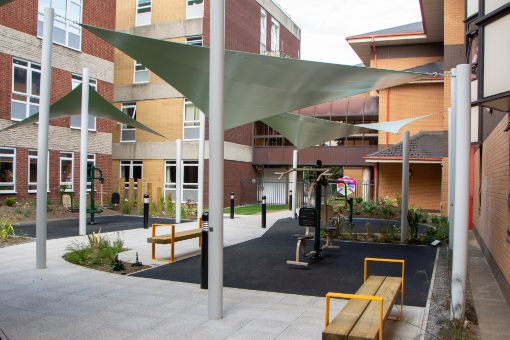 It was very good service, excellent. I have already recommended A&S Landscape.
Technical Director - Rotherham General Hospital
View Project
Why Choose a Shade Sail?
Covering areas of the great British outdoors is a growing trend, from nurseries to nature reserves, cafés to car parks the requirements run on. The importance of learning outside the classroom and access to all-year-round outdoor play has also led to an increase in the canopy market. Often these needs are met and arguably sometimes better served with steel and polycarbonate type structures however fabric has a large part to play in canopy design and construction often offering more flexible design and great looking fabrics structures at often less money.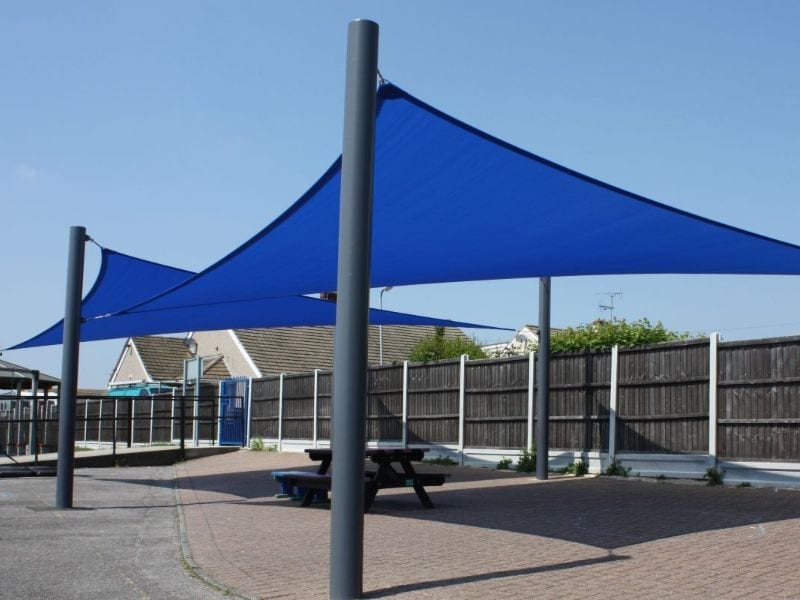 In addition, we are more knowledgeable than ever before about skin cancer and its causes, children are most at risk from the sun's harmful UV rays therefore shade provision for children is vital. There are around 10,500 cases of melanoma diagnosed each year; the number of cases had almost tripled since the early 1980s. Over 2,300 people die from skin cancer each year in the UK. In fact, there are more skin cancer deaths in the UK than Australia, even though Australia has more cases of the disease. A single case of sunburn for a young person can have dire consequence later on in life proving that areas of shade is essential for all schools.
How Do You Design My Shade Sail?
A good sail shade design means efficient manufacture, straightforward installation and ultimately, good value. We are always focused on the design of your sailshade, making sure it has the right shape, is supported appropriately, and is therefore the best solution overall. When properly tensioned, a Shade Sail will not wrinkle, sag or flap in the wind. Shadesails that are not properly tensioned end up holding water, hanging limp and becoming unstable in heavy winds. Shade Sails work best when they are under enough tension to give curvature, are not a level plane and are 'twisted' for stability.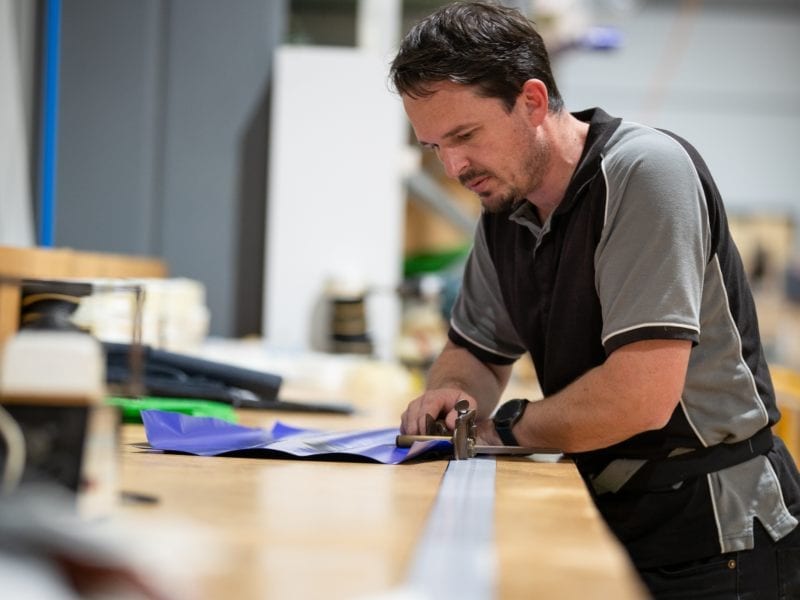 If you are not choosing one of our standard Shadesail designs, but one of our made to measure shade sails, we will ask you at the early stages of the enquiry about the shape that you would like the Sail Shades to take. We do this to make sure we fully understand your expectations before we can begin to outline a form that works perfectly for you and the application. From sketch drawings, design development then continues, working out specific forms, interactions of the steel and fabric, water run-off etc. This culminates in a complete design proposal that is ready for sign-off.
At the start you should consider the most suitable location and design for your patio sail taking into account many factors:
The direction of the sun, as you want to provide the maximum shade for your area.
The location and heights of your fixing points.
It's important to ensure there are differing heights for your fixing points, as you do not want the 

shade sale

 to lay flat. By ensuring you have a 'twist' in your sail shade, not only will it be more aesthetically pleasing to the eye, but it can be tightened up more effectively, and will reduce sagging in the middle of the Shade Sail.
It's best to have four fixing points, two low and two high, diagonally opposite each other. Keeping in mind where the sun is, you will want a low fixing point to block out the sun. The higher the fixing point, the more likely the sun is going to shine underneath the Shade Sail.
When choosing Shadesail positions and layouts, be aware of any underground services in the vicinity, if we are carrying out the installation we will need to be advised of these.
Does the Shadesail need to add year-round value by being waterproof?
Are Foundations Needed?
In a 'standalone' contract i.e. where the Shadesail is the main or only item/works package we will take responsibility for the whole project including foundation design, construction and reinstatement.
Where the shade sail is part of a larger scheme the client would often have their own "design and build" team of architect, structural engineer and main contractor. In these cases the main contractor usually excavates for and provides the shadesail foundation as designed by the client's engineer.
Shade Sail footings range in size according to the height of the posts. As an approximate guide, one third of the total length of post will be embedded in concrete in the ground, with the remaining two thirds above the ground. Widths of footings are often 600mm – 1200mm, this increase according to the Sailshade size and diameter of posts.
What Posts and Other Fitting Points Will I Need?
We recommend the use of steel posts ranging in size from 140mm diameter up to 500mm diameter dependent on the size of the Shade Sail. The taller (higher) the post and the bigger the Shade Sail, then the larger the posts will need to be. (This will be the same for the Shade Sail footings).
Wooden posts can warp which place the sail out of alignment and can rot over time and lose their strength. (Galvanising is where the steel is submerged in molten zinc and when the zinc reacts with the steel a protective coating is formed). This coating improves the steels anti-corrosion performance to ensure it lasts as long as possible with little to no maintenance. In many cases, a topcoat is advisable applied in the form of a polyester powder coating or a wet paint system. Some structural sections are too large for hot dip galvanising so a wet paint primer system may be used.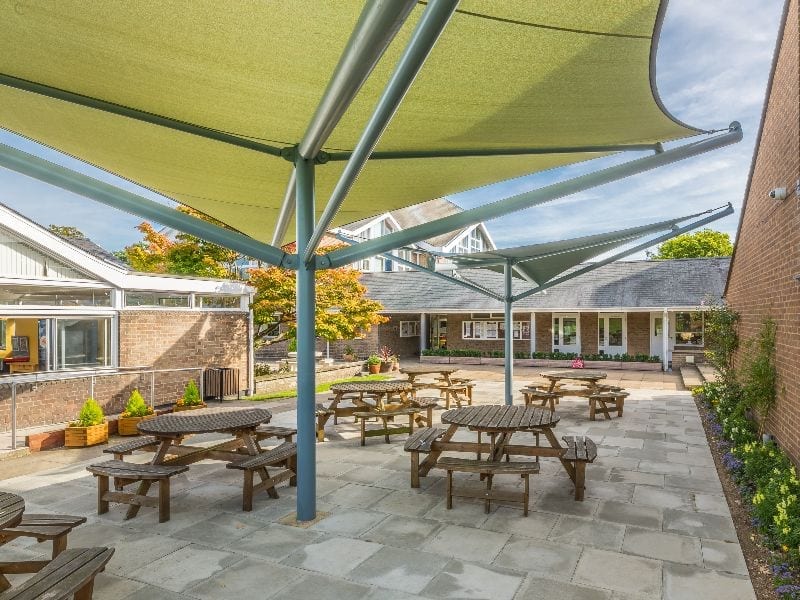 If attaching Shadesails to existing structures, you must ensure that the structure is adequate to handle the loads applied to the Shadesail fixings during instances of poor weather and high winds. If unsure, we can advise on this. We engineer our posts and footings to ensure structural integrity, longevity and superior performance. They are also installed at the depth required to ensure your Shadesail will be safe and structurally sound for years to come.
There are a range of different caps available for the top of shade sail posts however we always recommended welded caps for longevity and improved aesthetics.
What Fabrics are Shade Sails Made With?
Included in our service is the development, in 3D of the fabric form, with industry-specific fabric form development software, using fabric panel shapes to create the appropriate form. This is developed in conjunction with our engineers in order to avoid excessive load, be it wind, snow or physical weight.
The two most popular canvas sun shade fabric types used in external canopy structures are high density polyethylene shade cloth and PVC coated polyester PTFE coated glassfibre is another option for larger structures.
High density polyethylene shade cloth is manufactured specifically for shade sails. The long direct sunlight life of fabric is guaranteed by treatment with UV stabilisers. The average shade rating of Sail shade fabric is about 90%. The UVR block is close to 95%. That's what makes our Sail Shades an excellent protection from skin cancer.
PVC (poly vinyl chloride) coated polyester is the waterproof option. The PVC coating includes various agents and pigments to help prevent degradation of the "high strength-low stretch" polyester base cloth, and the top coating area of an especially high quality, to minimise dirt build-up, to facilitate leaning and to maintain the appearance of the fabric for many years. All but the most lightweight fabrics developed for canopy use would have a life expectancy of at least ten – twenty years.
PTFE (poly tetra flouro ethylene) coated glassfibre offered a truly long-life material. The RTPE coating is resistant to virtually all chemicals, and will not degrade in the harshest of climatic condition. The material has a life expectancy in excess of 20 years, although there are some structures in this fabric that have been in existence for even longer than this.
Many Sailshades are made by joining flat fabric strips together and then marking the Shade Sail shape out on top of the large panel and then cutting it out. The result is a flat shape which when installed, is forced into 3D shape through shearing force. While this approach appears to work, it is often only short term, ultimately there are limitations and typically these Shadesails will have a shorter life than properly patterned sail. These Shade Sails will often be flatter than desirable in order to overcome wrinkles in the body of the sail which result from lack of proper patterning. While you may be shown photos of apparently excellent Shadesails as evidence to demonstrate qualifications and competency, bear in mind it is unlikely you will be shown photos of the large number that "didn't quite work out" or photos of the "nice Shadesails" a few years later when they have either sagged or flogged themselves to destruction.
Correct patterning results in 3D shape when the fabric panels are joined without the need for shearing force. The strips of fabric have curves cut in the sides which are defined by 3D patterning software and are usually cut on a computer-controlled plotter/cutter.
There are basically two types of Shadecloth fabric which are defined by their construction, mono/tape and mono/mono.
Mono/tape fabrics are constructed using mono filament yarns (similar to fishing line) with flat or elliptical shaped tape woven through them to help close up the gaps and thereby afford higher shade performance whilst keeping the fabric light.
Mono/monofabric has no tape so is typically heavier as it requires much denser weave in order to achieve required shade performance figures. These fabrics typically provide higher tensile strength than mono/tape fabrics and are much more stable – i.e. they have similar technical performance figures in both weave directions.
Shadecloth Weight – typically correlates directly with tensile performance – heavier fabric is generally stronger than lighter fabric and is, therefore, typically used for larger Shade Sails and light fabric for smaller Shade Sails. Fabric weight falls into broad groups, light 200-250gsm, medium 300 to 350gsm, heavy >350gsm.
Fabric weight also correlates directly with forces applied to structures which the sail is attached to. Heavier/larger Shade Sails require higher stresses to be applied to ensure the sail is sufficiently taught and therefore exert larger forces on posts resulting in larger steel sections and footings/foundations.
Another example of marketing misinformation is the claimed shade performance number typically 90-98%. This number is determined by placing a small sample of fabric on a light source and measuring light transmission through the fabric. The test bears no relationship to how the fabric is used in patio sail canopy application. When the shadecloth is stressed in both directions gaps appear in the weave changing the ability of the fabric to provide claimed shade performance numbers. The small difference in performance between the "90%" group of fabric is in our opinion insignificant given the fact they all stretch when deployed. The important thing is to ensure that the fabric is real commercial grade and in the 90% category (70% and 80% fabrics are unsuitable for use in human protection applications).
The majority of Sail Shades are too big to fit inside the width of fabric off the roll therefore, they are made by joining strips of shade cloth together to form larger panel – this process is called seaming.
Seams should be carefully located with aesthetics in mind – Shade Sails, after all, are not just functional and should include an architectural element. Let's say your sail is 4m wide and the fabric width is 3.8m wide – where is the seam going to be located. All too often cheap sail will be made by joining thin 200mm strip of fabric to one side of the 3.8m to make the 4m – while functional and low cost – visually, it is very unattractive. Another common problem is the method used for seaming, professional high performance Sail Shades should be made using the Lap Seam with rows of lock stitching to provide full shear capacity.
The most commonly used low cost threads are a blend of polyester and cotton – these are UV stable, however, typical life expectancy in sail awnings application is between 5 and 15 years depending on the amount of stress. Thread strength drops by up to 50% over this time due to exposure to UV – the higher the sail is stressed the quicker it will fail. High performance Shade Sails are made using PTFE thread which costs 10 times the price of a comparable poly-cotton blend. PTFE threads loose less than 20% of their strength with UV exposure over 10-15 year period.
The two commonly used edging methods for Shade Sails are webbing and cable. Both methods are suitable for making Sail Shades however load capacities vary. If webbing is used then it should be placed on the bottom side of the shade fabric to protect the web from UV radiation.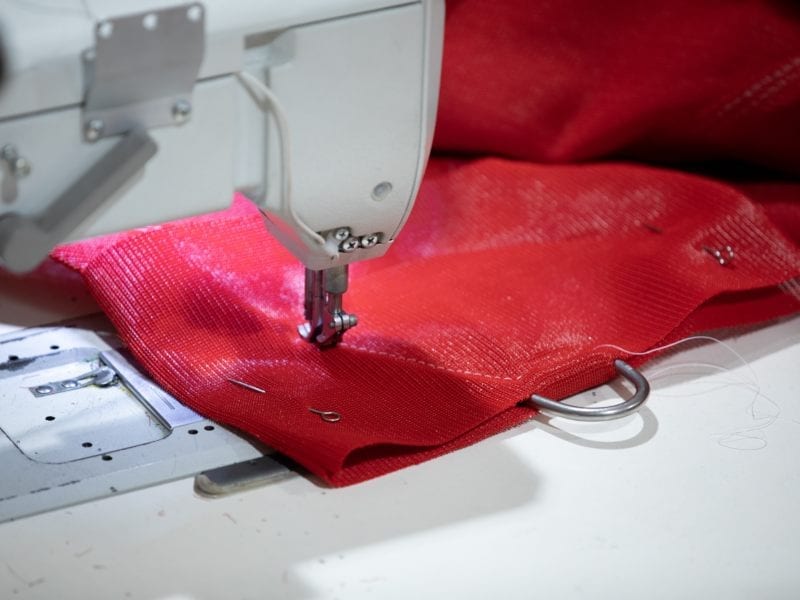 How Are They Fitted and Attached?
The most commonly used shade sail corner fitting is stainless steel "O" Ring. These are available in various quality standards and sizes. The fitting is created by forming a piece of solid rod to the required shape. The low end uses or 6mm thick 304 grade rod which are formed but often not welded closed – they have very low strength and will be prone to rust. These fittings are suitable primarily for small budget Shade sails and internal applications. High performance Sail Shades use a thick "O" Ring made from 316 grade stainless steel.
Rings are used to fasten the deck shade sail by either a shackle or turnbuckle to a point either on a post or an existing structure. Each corner of our Shade Sails has an extra layer of cloth and strapping which serve the purpose of distributing forces.
The perimeter of each Sail Shade features a curve that controls the tension of fabric in the centre of the sail. The fabric, therefore, has uniform tension throughout.
All our Shadesail fittings are marine grade 316 stainless steel or chrome-plated brass, which not only look tasteful and modern but have also been tested for their strength and durability to ensure their longevity.
Beware and avoid the hook style turnbuckles which are often used by Shadesail suppliers for their convenience during installation. Aside from the danger posed by one of these coming un-hooked in high winds. In our opinion, hook turnbuckles are completely unsuitable for use in Shade Sail applications. Beware of firms using any type of fixing that you could not adjust without specialist equipment if you chose to, this is a ploy to tie you into their maintenance service.
How Do I Care for My Shade Sail?
To clean your Shade Sail, we recommend the use of a mild detergent with the use of a low-pressure water hose and a soft scrubbing brush. Do not use abrasive cleaners or a stiff brush. Do not use chlorine-based cleaners.
Ensure that the Shade Sail does not come into contact with chemicals, as this will damage your Shadesail, and this is not covered by the warranty.
It is advisable to take your Sail Shade down in the winter months. It's preferable to store the Shade Sail in a protective bag to keep out the vermin.
Fabric is a great diffuser of light. The top surface of the canopy may become dirty over time, but from the underside, the surface soiling is rarely noticed. Although the translucency of the fabric will have reduced accordingly, it's quite surprising how little this affects the comfortable levels of light under the membrane.
In most cases, Shadesail cleaning is a very easy operation to carry out. The purpose is primarily to remove built-up areas of permanent dirt, on both the fabric and the steelwork which can act aggressively against the surface. A secondary benefit is improved brightness under the canopy.
It would be good practise to clean most structures every couple of years. However, on large structures, access to all areas of the canopy is unlikely to be easy, so cleaning may well be less frequent. In many cases, however, cleaning can be quickly and easily carried out by any cleaning contractor or caretaker using mild detergent, soft brushing and lots of clean water to rinse.
By ensuring long term cleanliness of the Sail Shade, the benefits will be a longer life for the fabric, and a better looking, better-maintained structure.
However, it's important to stress that all of our Shadesail fabrics are extremely strong and durable.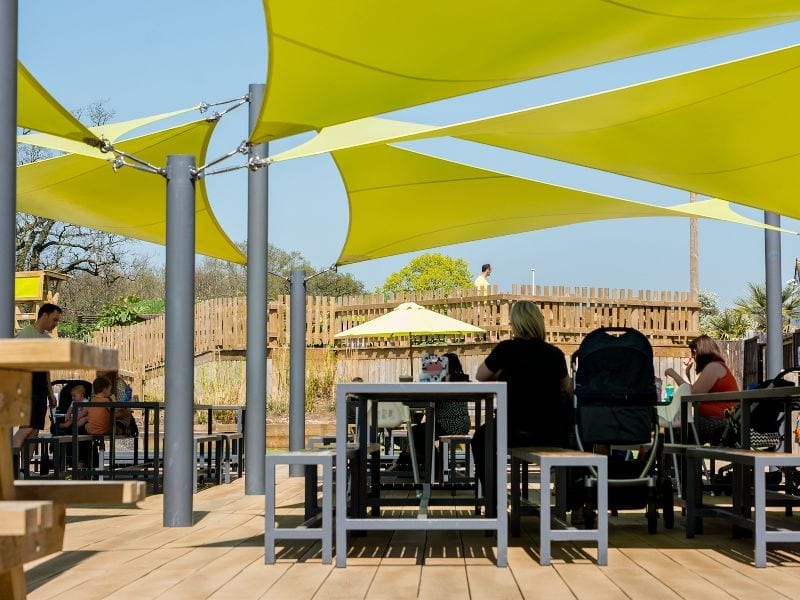 Will I Get Any Warranty?
Most shade-cloth suppliers offer 10 year warranty which we recommend you consider of little or no value. The warranty is typically against "UV Degradation" only and is voided if the sail has been "over-stressed". Both conditions are difficult to prove particularly since suppliers do not specify how much stress is "over-stressed" and installers don't measure pre-stress. Mostly, warranties only cover the supply cost of the fabric on pro-rated basis, i.e. in 5 years if you can prove claim of UV Degradation, then they will pay 50% of the cost of the fabric (when it was purchased) provided your supplier is still in business and can produce receipt to prove the purchase. There is no contribution to the cost of removing, remaking and re-installing the shade – labour is the highest component cost of professionally manufactured and installed Shadesail.
The most valuable warranty is the one offered by the Sail Shade supplier so it is important that you select a reputable supplier who understands firstly, how to design good sailshade and then how to make a quality sail. It is also important to deal with a company who will be in business long enough to provide support if required!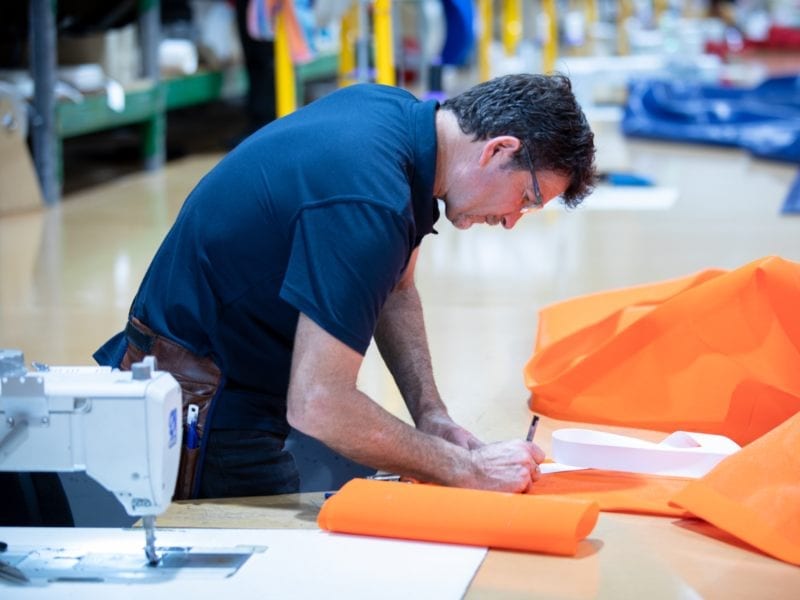 Read our featured sail shade project
Coleg Gwent in Wales adds Crisp White Shade Sails

What was the project brief?
Top-performing college Coleg Gwent, in Newport, Wales, required a covered area solution for their modern Newport campus. While the college is known for its excellent performance, it also has one of the biggest student populations, with over 23,000 students studying there. Committed to giving their students the best experience in education, they realised they needed to invest in a covered solution that would shade the students from harmful UV rays.
In their hunt for a great shade solution, they approached family-led, canopy experts A&S Landscape. They intended for the shelter to mix aesthetically with the existing buildings, to ensure the modern feel they had created was maintained. The existing patio was to be transformed into a pleasant outdoor space, where the students could socialise, eat and relax while enjoying maximum sun protection. With A&S Landscape, they were only a few steps away from their stylish custom shade solution.
What was our canopy solution?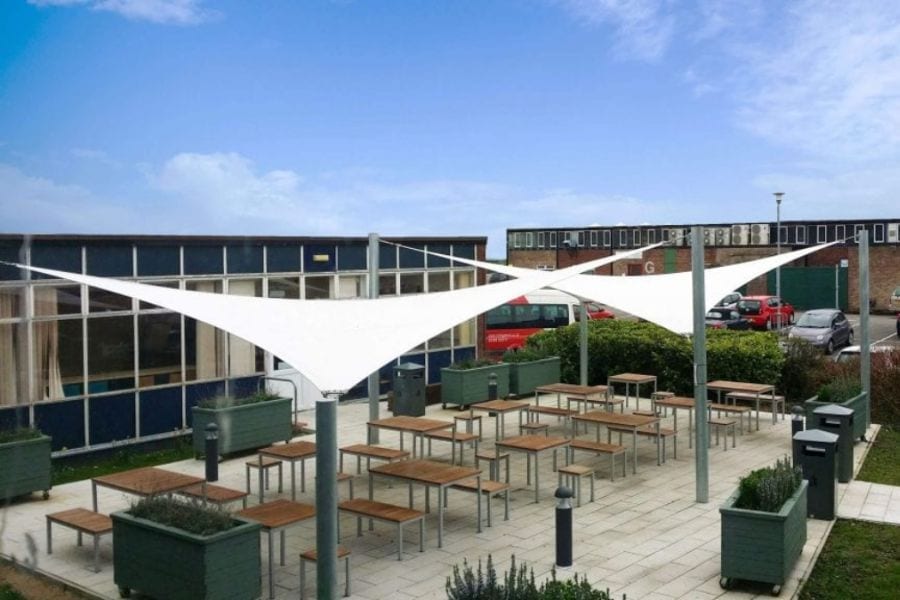 To keep in line with the modern look of the college, we went for the stylish Maxima Sail™ as the covered area solution. The sail shade structure was constructed of two square shade cloth sails, fixed to six steel anchor points. The steel framework was then galvanised for extra strength. With the exact specifications measuring at 12000mm x 6000mm, and the white fabric, these shade sail structures were a true statement for the college grounds.
These types of canopies are a popular choice for colleges, due to their unparalleled flexibility. Shade sail structures can be configured in many different ways. They can overlap, have square or triangular sails, or when there is a unique necessary requirement, there is the option for a bespoke shade sail canopy. These custom made sail shades are truly a spectacular combination of a high-quality effective barrier, with that added wow factor.
What the result of their new canopy?
The sail cloth awnings designs are a perfect fit for the Newport campus. With the addition of tables and benches underneath, the sail shades have completely transformed a previously neglected area of the existing patio, into a great place that can be used for eating and drinking, socialising or studying. This covered solution is a real focal point for staff and students, who are enjoying the added bonus of the fresh air when they can! With the sail material delivering a 90-98% UV protection rate, the students can remain sun-safe at all times of the year. They are a true statement of vibrancy, and with their great, dynamic shape, they are an effective and stylish solution.
The college is truly delighted with the new shade system. The once fantastic idea has become a reality, and the students who attend the college will enjoy the new functional shade solutions for years to come. Shade sail structures are highly popular for a whole host of reasons, not only do they have such high structural flexibility, but due to the lasting quality of the shade features, they have an unrivalled life expectancy. These custom fabric structures are also great additions to primary and secondary schools and universities.
About the client
Coleg Gwent is a further education college located in South Wales. They have a number of campuses spread out across South Wales, including Newport, Usk and Pontypool. They offer a wide variety of courses from college-level up to further education, and their Newport campus, in particular, was dynamic and modern. We were very impressed! The team were friendly throughout, and they provided us with a great deal of information, enabling us to effectively get on with the job! The best part of it all was that the new quality sun shade sails are a wonderful addition to their campus, and we were able to provide them with the versatile protection they required.
Are shade sails waterproof?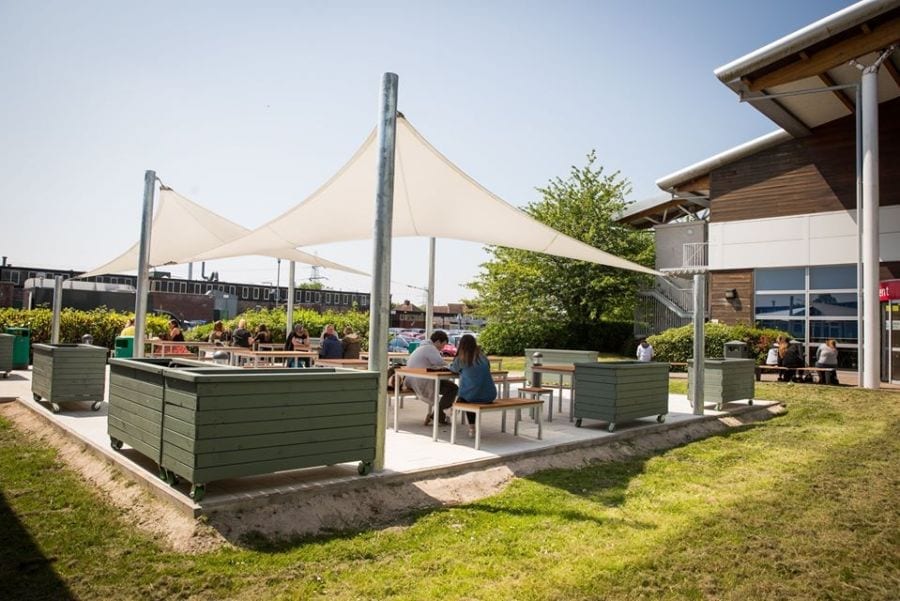 When it comes to the shade sail world, there are two material options for the shade cloth. The standard sail cloth, like the one installed at Coleg Gwent, is not waterproof, other businesses may tell you otherwise, but this is wrong. While they are typically manufactured to offer maximum sun protection, an important thing to remember is that they are not suitable for all year-round protection. Due to the high-quality materials, they do not deteriorate in the rain, but they can only offer a certain amount of shelter in bad weather!
However, if you require a weather-resistant shelter that will protect from the prevailing elements, you can swap the shade cloth for waterproof PVC. This is the slightly more expensive option, but it would mean that your shelter would offer the ultimate combination of summer and winter use. Both fabrics have the option of a large selection of colours, so either of these shade structures is suitable for blending with an existing structure.
We have a fantastic range of shelters and the best shade sails with amazing attributes available, and if it is specifically a waterproof canopy that you are after, make sure to give us a call to discuss your ideal solution on 01743 299955.
Why choose A&S Landscape?
With 44 years of experience designing, manufacturing and installing canopies, we are the true experts when it comes to quality shelter advice. A major attribute of our business is our personal, honest and reliable service, which has resulted in us developing several close relationships with local authorities, businesses, NHS trusts, educational bodies and many other organisations across the UK.
We have countless great options to choose from, including canopies with straight roofs, curved roof, and many more, you are guaranteed to enjoy a good quality product. Whatever you are looking for, we are able to help you find your perfect solution from our wide range of effective solutions.
For further details about any of our canopies, get in touch with our friendly team on 01743 299955 or at [email protected].

Coleg Gwent Before and After
What sizes are shade sails available as?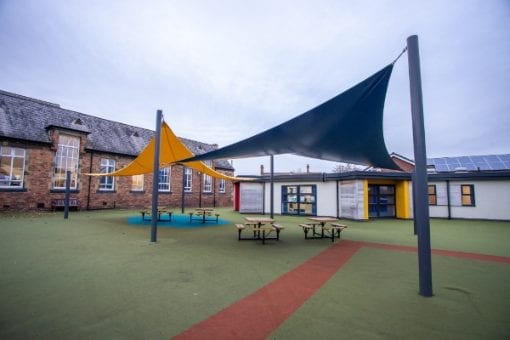 When you are choosing the perfect shade sail for your site, it is vitally important that you pick the best size for your outdoor space. A sun shade sail can be designed and manufactured to suit any area, so there is a lot of flexibility when it comes to the sizes, shapes and even fabrics. The smallest size of a sail is 3m x 3m. For large shade sails, typically the biggest the material can be made is up to 17m. A popular approach used by many schools and businesses is to install multiple structures to cover a larger area and create a striking design feature.
Once you have selected the appropriate size of your shade, you can choose from a range of shade sail fabrics. If you are looking for a waterproof shade sail to provide protection from the rain, you will need to ensure the cloth is made from a suitable material. The majority of sun shade products will provide UV protection, this isn't something you should have to pay an additional fee to achieve.
There is a also a wide range of shade sail designs available on the market, ideal for a private garden, restaurant patio or a playground. You can also find custom shade sails if you have a particular shade sail structure in mind. Always remember to evaluate the quality of the shade sail fabrics first, and also if you will also require any stainless steel hardware to install your shade sail. There is a wide range of prices, so ensure that you consider the quality of the product against what you are investing.
Read about some more of our featured shade sail projects
St Mary's College in Hull Cover Seating Area With Fabric Sail Canopy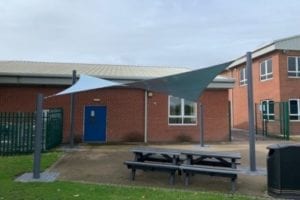 St Mary's College briefed A&S Landscape to create a freestanding canopy which would cover a seating area while fitting in with the appearance of the area. Our design knew straight away that our Maxima Sail™ would be the best option, due to its stylish, yet practical, design. The shade sail was made with a Celadon coloured fabric and Slate Grey steelwork for a subtle look which works with the surrounding area. A sheltered area has now been created, where the students can enjoy their lunch and refresh ahead of their next lessons. It's so important for children to spend time outdoors during the day, as it can help relieve stress and other mental health issues. During busy exam seasons, this could also be the perfect place to study in a calming and welcoming environment. Our shade sails are also ideal for nurseries, primary and secondary schools, as well as many other businesses. Learn more about the sail shade at St Mary's College here.
A Large SailShade at NOA's Ark Nursery in Banbury Encourages Outdoor Play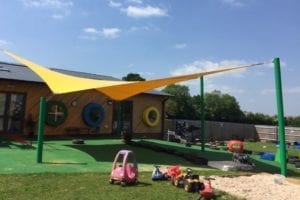 NOA's Ark Nursery is a wonderful place for young children to begin their learning journey. The nursery has an eco-friendly ethos and strongly believes in allowing their children to explore. That includes being able to spend time outside, but when the sun is hot, it makes this difficult. This is why they needed a shade sail, and so they talked to us to install a shade sail and posts. To complement the design of their outdoor spaces, they chose a large custom made sail shade. This shade was made in a bright shade of yellow, with green supports to work with the grass beneath. Now the children can play and learn outside, even if the weather is hot or rainy. The bespoke shade sails help protect them and get the most out of their time outdoors. To read about the shade sail at NOA's Ark Nursery in Banbury, click here.
Somerton Primary School in Newport Add Playground Shade Sail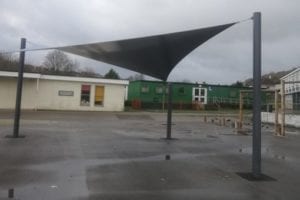 Somerton Primary School was lucky enough to receive funding from the community programme run by Newport City Homes. This allowed them to invest in a playground shade sail, which would allow the pupils to spend more time outdoors, in the fresh air. A&S Landscape was chosen to design and install the fabric canopy, with the school opting for the popular Maxima Sail™ product. Made with a waterproof PVC fabric, the sail shade can provide protection from the sun, rain and wind. Many schools choose to install shade sails due to their versatility and attractive appearance. The pupils are thrilled with the final result and love to spend their break times under the cover. In this project, the sail was used in the playground, but we have also created dining areas and covered walkways from our fabric products. Check out our product gallery to more examples of our canopies can help improve school grounds. Find out more about the play area sail we designed for Somerton Primary School.
Sun Shade Canopy Made for Galashiels Academy in Scotland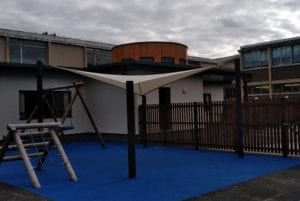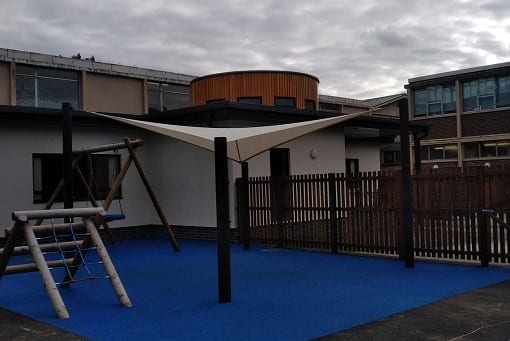 This Scottish academy was looking for ways to add cover to their outdoor gym area. The team approached canopy and shelter experts, A&S Landscape, for a shade solution. Our design department studied the project and suggested that we install our Maxima Sail™ fabric canopy. The academy was thrilled with the plans and our installation team got to work transforming the area. The finished shade sail looks fantastic and works well with the surrounding area. The pupils can now enjoy some shade and shelter after a workout and recharge before their next activity. The management team was so happy with the project, they rated A&S Landscape five out of five stars for the work. We hope the sail continues to be used by the pupils for many years and that we get the opportunity to work with them again. To find out more about the sail shade we made for Galashiels Academy, click here.
Nottingham Girls' High School in Nottinghamshire Add Sail Shade To Play Area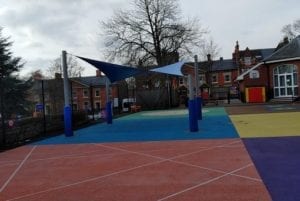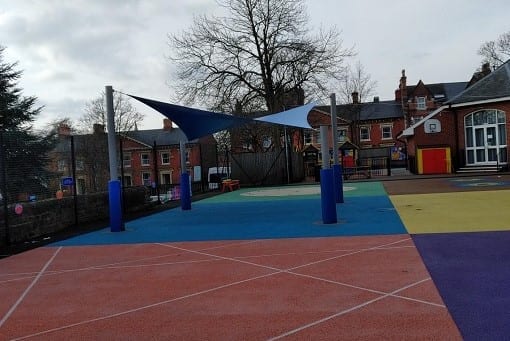 Outdoor learning and play are highly valued at Nottingham Girls' High School, which is why the team decided to add a sailshade to their play area. After researching various canopy suppliers, A&S Landscape was chosen to work with this fantastic school to add shade to their playground. A Maxima Sail™ was installed at the school to an overall size of 5000mm x 5000mm. Each of the four uprights was finished in a Dusty Grey colour, which works well with the Ultramarine Blue fabric. The young pupils love playing under the sail shade, especially during the summer months when they need some shade. The teachers can also make use of the shadesail hold their lessons outside, without having to worry about the weather. Overall, this project has been a great success, and we hope we get to work with this brilliant team again. Check out our project page to learn more about the sail shade we designed for Nottingham Girls' High School.
Where Can Shade Sails Be Installed?
Shade sails are a fantastic covered solution for a wide variety of applications and environments, including:
Nurseries & Primary Schools
Shade sails are a perfect addition to any nursery or primary playground. Thanks to the UV protection properties of our high-strength fabric cloth, shade sails allow nursery children and primary pupils to play outside and enjoy the fresh air while remaining safe from harmful exposure to the sun. The safety of children in any nursery or junior school is of utmost importance; so, too, is giving them the freedom to play, learn and socialise outdoors, which will positively contribute to their overall early development.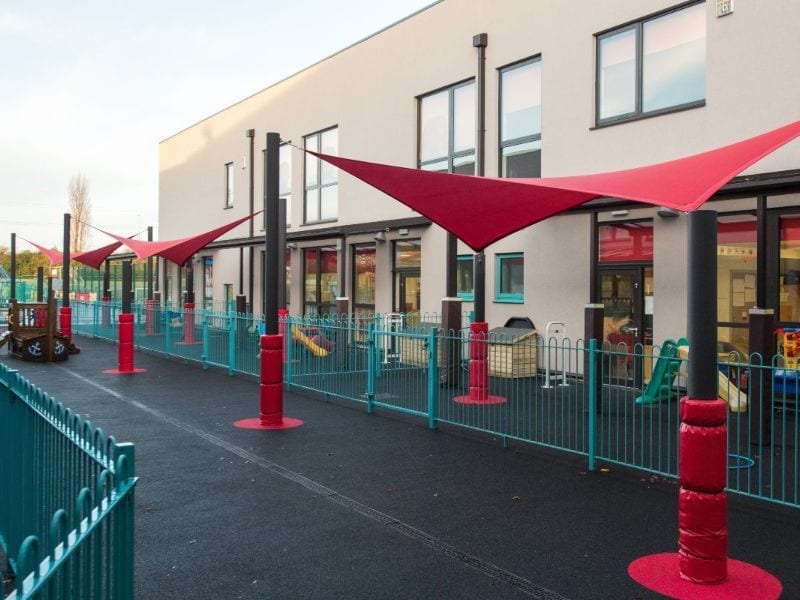 What's more, our shade sails' bright, eye-catching colours will go down a treat with young children while their robustness and durability mean they're built to last, even with little ones running about!
Secondary Schools & Sixth Form Colleges
Shade sails serve many different purposes in secondary schools and sixth form colleges. A popular choice for outdoor seating areas, shade sails give students a shaded and sheltered space to eat their lunch alfresco style — or to simply socialise and hangout with their friends while enjoying the fresh air. This will do wonders for your students' productivity and overall well being which, in turn, will help to raise your school's reputation. Furthermore, instead of taking the costly route of extending your dining room, bespoke shade sails allow you to increase your seating capacity in a much more affordable (and aesthetically-pleasing) way while keeping your students onsite and out of trouble during lunchtimes and break periods.
Colleges & Universities
With many colleges and universities across the UK having benefited from multi-million pound developments over the last few decades, it's important that you find a covered solution that complements your state-of-the-art campus without looking out of place. Shade sails do just this. Combining practicality with aesthetic beauty, they allow you to provide your students with much-needed shade and shelter, whether it's for studying, socialising, eating or meeting outdoors, while enhancing your campus in a way that captures the quality of your higher education courses. Thanks to their structural solidity, high-strength materials and striking design, shade sails not only improve the experience of your current college or university students, but are sure to impress future applicants upon their visit to your campus.
Parks & Public Spaces
When it comes to parks and public spaces, a covered area solution needs to be both fun and functional. Lucky for you, shade sails tick all of these boxes. Thanks to their tensile UV-resistant fabric, shade sails provide much-needed shade for children, safeguarding them from the sun's harmful UV rays as they play in the park. They can also be used for outdoor seating or café areas to keep parents safe, dry and cool while they keep an eye on their children. Our high-strength, high-quality materials mean our shade sails are built to withstand the rough and tumble of a childrens' play area, as well as our unpredictable British weather! Thanks to their vibrant shade sail designs and variety of colours and finishes, our shade sails add brightness and buoyancy to any park or public space.
Garden Centres
Shade and shelter is absolutely essential in any garden centre. Covered solutions are needed to protect not just your customers, but your products, too — especially wooden, steel or metal items that can degrade when exposed to the elements for too long. Patio sails can do just this, providing shade and shelter from whatever our unpredictable British weather throws at us while enhancing your garden centre site. Beyond their purely practical benefits, our range of stylish shade sails can improve your garden centre's hospitality provision, especially when it comes to your onsite café or refreshment area, giving your customers a place to sit down, relax and enjoy a hot cuppa and a tasty treat.
Public Attractions
Between outdoor eating areas, viewing areas and queuing areas, there is a high demand for covered spaces at any public attraction, whether it's a theme park, a zoo or a museum. Shade sails provide shade and shelter for all of these applications, ensuring your visitors remain dry, safe and protected so they can enjoy their day to the fullest.
A sleek, stylish and striking shade sail can be an attraction on its own, so installing one at your entrance or around your exterior can help to drive more people through your doors.
Pubs, Restaurants & Hotels
Whether you run a pub, a restaurant or a hotel, comfort is something that will always rank high for customers when deciding where to spend their money — and shade sails provide just this. From creating a cool, shaded and UV-resistant area in the hotter months to providing a dry, sheltered and wind-protected space in the wetter ones, shade sails are an ideal solution for outdoor areas in the hospitality industry, whether these areas for eating, drinking, smoking or waiting.
Shade sails can not only improve the experience for your existing customers, but they can help you to attract new customers, too. Thanks to their elegant design and bright, bold colour schemes, shade sails are guaranteed to catch the eye, enhance your establishment and help you to entice more paying customers through your doors.
What are the Benefits of Shade Sails?
Weather and UV protection
With shadecloth or waterproof fabric options, rain or shine, you can rest assured that a bespoke shade sail from A&S Landscape can protect you from all the elements. While most of us can agree that getting plenty of sunshine is important — not only to our tan levels, but to our health and happiness — too much exposure to direct sunlight can increase your risk of skin cancer. That's why UV protection is so important, especially for young children who are most likely unaware of this danger.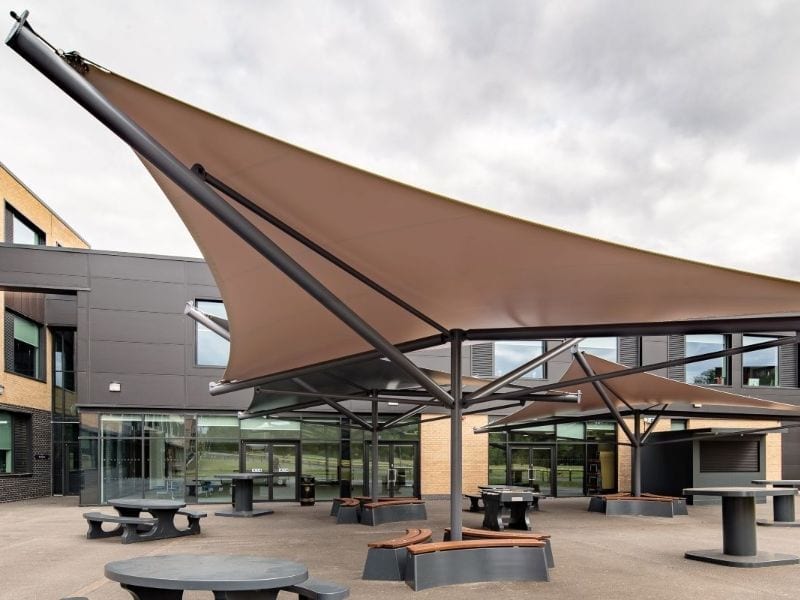 At A&S Landscape, our shade sails uk range uses high-quality shade cloth that offers 90-98% UV protection along with a multi-year UV degradation warranty. Whereas in the past shade fabric would often suffer from UV degradation, we add UV inhibitors to our shade cloth during the manufacturing process, ensuring it provides safe protection from the sun for many years to come.
As an alternative to shade cloth, we use PVC fabric, which is an excellent waterproof option that boasts an even longer lifespan.
Sleek and stylish
Our sail cloth shade canopies aren't just functional and durable, but they add a bold, elegant and dynamic focal point to your premises. Between the Maxima Sail™'s sleek and striking appearance, the Maxima Umbrella™'s smart and timeless design, the Maxima Tepee™'s snug yet sturdy feel, and the Maxima StarSail™'s trendy and breezy look, our range of high-quality shade sails will enhance any space, whether it's a playground, a college or university campus, or a pub or restaurant.
Affordable and cost-effective
Shade sails offer high-quality shelter without the high costs. Thanks to their minimalistic designs, they're reasonably priced and offer great value for money while still delivering all the benefits you want from a covered area solution, including weather protection, UV resistance and a long lifespan. When used to provide cover for outdoor eating areas, shade sails are a far more affordable and cost-effective way of increasing your seating capacity without having to extend your dining room, which can be a disruptive, time-consuming and not to mention an expensive endeavour.
Easy to install
No matter how large or small your sun shade sail canopy is, what your chosen configuration looks like or the optional extras you want, shade sails are a breeze to install. That's not to say anybody can do it; correct installation of a shade sail requires carefully plotted and highly secure mounting points, as well as the right shade sail foundation. This is to ensure that there is adequate tension applied to the sail so that it will maintain its shape and remain functional in all conditions.
With our experienced team of covered area experts handling the entire process from conception to completion, we'll carry out your installation with maximum efficiency while causing minimum interruption to your normal working day. What's more, we always clean up after ourselves and ensure your site is left clean and tidy so you can start enjoying your brand new shade sail from day one.
Our Superb Range of High-Quality Shade Sails
We offer a small but superb selection of shade sails from the Maxima range that are suited to any application and environment. With a whole host of customisable options and additional extras, our shade sails can be tailored to suit your exact specifications.
Maxima Sail™
Simple yet sleek, eye-catching yet cost effective, our Maxima Sail™ features shade fabric tensioned between solid steel upright posts. With an endless list of variations and configurations to choose from, this is an incredibly versatile and adaptable shade sail option.
The fabric can either be high-quality knitted shade cloth, offering strength, durability and 90-98 % UV protection; or it can be PVC fabric, a high-strength waterproof fabric that has an increased lifespan. Meanwhile, the upright posts can either be straight or curved, and can be root fixed, base plate fixed onto preformed bases or installed into precast sockets to suit the application.
There are a whole host of aesthetic elements to customise, too. Our shade cloth is available in 14 colours while our PVC fabric is available in 40 colours. The steel framework can be galvanised only or have a Dura-coat™ finish in any RAL colour. When it comes to the configuration, you can choose from hypar squares, multiple squares, triangles and many more, depending on the application and available space.
All these features and benefits make the Maxima Sail™ perfect for outdoor classrooms, play areas, outdoor eating/dining areas and plaza areas. If you're looking for a right angle shade sail uk option, then look no further.
Maxima Umbrella™
As its name suggests, the Maxima Umbrella™ uses the classic umbrella structure to create a stunning commercial-grade shade sail option. We usually manufacture the Umbrella with PVC fabric, a long-lasting material that is waterproof, UV-resistant, fire-retardant and available in over 40 colours.
Meanwhile, the solid steel uprights are installed to suit your application and come with a Dura-coat™ finish available in a wide range of colours. You have the option of post pads for extra protection. With its solid, functional design and lasting appeal, the Maxima Umbrella™ is perfect for shaded play areas, college and university campuses, and outdoor eating and seating areas at restaurants, cafés and pubs.
Maxima Tepee™
Combining solid steel framework with highly durable fabric cloth, the Maxima Tepee™ is the ultimate in standalone structures. The framework is manufactured with galvanised and PPC (polyester powder coating) steel while the fabric is waterproof, UV-resistant and fire-retardant, making it an incredibly robust, protective and dependable shade sail option that's built to last no matter the conditions.
What's more, the tepee boasts a nifty integral gutter system to deal with run-off water, making it even more equipped to withstand wet weather. It's available in a wide range of standard modular sizes, from 3 metres all the way up to a massive 15 metres, with the option of multiple modules for maximum coverage. Whether you're looking to cover a single section or picnic table or a large surface area, the Maxima Tepee™ is perfect for outdoor seating areas and playgrounds.
Maxima StarSail™
A combination of the Maxima Shade Sail™ and Maxima Umbrella™ designs, the Maxima StarSail™ is our most spectacular and longest-guaranteed shade sail solution. Constructed around a central upright post, this trendy yet functional shade sail provides an unrestricted covered area that can enhance any environment, from playgrounds and parks to restaurants and cafes, colleges and universities to public spaces and plaza areas.
The StarSail™ boasts a solid steel framework constructed in a square shade sail design that's available in any size up to 8000mm x 8000mm and a Dura-coat™ finish in any RAL colour. As for the sail itself, you can choose between high-quality, high-strength knitted shade cloth that boasts 90-98% UV protection, or waterproof PVC fabric that offers an increased lifespan.
Both materials are available in a wide range of colours, allowing you to complement your existing colour scheme in a way that truly catches the eye.