Canopies for Public Attractions
Canopies and shade sails for zoos, theme parks, open farms and other public attractions
Enquire Now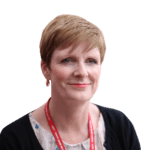 A&S Landscape was very professional and friendly. They followed our requests and kept me in the loop at all times.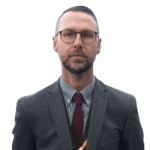 I would definitely recommend A&S Landscape. It's about getting the right quality and they gave that to us.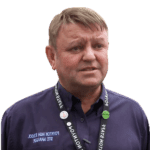 Pricewise, A&S Landscape was the best. They seemed to bend over backwards to meet our needs.
Canopies for Public Attractions
Queuing, dining, viewing playing or even paying… there are lots of places where your visitors will appreciate being out of the rain or direct sun! When you have people paying to visit an attraction, creating comfortable spaces for them to enjoy the day is important.
Outdoor play areas, viewing areas/platforms, outdoor seating areas for cafes and food outlets, covered walkways and sheltered picnic areas are just some of the examples of covered areas at public attractions.
A&S Landscape can help you create covered areas that will enhance your site with well-designed structures from canopies that cover one picnic table through to designs that could cover whole activities.
On larger sites, covered walkways between buildings or to car parking areas work well and for every site providing space out of direct sunlight is essential. More attractions are improving their hospitality provision, we can help you with covered areas for your eating and drinking clients. A specific covered space can be an attraction in itself. Think about covered areas where children can pet the animals or a covered seating area where families can congregate to enjoy a break from the day. Creating a new space can give you options for additional activities that didn't have a home before!
Whether tensile fabric or steel and polycarbonate or glass, our canopies can be designed in a wide range of materials and finishes to match your branding, all structures can be designed to accept signage – no need to miss a branding opportunity. Whatever kind of covered solution, canopy or shelter you need for your attraction get in touch to discuss the options with us.

Public Attraction Canopy Designs
Read our about featured public attraction canopy project
Sprouts Play Barn in Oxfordshire Add a Playground Canopy

What was the project brief?
Sprouts Play Barn, Oxfordshire, is always a hive of activity. With fantastic indoor facilities, the project brief here was all about maximising the outdoor space too.
There was an existing outdoor play area already kitted out with a great range of play equipment. A&S Landscape was tasked with designing something that would complement the existing area but also provide some much-needed shade for the children while they played.
What was our shade solution?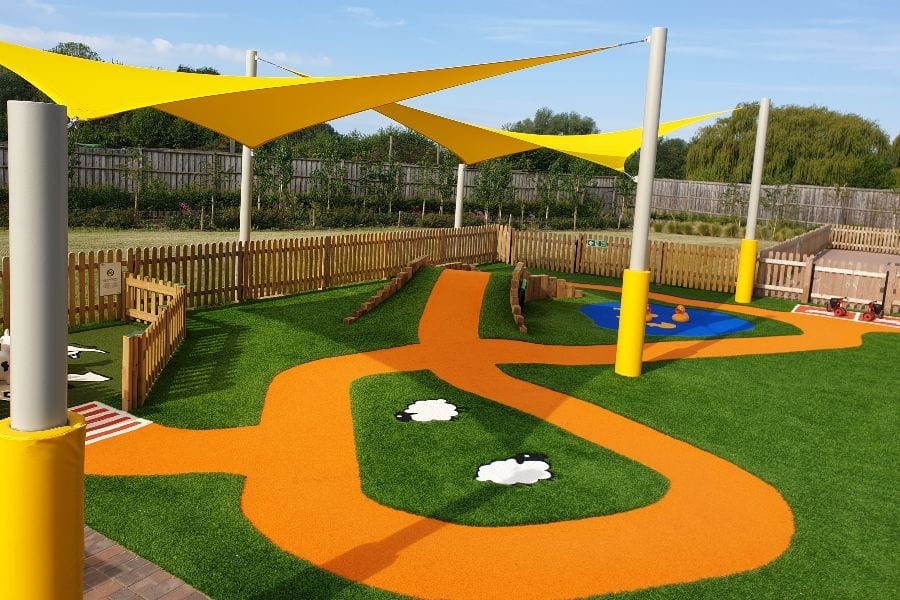 For the area to be covered and to give maximum shade and shelter, the A&S Landscape design solution for this project was two Maxima Shade Sails. The yellow shade sails look fun, after some careful consideration about the best design option, the end product looks as though it has always been there.
At Sprouts Play Barn, the size of the two shade sails was 12 metres by 6 metres, which were then attached to six uprights. This meant there was little impact on the footprint of the play area below and there was still space for the existing play equipment. Sometimes it's difficult to visualise how a design might look for an existing space, but the A&S team can help with the use of specialist software that will show you what it's going to look like. One of the great benefits of this type of canopy at a public attraction is that with dedicated support from our team, scoping out your project is very straightforward. With the expert team at A&S Landscape on hand at every step of the project, meeting the exact requirements of the design is a smooth process from concept to the completion of your specific brief.
What was the result of their new shade sail canopy?
The end result at Spouts Play Barn was a bright and fun shade canopy that perfectly complemented the existing outdoor play area. The choice of bright yellow shade fabric for the sails matched with the vibrant equipment below and created the feeling of a light and fun space.
There is significant research that shows us the importance of outdoor play to early years education. The Sprouts Play Barn shade has increased the opportunity for educational play in the outdoors and enhanced the offering available to their customers. Now with a choice of indoor and outdoor all-weather play areas, this already busy attraction will be even more in demand.
About the client
Sprouts Play Barn, located around four miles from Abingdon-on-Thames in Oxfordshire, is a soft play space for younger children. Their mission focuses on providing clean and safe spaces for children to have fun. They also aim to provide educational play experiences and giving children the opportunity to experience play in an open-air environment is important to them.
Why invest in a shade sail?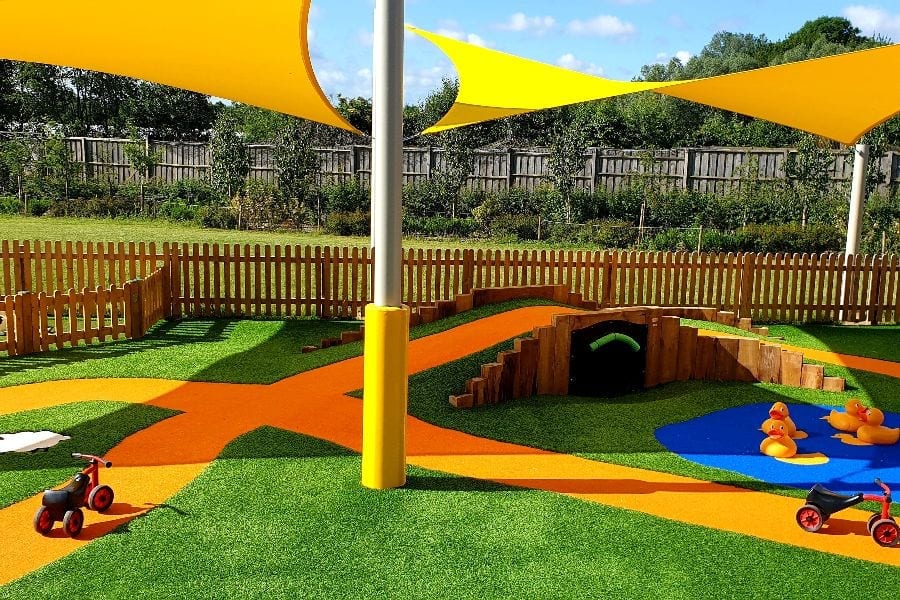 Shade sail canopies are an extremely practical option for public attractions. From canopies for zoos to shelters for theme parks, A&S Landscape can plan and design an option for just about any public space.
From a stand-alone sail to a group of them to cover a larger area, they are an attractive and practical option. As our weather becomes increasingly drier and warmer, the harmful effects of the sun become more problematic, especially when it can take just 10 minutes of sun exposure for sunburn to occur. Providing an area of shade for visitors will be a welcome relief while at the same time, doubling up as a wet weather shelter when the inevitable rains comes too.
You can read what our customers have to say about the shade sails and canopies we have installed by looking through our testimonials page.
Why choose A&S Landscape for your shade sail?
A&S Landscape is with you every step of the way. From your initial enquiry, we will guide you through the options, before undertaking a site survey and full design, manufacture and installation process.
Standards are extremely important to A&S. From first-class health and safety through to customer care and everything in between, the company holds a range of accreditations that demonstrate our commitments at every stage of the process. With over 40 years of experience in the industry, you can put your trust in our work.
Start your next project today by calling us on 01743 444100, or send your requirements over to [email protected].

Sprouts Play Barn Before and After

Chobham Adventure Farm in Surrey add a Shade Sail to Outdoor Seating Area
What was the project brief?
The facilities at Chobham Adventure Farm, Surrey, are relatively new. Having opened in November 2016, they already had an outdoor dining area and sandpit. To enhance this lovely outdoor space further, the farm wanted an on-trend canopy solution to fit in with their modern surroundings. They also wanted to add colour with an eye-catching design that was, at the same time, practical.
What was our shade solution?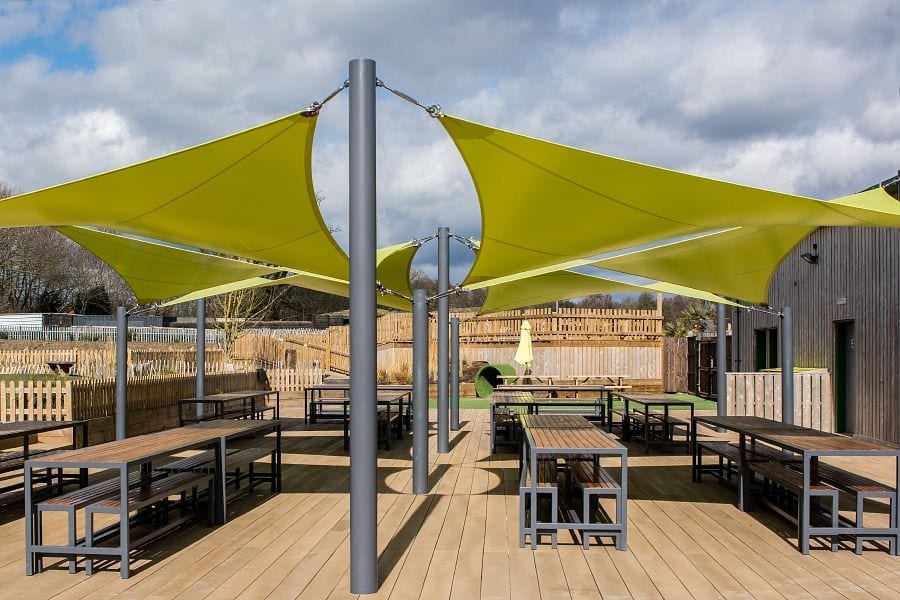 After talking through the project brief with the client, the solution A&S Landscape proposed was the installation of three Maxima Shade Sails. This fitted the project brief perfectly as the three sails, installed with the use of sixteen steel pillars, was finished off with a real pop of colour. Chobham Adventure Farm chose Aniseed as the colour for their shade sails, and the contrast with the steelwork was striking. The shade sail colours also matched in with the farm's branding and reinforced their identity. This gave an end result of a contemporary structure that was fun, pleasing to the eye, and on-brand with the surrounding environment.
What was the result of their new shade sail canopy?
The finished project was a stunning covered dining area which protects the customers from both the sun's harmful rays and the rain.
Not only is the dining area now covered from the elements, but the sandpit is kept dry and is ready for use by younger visitors no matter what the weather. Children are able to play in shade during summer and are protected from rain on the drizzly days. This has given parents the chance to maximise the amount of outdoor playtime for their children when they visit the farm. Sandpits are a fantastic way to increase access to sensory play with all the educational and developmental benefits, and Chobham Adventure Farm is now able to offer access to their sandpit in a new and improved sheltered environment.
About the client
Chobham Adventure Farm, Surrey, is a fantastic family day out. They offer a range of activities for children from babies upwards. Their attractions include an indoor adventure play area, an animal farm, a toy shop and an outdoor playground. Families will find plenty to do there, and with a restaurant offering chef-cooked food, you can enjoy their outdoor dining area for yourself! Holding a TripAdvisor 'Certificate of Excellence', Chobham Adventure Farm has lots of fabulous reviews to entice you to visit.
Why invest in a shade sail?
it's hard to know where to start! Here are just a few of the reasons to consider a shade sail as a canopy for a public attraction, covered play area or outdoor classroom:
Endless design options
Shade Sails can be configured in so many different ways there's a solution to meet your specific needs. Even the shape of your shade sail can be designed to meet your specific brief. We offer everything from hypar squares, multiple squares to triangles. You can also choose from our Maxima StarSail™ product range.
Protection come rain or shine
Shade sails offer the opportunity to get really creative, not just with design, but with colour options for steelwork and canopy colours. With shade cloth that protects from harmful UV rays, they provide a safe, shaded area that also reduces the temperature beneath on hot days. We also offer PVC material options which provide a high-strength waterproof fabric in a variety of colours.
Why are canopies perfect for public attractions?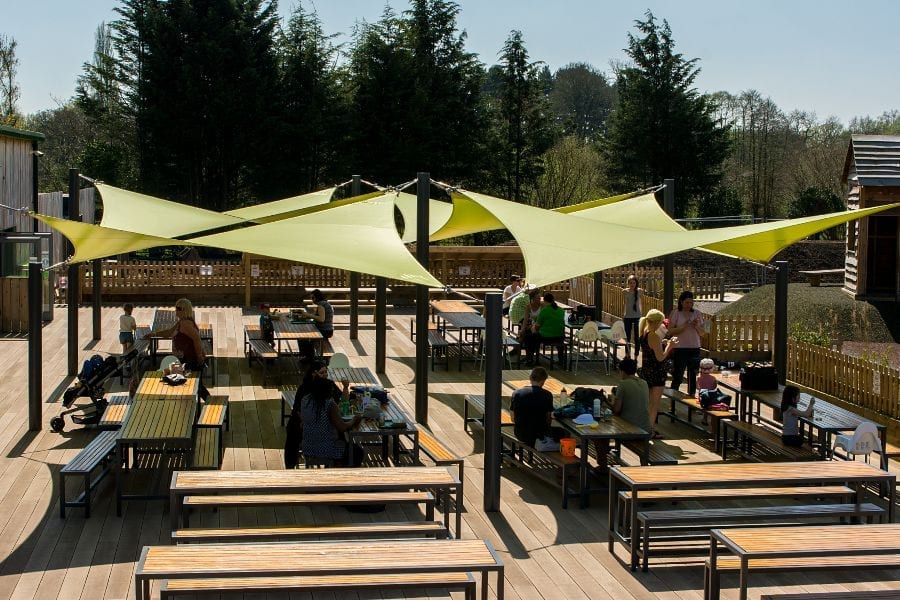 Canopies are a fabulous way to increase capacity in under-used outdoor spaces at parks and public attractions. They are also a way to improve existing outside spaces, such as outdoor eating or waiting areas. Providing shade and shelter means that visitors are kept comfortable whatever the weather and the customer experience is therefore enhanced.
Why should you choose A&S Landscape?
The A&S Landscape team are on hand to walk you through the process from beginning to end, so whatever your canopy needs, we're here to help you navigate the options. With over 40 years of experience in the industry, we are known for our efficiency, reliability and integrity. You don't just have to take our word for it either. Hear what our previous clients have to say about why they invested in an A&S Landscape shade sail on our testimonials page here.
Whether you're looking for an entrance canopy to complete your building or a covered walkway to shelter your visitors, we have the shade solution for you. With polycarbonate and fabric designs available, our designers will work closely with you to create the perfect design. Then our team will manufacture the canopy using the latest technology and processes. Finally, the shelter will be expertly installed, and you'll be able to enjoy the end result.
Why not start your next project today? Call us on 01743 444100, or send an email to [email protected].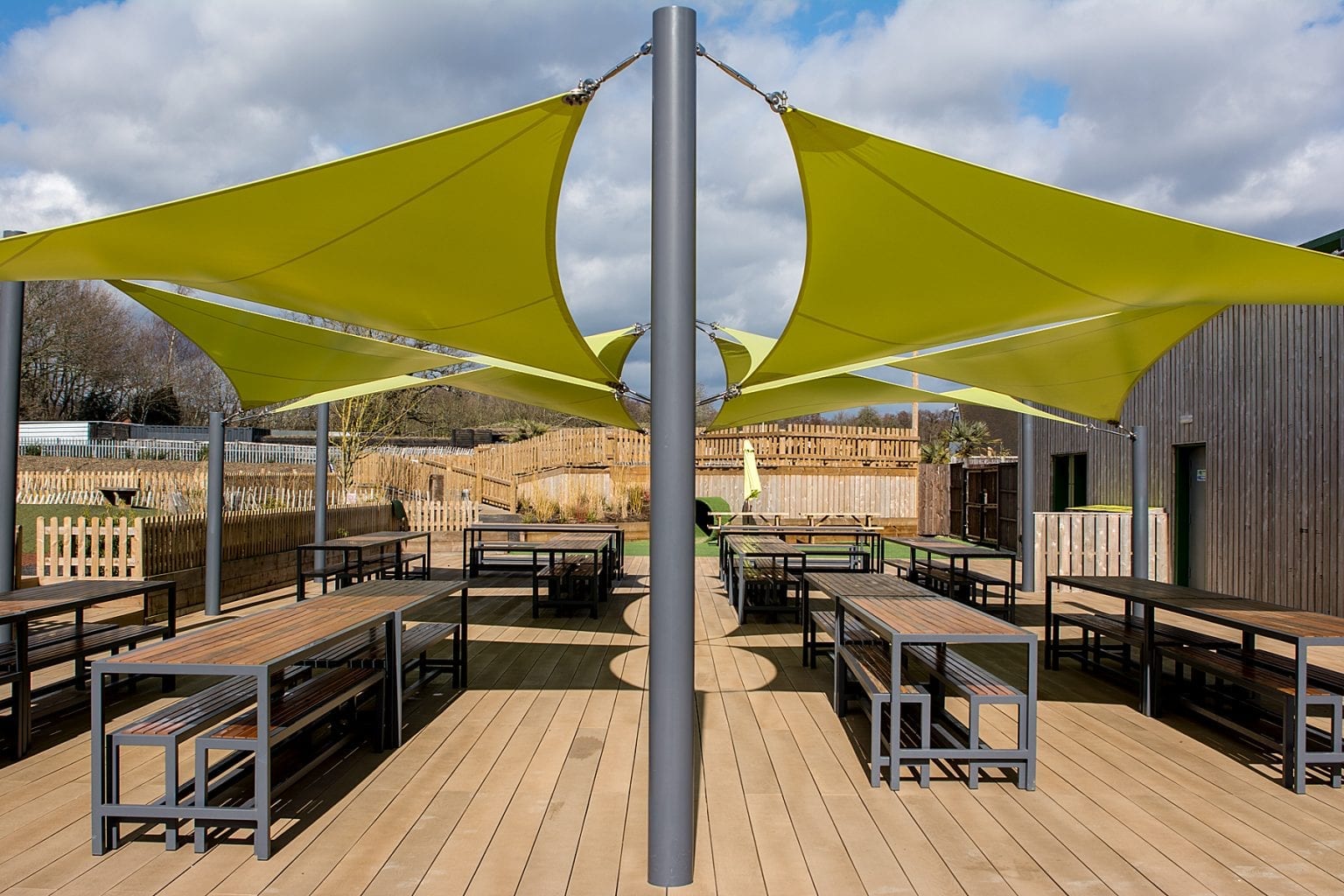 Send us your email and an idea of your requirements and we'll get back to you with a quick price.