Canopies for Universities
University Canopies that blend functionality and architectural aesthetics
Enquire Now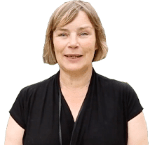 We immediately found A&S Landscape to be very efficient and they provided a wonderful first draft for us.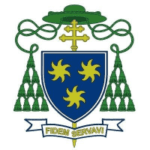 A&S Landscape really wanted this canopy to work for us and explored all the solutions until the right one was found.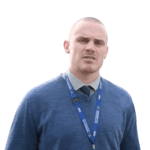 A&S Landscape was very competitive. We chose them based on the time they had invested before we ordered.
Canopies for Universities
Some of our featured clients

Look through some of our university canopy projects
Colourful Shade Sails at Dunraven Academy in London Create Outside Sheltered Space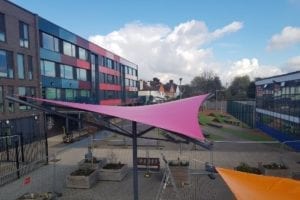 Like most schools, Dunraven Academy is always looking for ways to improve its campus for the students. There are always ways that it can be improved so they can get the most out of their learning experience. They were considering their outdoor spaces, which were great but couldn't be used in very hot weather. They needed some shade, so they came to talk to us about what we could do. After looking at our range of university canopies, they decided on two Maxima StarSails. These have given their grounds a whole new lease of life for the students. The bright orange and raspberry colours brighten up the area, and they offer a lot of shade which is sorely needed in the summer months. As the fabric is waterproof PVC, they can be used to shelter from the rain too. To see more of the colourful shade sails at Dunraven Academy, click here.
Holywell Learning Campus in Wales Adds Fabric Umbrella Canopy to Play Area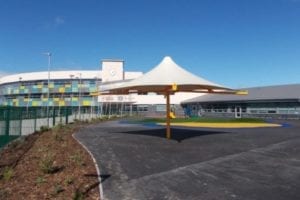 Holywell Learning Campus was built on the site of the Holywell High School. It's been designed to bring the best facilities to the pupils that attend the school, and that design extends to the playground. The play area of this site is bright, fun and bold. The only thing it didn't have though, was any shelter. They wanted children to be able to get out of the sun on hot days, and that's why they came to us. To give the children that shelter, they had a Maxima Umbrella installed in the playground. This has proved to be the perfect addition to the area. Even when the weather is hot now, there's always available shade for pupils to enjoy. These university canopies come in a range of colours, and they chose a sunshine yellow to fit in with the aesthetic of the playground. Read more about the fabric umbrella canopy we installed at Holywell Learning Campus.
Ebbw Fawr Learning Community in Wales Creates Sheltered Area with Fabric Canopies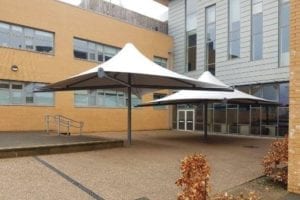 Ebbw Fawr Learning Community is a seriously modern campus, catering from ages 3-16. It's the first of its kind in Wales and is a forward-thinking school in a lot of ways. That includes how it sets up spaces for its students. Outdoor spaces are so important as they offer a great way to relax and refresh between lessons. Students really need that space in order to do their best. The school knew this, so they looked into university canopies that would allow students to use these outdoor areas as much as possible. After talking with us, they had Maxima Umbrellas installed outside, so students can get outdoors even when the weather is less than ideal. The umbrellas provide shade when it's sunny, and are waterproof so even if it's raining, the space can be used. If you want to know more about the fabric umbrella canopies at Ebbw Fawr Learning Community, click here.
Coleg Cambria In Wrexham Adds New Entrance Canopy to Building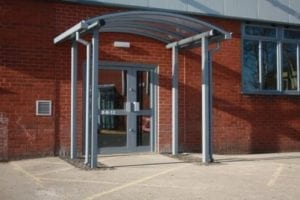 Coleg Cambria was already an excellent looking campus, but it was clear that it just needed a finishing touch. To get what they needed, the staff looked online for university canopies and found us. With our help, they got just what they needed. They decided to add a canopy to their entrance, as it would add so many benefits. A Motiva Entro was added, and it has really brought a lot of benefits. Firstly, it looks great and really has completed the look of the building. It also offers shelter from the rain, perfect for those going in and out throughout the day. It also offers a great focal point, as it shows visitors coming for the first time just where the entrance is. Overall, it has been a great investment for them and has given the campus just what it needed. Find out more about the entrance canopy at Coleg Cambria.
A New Cycle Rack for Jesus College at The University of Cambridge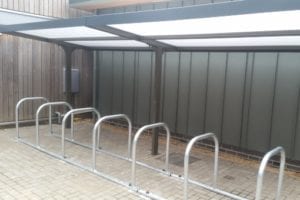 Jesus College was looking for a good way for their students to secure their bikes when they came to classes, but they weren't sure which shelter to buy. There are many bike racks and university canopies out there that look good but aren't as secure as you would want them to be. Students needed to feel safe leaving their bikes there, so they came to us looking for a good solution. We were able to offer them the Cyclo City rack and shelter, something that keeps bikes safe and covered while they're being stored there. As it's made of such sturdy materials, the bikes are safe as soon as they're locked up to the rack. It has helped students feel a lot safer in biking to school as they know their bike is secure. It's been an all-round success for the college. To read more about the secure cycle shelter we installed at Jesus College here.
New Curved Roof Smoking Area Shelter at Coleg Powys in Wales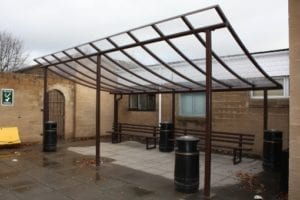 Coleg Powys was looking to install a smoking area for their students, but they didn't want to go with something that just looked like every other shelter you've seen out there. Even though it was to be a utilitarian shelter, it needed to stand out and have excellent design itself. They knew we could give them that, so they asked us what we could do. Looking at our university canopies, we knew that the Motiva Wave was just what they needed. It has a striking roof design while being highly effectual as a shelter. It has allowed the college to create a new structure that not only has purpose but looks amazing too. Everyone at the college has certainly appreciated having this new structure. It goes to show, just because it's a standard structure, it doesn't mean it can't be beautiful. To see more of the curved roof smoking shelter at Coleg Powys, click here.
University Canopy Design Options

Read about our featured university canopy project
University of Reading in Berkshire Add Outdoor Seating Area

What was the project brief?
As part of a reconfiguration project, the University of Reading wanted to transform an area of their campus. Their vision was for a sociable, outdoor area which provided seating and shelter, and which could be used for outdoor study space too.
Repurposing an area of outdoor space can create a versatile and adaptable facility that can be used for a multitude of different applications. If the space has been previously under-used, as was the case at this university, then the end result can be additional, functional space that alleviates pressure on an already busy campus.
What was our shade solution?
A&S Landscape has experience of working with universities and other academic institutions across the UK. Working closely with the team at the University of Reading, we were able to scope out plans for a multi-shade solution. In this case, three Maxima Sails measuring 4 metres by 4 metres each were installed. The Maxima Sail is a versatile option for spaces just like this, enabling bespoke configuration as well as providing a practical and enduring shelter solution. The A&S Landscape product range enables customers to choose from a variety of colours for shade fabric, steelwork and post pad covers (if required). This means that customers can choose colours that match with their branding.
What was the result of their new covered outdoor seating area?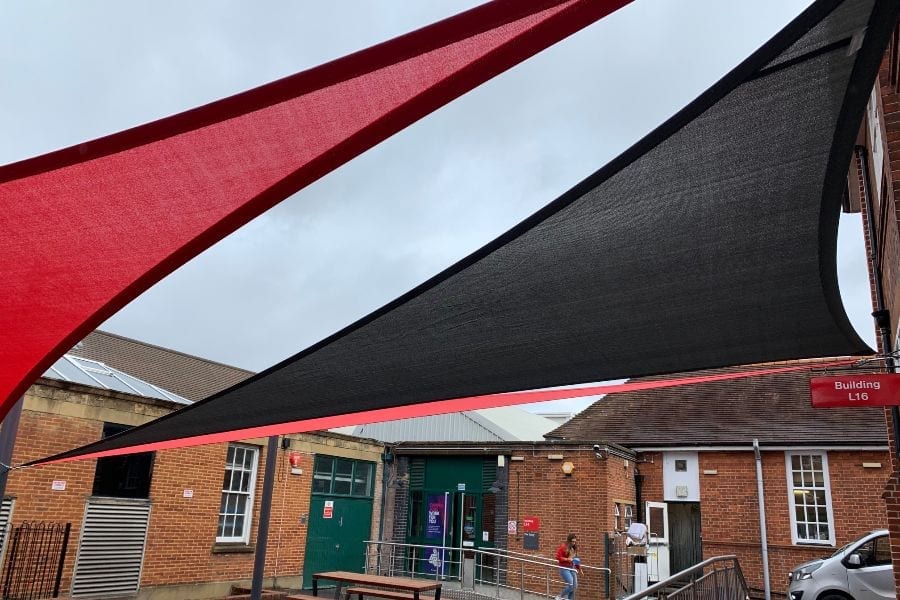 The finished project has transformed a once disused space into a smart outdoor area, offering shelter from the weather. The university added bench seating which has enabled the area to be used for outdoor dining, study or during a social gathering and that can also be used all year round.
The wall-mounted shade sails fit into the designated area perfectly and really made for an eye-catching addition to the space. The university chose red and grey for their sail fabric, and slate grey for the steelwork. This matched with the university's shield colours and the existing themes of the surrounding signage and buildings. The ability to mix, match and select contrasting colours is easy with the A&S Landscape product range and means that each project can be individually designed to fit the client's brief. You can see more examples of A&S Landscape's canopies at college and university campuses here.
About the client
The University of Reading has a rich and diverse history, with roots dating back to 1860. In these times of climate change awareness, the university is a figurehead for sustainability. Setting itself the ambitious target of becoming the greenest university in the UK, they are committed to being carbon neutral by 2030. They are proud of their achievement that since 2009, all of the university's electricity has come from renewable sources.
Exploring practical uses for existing spaces is a great way to better utilise what is available on a university campus. This is especially important for universities like Reading for whom sustainability is a top priority. Quickly and efficiently installed and with minimal materials, A&S Landscape university canopies offer many opportunities to maximise available space, without the carbon-heavy requirements of building construction associated with large scale extension projects.
Why invest in a university covered outdoor seating area?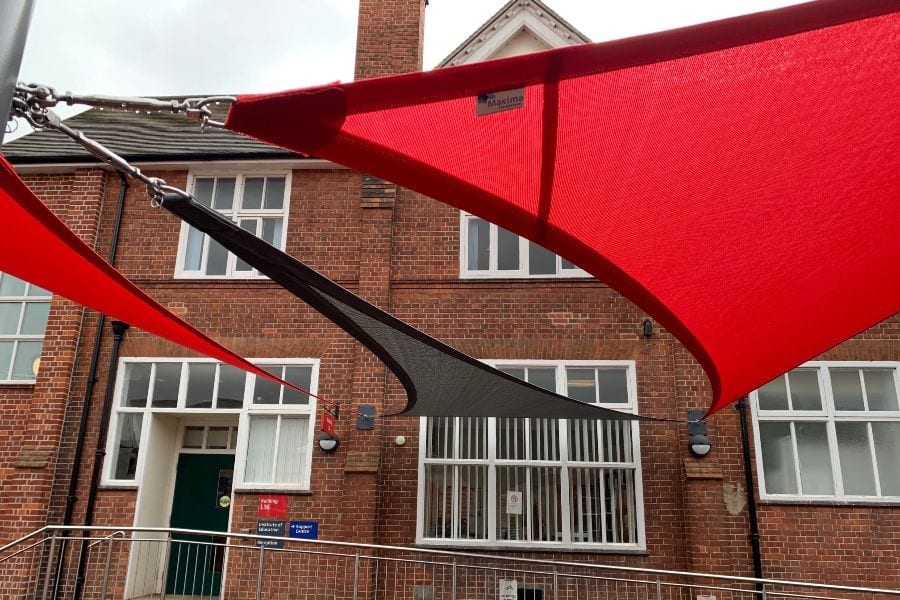 Many universities, like Reading, want to create useable environments that make the most of the spaces available on campus. The University of Reading especially wanted their new outdoor seating area to be a place where students chose to socialise and study. Social connections are particularly important for students, especially for first years students who are making their first transition to university life. Leaving home for the first time can be daunting and social interaction is all the more important in helping first time students to feel settled in their new life.
With buildings often busy, and internal space much harder to come by, creating a practical outside space can give more options to students to meet up as well as an additional option for study. The striking appearance of a shade sail canopy also makes it a great focal point and an easy meeting place to find for the new students on campus.
University canopies provide additional outdoor areas which can help to alleviate pressure from other busy areas of the campus. For example, congested dining areas can make it difficult for students to find somewhere to sit at mealtimes. Having an additional covered outdoor seating area can go a long way to easing this type of problem.
Why choose A&S Landscape for your university canopy?
A&S Landscape has worked with many universities and other academic institutions to design and build outdoor canopies that add value to existing spaces. For many organisations, just like the University of Reading, sustainability is an important factor. A&S Landscape has experience of working with organisations who have won grant funding for specific projects such as the Greggs Environmental Grant. With solid design, manufacture and installation, our canopies are built to last, and this is backed up with some of the best product guarantees in the industry.
Over their 44 years of history, A&S Landscape has worked with many clients to achieve the best shelter and canopy solutions across a variety of sectors. Using a range of materials including steel, aluminium, timber and polycarbonate, they are able to create bespoke designs that fit with the specific preferences that any new client may have.
Why talk to us today to discuss your requirements and see how we can help you? Email us at [email protected], or call us directly on 01743 444100.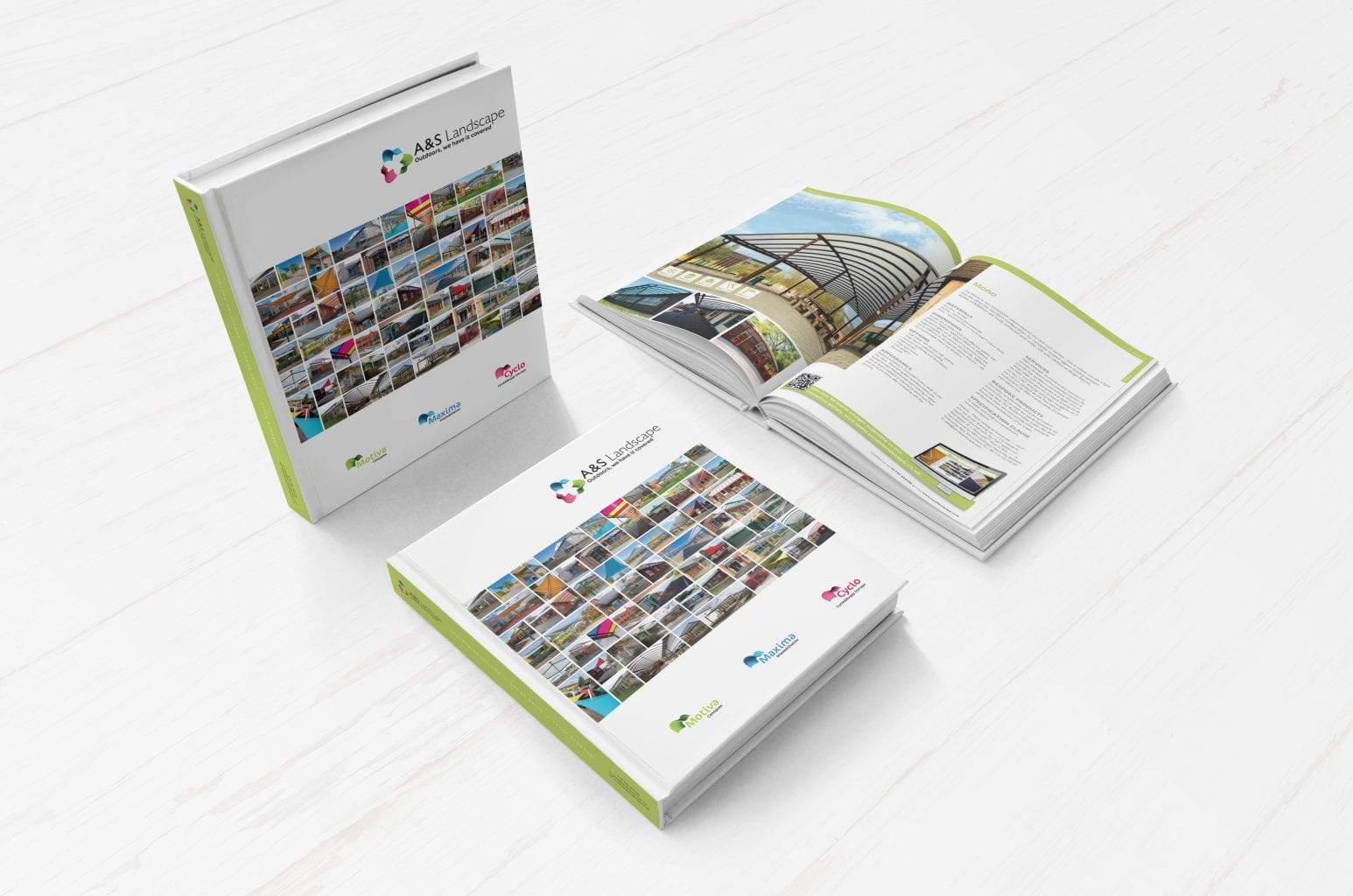 Get in touch to request a copy of our full, 160 page, hardback brochure with all the information you need to make the right choice.