School Umbrella Shades in South Wales
Posted on 22/08/2017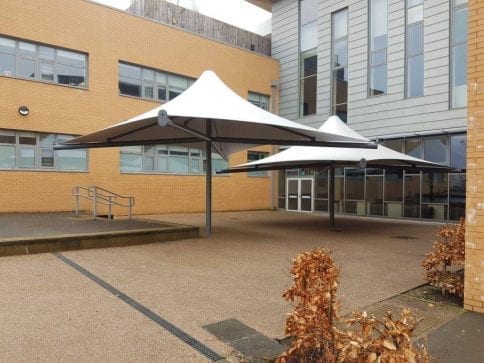 Students are now sheltered from rain or UV rays as they walk through the large courtyard. The two new Maxima Umbrellas complement the modern, clean, crisp lines of the campus perfectly.
Project – Outdoor umbrellas complement school in Ebbw Vale
Product – Maxima Umbrella
Requirement – Ebbw Fawr Learning Community, the first 3-16 maintained school in Wales, opened in September 2012. The £57M state of the art campus provides a modern learning environment for all students in Ebbw Vale. The courtyard, however, was lacking shade and was crying out for a modern, stylish addition to complete it.