Canopy Spans Two Buildings at School in Lingfield, Surrey
Posted on 23/11/2017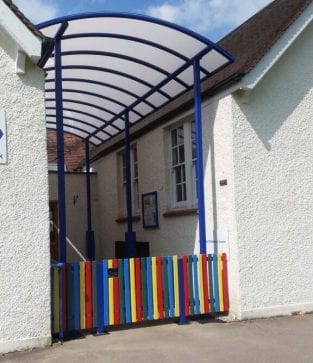 Two of the school buildings had a very unloved space between them that was not used by the children because it exposed them to the elements, be it UV rays in the summer or wet weather in the winter.
Project – Young Epilepsy St Piers School enjoys new school canopy in Surrey
Product – Motiva Duo
Requirements – St Piers School is a non-maintained special school for pupils aged five to 19. With state-of-the-art facilities, highly skilled staff and a warm, caring atmosphere, it's a fantastic place for children with neurological conditions and behavioural difficulties to learn new skills, grow in confidence and make new friends.