Berkhampstead School in Gloucestershire Builds Outdoor Canopy
Posted on 20/12/2017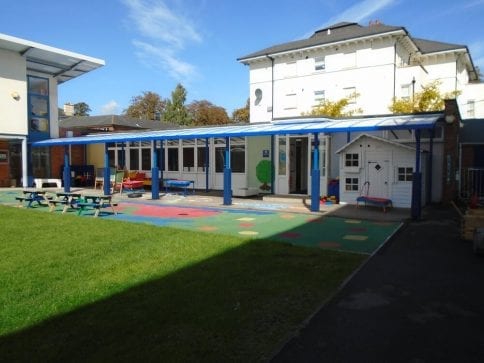 A&S Landscape has a wide range of products; from fabric canopies to steel and polycarbonate canopies. The best product in this instance was decided to be the Motiva Mono canopy from our Motiva range.
Project – School canopy at Berkhampstead School in Gloucestershire
Product – Motiva Mono
Requirement – At Berkhampstead School in Cheltenham they pride themselves on having "Small classes, happy children and excellent results".
The early years classroom had a perfect area outside that needed a school shelter. This would guarantee that the children could enjoy outdoor activities regardless of the weather. Somewhere to store and use the playhouse and sandpits. It was space which they asked A&S Landscape to help develop.