Covered Area Added at St Helen's Primary School in Swansea
Posted on 04/11/2019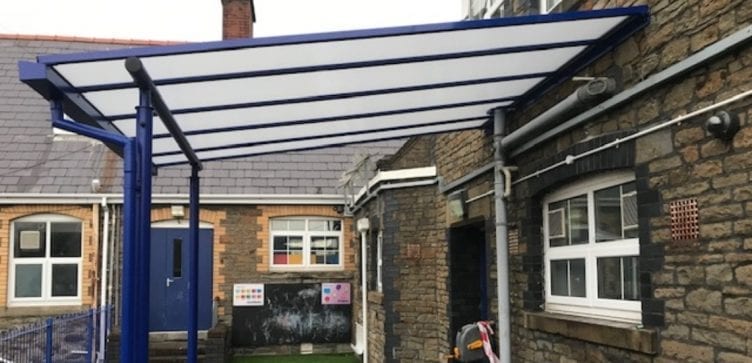 St Helen's Primary School wanted to add a shelter to their school site. A&S Landscape designed, manufactured and installed a straight roof canopy to help transform the playground.
Project – St Helen's Primary School add straight roof canopy in Swansea
Product – Motiva Linear
Requirement – St Helen's Primary School in Swansea were making improvements to their facilities and decided they wanted to install a canopy so much they went back to the council for extra funding. During break and lunchtimes, the pupils and staff didn't have an outside area where they could shelter from the weather.