StarSail Canopy at Royal Mail in Cheshire
Posted on 30/10/2019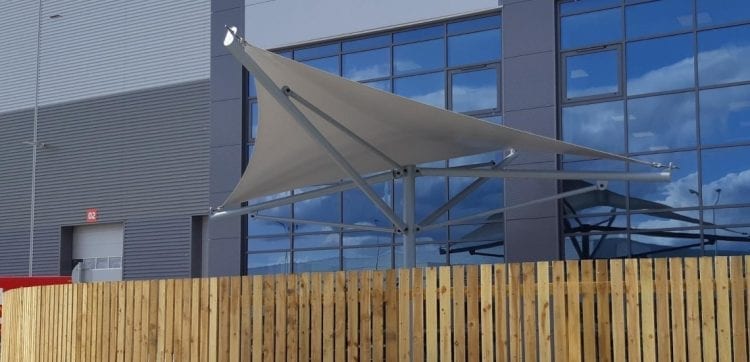 With seating underneath, the StarSail has created a purpose for this outdoor area, creating a space where staff can come and sit to take a break and recharge.
Project – Royal Mail add StarSail canopy to staff breakout area
Product – Maxima StarSail
Requirement – Royal Mail in Warrington, Cheshire wanted to add some shade and shelter to a breakout area for staff. Employers are increasingly keen to provide outdoor areas for staff, given the research that we continue to hear which highlights the benefits of being outdoors. A happy workforce is a productive workforce and A&S Landscape has many design options which can help you create your perfect covered space.