Covered Play Area at Captain Webb Primary School in Telford
Posted on 05/11/2019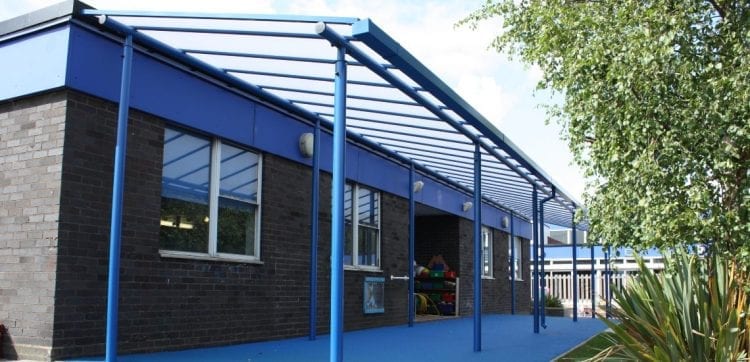 Captain Webb Primary School wanted to add a covered play area to their nursery section. A&S Landscape worked closely with the school to create a fantastic space for the young children.
Project – Captain Webb Primary School add straight roof canopy in Telford
Product – Motiva Linear
Requirement – Captain Webb Primary School in Dawley, Telford, were expanding parts of their nursery centre. As part of this, they decided to create a covered playground area for the young children to use all-year-round. A&S Landscape helped the school find the perfect product which would transform break times.