Outdoor Shelter in Reading
Posted on 10/02/2017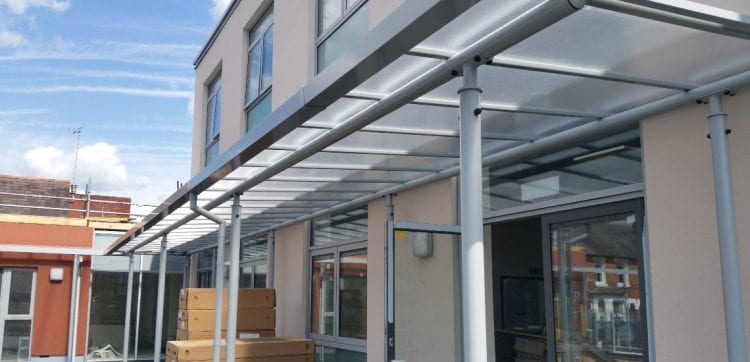 EP Collier Primary School worked alongside a local contractor who brought in A&S Landscape to provide some outdoor shelter that just happened to offer some unexpected benefits.
Project – Motiva Linear creates outdoor shelter at EP Collier Primary School in Reading
Product – Motiva Linear
Requirement – A great outdoor canopy can do a number of things.
It can offer shelter from the rain, shade from direct sunlight and create useable space where there was none before, making playground areas available all year round so that outdoor learning can take place.
Equally, a well placed outdoor classroom canopy can help with temperature control, stopping direct sunlight from blasting in through windows and keeping a school cool in the hot summer months.