Outdoor Shelter in Bedfordshire
Posted on 13/02/2017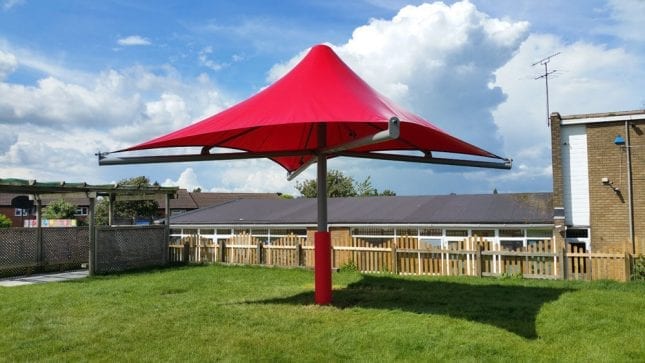 When Someries Junior School contacted A&S Landscape to add a new playground shade canopy we knew we'd be giving them something they'd fall in love with.
Project – Maxima Umbrella creates shaded area at Someries Junior School in Bedfordshire
Product – Maxima Umbrella
Requirement – There are few things finer, in our opinion than brightly coloured tensile fabric shimmering on a summers day. Looking up to see the playful silhouette of a Maxima Umbrella is one of those small pleasures in life.
However, it is possible we love our products a little too much but maybe, just maybe, that's a good thing.