Covered Walkway at Lime Tree Primary School in Surrey
Posted on 19/08/2019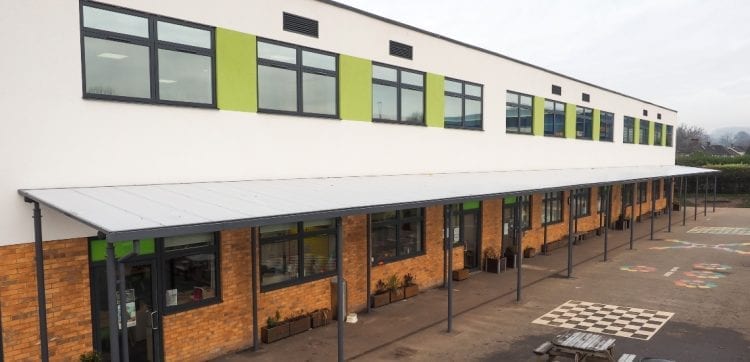 Thanks to the new canopy installed at Lime Tree Primary School, children can walk to their lessons sheltered from the weather.
Project – Lime Tree Primary School add Walkway Canopy in Surrey
Product – Motiva Linear
Requirement – Lime Tree Primary School in Mertsham, Surrey is a lovely modern school building. In order to provide shade and shelter to pupils walking between the external classroom entrances, they decided to add a covered walkway canopy. The area that they wanted to cover was long, extending more than 40 metres. The product that they chose was the straight roof Linear canopy from the Motiva range of steel and polycarbonate structures. This design was fitted at a width of 3 metres.