Covered Playground Area at Finlay Community School in Gloucester
Posted on 15/08/2019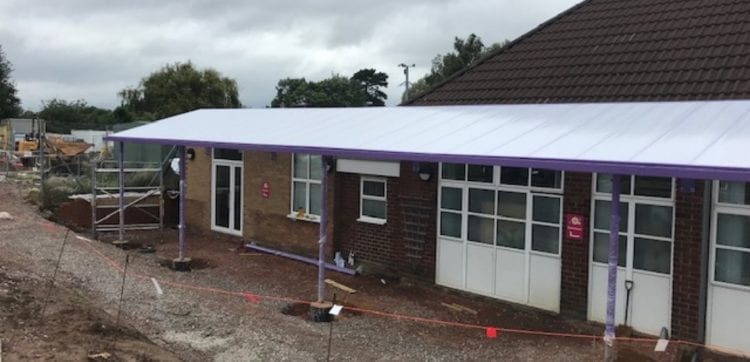 Finlay Community School wanted to create a space where their pupils could play outside all-year-round. A&S Landscape designed, manufactured and installed a straight roof canopy in an area of the playground.
Project – Finlay Community School add straight roof playground canopy in Gloucester
Product – Motiva Linear
Requirement – Finlay Community School felt their fantastic facilities were lacking a sheltered space where pupils could play under throughout the year. When the conditions were poor, the pupils had to stay inside the school during break and lunchtimes, meaning they couldn't get any fresh air. A&S Landscape worked with the school to find the perfect shelter solution.