Covered Playground Area at Bretforton Village School in Evesham
Posted on 14/08/2019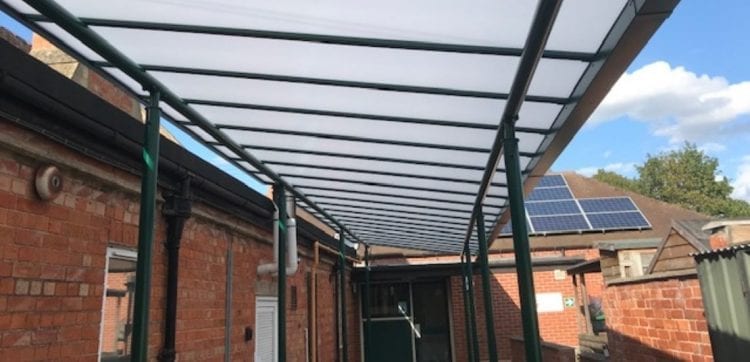 Bretforton Village School wanted to add a sheltered area to their school grounds. When the weather was poor the pupils had to stay inside during break and lunchtimes.
Project – Bretforton Village School add straight roof canopy in Evesham
Product – Motiva Linear
Requirement – Bretforton Village School is based in the closely-knit village of Bretforton in Evesham. The school decided to add a canopy to their site to make more of their playground accessible throughout the year. A&S Landscape designed a canopy which met all of the requirements and would enable the pupils to enjoy the fresh air more often during the school day.