Bespoke Shelter at Strensham Water Treatment Works in Worcester
Posted on 26/10/2020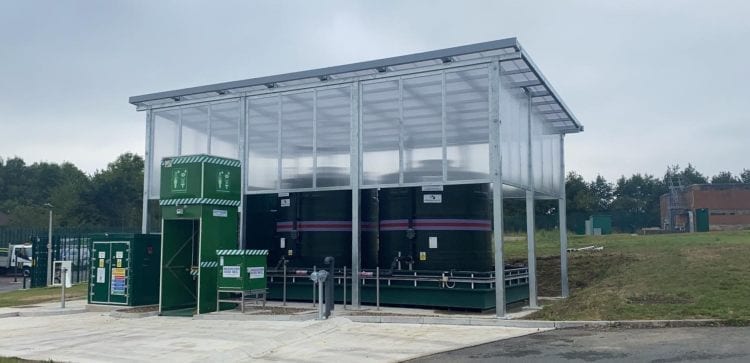 Strensham Water Treatment Works, Worcester, delivers drinking water to the wider population and local community. They approached A&S Landscape with a very specific brief for a partially enclosed canopy.
What was the project?
With a vital need to cover acid tanks beneath the canopy, there was an added requirement to ensure that the steel canopy framework was finished in an acid-resistant coating.
What was our solution?
The canopy installed on this industrial process site was a fully bespoke Motiva Linear™ straight roof shelter. With clear polycarbonate roof and side panels to the upper section of the framework, the project delivered a completely bespoke design for this compliance-critical site.
Find out more about this bespoke project completed for Severn Trent Water over on our project page.