Bespoke School Shelter With Roller Shutters in Cheshire
Posted on 18/08/2014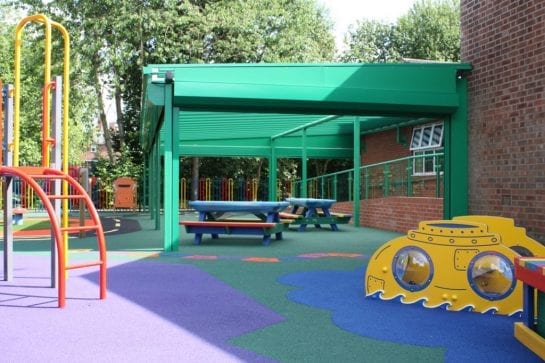 This Bespoke canopy is finished with a soft, yet playful green steelwork and opal roofing that means it is usable the whole year round.
Project – Shelter with shutters – Lacey Green School
Product – Bespoke Motiva Canopy
Requirement – There may be only one place more secure than Fort Knox and believe it or not it's in Cheshire.
When you attach a canopy to your school you can do something pretty clever with it. Not only can it become a shelter for year round outdoor play, but it can also become your very own security system.