Playground Shelter in Shropshire
Posted on 13/03/2017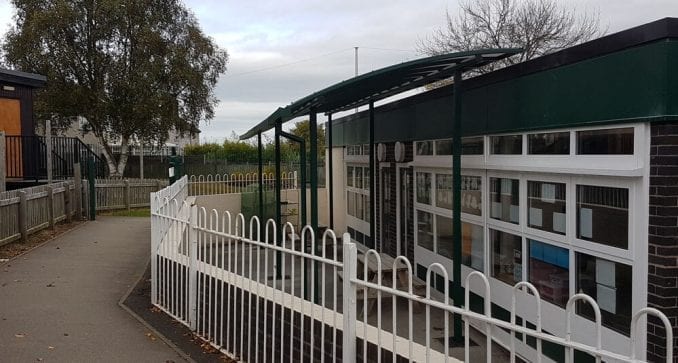 When A&S Landscape was approached, it was to add some of that outdoor shelter magic to John Fletcher Primary School in Shropshire.
Project – Motiva Mono provides outdoor playground shelter at John Fletcher Primary School
Product – Motiva Mono
Requirement – I've seen people shouting in the street when it starts to rain. Not many, that's true, but the wealth of frustration when a little water falls from the sky is felt by many. We just don't all vocalise it.
Because when it rains we just don't feel like being outdoors. It's not an aversion, it's preference. Ideally, we wouldn't get soaked. Right?