Outdoor School Shelter in Gwynedd
Posted on 13/03/2017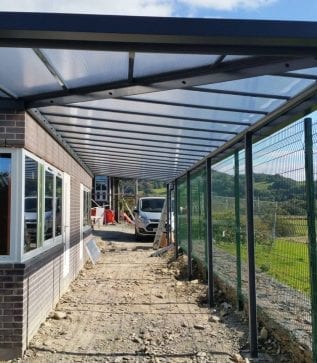 A&S Landscape was asked to install a generous outdoor shelter at Ysgol Gynradd Llanelltyd to make sure that students had access to the outside all year round.
Project – Motiva Linear provides outdoor shelter at Ysgol Gynradd Llaneltydd
Product – Motiva Linear
Requirement – Computer screens. Television screens. Mobile phone screens. The rise in our use of screen-based technologies has been impossible to keep up with and as our need for this kind of technology has grown, we've been left behind trying to figure out if it's really such a good thing.