Outdoor Playground Cover in Nottingham
Posted on 14/02/2017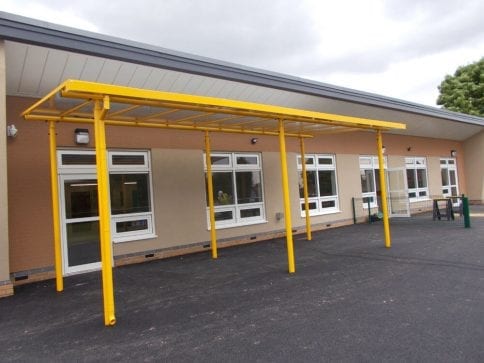 Colour evokes emotion. And because we know this we know that a Motiva Linear can feel different depending on how it is treated.
Project- Motiva Linear creates outdoor playground cover at College House Primary School
Product – Motiva Linear
Requirement – Can colour make you feel something?
The simple answer is yes. The principle of colours evoking emotion has been utilised everywhere from desktop wallpapers on computers to the colour of space in museums reflecting the mood of the work. Colour is evocative and yet we don't often see quite enough bravery with it.
Not so when it comes to our own shelters, we're always delighted to see the playful ways in which colour is implemented to turn our already beautiful outdoor playground canopies into something truly unique.