Outdoor Shade Sails in Middlesex
Posted on 14/02/2017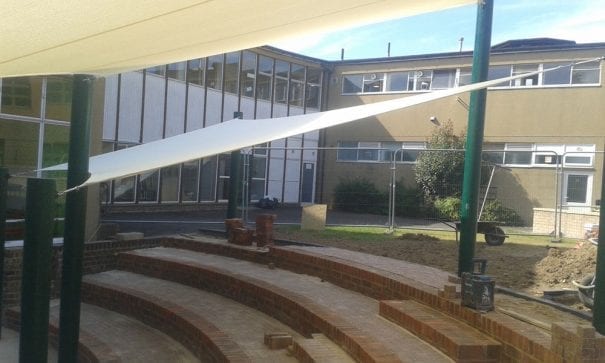 Worcester Primary School were on the lookout for some high-quality shade canopies to cover a multi-level space at the back of their classrooms. They chose a Maxima Shade Sail for its functional quality as well as its flair and imaginative look.
Project – Maxima Shade Sail adds stylish outdoor shade at Worcester Primary School
Product – Maxima Sail
Requirement – There's design with a little 'd' and design with a capital 'D'.
Little 'd' design is what design really stands for, the solving of a problem through a specific range of decisions and actions, it's about function. Big 'D' design is more than that, it's the place where function and form meet, the place where we solve a problem, beautifully.
There's no doubt that our products are built to do both. By solving a particular problem whilst adding some aesthetic value, we produce structures that are capital 'D' all over.