School Canopies in Sheffield
Find out more about some of our projects based in Sheffield. With over 44 years of experience, we have completed a wide variety of jobs across a range of sectors. From commercial awnings with retractable roofs to playground canopies with colourful roof panels – we have a varied portfolio. And our structures suit a range of useful applications, including:
Shade zones for outdoor learning
Playground covers
Dining area canopies
Covers for walkways
Secure buggy storage
As well as our canopies, we also offer a range of cycle stand products. By installing a cycle rack under a sturdy shelter, you can encourage your students to cycle to school and uptake a healthier lifestyle. Like with all of our products, we manufacture and install our cycle shelters to the highest standard, so you get many years of use.
So, whether you need a warehouse canopy or a school shade sail, A&S Landscape are the experts you need to run your project.
Springfield Primary School Add Curved Roof Playground Shelter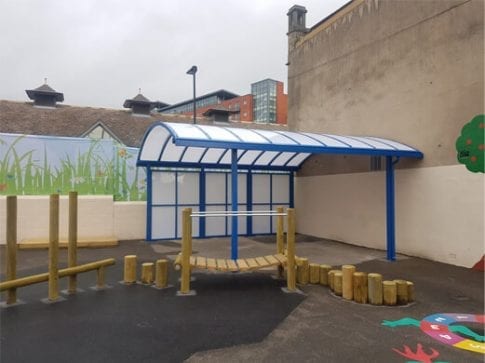 At A&S Landscape we have a terrific range of options in a host of colours and finishes that also means you can be playful with the design you choose. It's always heart-warming to us how powerful a change to the experience of school an outdoor shelter can be. It makes outdoor play more accessible all year round. So when A&S Landscape was contacted recently to install an outdoor playground shelter at Springfield Primary School in Sheffield we knew it would make a big difference.
We installed a Motiva Duo™ at 6000mm x 6000mm in a mid blue steelwork (RAL 5010) with Alu-Tuff™ box profile guttering and downpipes in Dura-Coat™ finish to match.
Opal roofing also means that this shelter offers a degree of shade in the summer.
The result is that whilst we can't stop you dropping your toast upside down (or condone the three second rule) we can at least ensure there are a group of children at Springfield Primary School in Sheffield that no longer have to worry about being caught in the rain.
At A&S Landscape we have a range of playground canopies to suit every need. From robust and effective entrance canopy design to playful outdoor shade shelters, we have a little bit of everything you could be looking for, including various cycle stand designs. But don't take our word for it, have a look now at our gallery of finished projects and if you have any questions, get in touch.
A range of our clients in Sheffield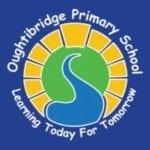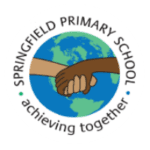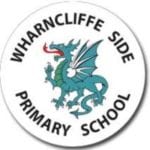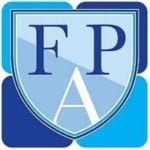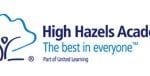 Playground Shade Sail Fitted at Oughtibridge Primary School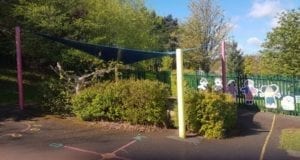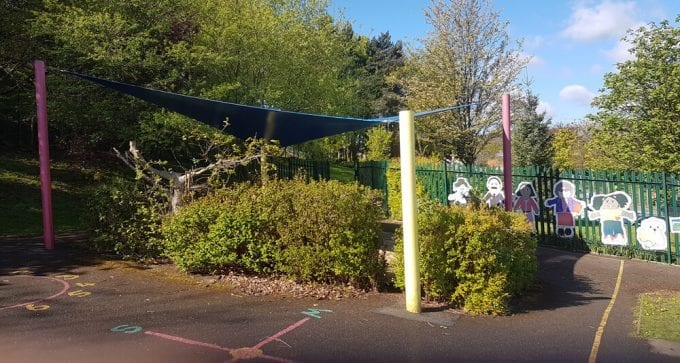 Our Maxima range includes the striking Maxima shade sail and it was decided that this was the best product for the requirement at the Sheffield Primary school. The sail was installed in a striking Victoria Blue colour which brightened the area beautifully. The children, pupils and visitors are lucky to have such a beautiful school and this viewing garden is now accessible to everyone all year round with the shade zone.
Whether you want an informal chat, a 1-2- lesson or just a game of rock, paper, scissors with your classmates, you can now benefit from a nice new school canopy. Ofsted recognises the importance of outdoor learning and the options for this are increased by offering shade and shelter to part of the garden. A win-win for pupils, parents and pupils at this lovely school.
A&S Landscape can help you with inspiration and design expertise if you think your setting might benefit from something similar. Please get in touch. From Shade Sails, commercial awnings and tepees, to straight or curved roof steel canopies, A&S Landscape have a range which is sure to offer you something special. Feel free to look through our gallery, which has more than 1500 images to inspire you.
Outdoor Playground Shelter at Firth Park Academy
By adding a simple outdoor shelter for schools, we create a totally appropriate 'just in case' that means our children never need to get soaked and always a shade zone to duck and cover in the worst kinds of weather. A&S Landscape had plenty of ideas when they were asked to add an outdoor shelter at Firth Park Academy. To keep the rain away we installed two Motiva Duo™ canopies at a size of 5400mm x 6600mm with blue steelwork (RAL 5002) and opal roofing that means the Motiva Duo™ is also outstanding at cutting out direct sunlight in hot summer months.
The result is that regardless of the weather students always know where they stand, metaphorically and literally because if the rain starts to fall, they can stand underneath their two new Motiva Duo canopies to keep themselves dry.
Whether you need a 'just in case' shelter or a classroom extension canopy you'll find that A&S Landscape has a range of options to suit you. Take a look at our gallery of finished projects and if you have any questions just get in touch.
Entrance Canopy Added at High Hazels Academy in Darnall
A&S Landscape installed a straight roof canopy from the Motiva range. The Motiva Linear shelter measures 6600mm X 2600mm and works perfectly with the surrounding buildings. High Hazels Academy chose a Marine Blue colour for the steelwork which contrasts against the Opal polycarbonate roofing. Overall, the new canopy has added another level of excellence to the academy.
Visitors to the academy are now even more impressed by the site thanks to the entrance canopy. The smart blue shelter is a great addition to the campus and is a brilliant way of welcoming people and setting a high standard straight away. If visitors need to use an intercom, they can wait under a sheltered area protected from the elements.
A&S Landscape provides a range of shade sails, shelters and canopies. We design, install and manufacture our products so we can guarantee the best results. Get inspiration for your next project by browsing our gallery or get in touch with our friendly team on 01743 444100.
Wharncliffe Side Primary School add Shelter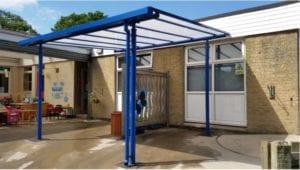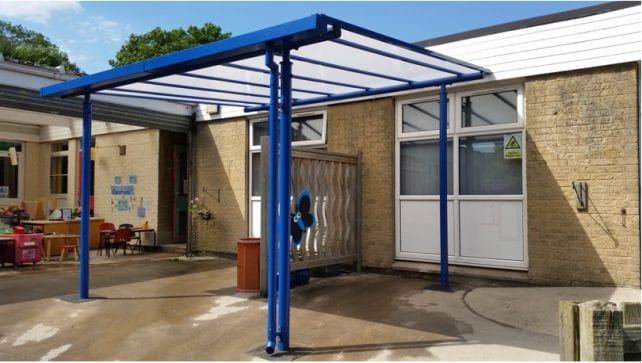 Wharncliffe Side Primary School noticed we had this shelter available at an amazing price and were quick to take advantage of the special offer. They got in touch with us and we worked with them to figure out the best possible way to make it work for their space.
This Motiva Linear™ canopy in a smart, attractive blue steelwork with opal roofing may have been constructed for somebody else but it fits like a glove. The result is the same as you'd expect when working with any A&S Landscape canopy. We offer striking design, robust and long-lasting structures and the quality of an all-weather, all year round shelter that means our clients are able to plan for activities they could never have run before.
Whilst we do sometimes have special offers, we like to think that our prices are so competitive that everything we offer is a little bit special. That's because after years of perfecting our products, we know we offer a wonderful mix of aesthetically pleasing design work and outdoor shelters for schools that do their job for many, many, years. If you want to find out more, take a look at our shelters for schools here.
Entrance Canopy Added to Site at Inman Properties in Sheffield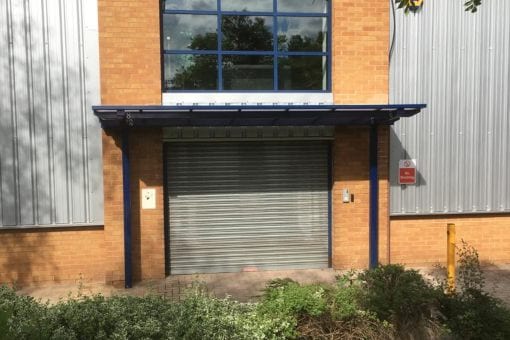 Inman Properties in Handsworth, Sheffield had the idea to purchase an entrance shelter to protect people and vehicles from the elements during deliveries and when arriving at and leaving the premises. The staff at the site – which features a warehouse, mezzanine floor and offices – wanted the canopy to be robust, be able to shield those underneath it from all sorts of weather and be a complementary addition to the architecture. They got in touch with A&S Landscape, who was more than happy to help.
Following lengthy discussions, Inman Properties decided to add a Motiva Entrada™ to their premises. This model has a straight roof that efficiently shelters from wind and rain, and it adds a contemporary feel to any building. The Sapphire Blue steelwork and Opal roof blended easily into the existing architecture and the 4500mm X 1200mm specifications were able to protect several people, or a vehicle, in wet weather.
Inman Properties loves the entrance canopy. It keeps their deliveries, workers and visitors dry in the rain when leaving or arriving at the site, and it also looks attractive and modern. This is a fantastic example of how entrance shelters can add value to a business. Want to find out more about our products and how we work as canopy and shelter specialists? Call us on 01743 444100 today.
See more of our canopy project installations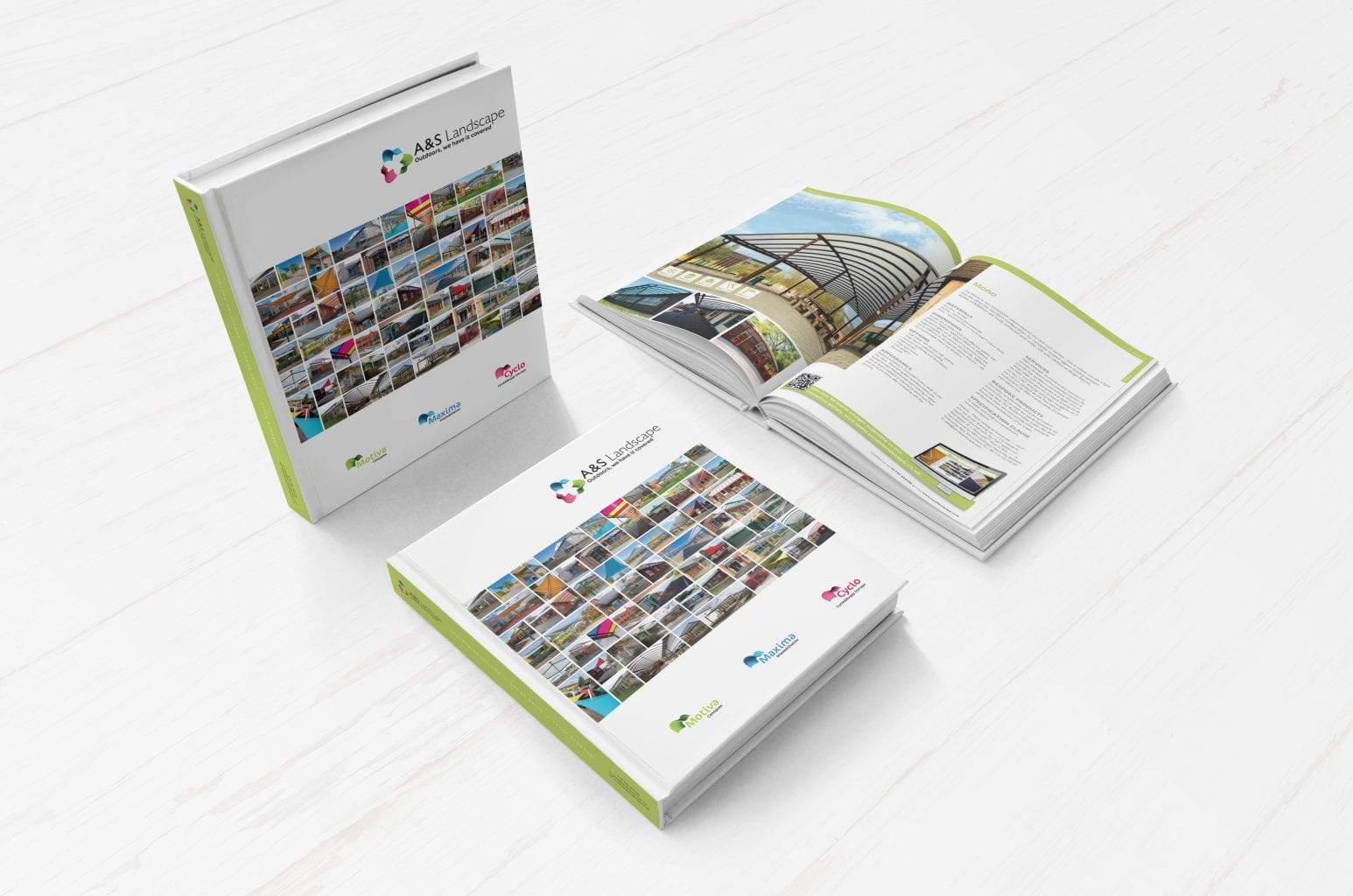 Get in touch to request a copy of our full, 160 page, hardback brochure with all the information you need to make the right choice.