Canopies in Hertfordshire
Shade Sails, Shelters and Sports Canopies in Hertfordshire
Other Locations
Covered MUGA Installed at Haileybury College in Hertford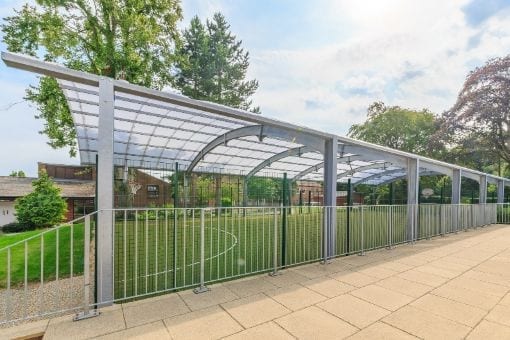 Haileybury College, an independent private school in Hertfordshire, already had an outdoor sports area, but it had seen better days and they saw an opportunity to upgrade not only the space but also the experience. They contacted A&S Landscape looking to install a multi-use games area that would give their students permission to play at a whole new level. Where do we begin? We installed our trademark Covered MUGA™ at 32000mm x 13200mm in galvanised steelwork with opal roofing. But that was just the start, this covered multi use games area also included authentic anti-static sports turf, basketball rings, goal frames, table tennis tables and additional outdoor furniture to ensure the surrounding environment became a focal point too.
The result is a very happy Haileybury College! Describing their curved roof sports canopy as a 'gorgeous finished project' they say their children can't wait to start playing in it!
That's no surprise, this covered game area offers year-round access to sports. No matter what the weather, games can continue which means students at Haileybury College have a year-round option to play sports under cover! To find out more about the build, watch the case study video, which shows just what a successful project this was, as well as showing off our Covered MUGA™ in all its glory! The truth is that access to sports is often restricted.
There are only so many spaces large enough indoors and the outside is always at the mercy of the Great British Weather. However, a covered multi use games area like our trademark Covered MUGA™ can offer top quality sports facilities all year round. Look around your campus, do you have space that could be better used with a Covered MUGA™? To find out more, take a look at our Covered MUGA™ here and get in touch!
Listen to what Haileybury College said about working with A&S Landscape
Roecroft Lower School in Hitchin Add Playground Canopy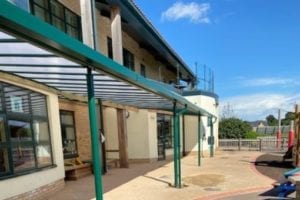 Roecroft Lower School in Hitchin, North Hertfordshire, was looking to add to their existing covered outdoor areas. Having already had a canopy installed by A&S Landscape in 2017, and realising the benefits that the year-round accessible outdoor space brought, the school decided that they would opt for a matching shelter – another monopitch Motiva Linear ™. Again, finished in the school colour of a smart green, and with an opal polycarbonate roof.
The flat roof canopy runs along one side of an existing building, and so offers a wide range of useful applications, such as a covered walkway, a playground shelter, and an extension to the indoor classrooms. In addition, the canopy extends across multiple doors – making it also a highly efficient and effective door canopy! Door canopies bring a variety of practical benefits, such as dry places for parents to wait at the end of the school day, and an area for the children to dry their feet before entering the school building.
This primary school really has created a learning environment that has the children's best interest at heart. With now multiple canopy additions, the pupils always have the option to be outside, whatever the weather, enjoying the fresh air. Teachers are also finding use of the new area too – and can frequently be found teaching lessons outdoors. At A&S Landscape, we can help you find the best cover solution to suit your needs – and help you reap the benefits of a covered outside space.
St Margaret's School Add Straight Roof Covered Walkway
But most of the time you want something that fits the overall aesthetic of the build and carries the same look and feel as the campus around it. You want it to feel like it was meant to be there, an extension of the school itself. So, when A&S Landscape was approached, it was to install a Motiva Linear™ covered walkway in a very specific colour scheme. St. Margaret's School in Hertfordshire knows what they want. They have high standards and make sure their beautiful campus feels as well composed as they expect their students to be. So, when we installed this Motiva Linear™, providing a covered walkway between two doorways, we had a very stylish palette to work with.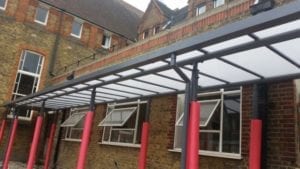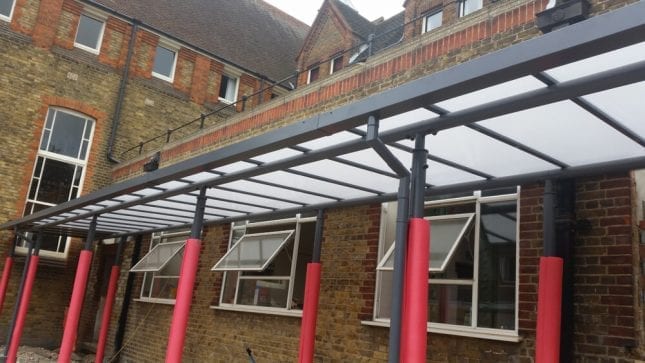 Installed at 14523mm x 2400mm in grey (RAL 7015) steelwork with opal roofing, this shelter was completed with contrasting red post pads that mean it has a distinctive, tasteful yet striking look. The result is an attractive walkway, providing shelter from the elements as students move between buildings whilst also providing an elegant and attractive feature that fits perfectly with the aesthetic across campus.
Our outdoor playground canopies come in a huge range of colours and with the option for contrasting colours, coloured polycarbonate roofing and post pads, as well as a host of different fabric weights, there are so many options you are bound to find a design that fits your school perfectly.
Hertfordshire Schools We Have Worked With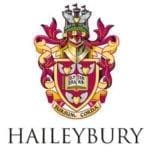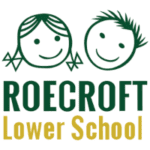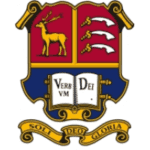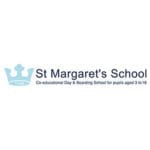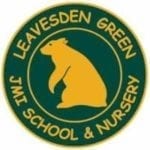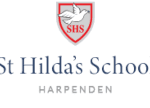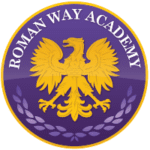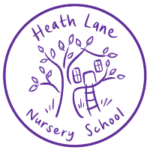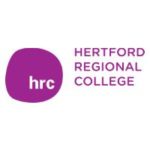 Almond Hill School Add Four Play Area Canopies with Polycarbonate Roof
Working alongside our building contractor client our engineers constructed four straight polycarbonate roof canopies for Almond Hill School Almond Lane, Stevenage, Hertfordshire. The contract included the supply and installation of four Motiva™ straight roof canopies to an overall size and included for our Alu-Tuff™ aluminium box profile guttering and downpipes which were coated in a matching Dura-coat™ colour finish one of which had glazed panels to the side elevation.
St John's Primary School Install add Straight Roof Shelters
In combination with our building contractor client our team built a straight polycarbonate roof canopy in St John's Primary School – Bandk Clarendon Rd, Watford, Hertfordshire. The contract included the supply and installation of one Motiva™ monopitch straight roof canopy measuring 5245mm X 3500mm and 7400mm x 1200mm with Alu-Tuff™ aluminium box profile guttering and downpipes which were coated in a matching Dura-coat™ colour finish and seven post protection pads.
Cycle Storage and Shelters Added at Leavesden Green Primary School in Watford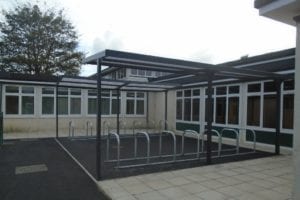 Two cycle shelters were added to the school site, each measuring 5960mm X 2000mm. Both canopies include seven cycle racks, so there is enough space to accommodate a total of 28 cycles. A straight roof canopy from the Motiva range was also installed in the playground, with a smart grey steelwork finish and polycarbonate roofing. The Motiva Linear™ canopy measures 9500mm X 3000mm to offer enough space for the pupils to play underneath.
The pupils of Leavesden Green Primary School now have a dedicated area where they can store their bikes during the day. The shelter protects the cycles from the rain, and the racks allow the pupils to lock their bikes up too. The playground canopy also allows the pupils to enjoy their break and lunchtimes outside, throughout the year. It has truly been the perfect product for the school.
A&S Landscape offers a range of canopies, shade sails and shelters for a variety of uses. Take a look at our gallery for inspiration or call our friendly team today on 01743 444100.
Gilah Nursery School Add Fabric Sail to Play Area
Working for our trade partner our engineers designed a sail structure in Gilah Nursery School Elstree, Hertfordshire. The job involved one 6000mm x 6000mm Maxima™ tensile shade cloth fabric sail structure comprising of one square sail on four uprights including for all stainless steel fixtures and fittings.
Tudor Primary School Add Sail Shade to Playground
Working with an authorised reseller our engineers built a sail structure at Tudor Primary School Hemel Hempstead, Hertfordshire. The contract included one 10000MM x 5000mm Maxima™ tensile waterproof fabric sail structure comprising of two square sails on six uprights including for all stainless steel fixtures and fittings.
Trio of Shade Sails Installed at the Highfield School in Letchworth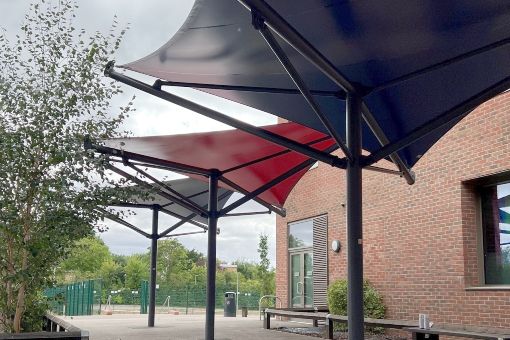 The Highfield School in Letchworth, Hertfordshire wanted to find three shade sails so it could offer protection to its community when they were enjoying time in the fresh air. The ideal canopies would be colourful in a sophisticated and complementary manner and come as a set of the same model. The staff got in touch with us to take this on because they were impressed with our high-quality designs.
After talking about the different approaches at length, the Highfield School chose our Maxima StarSail™ from our product range. This model has a reputation for offering excellent coverage and shade for schools, and it is a popular selection among those looking to increase outdoor facilities at break times and lunchtimes in all weathers. We established the client's preferred, modern use of colour with two Midnight Blue roofs and one Poppy Red roof, alongside stylish Slate Grey steelwork – building three corresponding 5000mm X 5000mm shelters with great appeal and durability.
The team from the Highfield School finds the new shade sails incredibly useful. Students can take shelter while enjoying some essential socialisation with other children outside throughout the seasons, and the colourful designs bring a feeling of class to the space. Find out more about how we can help you with a canopy installation by calling us on 01743 444100 now.
Secure Buggy Shelter at Marsworth C of E Infant School in Tring
What Was Our Outdoor Shelter Solution?
The dual-storage requirement helped our designers to develop a plan. From our wide range of products, the team worked with Marsworth C of E Infant School to identify the solution that would fit best for their budget, space and need.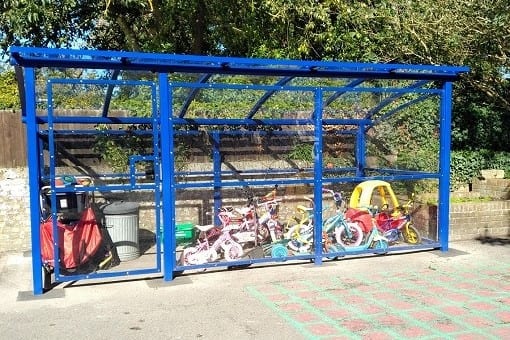 What Product Did We Use?
The product selected to fulfil the brief was the Cyclo Buggy™. Ergonomically designed, this flexible product can fit into whatever footprint there is available. The structure is created from a modular system which offers flexibility to match virtually any size requirement.
Utilising a solid steel framework, which can be customised to a RAL colour of any choice, the curved roof was completed with clear polycarbonate. To make the new storage shelter protected from the elements, for this particular project the sides and front were enclosed, and a lockable door fitted, all made from unbreakable polycarbonate.
What Was The Result?
The school now have a safe, secure and multi-functional custom canopy that is in daily use during the term. With ample space for the bikes brought to school by the pupils, and the prams used to transport the younger children, there is room enough to spare should additional equipment need to be placed in the school shelter on a rainy school day.
About The Client
Marsworth C of E Infant School is led by Headteacher, Mrs Angela Polatci. The school has been deemed by Ofsted to be of a good standard. The area of Tring itself is a small market town surrounded by green open spaces. It's understandable to see why some of the school's pupils are keen to cycle to school.
The health benefits of helping children to learn about cycling at a young age are recognised by leading safety organisations and more and more schools are being encouraged to get on board. Marsworth C of E Infant School has embraced the opportunity to provide facilities that will enhance their pupil's school experience. Their commitment to maximising outdoor learning opportunities and the involvement of parents in as many of those opportunities as possible is clear to see.
Do Custom Canopies Require Maintenance?
Our huge range of canopies are made from durable, weather-treated materials. This means that there is little in the way of maintenance required. We do recommend a periodic check on fixtures and fittings to ensure that everything is in good order, and of course, keeping the structure clean will help to ensure that it is in tip-top condition. Before we sign off your installation, we will provide you with an Operation and Maintenance Manual pack. This will give you full instructions on how to keep your storage shelter in first-class condition. Our team are also on hand to answer any of your questions too.
Why Are Buggy Shelters Perfect For Primary Schools?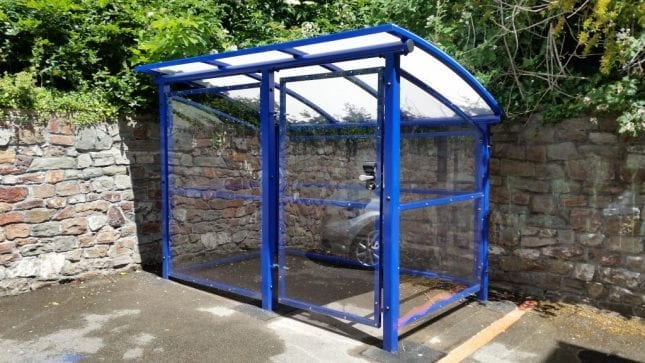 There can be a diverse range of equipment that an infant school may want to store, and when space is of a premium, it can be hard to find somewhere to keep everything. A buggy shelter is perfect for infant schools for many reasons, including:
The canopy can double up as a bike shelter or buggy store. Or, as in the case with, Marsworth C of E Infant School, both!
It doesn't matter if you're a tiny village school, our skilled designers can plan a canopy to fit your specific space.
Made from safe and durable materials, the shelter will stay looking good for years to come
It won't break the school funding budget and is a cost-effective option to consider.
For added security, we can add side panels and a coded gate lock to give you additional peace of mind.
How Can A&S Landscape Help Your School?
There are many resources on our website that will help you to explore the options available for your project. We encourage you to take a look through our testimonials to see some of the projects that we have undertaken and to hear what our clients say about us. But the very best way to explore how we can help you is to get in touch with our friendly team. No question is too small. Whether you have a more complex commercial school project to explore or a smaller-scale requirement, our team welcome your enquiry.
If you'd like to discuss how we can help you find the right outdoor cover, get in touch with us on 01743 444100 or by filling out an online contact form.
Maxet House in Stevenage Add Fabric Shade Sails
This isn't the same as artwork, we don't want to become too emotional about outdoor shelter design, but we do want to generate a feeling of some kind. Security, wonder, excitement… great design will always trigger an emotion and at A&S Landscape we design all of our outdoor canopies to not just serve a purpose but to create an experience too.
So when we were called upon to add an outdoor shade canopy at Maxet House in Stevenage we made sure to add something else as well. We installed Maxima Shade Sails, one of our most elegant designs and one that adds a touch of luxury and play to any location. Installed at 7190mm x 4990mm this sail structure comprised of 3 triangle sails on 6 uprights and was finished with Natural fabric on deep grey steelwork (RAL 6015)
This great design not only solves a problem, creating large areas of shade on hot summers days, it also evokes an experience. It is in stark contrast to the harsh, straight lines of the buildings that surround it and it offers something more playful to help fire the imagination.
You can see examples of other Maxima Shade Sail projects here. You might also want to look at our full range of outdoor fabric canopies and you can do that here to get some valuable inspiration. If you have any questions, then just get in touch and a member of our design team will be able to have a full proposal with you for your review.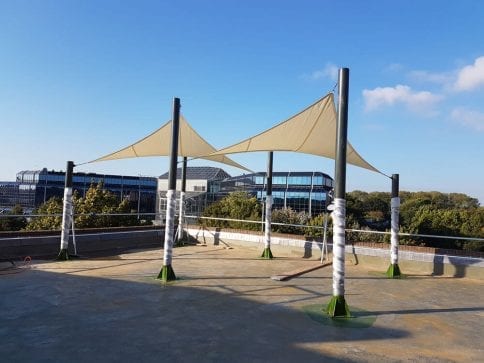 Bishop Stortford College Add Fabric Shade Sail
Have you ever walked into a room, for example, that felt crowded and busy with furniture crammed in leaving little space to move? No colour on the walls, just enough space to sit. It's really hard to feel inspired in those circumstances, isn't it?
It stands to reason then that when we add a new structure to our campus, we should consider the story it tells and the environment it creates. A chair isn't just a chair, it's a part of what forms an environment. So, when Bishop Stortford College in Hertfordshire got in touch with A&S Landscape, looking to add a little extra shade into their outdoor grassy play area, we had just the thing in mind.
The Maxima StarSail™ is a statement piece of design. It's functional and serves a purpose but at the same time, it also offers an imaginative silhouette that encourages freedom and play. We installed this Maxima StarSail™ at 7000mm x 7000mm in grey (RAL 7000) steelwork with turquoise fabric shadecloth and it strikes a powerful silhouette against the main building, offering softer lines that bring variety to the whole aesthetic.
The result is a gorgeous addition to Bishop Stortford College's outdoor play area and means that students spending time outside on a hot summer day have great protection from the sun. This Maxima StarSail™ will stand the test of time and last Bishop Stortford College for many, many years. Just because sun protection is functional doesn't mean it can't be attractive too. We would always recommend adding a structure to campus that doesn't just serve a purpose but also adds value to the overall look because the way we dress our spaces tells people how to feel within them.
If you want to find out more about outdoor play area shade protection or well-designed outdoor shelters, then get in touch and we can have a full proposal on your desk for your review.
St Hilda's School Enjoy Their New Outdoor Shelter in Harpenden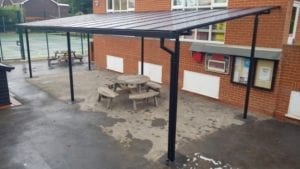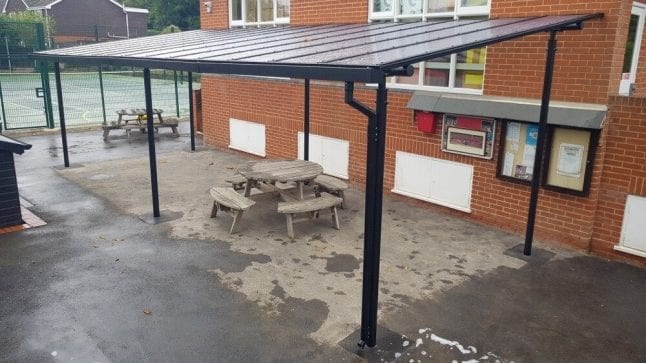 Part of ensuring a varied curriculum is making sure that pupils can enjoy the outdoors even if the weather is wet or sunny. It was this which drove St Hilda's School to consider adding a playground shelter.
A&S Landscape, specialists in school canopies, were able to offer a wide range of versatile products and outdoor covers and it was decided that a straight roofed, steel and polycarbonate canopy from the Motiva Linear™ range was the best solution. The canopy was installed at 9600mm x 2981mm with aluminium box profile guttering and downpipes. This ensured that rainwater was effectively managed so that the canopy could be enjoyed by pupils for many years to come. The result is a very smart new playground canopy. Steelwork is black and the roof is opal polycarbonate. The children can play, learn, socialise or just enjoy some fresh air, regardless of the weather. The perfect solution.
A&S Landscape has a wide range of products so they are sure to have something to meet your needs. Take a look at our gallery which contains more than 1500 images of our wide product range, it is a great place to get some inspiration for your project.
School Shelter at Roman Way First School in Royston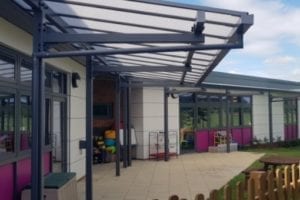 A&S Landscape worked with the school to decide on the best product for the new school canopy. Our Motiva range has a cantilever straight roof canopy which followed the line of the building to provide shelter right around the courtyard play area. Children love to be outdoors as we know and now they don't have to worry about the weather. They also have space to store their wellies when they come inside, no more soggy classroom carpets.
The canopy has created plenty of outdoor covered space so that the children can play and learn outdoors all year round. Also, the option to store materials and toys away from the weather means that more space has been made available inside. The playground area looks really smart too, the grey steelwork complements the school building and completes the space beautifully. A really lovely design.
From Shade Sails, Umbrellas and Tepees, to straight or curved roof steel canopies, A&S Landscape have a range which is sure to offer you something special. Feel free to look through our gallery of covered options, which has more than 1500 images to inspire you.
Read about more of our locations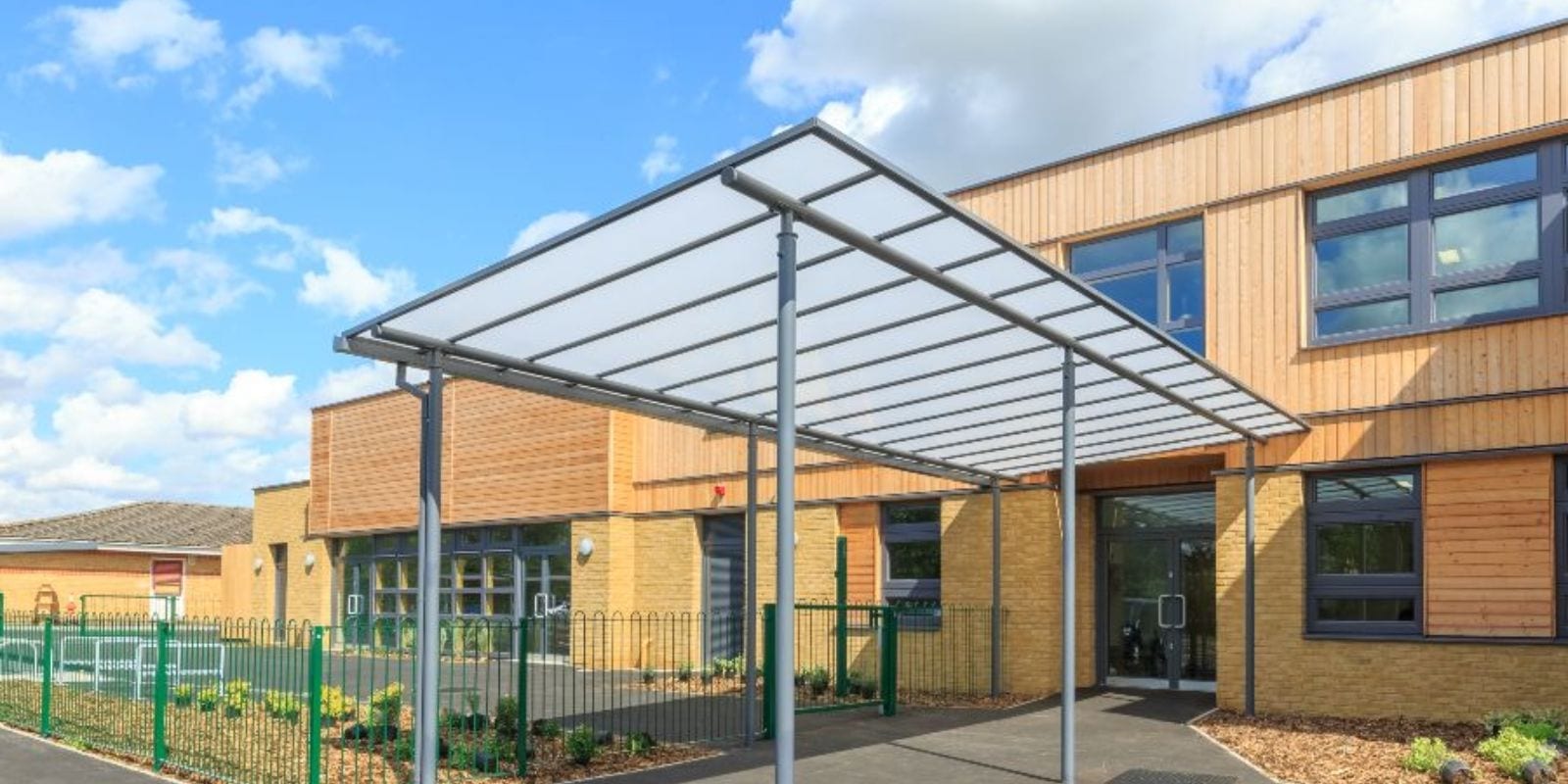 Send us your email and an idea of your requirements and we'll get back to you with a quick price.