Straight Roof Canopy for Kings Copse Primary School in Southampton
Posted on 17/06/2021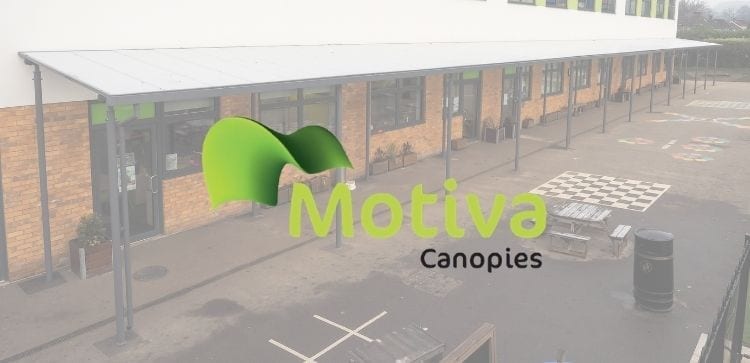 Kings Copse Primary School is located in Hedge End, Southampton and boosts a passionate team of teachers who strive to help each of the pupils to reach their full potential.
What was the project?
A&S Landscape was asked to install a Motiva Linear™ straight roof canopy at Kings Copse Primary School to create more sheltered outside space. This would allow the pupils to spend more time playing outdoors, as wet weather would no longer force them to stay indoors all day. The school opted for a subtle Telegrey colour for the steelwork and gutters, with an Opal polycarbonate roof.