New School Shelters in Essex
Posted on 01/08/2017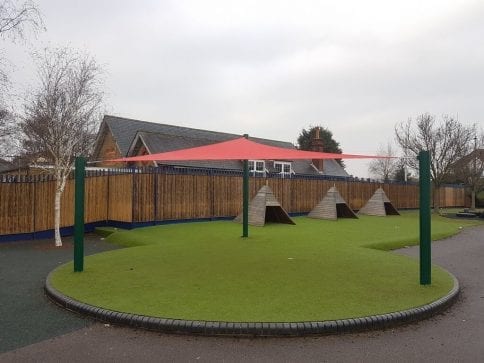 Two Motiva Cantilever canopies were added to create entrance canopies to two classroom doors into the playground area. They were finished with brightly coloured post pads.
Project – Bedfont Primary school regenerates outdoor area with playground canopies
Product – Maxima Sail and Motiva Cantilever
Requirement – Bedfont Primary is a larger than average primary school, situated close to Heathrow Airport, which now says on its website "We have excellent facilities both inside and outdoors." The requirement was to reinvigorate the play area, to provide shade and shelter in two distinct areas.