Cambridgeshire Based Projects
Canopy and shelter specialists, A&S Landscape has completed many projects across Cambridgeshire. From schools to commercial properties, we have worked with a wide range of clients and customers. Our versatile product range suits a variety of applications and can be designed to suit your specification requirements or even to match an existing canopy or the surrounding environment. And if you're not sure where to start, then our team can offer you expert advice to help you through the project.
To ensure you only get the best results, we use the highest quality of materials with all of our canopies. Manufactured with the latest technology and processes, you can be sure you're getting the best possible shelter for your needs. You can then benefit from our expert installation service, where we will fit the canopy to the highest of standards. If your outdoor space and external areas can't be used in poor weather conditions, then look no further than our fantastic choice of shelter solutions.
We love adding happy customers to our ever-growing list of clients. On this page you will find a selection of projects completed in Cambridgeshire to help you learn more about A&S Landscape.
From retractable roof options to fabric shade sails, there's a cover system to suit every commercial environment and school site. Contact us to find out more. You can fill out an online contact form, or chat to us directly on 01743 444100.
Hampton Gardens School in Peterborough Finds Enclosed Dining Shelter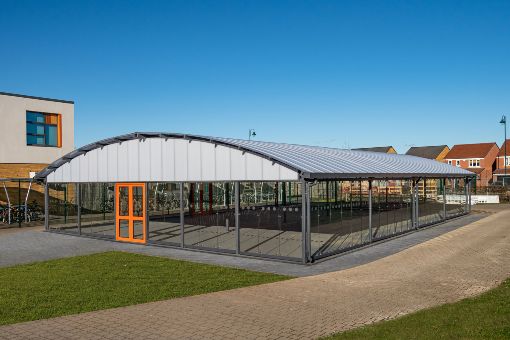 Hampton Gardens School in Peterborough was looking for an enclosed dining canopy to bring its grounds to life and provide a helpful addition to its facilities. The staff thought that the right model would sport double doors for straightforward accessibility and side panels for protection from bad weather when students were eating outside. Plus, they wanted it to have a stylish design to complement the rest of the 21st-century build. We were quick off the mark to find the perfect product when they got in touch.
Following detailed discussions and help during the planning application process, we installed a Motiva Duo™ at Hampton Gardens School. Thanks to its symmetric curved roof and durable design, this was a great choice for an enclosed dining shelter. The 20000mm X 15000mm specifications were large enough to shield lots of students from rain and wind during breaks, and the Slate Grey canopy frame steelwork was a good match for the modern architecture. What's more, we added glass side panels for additional protection and two sets of double doors to make entering the custom canopy a breeze.
Everyone at Hampton Gardens School thoroughly enjoys the new dining shelter. It reflects the feel of the contemporary site, while the enclosed aspect means that the facility can be made use of in any season and students can eat outdoors on a daily basis. It has reduced pressure on the other dining spaces at the institution too. Contact us at [email protected] to hear more about our shelters.
Covered Play Area Added to Stapleford Primary School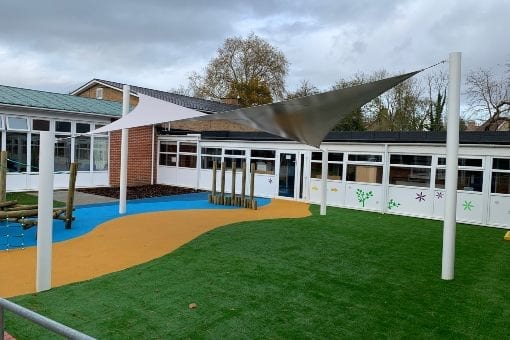 Stapleford Primary School in Cambridge is a vibrant village school. They added a high quality, large 6m x 6m Maxima shade sail to their playground to ensure the children can learn and play outdoors all- year-round. The importance of outdoor play is highlighted by Ofsted in their inspections and this school has ticked every box in this regard. The colourful area, complete with play frame, now has shade and shelter so that in even the wettest or warmest weather, the children still have the option to play out if they should want to. No more indoor play days at Stapleford Primary School. We think it looks fantastic in bright white, a really striking canopy.
The result is happier children who are able to run off steam in the outdoor space all through the year. They can have storytime and lessons under the canopy in the summer now if they want to, shaded from UV rays. What a lovely option and a stylish outside space that looks modern, completes the playground beautifully and provides weather protection all year round. It's fantastic the difference a simple canopy can make to a school.
You can find many examples of outdoor cover system projects that we have completed on our gallery or blog pages. If you would like to discuss your requirements you can contact us directly on 01743 444100. Alternatively, you can email your details or queries to [email protected].
Jesus College at the University of Cambridge Install Bike Shelter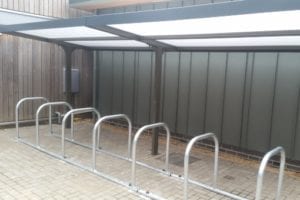 The opportunity to cycle to college is a valuable one, encouraging students to make exercise part of their daily routine and ensuring they start the day in the most alert state of mind possible. However, to grant them this opportunity requires a high quality of cycle storage, the kind that means you can have confidence that the bikes stored are as safe as they could be.
So when Jesus College at the University of Cambridge got in touch with canopy and shelter specialists A&S Landscape to install some cycle storage we knew it was because we have some of the most robust cycle shelters on the market. Jesus College chose a Cyclo City bicycle rack to a size of 5500mm x 2000mm, finished in a deep, grey steelwork (RAL 7013) and with plenty of space for storage. Opal roofing gives it a smart look and has the additional benefits of ensuring that bikes will stay out of direct sunlight. As ever, the result is not just the product we installed but the opportunity it gives to students at Jesus College, University of Cambridge. Students can now ride their bikes to college, safe in the knowledge that it would take a small earthquake to cause the Cyclo City any issues.
Our Cyclo City range of cycle shelters has always been popular because it is the antidote to the huge number of flimsy cycle shelters coming onto the market. We offer the highest quality product, using a robust 120mm x 80mm steel frame that will keep your bicycles safe for a very long time. To find out more just take a look at our Cyclo City range online and if you have any questions, get in touch.
Entrance Canopy Made for North Witchford Lodge in Fenland
When Lindum Group called in A&S Landscape it was for the expert installation of a high quality entrance canopy, something to frame the building and bring it to life a little. They weren't looking for anything huge, but they were definitely looking for a professional and aesthetically pleasing cover system.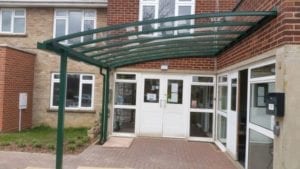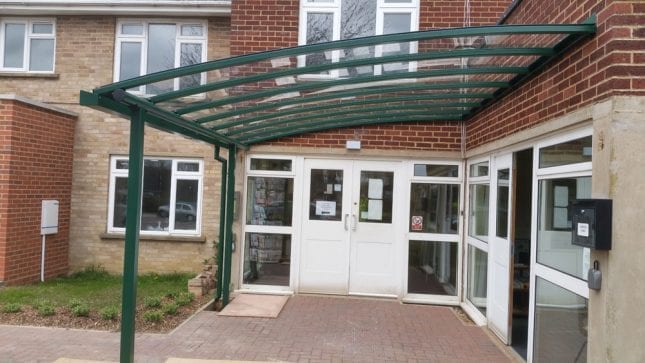 Working with Lindum Group we installed a Motiva Duo duopitch (symmetric) curved roof canopy at a size of 4800mm x 3200mm. This small entrance canopy packs a punch managing rainwater with Alu Tuff™ guttering and downpipes in matching Dura-Coat™ colour paintwork. The steelwork finished in a Moss Green colour (RAL6005) looks fantastic and the clear roofing gives it a really modern feel and allows natural light to shine through.
The result is a small job that was completed beautifully. Both Lindum Group and North Witchford Lodge were delighted with the work undertaken. If there is a problem to be solved then our specialist team can definitely deliver you tailored solutions.
Big or small, the entrance canopy design you choose should do exactly what you need it to do. We have options that range from the attractive but practical to effective yet stunning and you can see a range of those options in our gallery here. If you want to talk to our design team, they'll be happy to work with you to produce the best possible shelter to meet your needs and thanks to their broad knowledge.
Some of Our Cambridgeshire Clients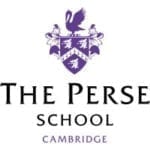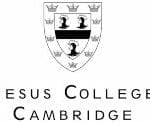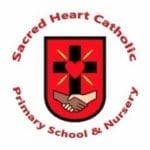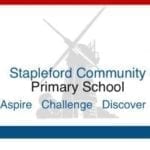 Playground Shelter at St Bede's Inter-Church School
A&S Landscape installed a straight roof canopy at the school, measuring 7160mm X 6000mm. The Motiva Linear is finished was Slate Grey steelwork, which complements the surrounding area perfectly. Moondust and Opal polycarbonate sheets were used in the roof, creating a subtle and sleek design pattern, while the effective shade allows a safe level of natural light through.
Everyone at St Bede's Inter-Church School is thrilled with the new shelter. The students have an area outside they can use all-year-round, no matter the weather conditions. This space could be used to socialise, study and relax out in the fresh air as the shelter provides great rain protection. In fact, the school are so happy, they awarded us five stars for our work.
A&S Landscape, canopy and shelter specialists, has been working closely with schools across the country for over 40 years. Our team of experts have the experience to help you choose the best outdoor cover systems for your commercial environment or school site. From dining area canopies to covered walkways, to retractable awnings, our versatile products suit a range of applications. Why not start your project today? Email [email protected] or contact us on 01743 444100 or by using our online contact form.
Kings Cliffe Primary School Install Polycarbonate Shelter
Working alongside our building contractor client our team constructed a straight polycarbonate roof canopy in Kings Cliffe Primary School, Kings Cliffe, Peterborough. The contract included the supply and installation of one Motiva™ monopitch straight roof canopy measuring 21000mm X 5000mm with Alu-Tuff™ aluminium box profile guttering and downpipes which were coated in a matching Dura-coat™ colour finish and two post protection pads.
Shade and Shelter at City College Peterborough
A shade sail was installed at the campus, measuring 6m X 6m. The Maxima StarSail features blue steelwork and a yellow fabric roof and works well with the surrounding architecture. Made with waterproof PVC material, the sail can provide protection against the rain. The finished product has been a huge success at the City College Peterborough. Now the students have an area to shelter from the weather, which is stylish as well as practical. The StarSail has major purpose as it can be used as a social space, where the students can gather at breaks to relax, revise and refresh.
A&S Landscape offers a range of fabric support structure designs, including the Maxima Sail, Tepee, Umbrella and Parasol models. These products are a great way of creating an aesthetically pleasing sheltered area. Browse our gallery for more inspiration or call our friendly team today on 01743 444100.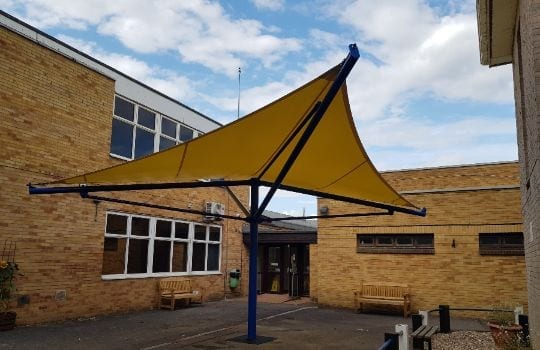 Outdoor Playground Shelters Installed at Kings Hedges Educational Federation in Cambridge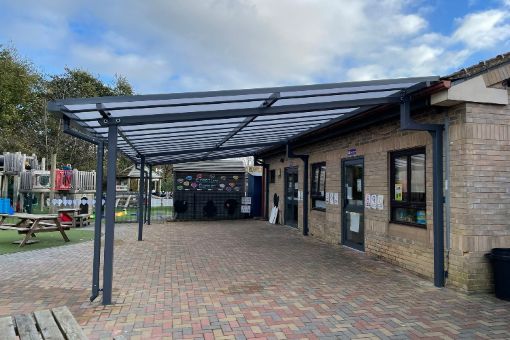 Kings Hedges Educational Federation is situated in the heart of leafy Cambridge. Proudly known as the city that 'changed the world', Cambridge has a heritage rich in academia and some of the most picturesque landscapes in the country. Whether you want to take a punt down the river or visit the historical university grounds, Cambridge has plenty to see and do for locals and tourists alike.
Proud of their heritage and keen to offer their children the very best start in their education, the Site Manager at the school got in touch with A&S Landscape to talk through how we could help expand after school provision and encourage the children to make the most of the wonderful school grounds. The brief was simple, the school wanted a contemporary and very robust shelter that would offer the best protection for the maximum number of years. On learning more about the school and taking a look at the school layout and buildings the design team proposed the Motiva Linear™ in a cool and calming Slate Grey (RAL 7015). The canopy was such a hit that we were delighted to be invited back to install a matching nursery canopy just a few months later!
The children and staff alike are overjoyed with the results and the team at A&S Landscape were rather pleased with the finished structures too.
St John Fisher Catholic High School in Peterborough Refresh Fabric Shade Sail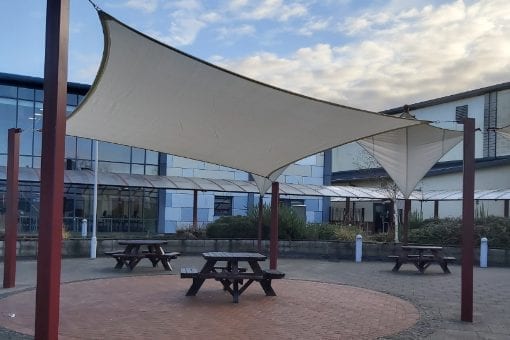 Located on Park Lane in Peterborough, St John Fisher Catholic High School had already installed a tensile canopy system on their campus. Providing much-needed shade in the summer months, the shelter was very much a popular fixture on the school ground. So, when it came to maintenance, there was no question that the investment would be made.
At A&S Landscape, our job is to provide solutions to the challenges that organisations face when it comes to creating additional sheltered space. We deliver high-quality products that will last a long, long time. While St John Fisher Catholic High School already had the basis of their sun shelter in place, we were still able to help them to revamp the area with a brand-new shade sail cover.
Our Maxima Sail™ range is the perfect solution for creating a fabulous, eye-catching sail canvas design. Maxima Sail™ canopies can be configured in innumerable shapes and sizes. So, not only were we able to offer St John Fisher Catholic High School a whole palate of shade cloth colours to choose from, but we were able to help them to create a beautiful design. Their design was finished in Chino Cream fabric which looks fabulous whatever the weather but looks particularly eye-catching on a hot sunny day with a bright blue sky above.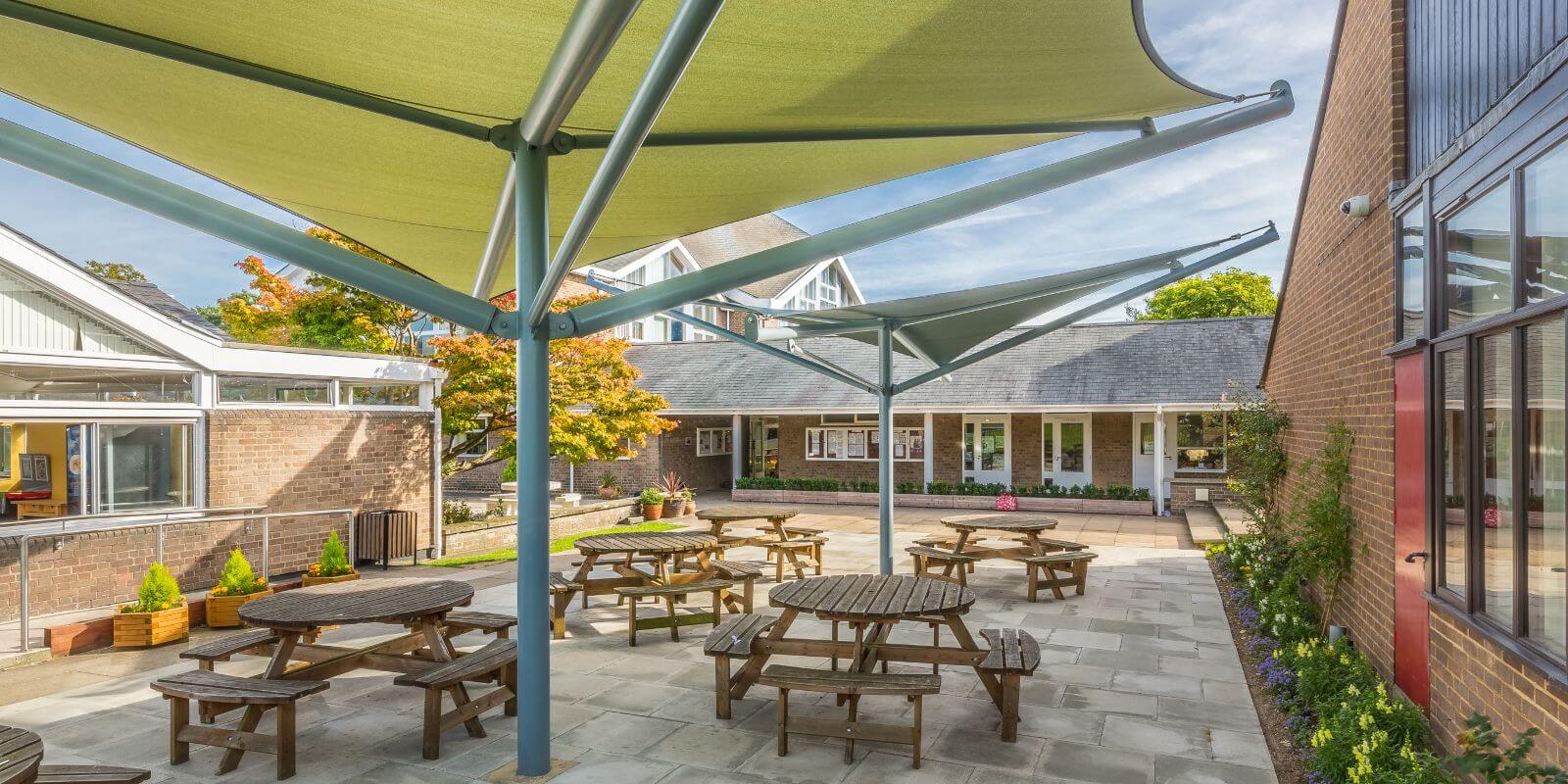 Send us your email and an idea of your requirements and we'll get back to you with a quick price.