Covered Waiting Area at Park Gate Primary School in Coventry
Posted on 09/10/2019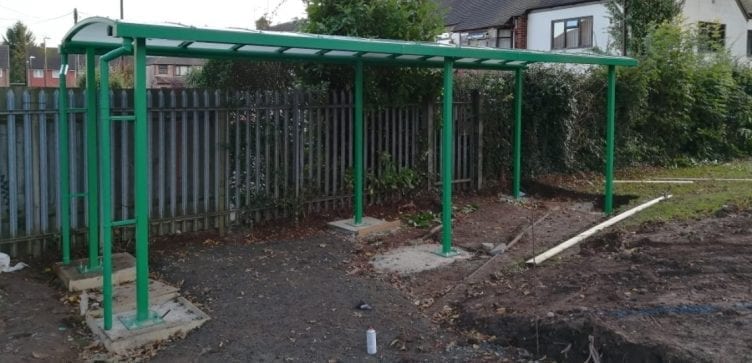 Park Gate Primary School wanted to add a curved roof canopy to their site. This would provide a sheltered area for the parents to wait under at the end of the school day.
Project – Park Gate Primary School add curved roof canopy in Coventry
Product – Motiva Duo
Requirement – When parents were collecting their pupils from Park Gate Primary School in Coventry, they would often get wet or cold when the weather was poor. To improve their experience, the school decided to install a canopy where the parents could shelter underneath. A&S Landscape designed, manufactured and installed the shelter.