Covered Play Area at Wyndcliffe Primary School in Birmingham
Posted on 03/10/2019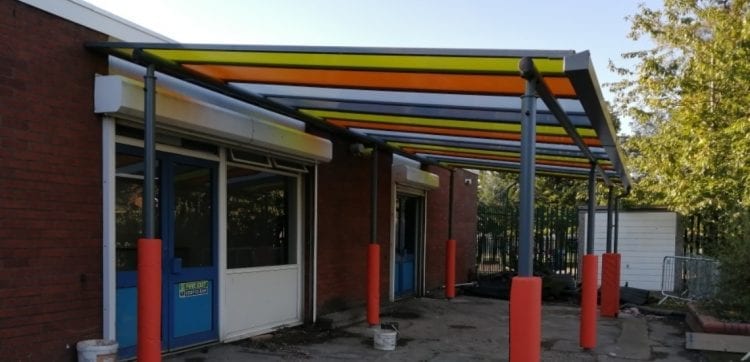 Wyndcliffe Primary School in Birmingham decided to add a canopy to an area of their playground. The new shelter not only gives the pupils a covered space to play in, but it also adds a pop colour to the school.
Project – Wyndcliffe Primary School add straight roof canopy in Birmingham
Product – Motiva Linear
Requirement – The pupils of Wyndcliffe Primary School were lacking an area where they could play and relax outside under shelter. A&S Landscape proposed a straight roof canopy with a coloured roof which would protect the pupils from the weather all-year-round.