Two Canopies Added at Riverside School in East Yorkshire
Posted on 29/08/2019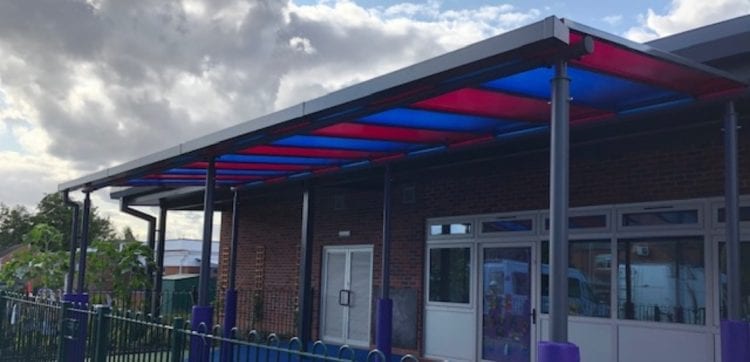 Riverside School supports children aged five to 18 years old, who have a variety of learning difficulties. The school wanted to give their pupils a space where they could play outside throughout the year.
Project – Riverside School add two new canopies in East Yorkshire
Products – Motiva Linear and Maxima Sail
Requirement – Riverside School in Goole, East Yorkshire decided to add a canopy to their campus to make more of the outside area usable all-year-round. They recognised the importance of providing an outdoor space which can always be used. A&S Landscape helped the school to decide on a suitable shelter which would work well for the site and the pupils.