Shaded Area at Charters School in Berkshire
Posted on 28/08/2019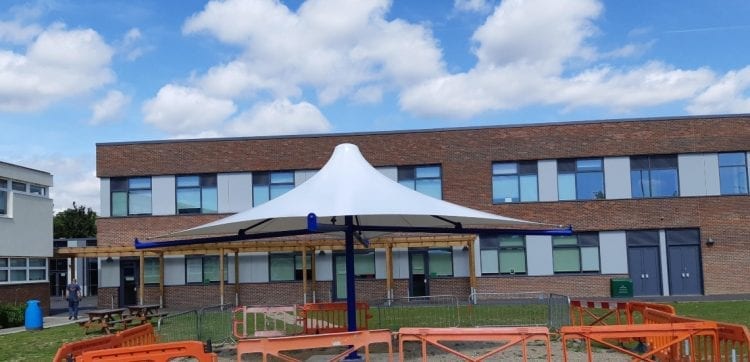 Charters School decided to add a stylish fabric umbrella canopy to their school site. A&S Landscape worked directly with the school and designed, supplied and installed the canopy.
Project – Charters School add umbrella canopy in Berkshire
Product – Maxima Umbrella
Requirement – Charters School in Ascot, Berkshire felt their school site was missing a sheltered area where the students could gather underneath. The school recognised the importance of providing an outdoor space which could be used throughout the year. A&S Landscape worked closely with the school to find the right solution to their shade needs.