Covered Playground Area at The Bridge Primary School in Suffolk
Posted on 29/08/2019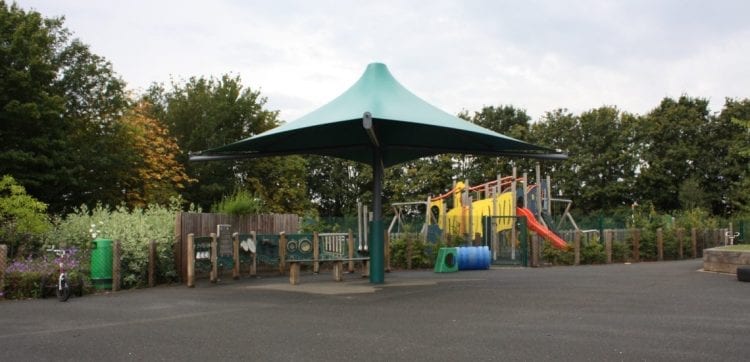 The Bridge Primary School has a large playground, but they didn't have any shaded areas. A&S Landscape worked closely with the school to find the best shelter solution.
Project – The Bridge Primary School add umbrella canopies in Suffolk
Product – Maxima Umbrella
Requirement – The Bridge Primary School in Ipswich, Suffolk, had brilliant playground facilities, but they were lacking a sheltered space. The staff wanted the area to be waterproof and provide shade from the hot weather, so the pupils could play outdoors all-year-round. A&S Landscape had the perfect product in mind and loved transforming this brilliant school's outside area.