Shelters and Canopies in Suffolk
A&S Landscape have been working with schools and businesses for over 40 years, across the UK including Suffolk. Our wide range of products have transformed many outdoor areas and allowed countless numbers of students to spend more time outside in the fresh air. The versatility of our canopy shelters means they suit a huge number of applications, including:
Covered walkways
Bike storage
External dining areas
Outdoor classrooms
Playground shelter
Playing field cover
From a small nursery to a large sixth form college, we work with a range of clients to help them find the perfect shelter solution. We can also take care of the entire process, from the initial drawings to the supply, construction and installation of the structure. Our expert team are always on hand to answer any of your queries and questions to help make the project as straightforward and seamless as possible.
If you are looking to add a canopy or shade sail to your site, get in touch with us today. Call us on 01743 444100, or use our online contact form to send us your requirements.
Covered Playground Area at The Bridge Primary School in Ipswich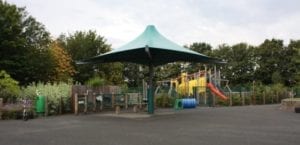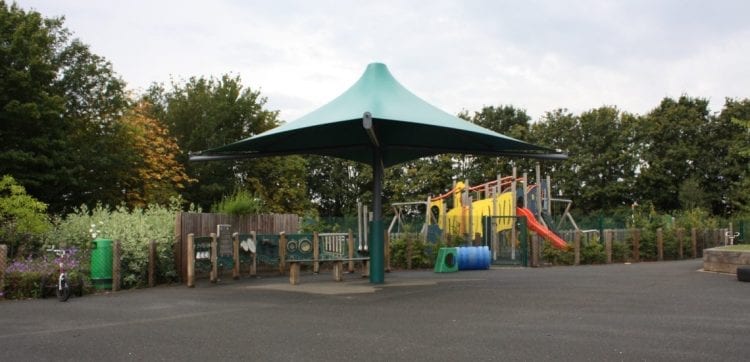 Two fabric umbrella canopies were installed in the playground, both measuring 5000mm X 5000mm. The Dark Green fabric helps the Maxima Umbrellas™ blend into the surroundings and contrasts well with the Slate Grey steelwork. The Bridge Primary School also chose to add green post pads to the canopies for extra protection.
The pupils can now play outside in the lovely playground all-year-round. Whether it is sunny and hot, or cold and rainy, the two umbrellas will provide cover for the children. The teachers can also hold lessons outside, without having to worry about the weather. This alternative learning environment will help to engage the class.
A&S Landscape offers a range of fabric canopies, including our Tepee, StarSail and Sail designs. These products can be used to create shaded areas, which can be used throughout the year. Take a look at our gallery for more inspiration or call our friendly team today on 01743 444100.
Covered SEN Area at Newmarket Academy in Newmarket
A straight roof Motiva Linear™ canopy was installed alongside the school buildings at Newmarket Academy. The shelter measures a total of 16000mm x 9000mm, so plenty of covered space has been created. The Marine Blue steelwork adds a splash of colour to the site and works perfectly with the surrounding environment. The Opal polycarbonate roofing allows sunlight through while blocking harmful UV rays.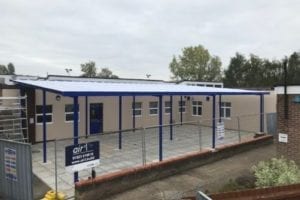 The SEN students at Newmarket Academy now have an outside area which they can enjoy all-year-round. Come rain or shine, playtimes can be spent outdoors. This helps the students to relax and refresh during the school day, helping them stay motivated for their next lessons. Teachers can also use the sheltered space to take lessons outside in an alternative learning environment.
A&S Landscape has worked with schools across the UK, providing a range of canopies, shade sails and shelters. Our products are robust and hard-wearing so they can be enjoyed for many years to come, in all weather conditions. Call our friendly team today on 01743 444100 to discuss your project or fill out our online contact form.
Our Suffolk located customers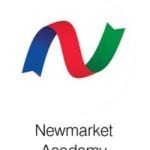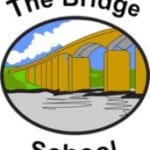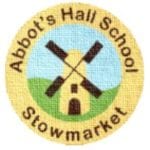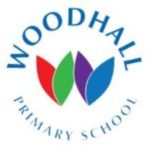 The Bridge School in Ipswich Create Add Colourful Canopies and Bike Shelter to New Campus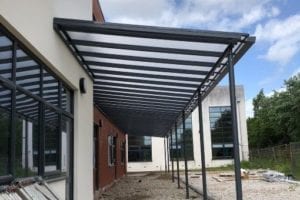 Providing education to pupils from 4 to 16 years, many with complex additional needs, The Bridge School in Ipswich have recently undergone a huge transformation project. The project saw the development of a new school site offering a wide range of learning opportunities, many including sensory enhancement, and outdoor spaces. To maximise the option of outdoor play, they wanted to add additional areas beside the school building, where the children could enjoy outdoor time all year round.
With plans for further development of their outdoor spaces, including a focus on sports areas and cycle tracks, The Bridge School also wanted to provide an on-site bike shelter solution.
A&S Landscape brought the three elements of the project brief together after consideration of the wide product options available. For the custom canopies, two Motiva Linear™ canopies were installed. The canopy architecture of the Motiva Linear™ means that it sits snugly up against a building, creating an over-hang of shelter beneath which children can play. For the cycle shelter, A&S Landscape was, again, able to offer a range of design options. The requirement was for storage for 10 bikes, and this was easily achieved with the installation of the Cyclo City™ model and the inclusion of 5 bike racks providing a total storage for 10 cycles.
The Limes Primary Academy Add Multicoloured Polycarbonate Roof Shelter in Oulton, Lowestoft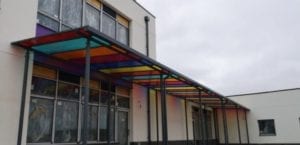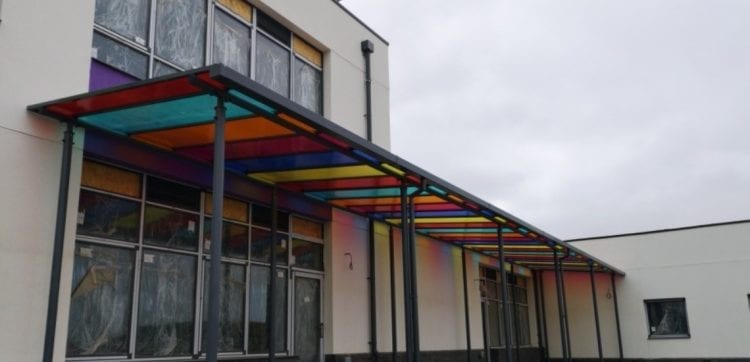 Alongside one of the school buildings, they have built a long canopy, which measures 17850mm x 3000mm. This is a steel and polycarbonate canopy from our Motiva Linear™ range. It has a straight roof and the polycarbonate panels are multicoloured. These panels make a striking design statement as well as pleasing the children!
The coloured roofing makes it a fun area and when the sun shines it can throw colourful patterns on to the playground below. How magical. The options for this sheltered space are endless. The children can enjoy lessons outside or sit and chat at break times. They can shelter from the rain or laze away the warm summer lunch breaks away from the sun's UV rays. There are many designs, shapes and sizes of school canopies, from steel and polycarbonate like this one to fabric roofed structures such as Umbrellas and Tepees. These can have shade cloth or waterproof PVC fabric, depending on how they are intended to be used.
If you are thinking about a similar project, take a look at our gallery which contains more than 1,000 images of projects that we have completed. It is a good place to look for some inspiration. You can always call us directly on 01743 444100 if you would like to chat through the options, we would be glad to help.
Find out about more of our locations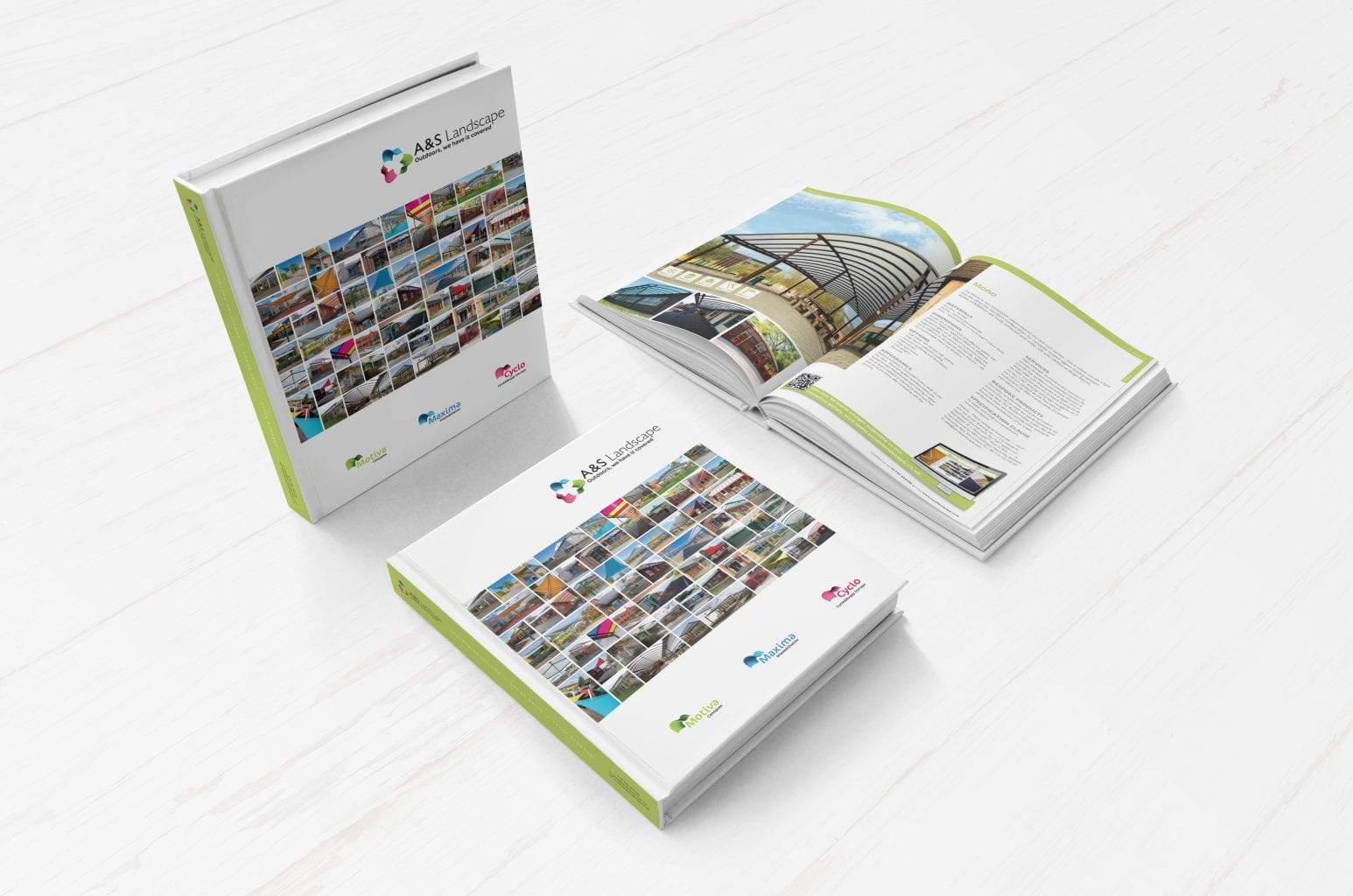 Get in touch to request a copy of our full, 160 page, hardback brochure with all the information you need to make the right choice.