Straight Roof Shelter at The St Lawrence Academy in Lincolnshire
Posted on 21/10/2019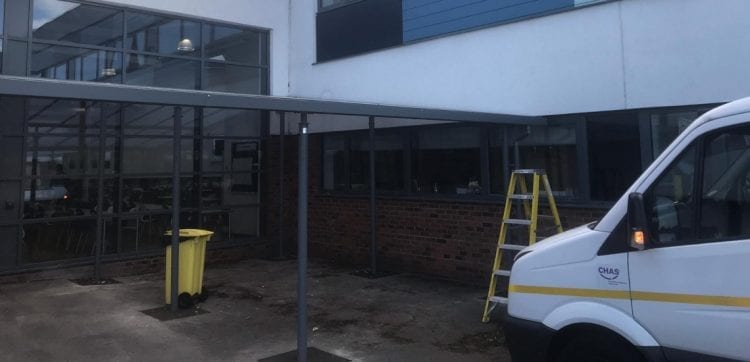 The St Lawrence Academy wanted to install a canopy on their campus to create a sheltered space for their students. A&S Landscape suggested a straight roof canopy from the Motiva range of products.
Project – The St Lawrence Academy add canopy in Lincolnshire
Product – Motiva Linear
Requirement – The St Lawrence Academy, based in Scunthorpe, didn't have an area where students could gather under a shelter. When the weather was poor, the outside space couldn't be used. A&S Landscape worked together with the academy to suggest a solution to their problem. A canopy was selected as the best, cost-effective option for the school.