Spectator Canopy Installed at Haughmond Football Club in Shrewsbury
Posted on 25/07/2018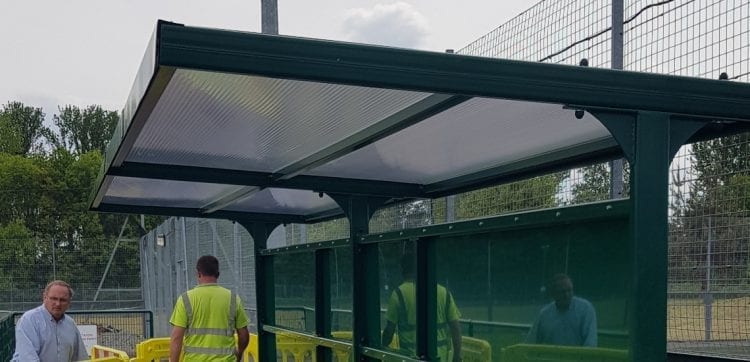 The new structure not only looks smart, but it also offers some welcome shade and shelter to the football supporters and spectators. They are protected from UV rays as well as rain on wet days. This means that they can offer their unwavering support to Haughmond Football Club, throughout the season, no matter what the weather has in store. What a relief!
Project – A bespoke spectator canopy provides shade and shelter for football fans in Shrewsbury
Product – Motiva Linear
Requirement – Haughmond Football Club is a football club based in Shrewsbury, Shropshire. They are currently members of the West Midlands (Regional) League Premier Division and play at Shrewsbury Sports Village.