Entrance Canopy and Play Area Shelters at Huntingtree Primary School in Dudley
Posted on 02/03/2020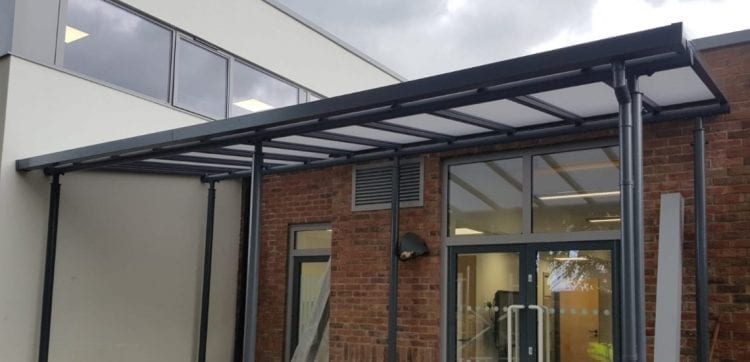 Huntingtree Primary School were making improvements upon their existing facilities. As part of these works, they decided to add a range of shelters to their outside space.
Project – Huntingtree Primary School add play area and entrance canopies in Dudley
Products – Motiva Entro and Motiva Linear
Requirement – Based in Halesowen, Dudley, Huntingtree Primary School wanted to get better use of out of their outdoor areas. The fantastic teaching team decided to add a canopy to their main entrance, as well as two playground shelters for the pupils to use. A&S Landscape came on board to design, manufacture and install the structures.